The Last Turner
Tap the yellow hotspots to see more information on the selected object.
Start Exploring now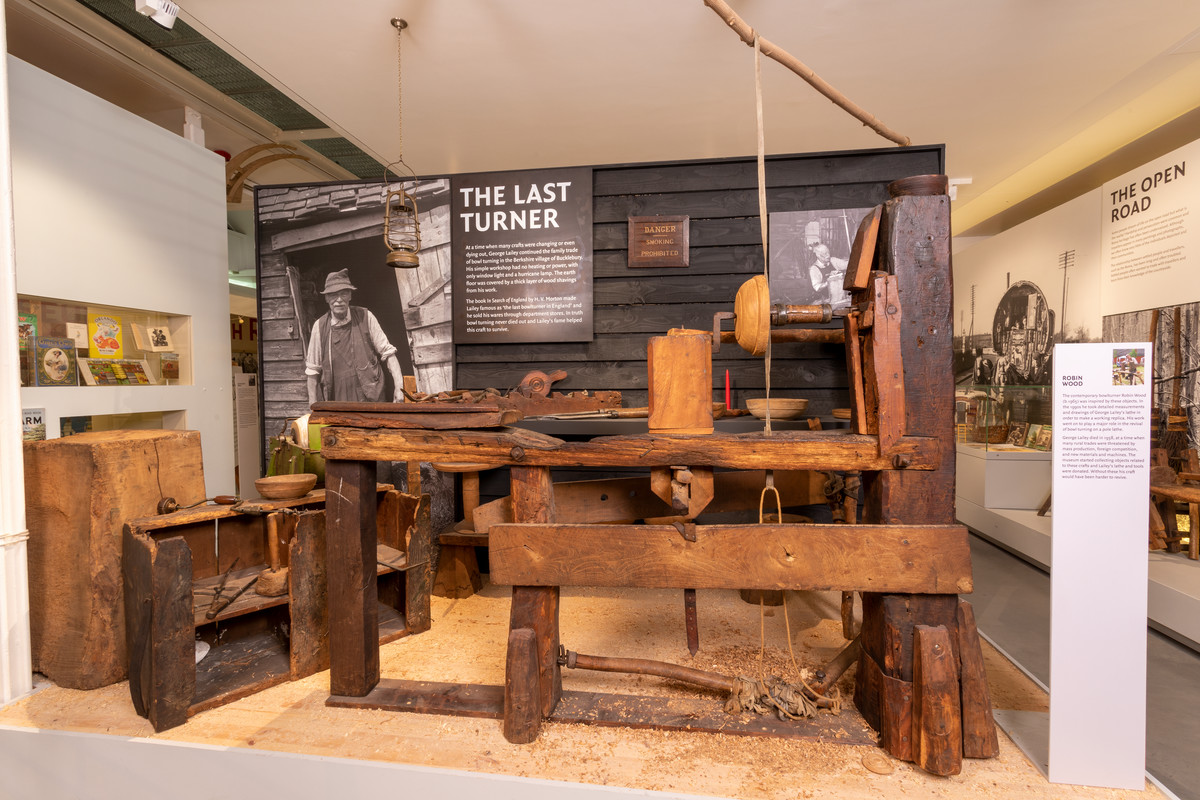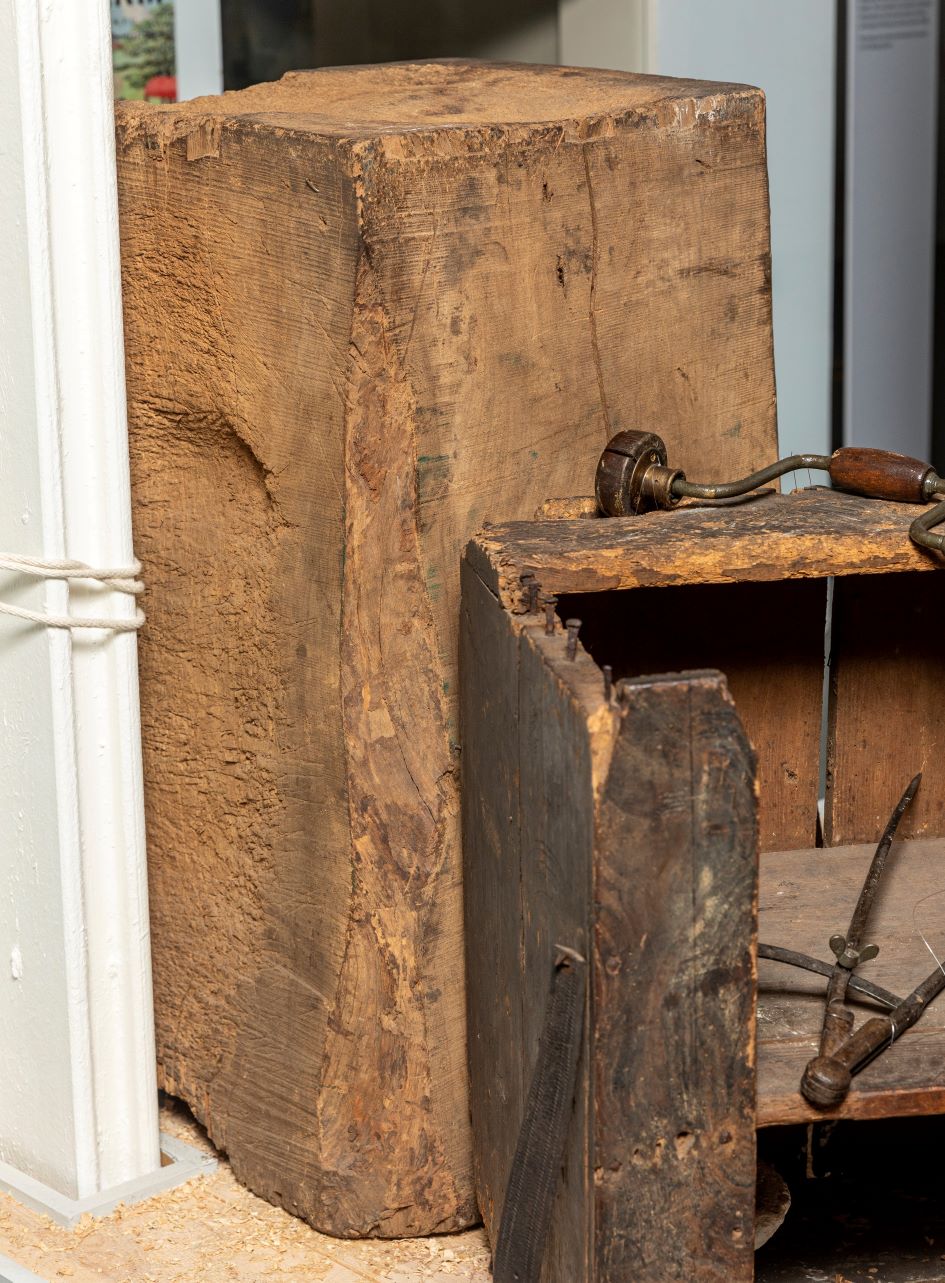 Chopping Block
This very large block of wood was used for chopping and cutting up timber. It was used by the bowl turner George Lailey, of Bucklebury. George Lailey turned wooden bowls using a pole lathe in his hut at Turner's Green, on Bucklebury Common, until 1958.
MERL 59/99
close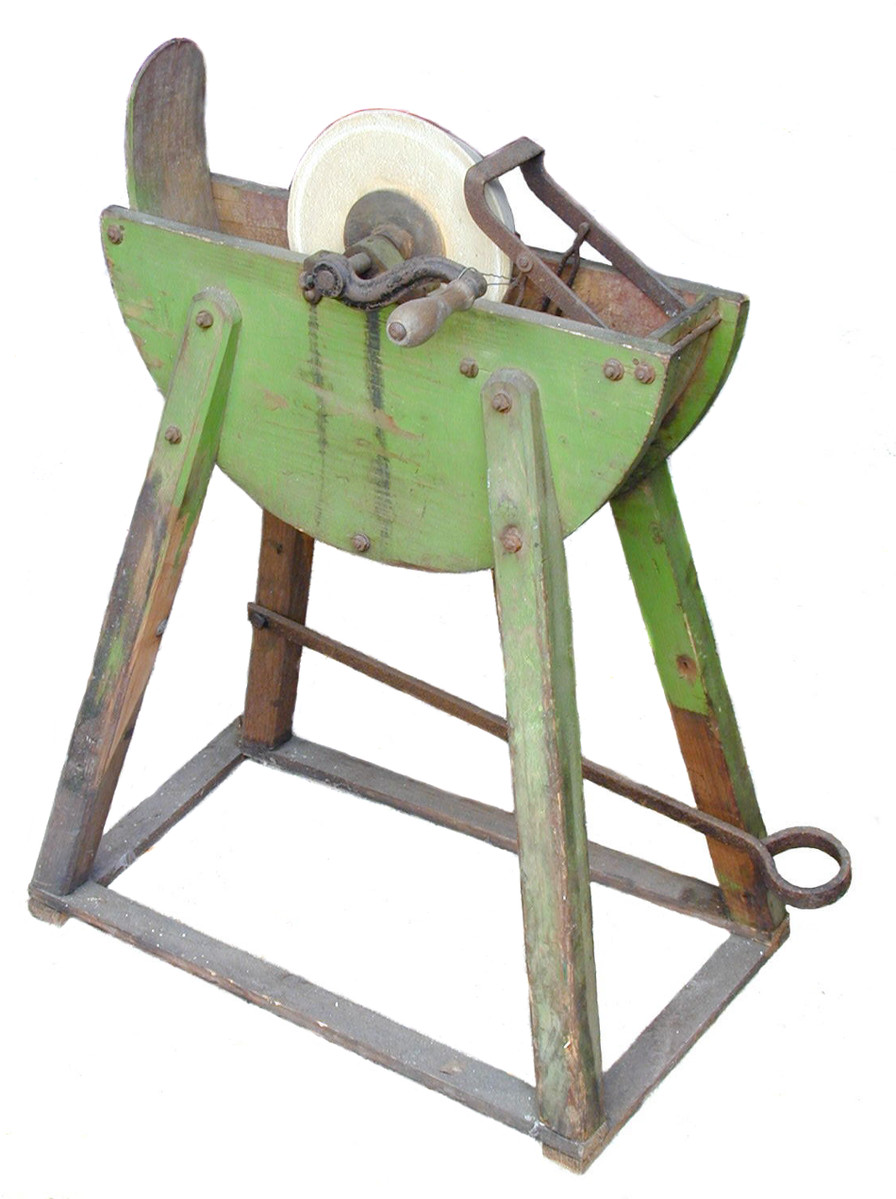 Grindstone
This is a grindstone, a device for sharpening tools. It can be turned either by a handle or by pressing a bar with the foot. It is supported in a wooden frame. It was used by George Lailey, a bowl turner from Bucklebury, presumably for sharpening lathe tools.
MERL 59/136
close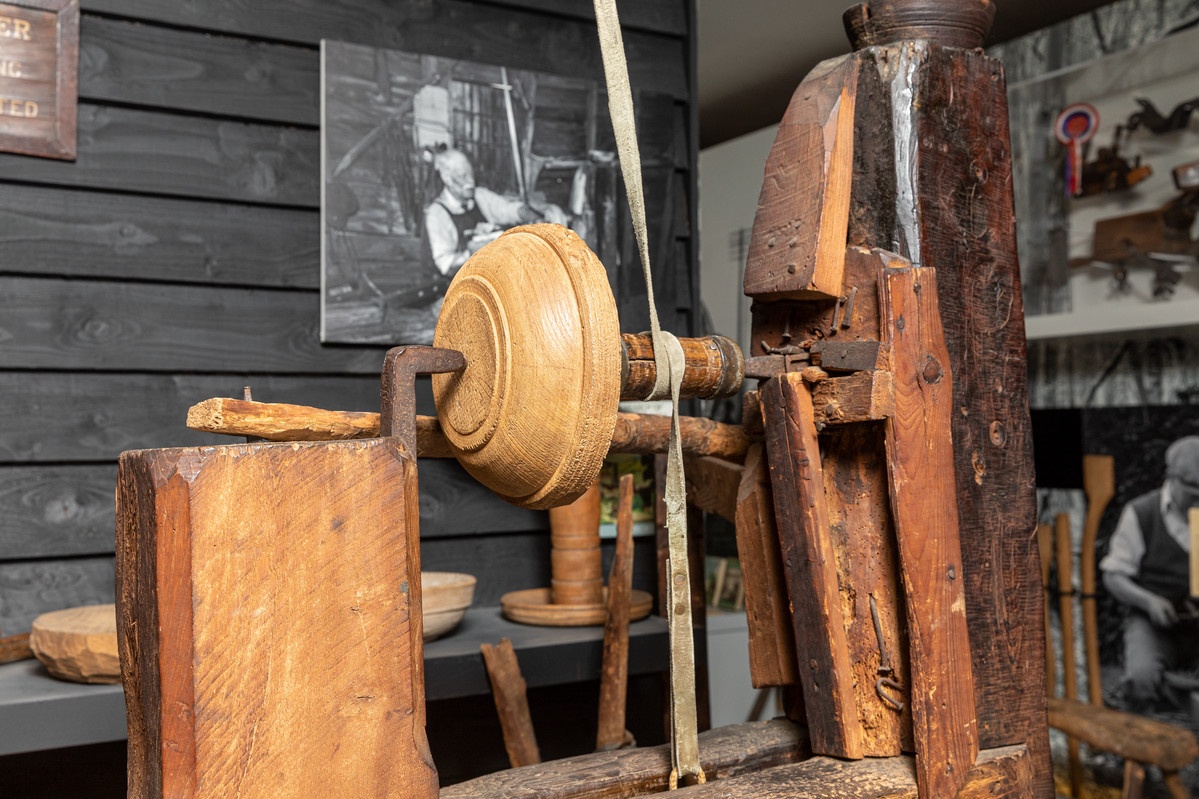 Pole Lathe
This lathe stood originally in the south west corner of George Bailey's hut.  The hut had no heating or power, with light only provided by shuttered windows and the occasional use of a hurricane lamp. The lathe was powered by a piece of springy sapling, the thick end of which was tied, nailed and weighted on the wall of the hut. A leather strap was attached to the thin end of the pole, and it passed downwards to wrap once around the chuck, on which the bowls were made. A loop on the end of the strap hung below the bed of the lathe and a rope joined the loop to the treadle.
MERL 59/57
close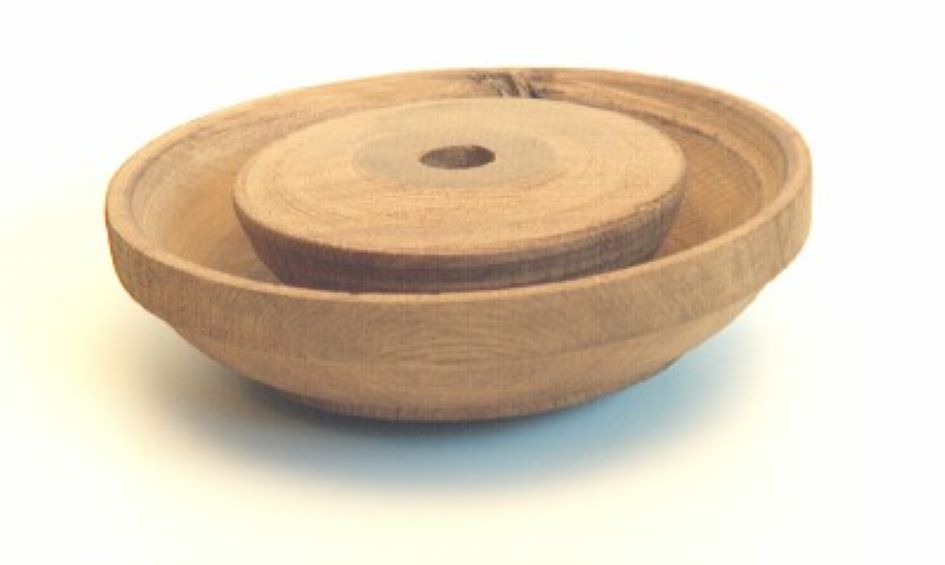 Unfinished Bowl
This is of the square elm blocks was used by John Whipps to practice on with Lailey's bowl turning tools. The block was first made into a circular shape with a bandsaw and then turned. The bowl was not completed as the central core is still in place.
In turning bowls the craftsman requires a variety of chisels or turning hooks. Some are straight shanked for shaping the outer side of bowls, while others are curved enough to reach the very bottom of a "nest" of bowls resting on the lathe. Most of these tools were made by the craftsman himself and some of the newer ones are not fitted with wooden handles. The blacksmith supplied the iron and Lailey himself fashioned the rest in the fire.
MERL 59/94
close