Summer Display
Tap the yellow hotspots to see more information on the selected object.
Start Exploring now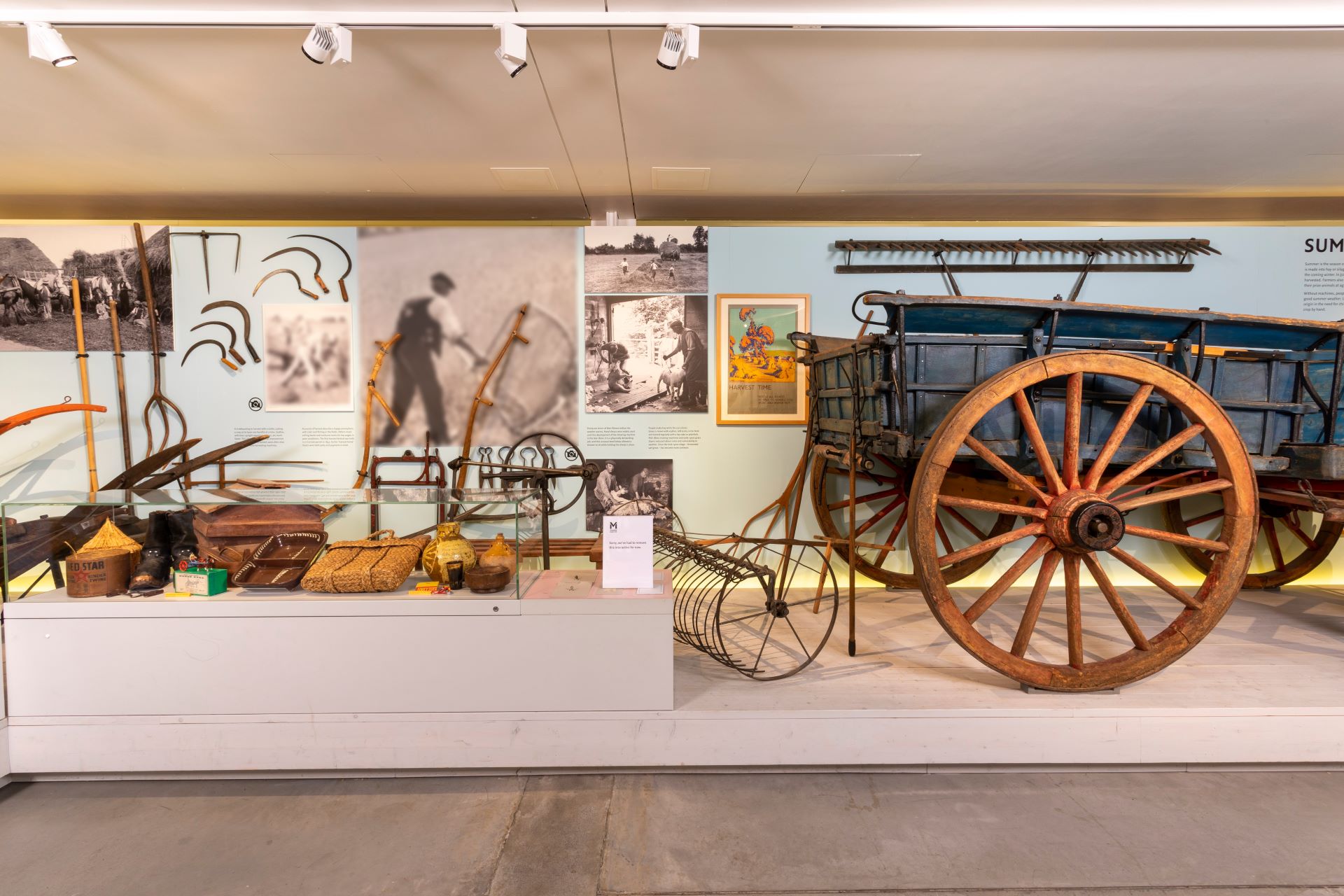 Furze hitcher (behind case)
+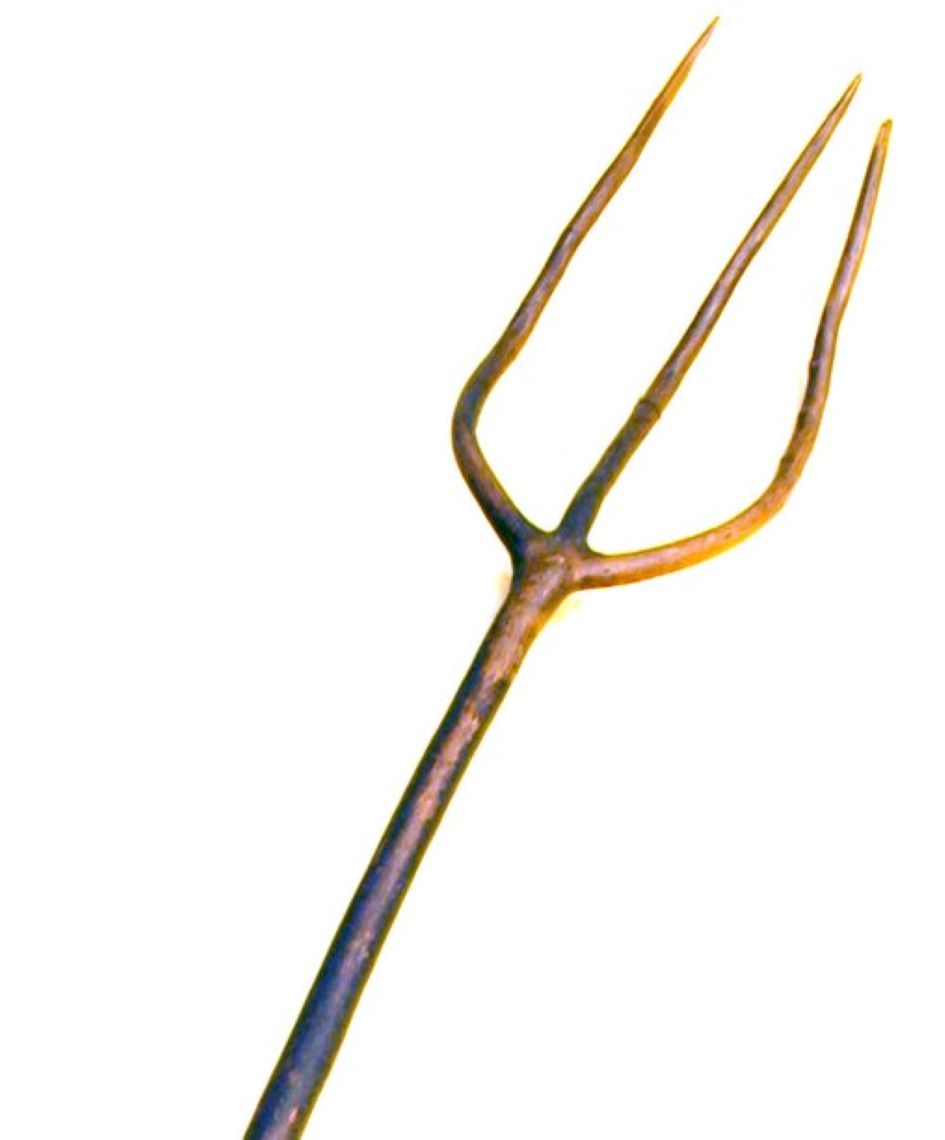 Barley fork
This is a three-pronged ash barley fork. It was used for 'pooking' – turning over mown barley lying in 'windrows' (rows) and stacking it into sheaves. Although some barley forks had two prongs, the use of a third, central prong at an angle to the other two prongs allowed the barley to be collected up in the "pocket" between the prongs. This fork is probably close to 200 years old – made before iron was used widely in farm tools. It was 'cultured' in the hedgerow, with a young ash sapling being trained into the trident shape over around ten years.
MERL 51/391
close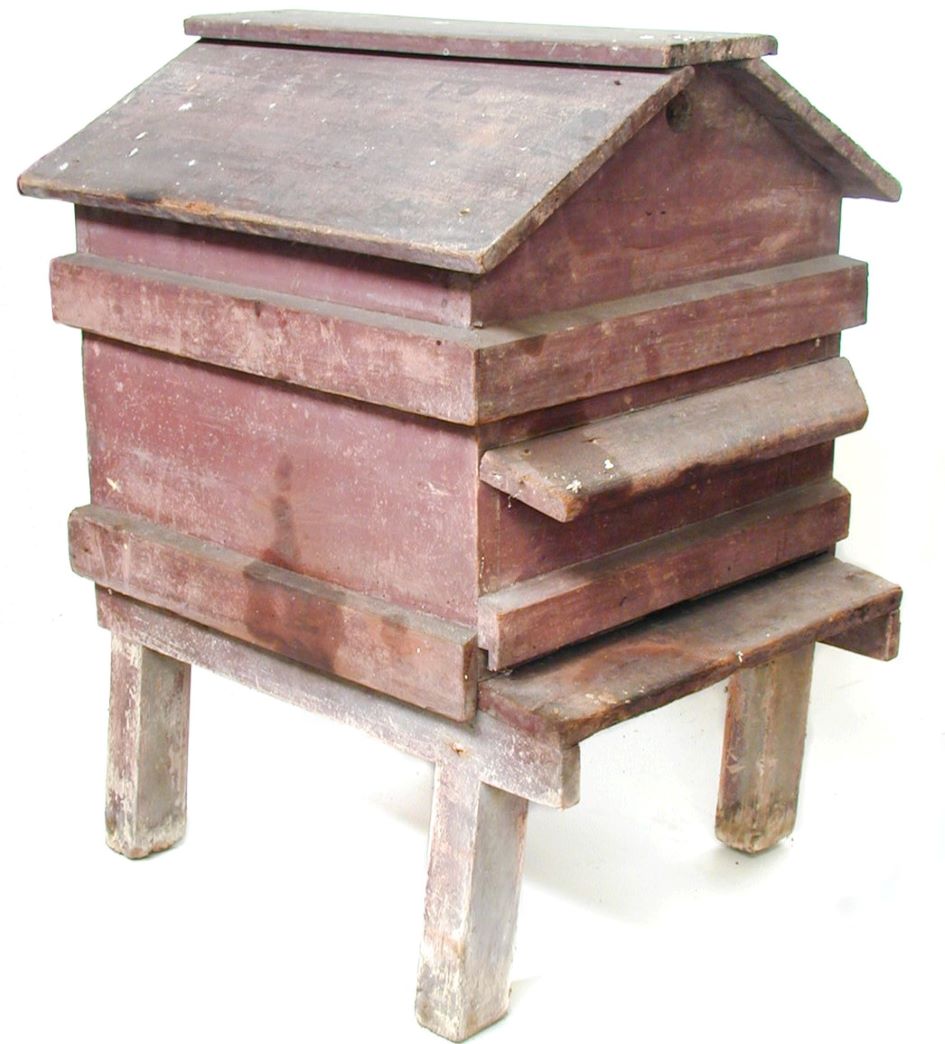 Beehive
This beehive was made by Henry Stewart, a carpenter who lived in Billericay, Essex. Honeybees are important because they are extremely effective and efficient pollinators of many crops and fruit important to humans. The early 20th century – when Mr Stewart was beekeeping – was a critical time for the activity in Britain. In 1914 a parasite, Acarapis woodi, originating on the Isle of Wight, extended over the UK and had devastated many native British bee colonies. Two men separately rescued the situation for British beekeeping – Brother Adam, a monk at Buckfast Abbey, and R.O.B. Manley.
MERL 82/27
close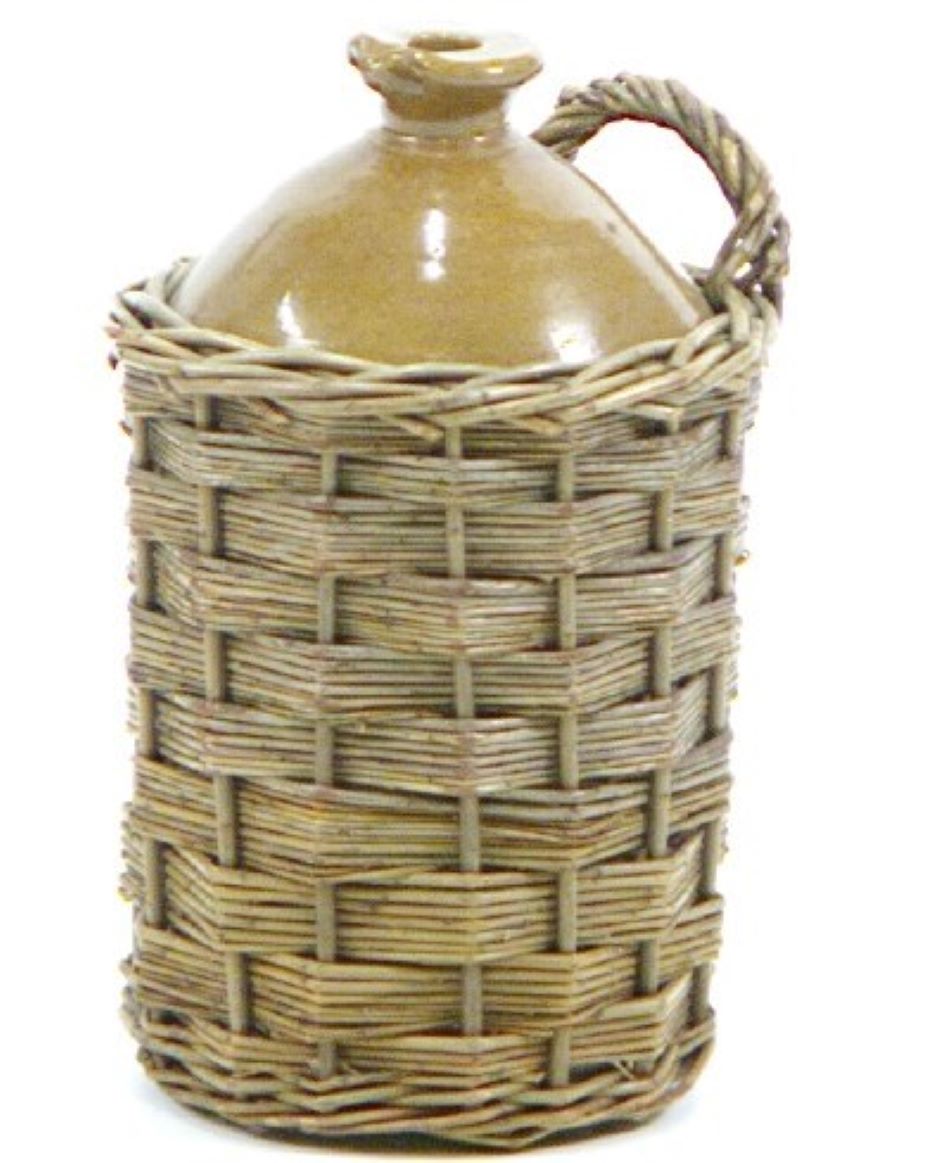 Cider jar
This is a stoneware jar, made in the mid-1940s by the Stockbridge Pottery Co. Ltd. at Burton in Lonsdale, North Yorkshire, with a basketwork cover. It was used for carrying cider to the fields for the harvesters to drink. Harvesting was hard manual work before extensive mechanisation – many farms provided food and drink for all the workers who toiled in the fields for long days. Cider (and beer) was used as a means of supplementing workers' wages at harvest time (and often at other times) from the 13th century through to the time of the First World War.
MERL 60/619
close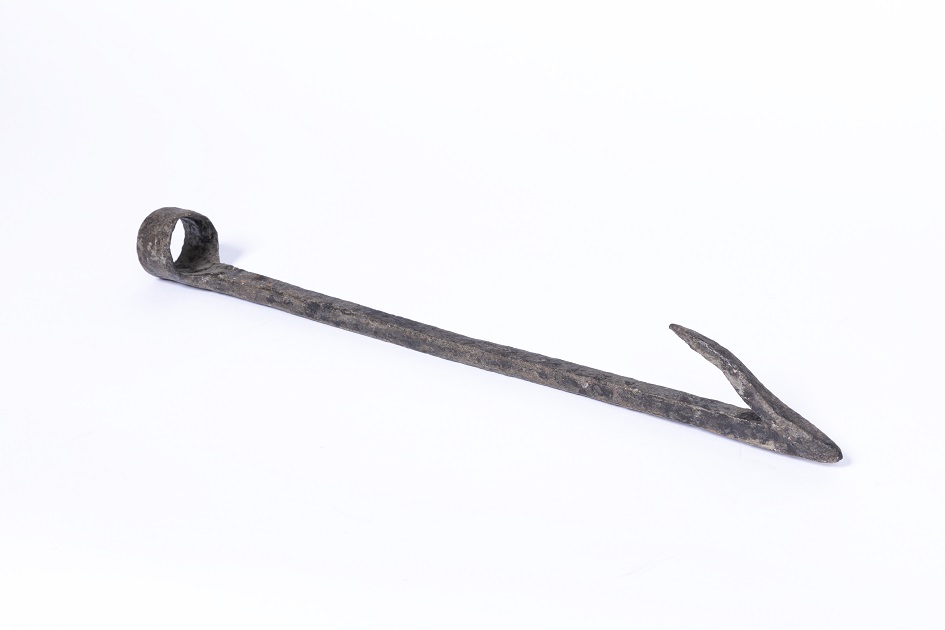 Furze hitcher
This furze hitcher was attached to the end of a long stick and used to extract brushwood from a stack or rick. A large source of fuel available in West Cornwall was brushwood (furze) from stunted trees, and timber washed up by the sea. Brushwood was generally collected in mid-summer and was stored in ricks. The name furze was much more widespread than in the West Country.
Relatively local to the MERL, the village of Furze Platt near Maidenhead is named after a small triangle of land – the Platt – which was covered by oak trees and furze.
MERL 53/595
close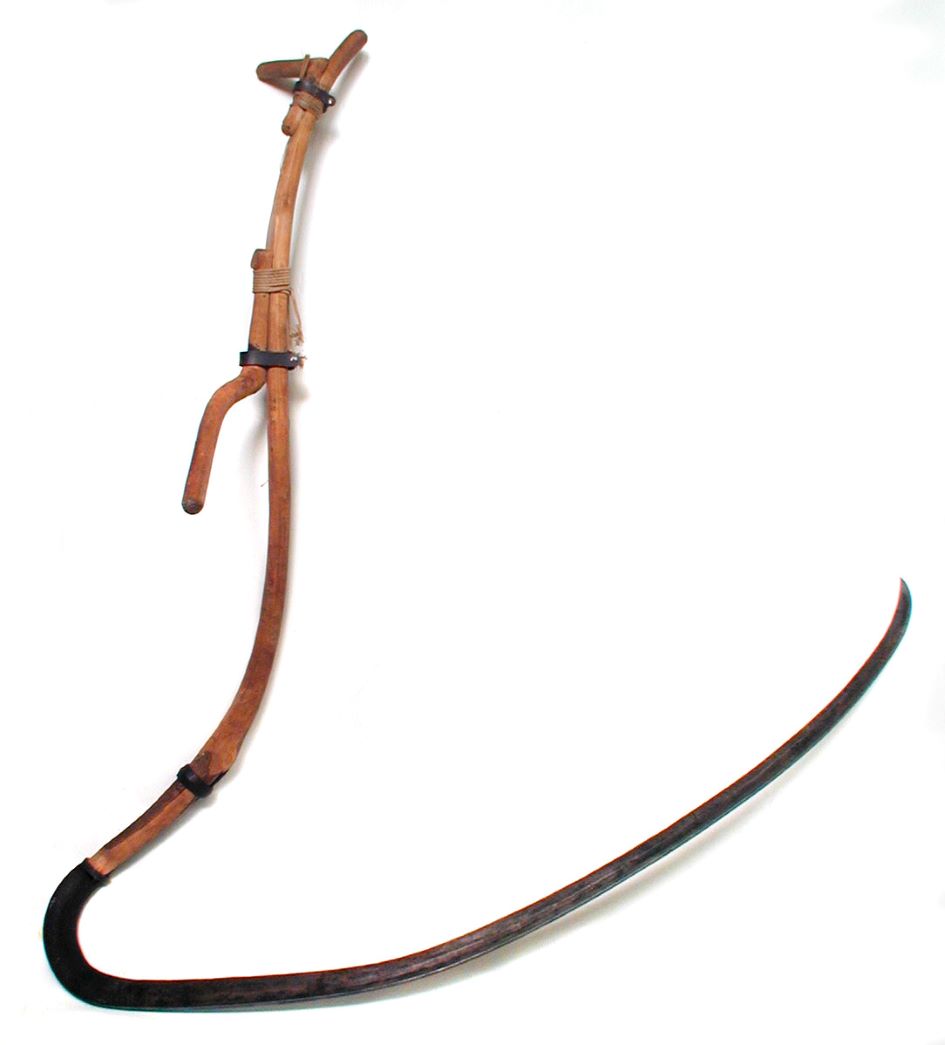 Replica Roman scythe
A scythe is an agricultural hand tool for mowing grass or reaping crops. The origins of the scythe are lost in pre-history, but the scythe was definitely in use in Britain in Roman times. Archaeological remains have been found in Britain of Roman scythes. These had longer blades and handles than more recent scythes.
A hoard of Roman ironwork was found in Great Chesterford, Essex in 1855 which included 12 scythes. In the 1960s John Anstee of the MERL had replicas made of the Roman Great Chesterford type scythe and this scythe is one of these replicas.
MERL 68/441
close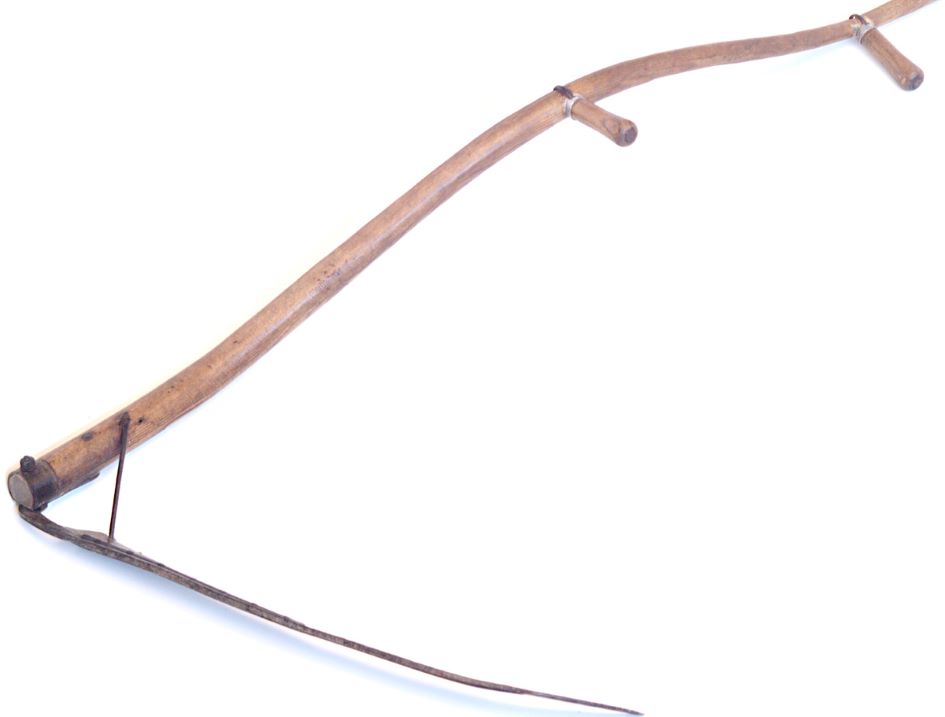 Scythe
The scythe was used to manually cut crops or grass at harvest time. It has largely been replaced – initially by horse-drawn, and more recently tractor machinery, and combine harvesters, but is still used in some areas of Europe and Asia.
Scythes remained in common use for many years after the introduction of machines because early machinery, whether horse or tractor drawn, could not mow in front of itself and scythes were still needed to open up a field by clearing the first swathe to give the mechanical mower room to start.
MERL 96/88
close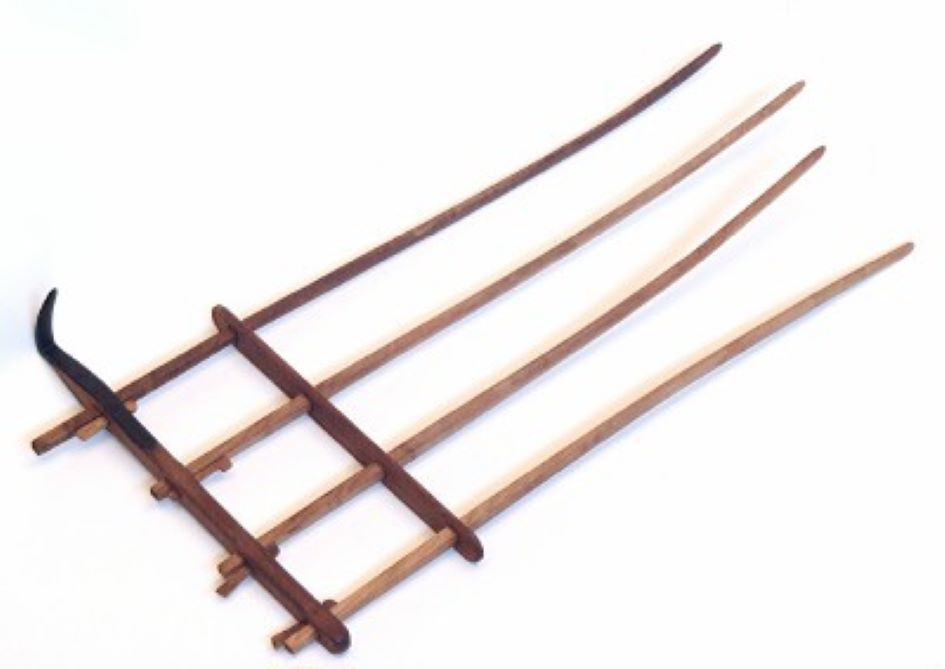 Scythe cradle
The scythe improved on the sickle by giving the mower a more ergonomic stance and permitting a larger blade. However, keeping the grain stems aligned in the windrow required great skill. Where these skills were less available, the addition of a cradle helped to manage the grain heads, reducing workload and improving efficiency at threshing.
A scythe cradle attachment looks like a large claw. As the mower mows, the grain stacks up in the cradle. At the end of the stroke the mower can neatly lay the grain down with all of the seed heads facing the same direction.
MERL 57/356
close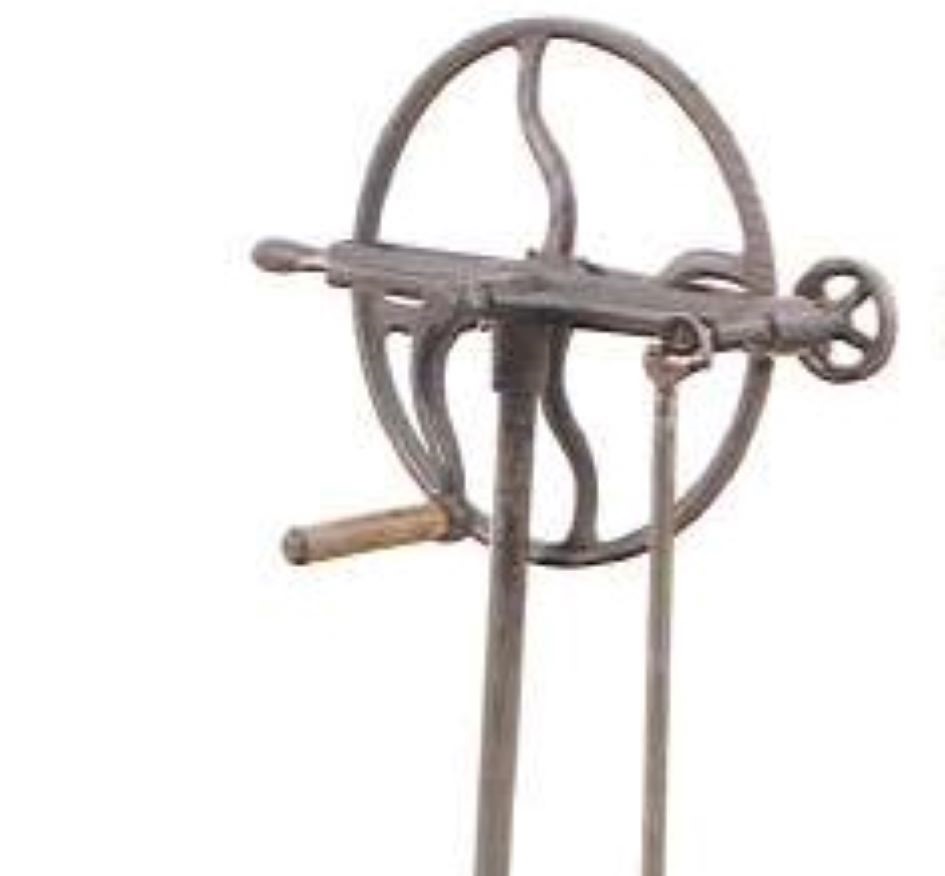 Shearing machine
This is an early twentieth century manual sheep shearing machine consisting of a large wheel turned by handle, a smaller wheel, and a long arm on which the shearing combs and blades are attached.
Shearing is an ancient occupation, as people needed fibre to make garments. Originally sheep and other animals were shorn using sharp glass or metal, before blades made the task far easier. Machine shearing was invented in the late 19th century and slowly became the main form of shearing, and by the mid 20th century electric and battery powered shearing was commonplace.
close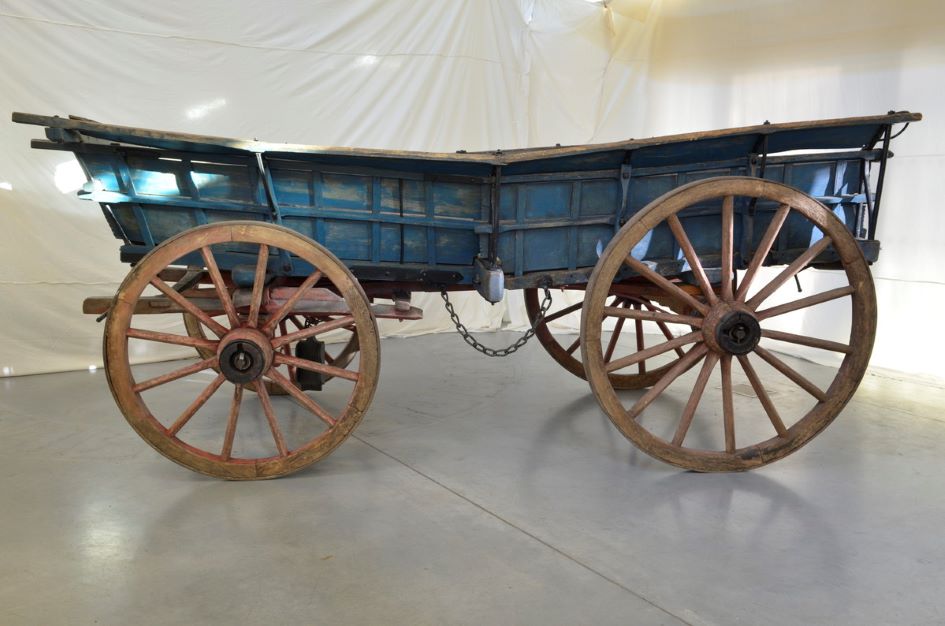 Sussex wagon
This wagon is an example of the narrow-wheeled variety of Sussex wagons. It is thought to have been made in the late nineteenth century. Broad wheel Sussex wagons were mainly used on the heavy clay soil of the Weald whereas narrow wheel wagons were employed on the lighter soils of the Downs. Sussex wagons had box body shapes which were deep and rectangular. The blue body and red wheels of this Sussex wagon is typical of the colours used in Sussex.
MERL 54/677
close