Status symbols
Tap the yellow hotspots to see more information on the selected object.
Start Exploring now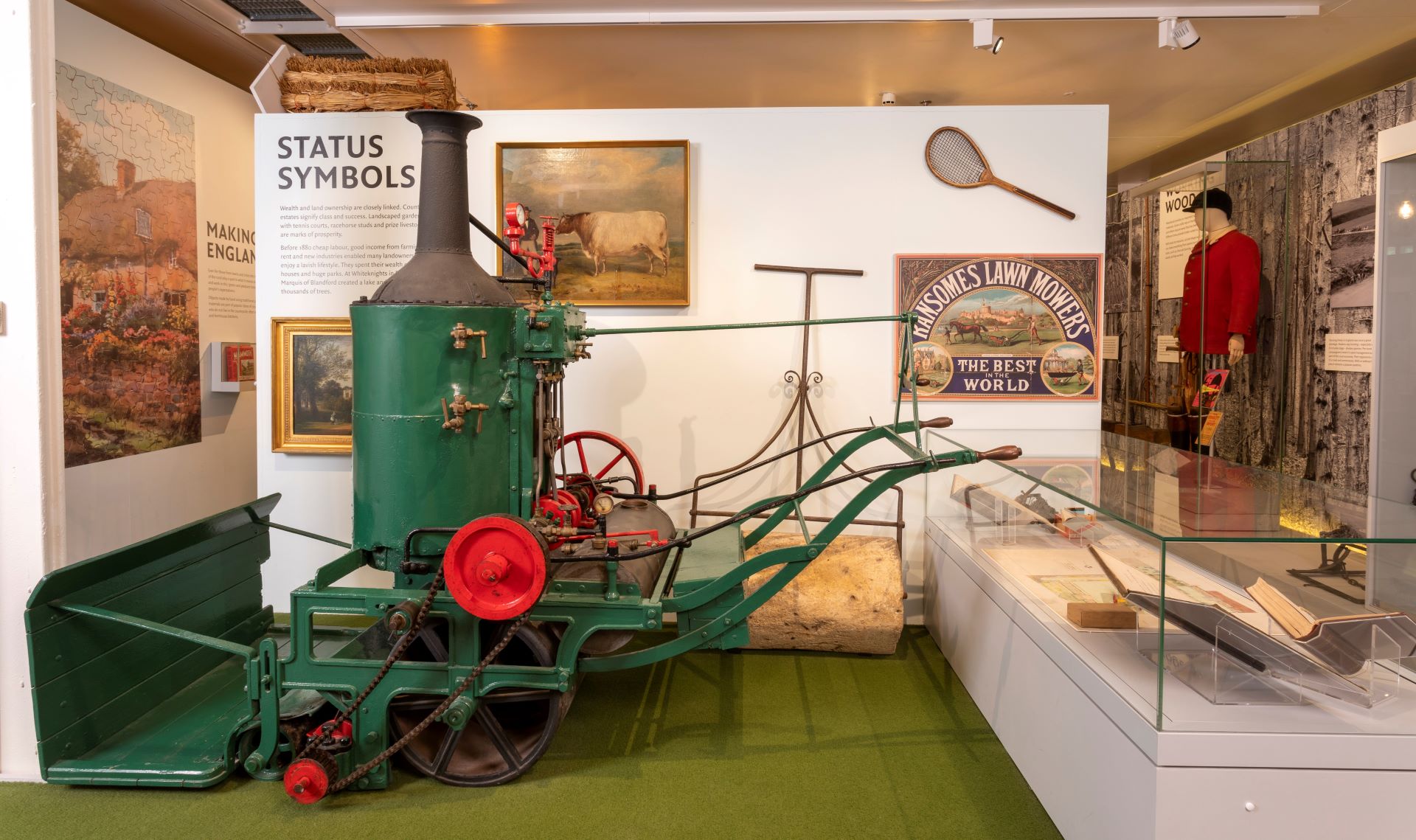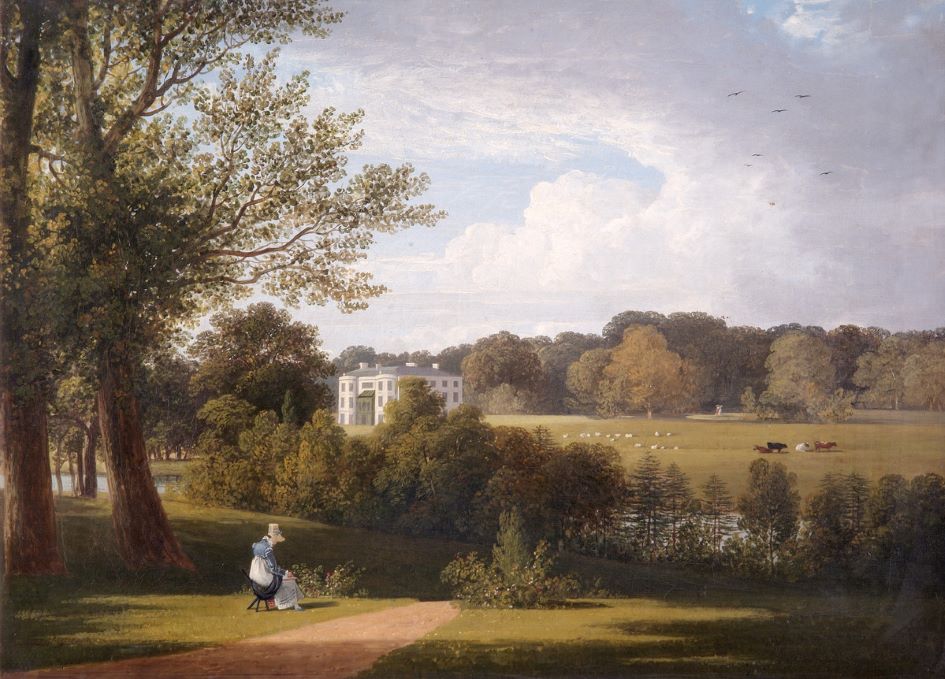 Whiteknights painting
This painting is by Thomas Christoper Hofland (1777-1843), entitled A View of Whiteknights from the Park with a lady sketching c.1816. This was created before the construction of the University of Reading. Hofland was a landscape painter, from Worksop, Nottingham. He was brought up in a wealthy family, expecting to lead a life of leisure and sporting youth, especially angling.
MERL UAC/10236
close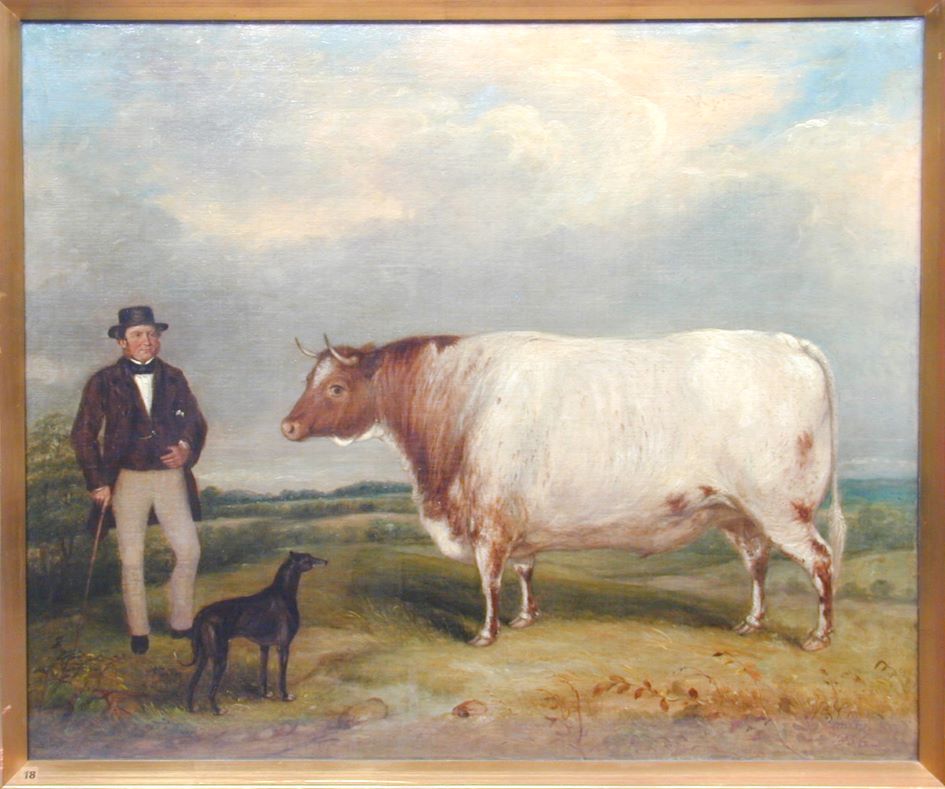 Cow painting
This oil painting from 1856 depicts a farmer, his dog and a shorthorn cow. The inscription on the back of the painting indicated the cow won 1st prize at the Chichester Cattle Show of the same year. Images like this were used as a marker of status or social standing. It was painted by William Smith of Chichester.
MERL 64/40
close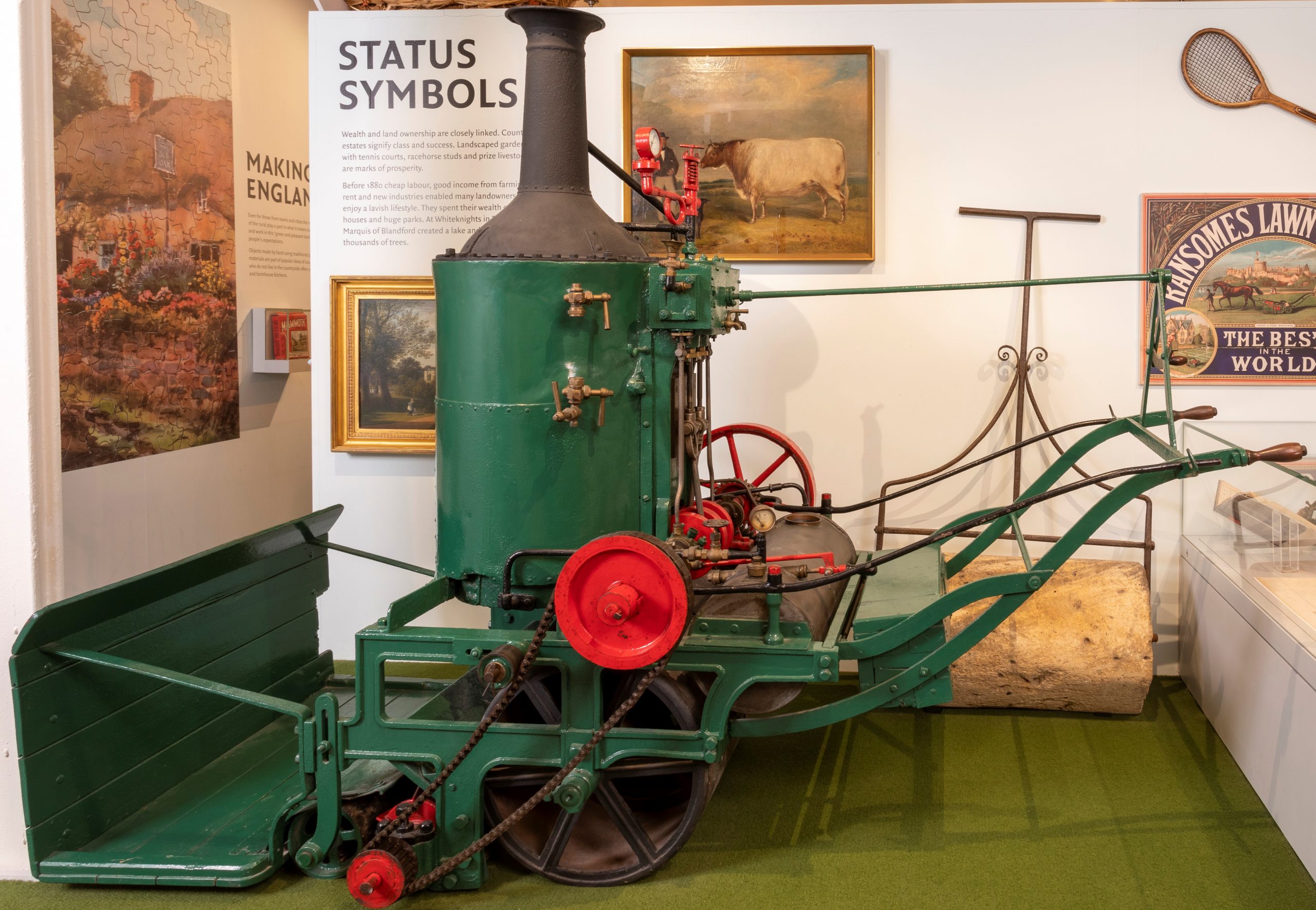 Steam lawnmower
This is a Leyland Steam Lawnmower which was designed by James Sumner (1860-1924) from Leyland Lancashire in 1893. It was manufactured by the Lancashire Steam Motor Company in offically formed in 1896. James Sumner also developed various other vehicles, including two steam wagons (1886 & 1894) and tricycle with an oil-fired boiler (1891). James was fined in 1891 for speeding in his tricycle.
This lawnmower appears to be the earliest of its kind; another similar device was produced from 1901, the 'Coldwell Steam Lawnmower'. The Coldwells were built in Newburgh, New York.
MERL 55/338
close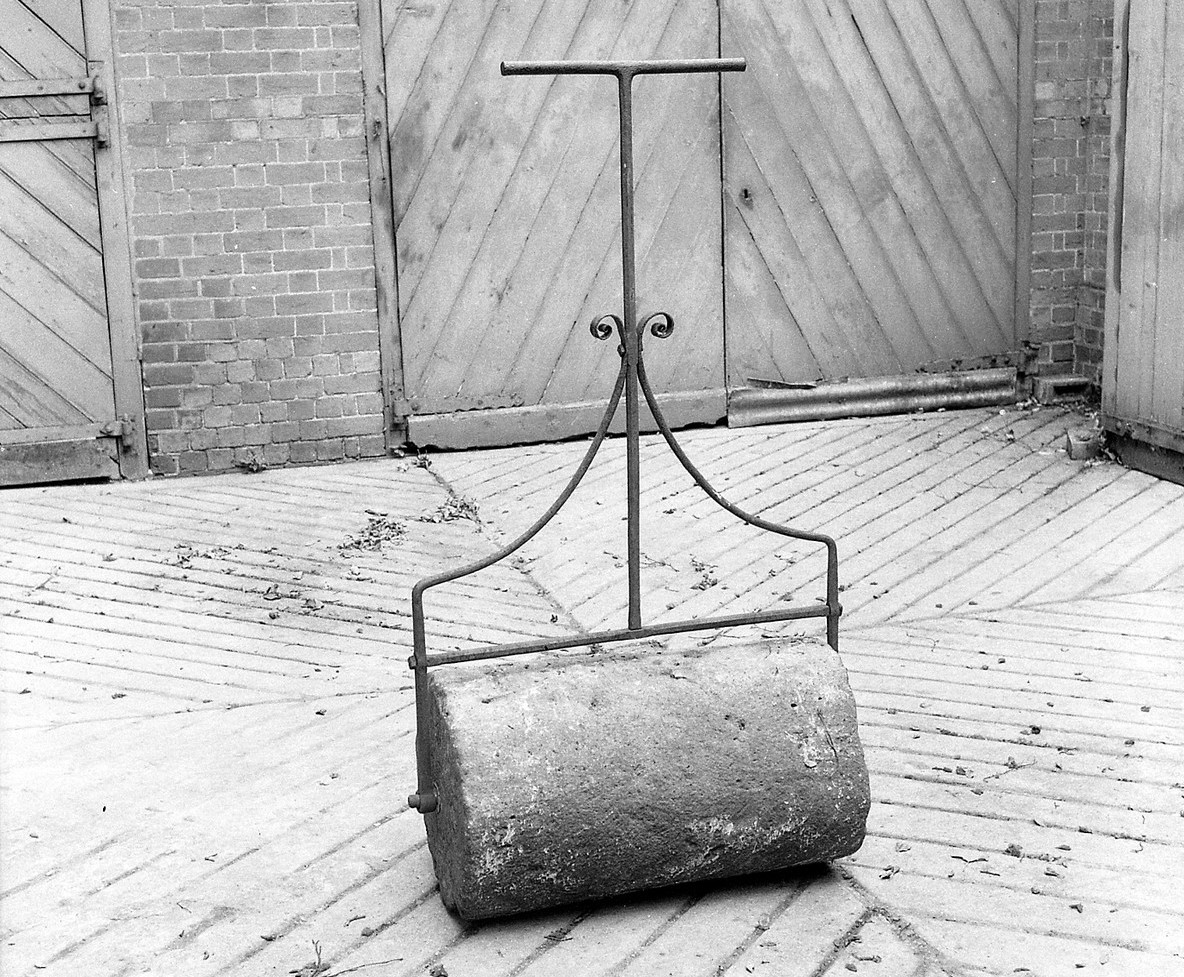 Garden roller
Garden Rollers were used c.1800 to roll lawns, to flatten topsoil or to even out bumpy lawns. It was thought to have been made by a stone worker from the edge of the Cotswolds and when the MERL acquired it in 1953 it was already around 150 years old.
MERL 53/192
close