Spring Case 1
Tap the yellow hotspots to see more information on the selected object.
Start Exploring now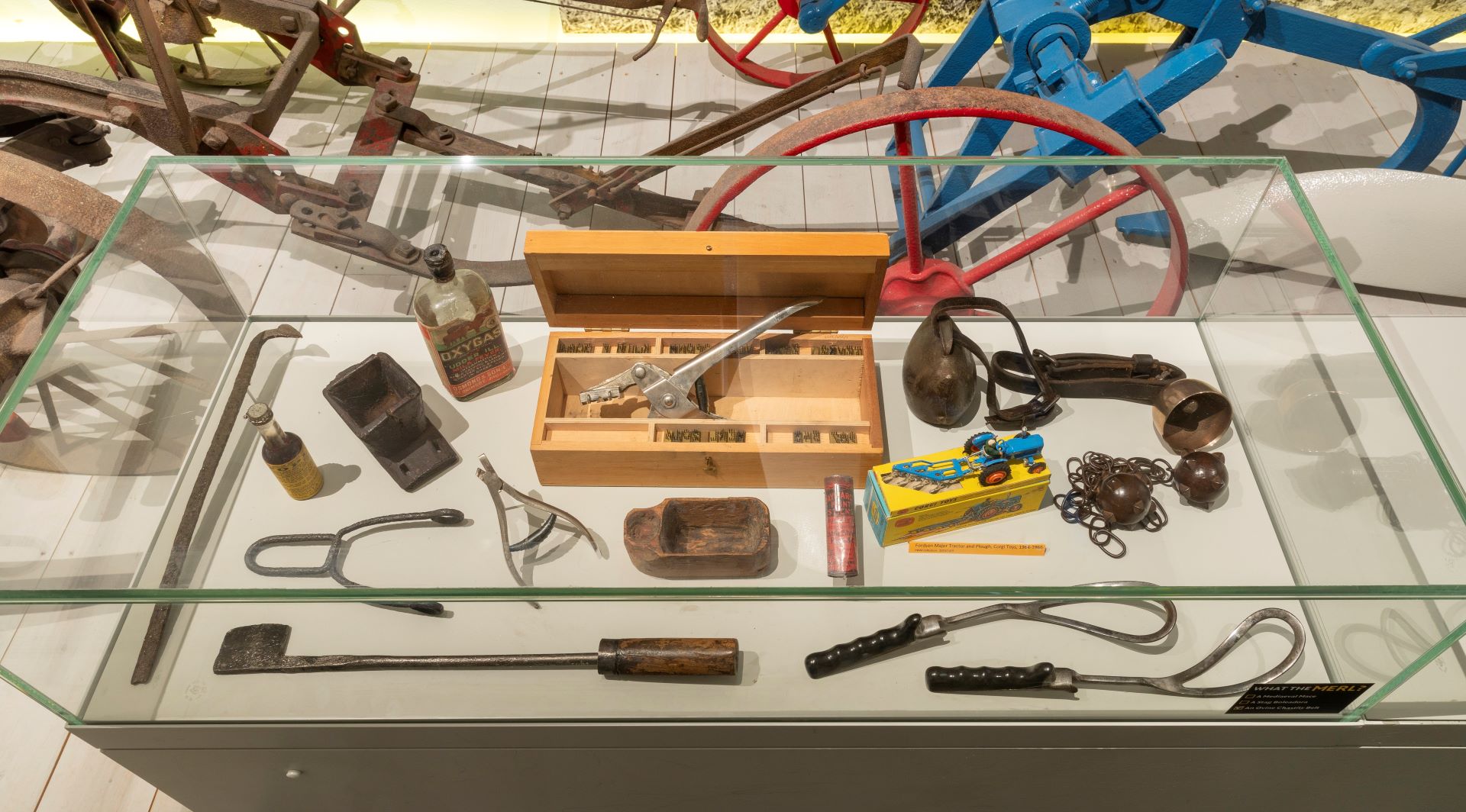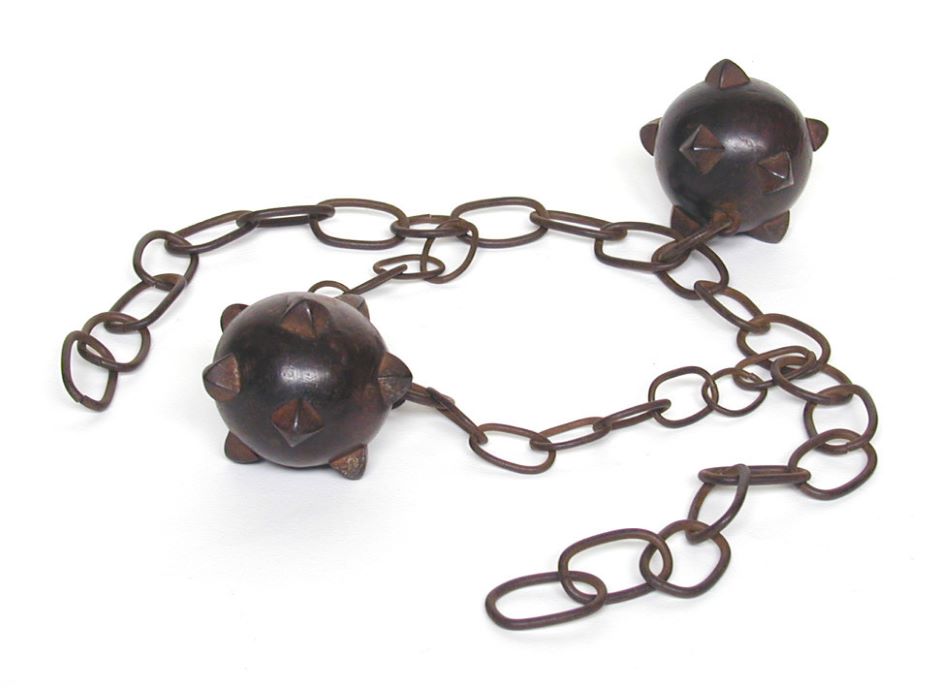 Sheep Contraceptive
Though very little is known about this object, it has been identified as a rare kind of sheep contraceptive, which was draped over the back of a ewe to prevent rams from mating. It is also known as a 'ram scarer'.
There are various reasons why a farmer wouldn't want certain ewes to breed with certain rams; for example, to avoid inbreeding. In the 1960s it was also speculated that this object could be a curtain chain. It was featured in a 2018 Twitter thread.
MERL 55/173
close

Dog bit
This dog bit would have been placed in the mouth of a sheepdog to prevent it from biting – or 'gripping' – sheep while working. It is thought to have been crafted by a blacksmith in Piddletrenthide, Dorset, and used by a local shepherd. It was probably made in the late 19th century.
Dog bits are not used on sheepdogs any more, and instead gripping is discouraged through the use of calm, clear verbal commands. Gripping usually takes place when a dog is overly stressed or excited.
MERL 56/18
close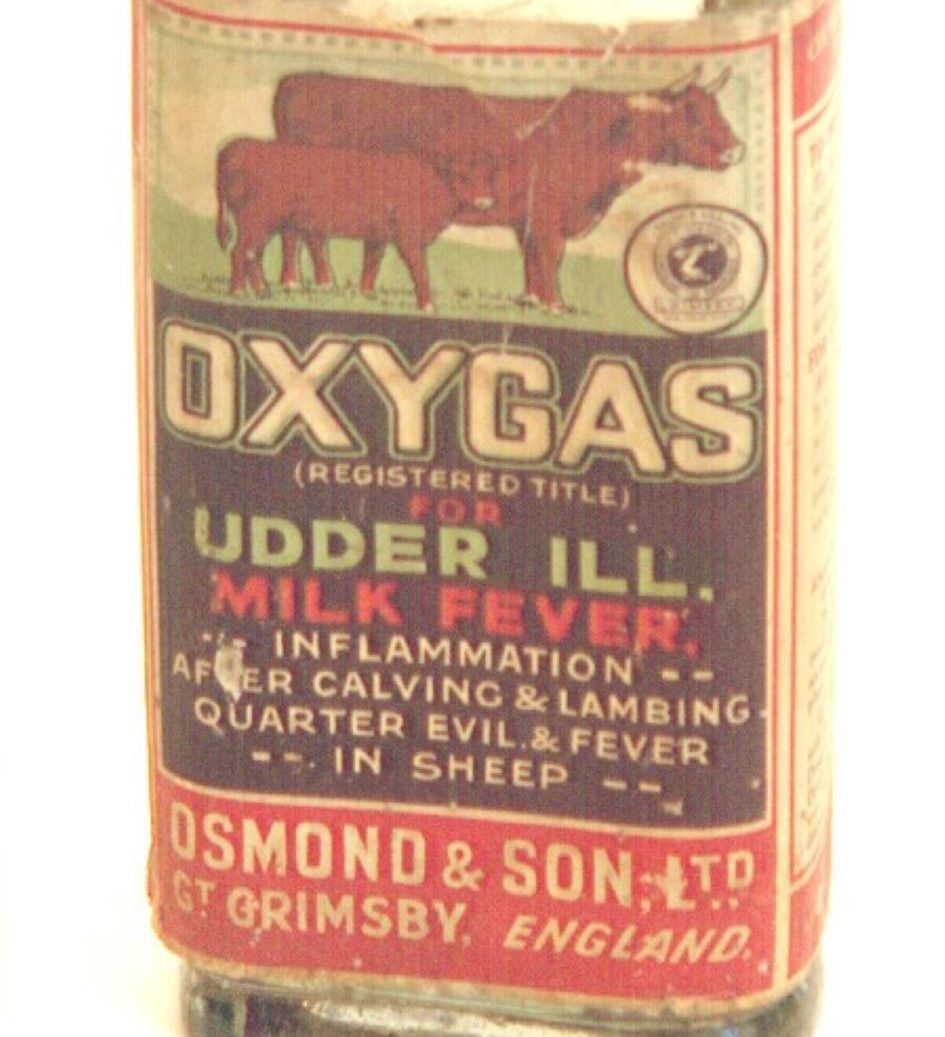 Medicine bottle
This bottle contains 'Oxygas', a veterinary medicine to treat milk fever in sheep and cattle. It was produced by Osman & Son of Grimbsy and was used at Ballard's Farm in Edington.
Milk fever, which if left untreated can lead to an inability to stand and loss of consciousness, is caused by low calcium levels in the blood. The modern treatment is a calcium injection. Various other treatments have been tried throughout history –  in 1845 some textbooks suggested drenching the animal in boiling ale or beer! This medicine also claims to cure other 'ills of the udder'.
MERL 91/27
close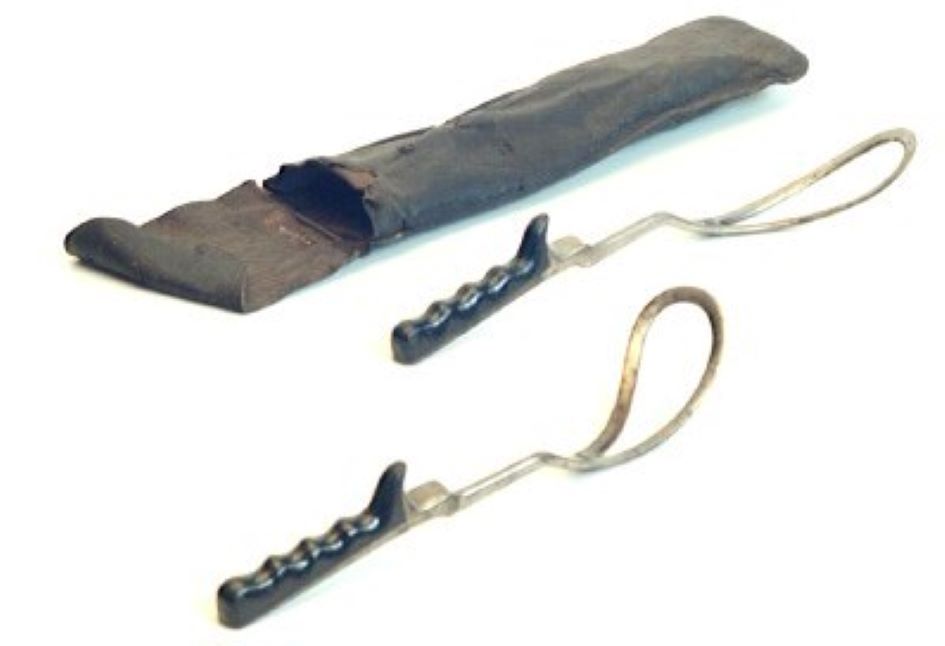 Birthing forceps
These birthing forceps were likely made for human births, sometime before 1895. They were awarded to a "Jno. H. Goodlife" as a first prize award at a University of Aberdeen midwifery class. Following this, they were used as lambing forceps by at least one farmer, before ending up on a refuge dump in 1961.
Whilst the healthy birth of a lamb should not require forceps, ewes may require assistance if the lamb has not been born an hour after water bags are passed.
MERL 61/228
close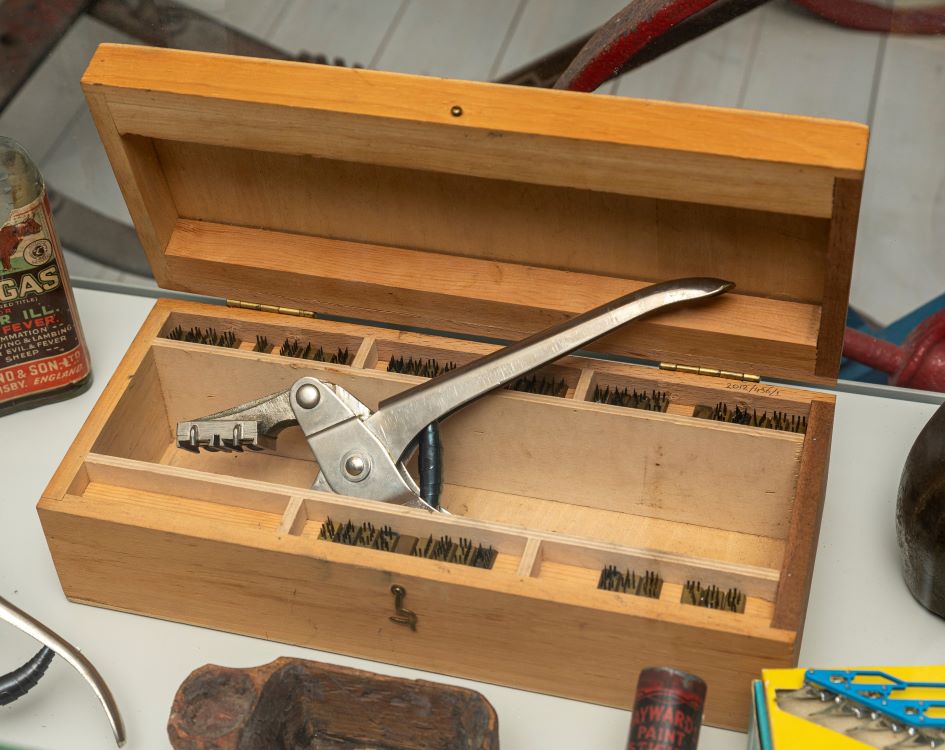 Tattoo box
This tattoo box contains 40 pins with letters ranging from A-Z. It was utilised by Joseph Bevan in around 1950 to mark sheep. From around 1960 onwards, he used an ear notcher and paint.
Tattooing is still a popular method of placing a unique identifier on an animal. The tattoos usually consist of closely spaced dark dots depicting letters or numbers. Using permanent tattoo ink is important, as otherwise it fades into the bloodstream. Other popular methods of marking animals include ear notching and attaching tags.
MERL 2012/436
close