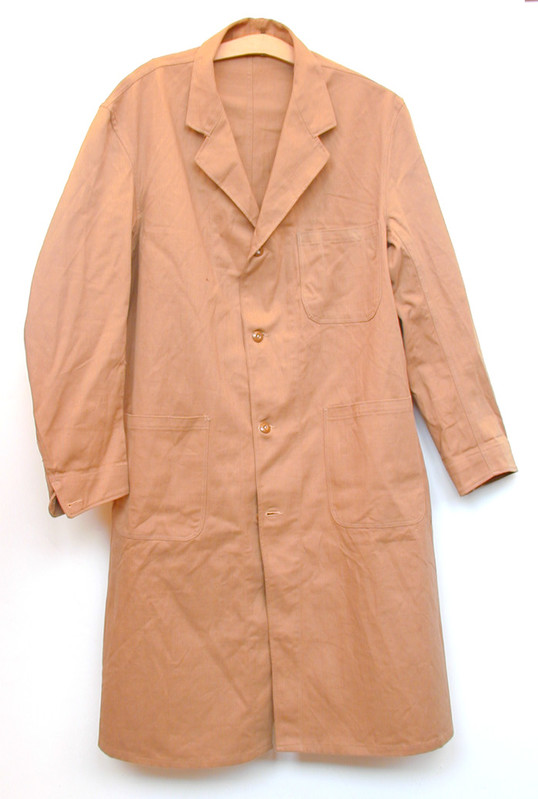 Farmer's Coat
Mental health issues in rural settings can often be overlooked.
Farmers have an occupation filled with many stressors, impacting their mental health. Often working in isolation, they face many stresses. From animal care and environment stewardship, to farm maintenance and precarious finances, they juggle lots of responsibilities. This has led to fatal consequences, with male farmers being especially at risk. A 2013 report noted male farmers are three to four times more vulnerable.
MERL 97/40/1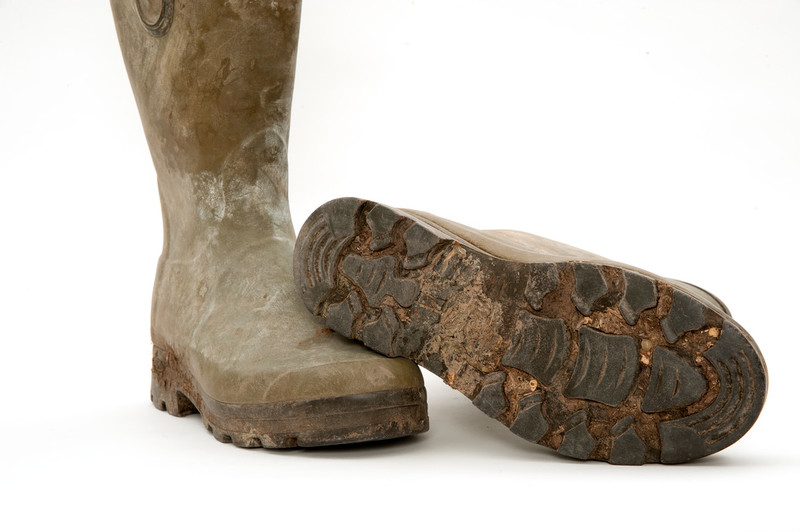 Boots
The Physical side of farming creates strain. These boots are reinforced but they still show the marks of hard work. Due to the quantity of work farmers have little time to rest. This leaves them both physically and mentally exhausted.
The life of a farmer has been idealised. This contrasts with research into farmer's health conducted from 1990-2021. Reluctance to seek help, and isolating of farms from health services can make things worse.
MERL 2014/18/1-2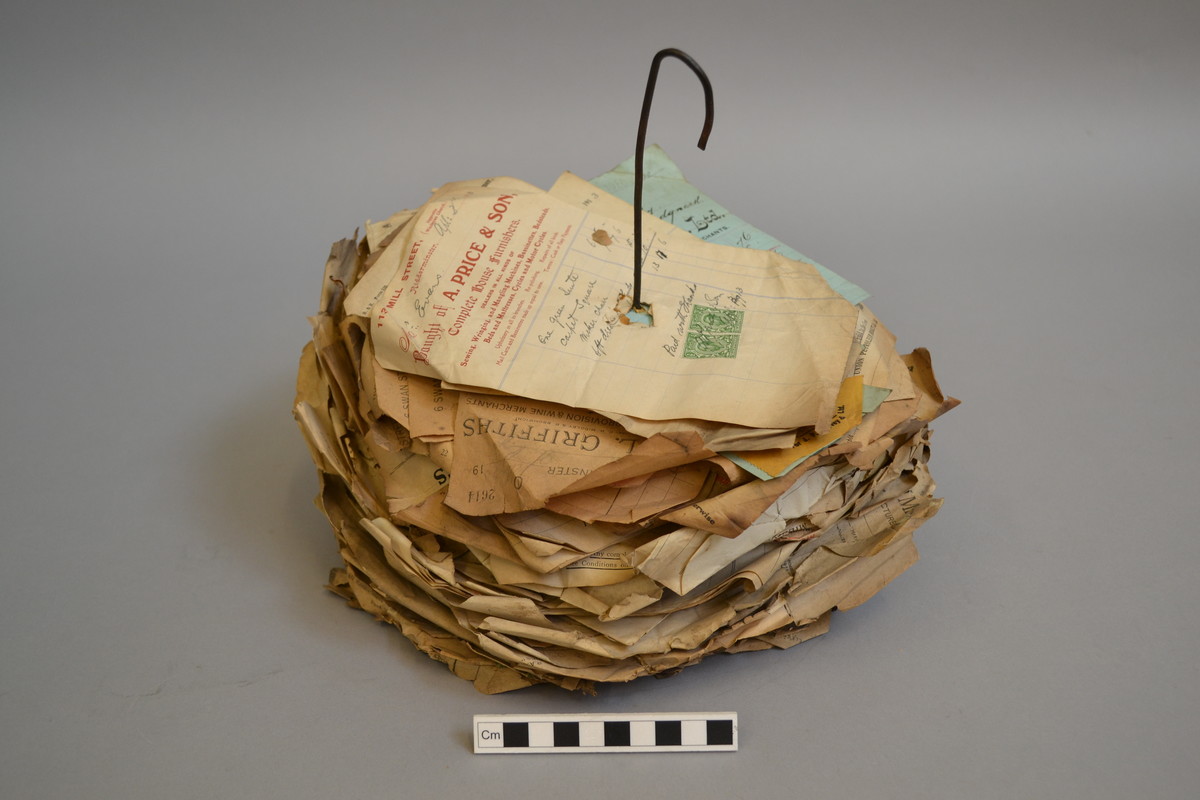 Receipt Stack
Running a small business causes stress. Research since 1999 has noted paperwork as one of the main stressors for a farmer. This stack of farm receipts dates from the inter-war period. However, it illustrates the growing financial and administrative pressure that farmers face. After a day of physical work, a farmer returns to an evening of paperwork to maintain their business. This means little leisure time to relax.
MERL 2002/38/14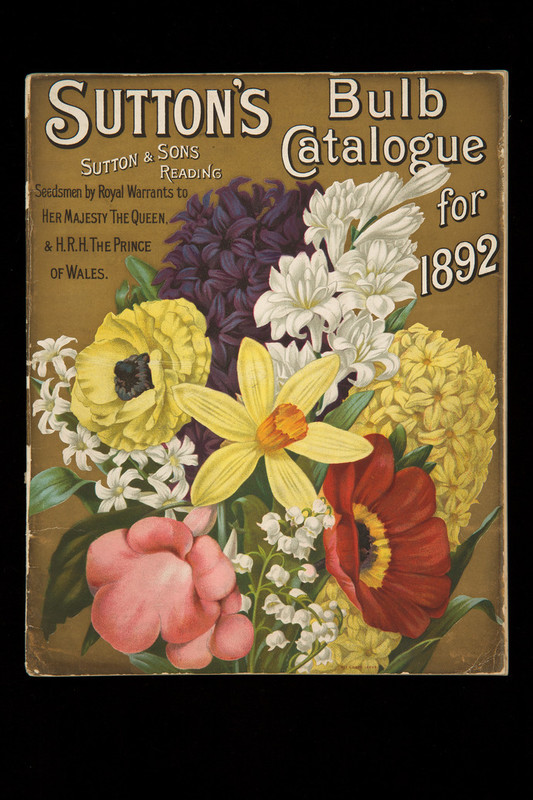 Gardening for Wellbeing
Health professionals argue that just being in a natural green space is relaxing. Gardening can also provide a physical activity that removes individuals from difficulties in their everyday lives and improves their mood.
Cultivating and growing plants develops skills and confidence. It also encourages interactions with social networks such as gardening clubs which can help with low mood.  Various charities support people in gardening for their mental and physical health. Examples of this kind of work can be found in the MERL garden
TR SUT P2/A155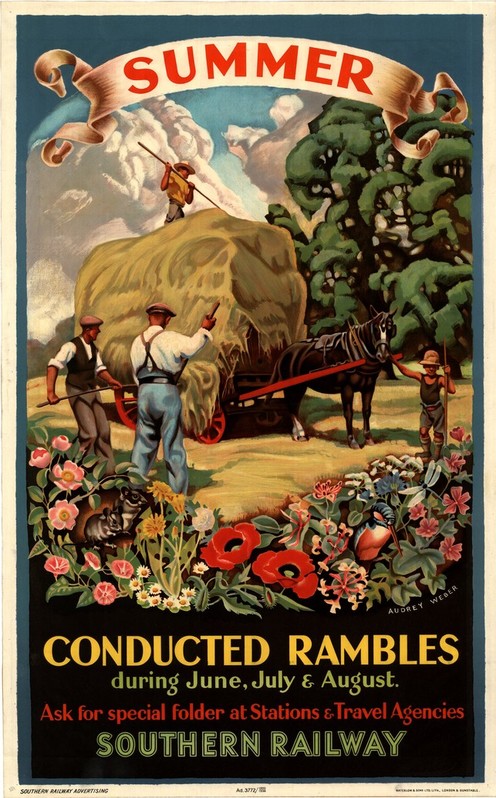 Southern Rail Poster
The countryside is also beneficial as it provides a sense of escaping every-day life that is relaxing.
This poster was created the year after the Rambler's Association was founded in 1935. It was one of four posters promoting rural walking with a tranquil seasonal scene.
MERL 2010/150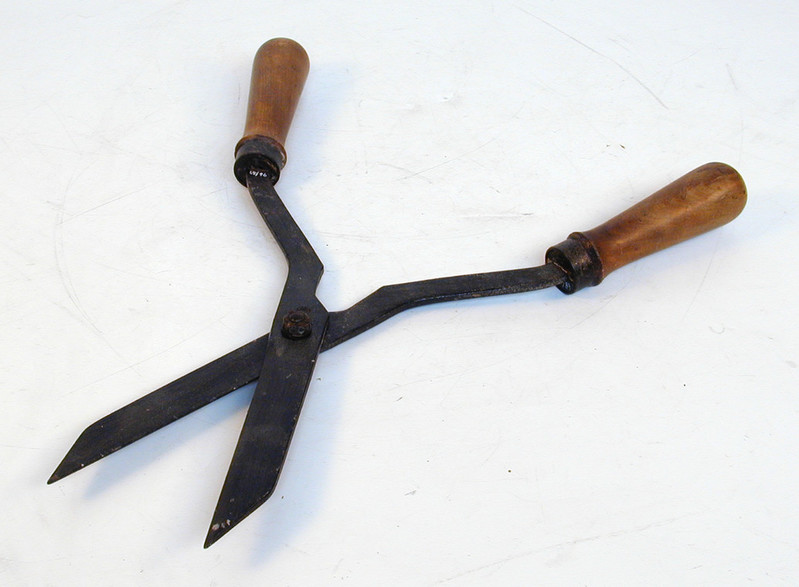 Gardening Shears
Gardening is an activity that provides a sense of control in our lives through maintaining the growth of plants. It is a therapeutic activity that helps individuals relax.
In the winter months of the calendar, it is important to maintain and protect plants from the harsh weather. However, no matter what time of year, it is essential to maintain plants, stripping the wilted leaves and flowers to let the plant grow.
MERL 96/89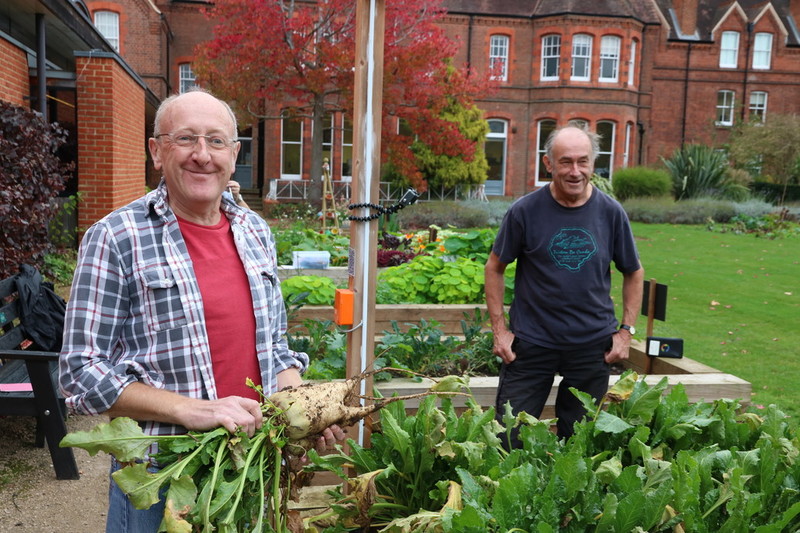 Volunteers in the MERL Garden
Gardening clubs and organisations create a sense of community as they bring together individuals with a similar interest in horticulture and let them to work together on various projects. The Museum of English Rural Life oversees a variety of projects conducted by different groups that include the MERL's garden and its volunteers.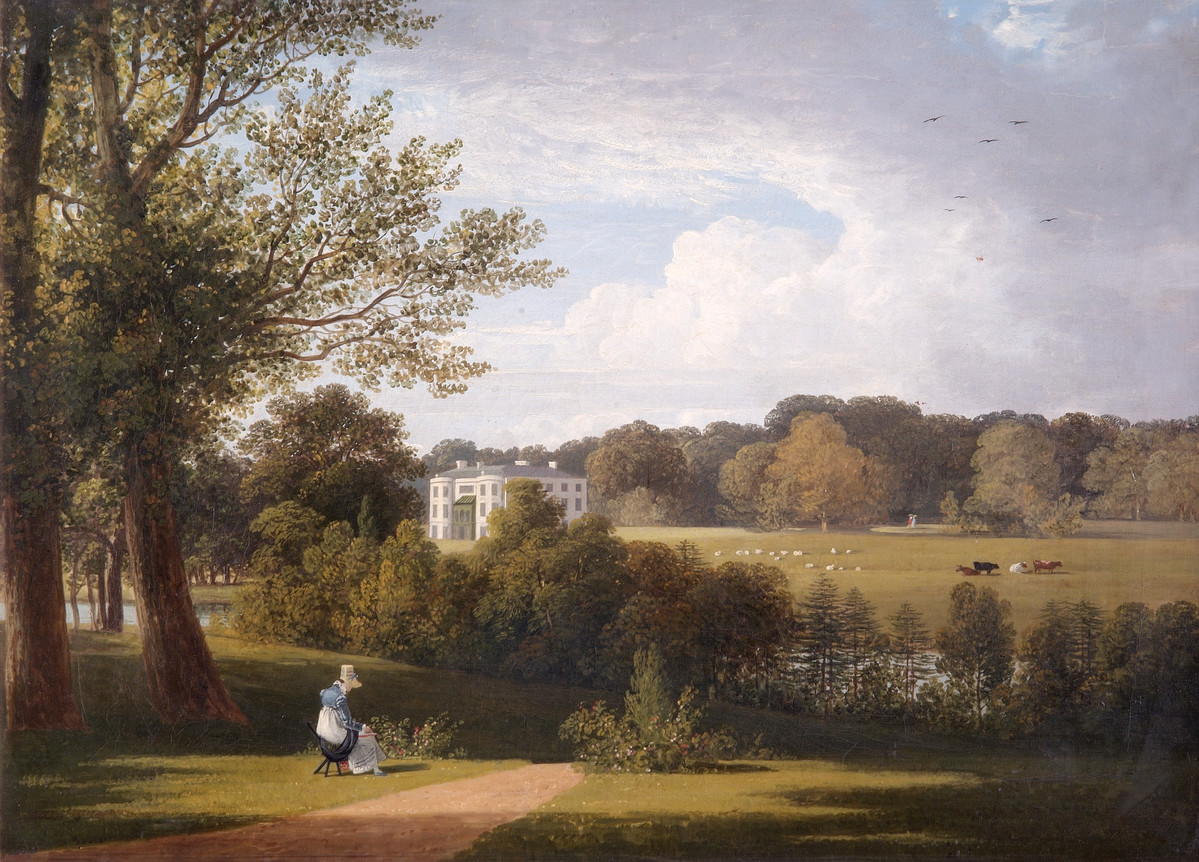 Viewing Nature
Engaging with nature reduces stress, 'immunises' against future stresses and boosts self-esteem. It can also reduce heart rate and blood pressure. Even viewing images of nature has been shown to have a significant effect in stress-inducing settings such as offices, hospitals, and prisons. When asked to draw a healing scene, over 75% of participants in one study drew scenes featuring trees, flowers, and birds. Other research has shown that drawing and photographing landscapes and wildlife can reduce stress.
UAC/10236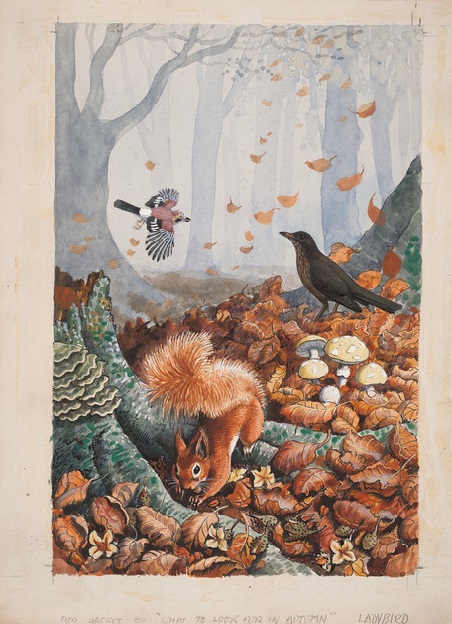 What To Look For In Autumn Artwork
This illustration by Charles Tunnicliffe is the cover artwork of a book from the Ladybird series 'What to look for'. There were one for each season to highlight changes in the landscape.
The artwork in these books brings the nature world to life, capturing atmospheric rural scenes. They appeal to the imagination and encourage children to explore the world around them.
©️ Ladybird Books Ltd, 1960, LBD 1/24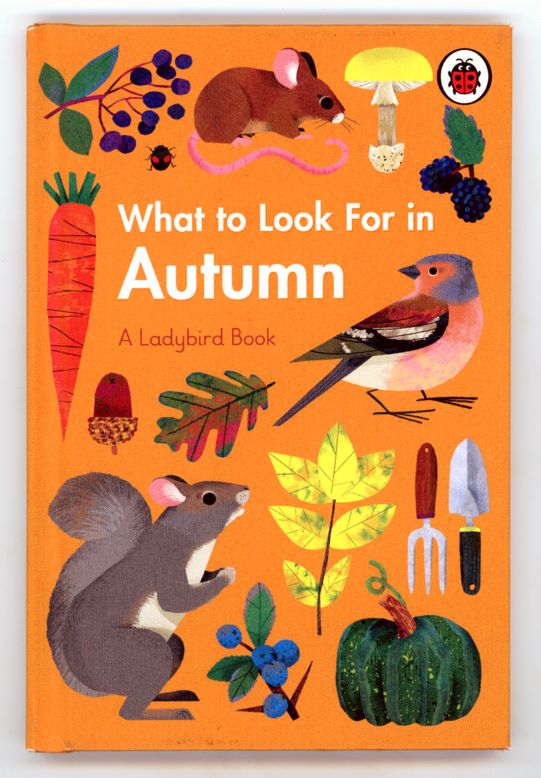 What to look for updated books
The original 'What to Look for' series has recently been updated to reflect changes in nature animal and plant populations.
The MERL has a garden full of wildlife and plants. 'Friday Fledgling' activities engage young children with this space. Explore the garden, or perhaps just sit and listen to the wildlife.
What to look for in Autumn : a Ladybird book / written by Elizabeth Jenner ; illustrated by Natasha Durley.
©️ Ladybird Books Ltd, 2021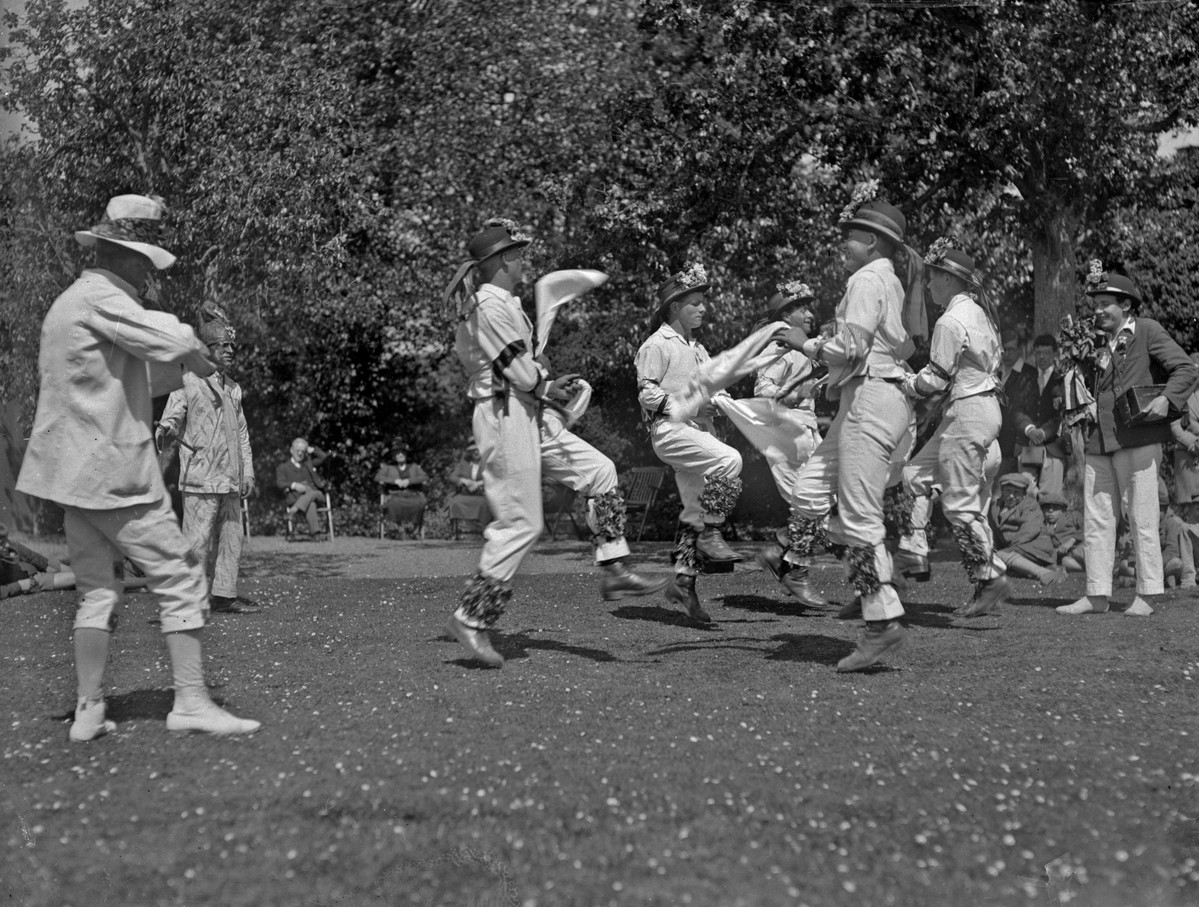 Music and Mood
Music can lift mood and bring people together. This can be through listening, playing, singing, or dancing. Researchers at McGill University have found these activities release dopamine and make you happy.
Music was used at many events in the countryside such as harvest festivals and local fairs. It still brings rural communities together today. Mental health charity, Mind, suggests joining groups such as choirs to combat feelings of loneliness.
The Long Collection P DX357 PH1/279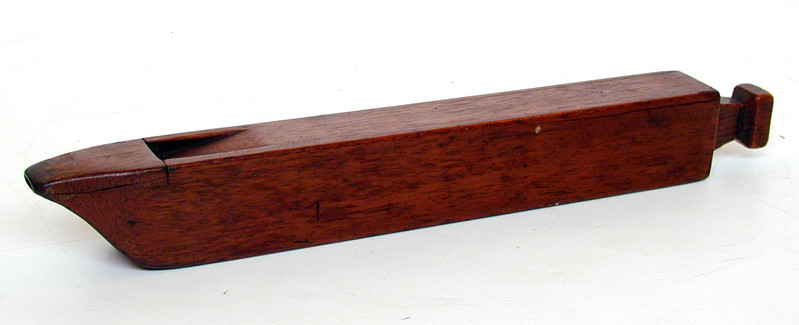 Pitch Pipe
This instrument was used to tune choirs singing in churches before organs were used. Members of the local community would have come together in rural church choirs. Singing in groups still helps bring people together. Performing in groups has proven to help mental health as members are able to socialise as well as engage with music.
51/470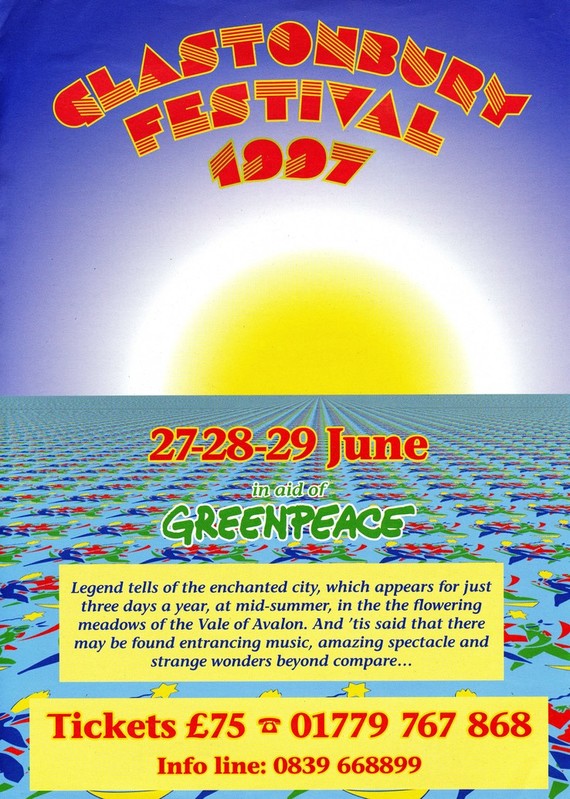 Glastonbury Music Festival Poster
Glastonbury Festival attracts music lovers from all over the world to a farm in rural Somerset to share the enjoyment of music. Both music and being in the countryside are beneficial to mental health.
However, the experience of being around such large crowds can also be overwhelming. The Accessible Campsite is a calm space for people to go during the Festival.
The poster shows the psychedelic effect of music, drugs, and alcohol using bright colours and the merging forms of people.
MERL 2009/38/3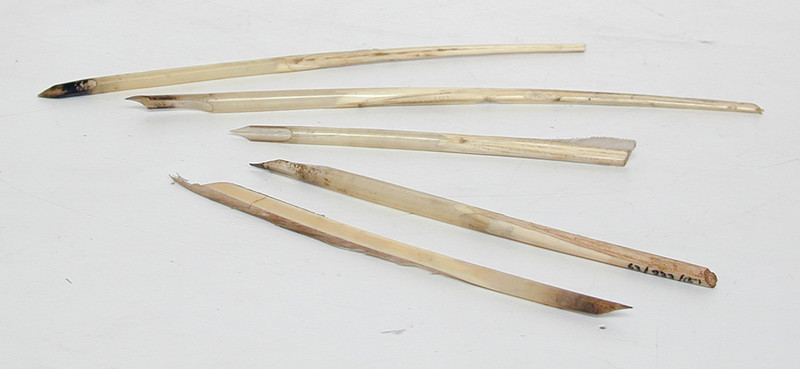 Writing Rural Mental Health
Writing about mental illness and wellbeing is challenging. Virginia Woolf and Vita Sackville-West both explored how gardening, and nature impacted their mental health.  Some of Woolf's archive is held at Reading, Special Collections and Sackville-West's interest in gardening connects with other themes in this exhibition. Writing about nature can be a powerful way to explore mental health and there is a current surge in the publication of books on nature and mental health
MERL, 63/233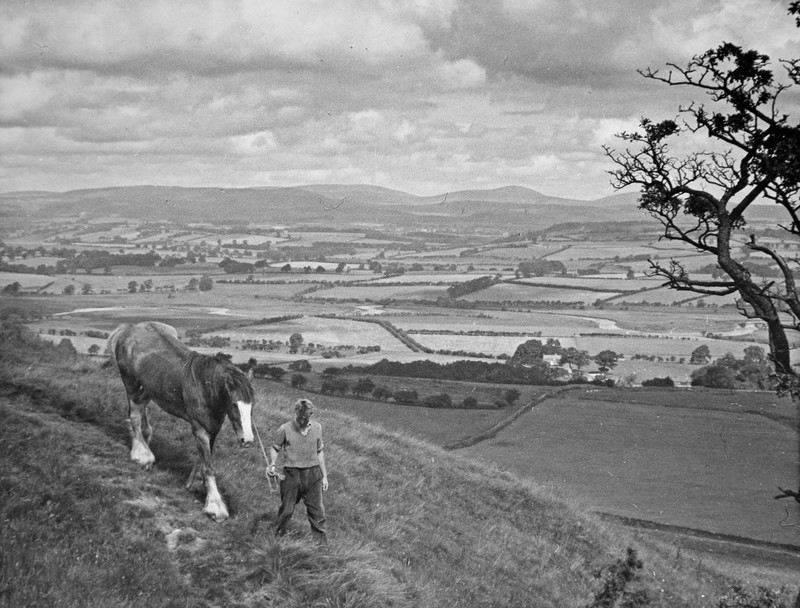 Thank You
A big thank you to our third year Museum Studies students who created this exhibition:​
Katharine Barnes, Madeleine Bousfield, Jack Chandler,  Jemma Jarman and Freya Pook.
Explore the Exhibition