Showing Progress Case
Tap the yellow hotspots to see more information on the selected object.
Start Exploring now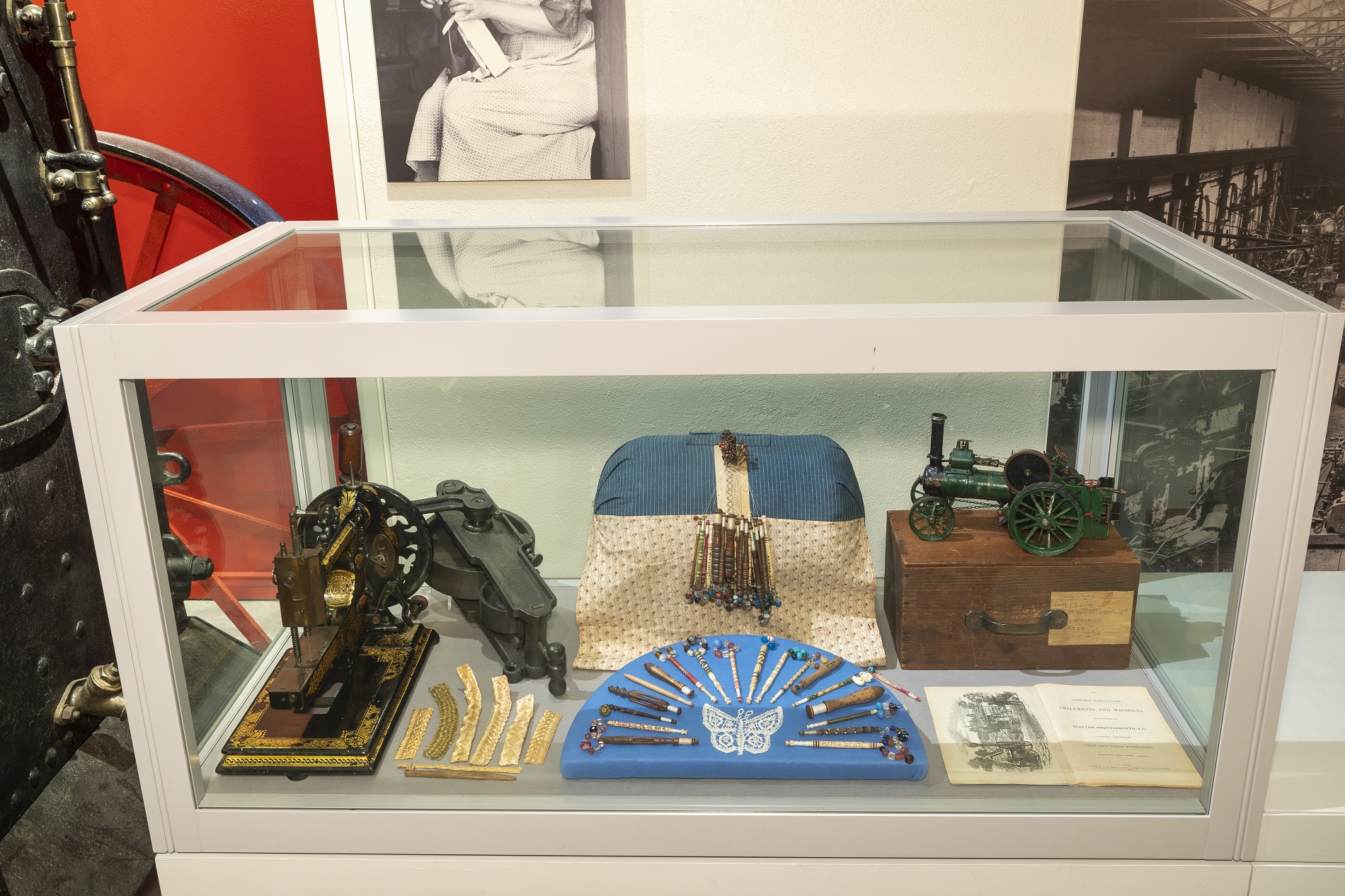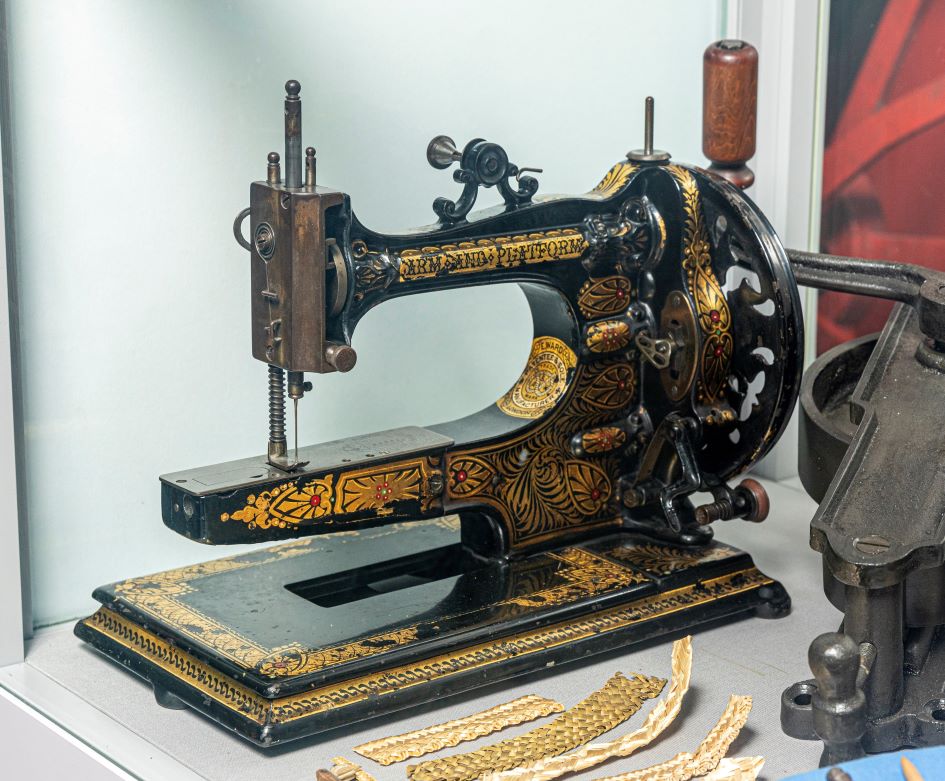 Sewing Machine
Known as Edward Ward's 'Arm and Platform' machine, this hand sewing machine was recommended for professional tailoring or domestic use. It was made between 1880 and 1892.
Although sewing has been a staple of domestic life for 20,000 years, the mechanisation of the process was not attempted until the 18th century. After many unsuccessful attempts, Frenchman Barthelemy Thimonnier invented the first working machine in 1830. Incensed by the threat of unemployment, a group of tailors burned down his factory. Thimonnier barely escaped with his life.
MERL 81/63
close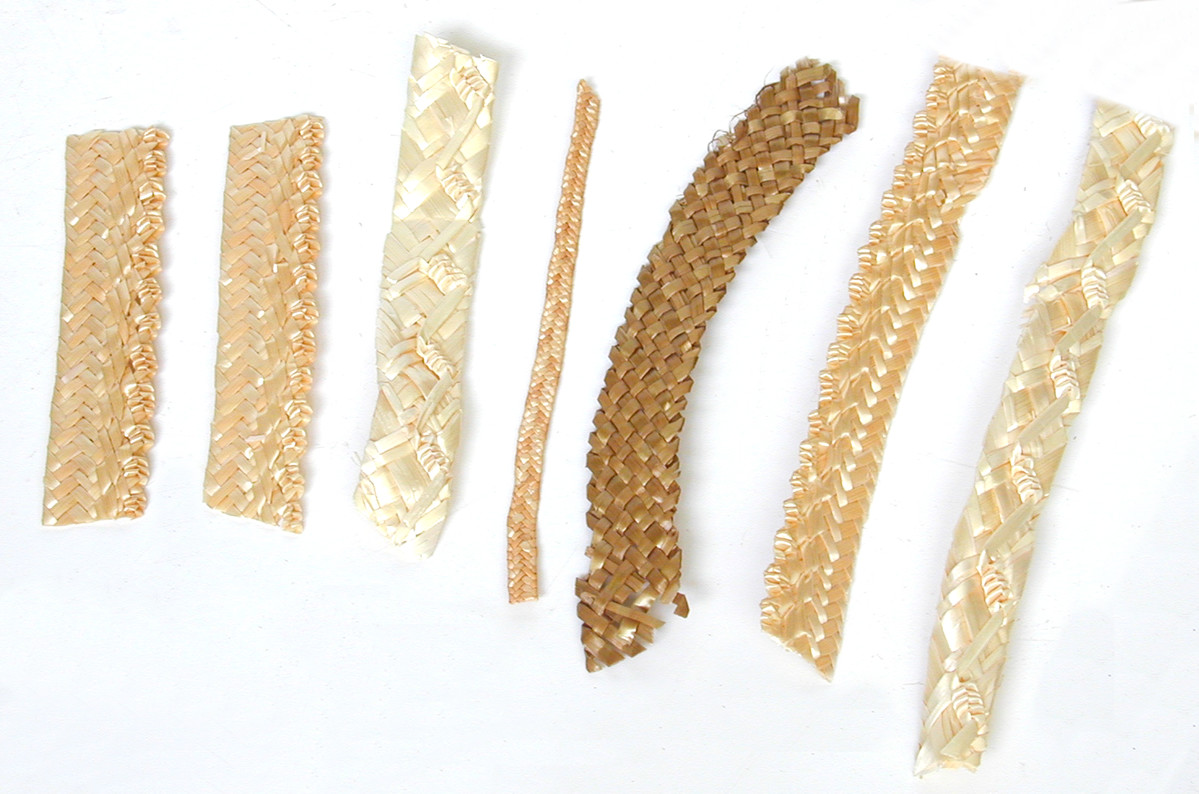 Straw Plait Samples
These seven samples of straw plaiting show various designs. Some of the straw comes from China and Taiwan.
Straw plaiting is the technique used to create corn dollies, which are pagan figures or tokens. Traditionally, these would be plaited from the last sheaf of corn harvested from a crop, and kept in a place of honour in the home to ensure the next harvest germinated. Dollies are still important cultural objects all around Europe. For example, the Swedish Yule goat is typically woven from straw.
MERL 86/201
close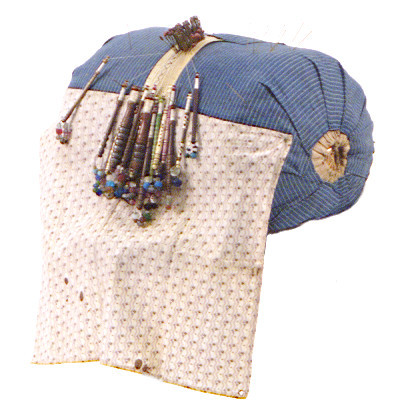 Lacemaking Pillow
Lacemaking pillows were used to pin patterns to, stick pins into, and lie bobbins on. This pillow also comes with a 'drawter', which is a cloth to keep the lace clean, and a 'worker' which protects the pillow when not in use.
Lace originated in the early 16th century, probably in Venice, and rapidly became the height of fashion in Europe. The elaborate ruffs and collars that denoted high social status demanded equally complex lacemaking techniques. By 1870, machine made lace dominated the market and could replicate almost every type of handmade lace.
MERL 51/128
close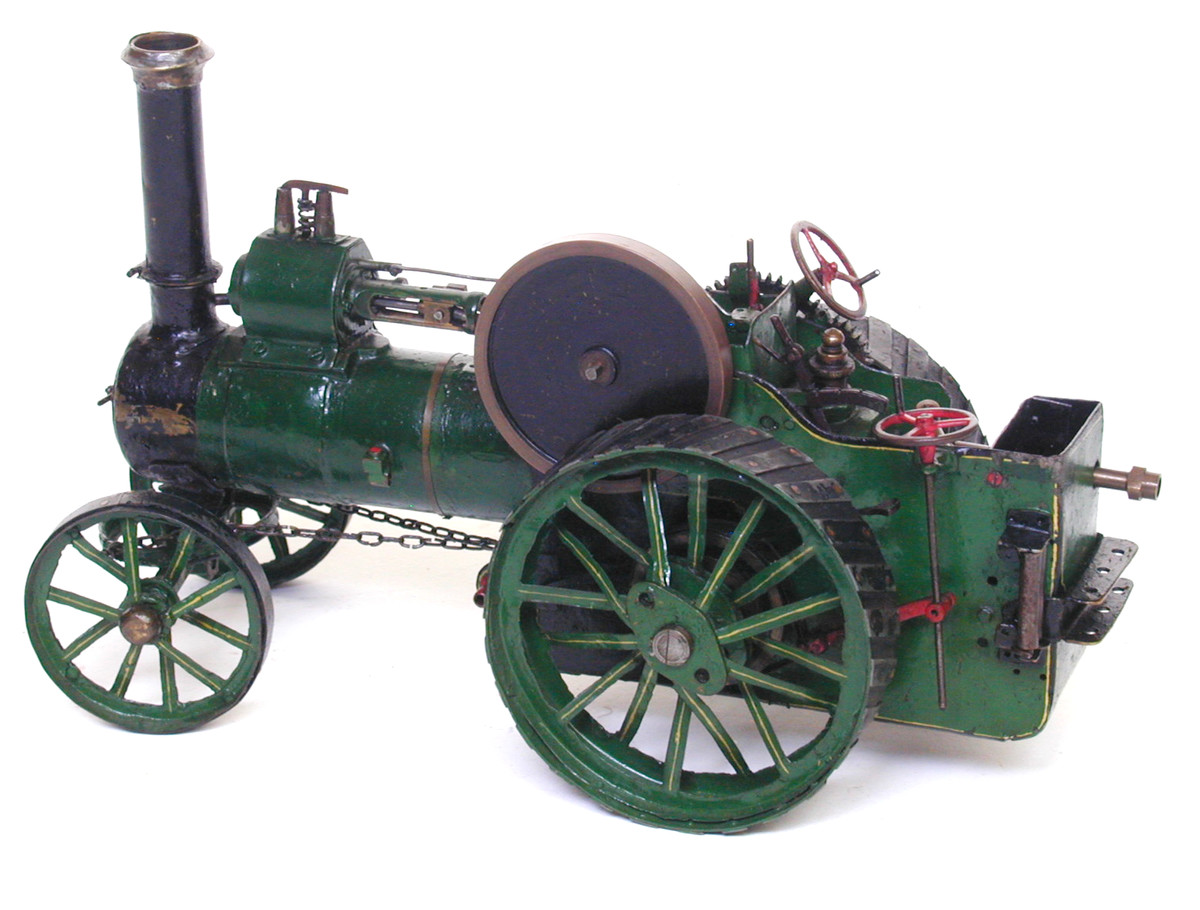 Traction Engine Model
Made by 16 year old George Froud in 1921, this traction engine model is fully working; it is fuelled by injecting the brass pole at the rear. It was presented to the MERL by the Vickers Armstrong model club in 1963.
Traction engines are mobile steam engines which became popular in the latter half of the 19th century. Though they did not fully replace horse power, they undertook a number of agricultural tasks. For example, the agricultural general purpose engine was a versatile machine used for tree pulling and threshing.
MERL 63/180
close