Selective Breeding Case
Tap the yellow hotspots to see more information on the selected object.
Start Exploring now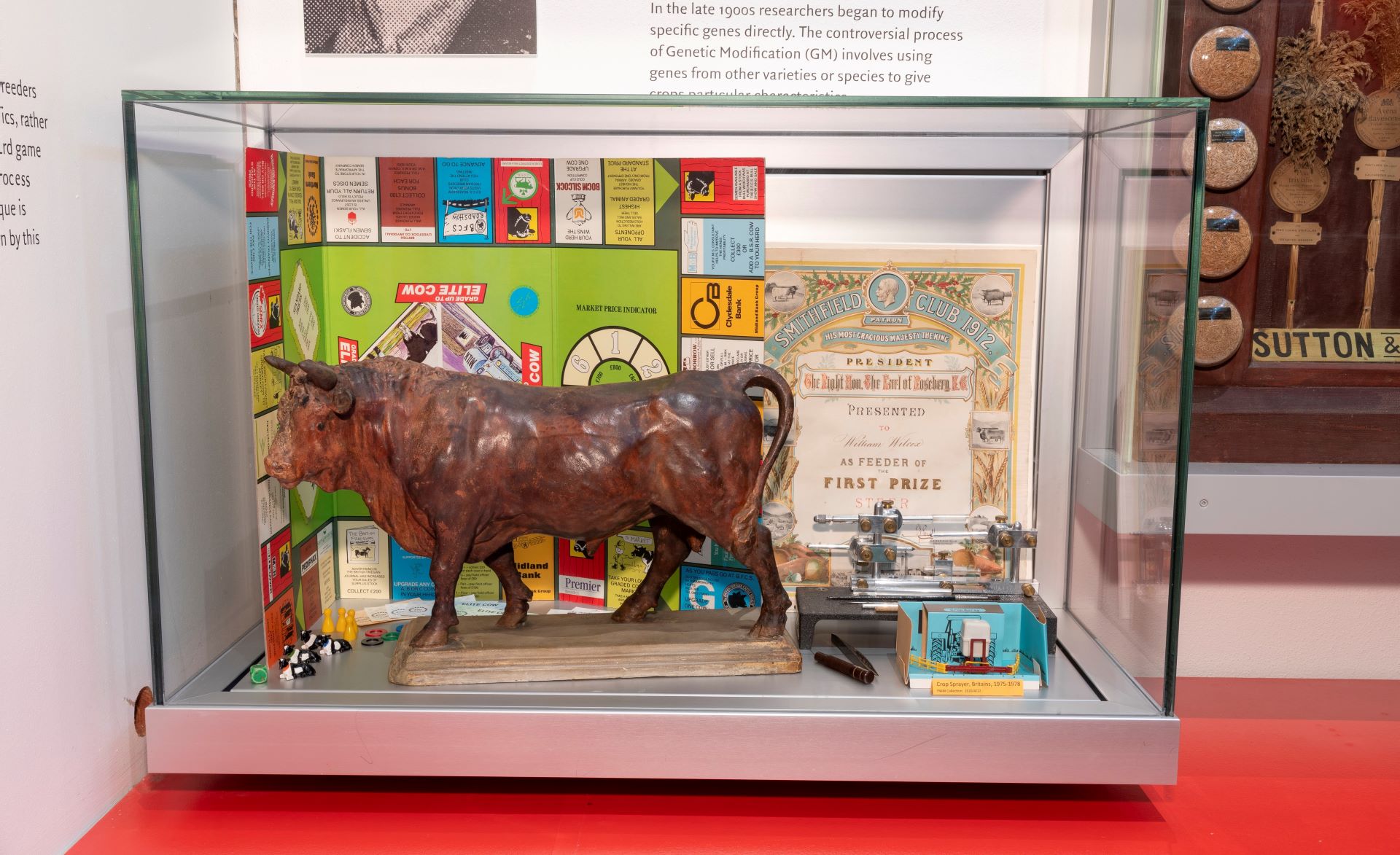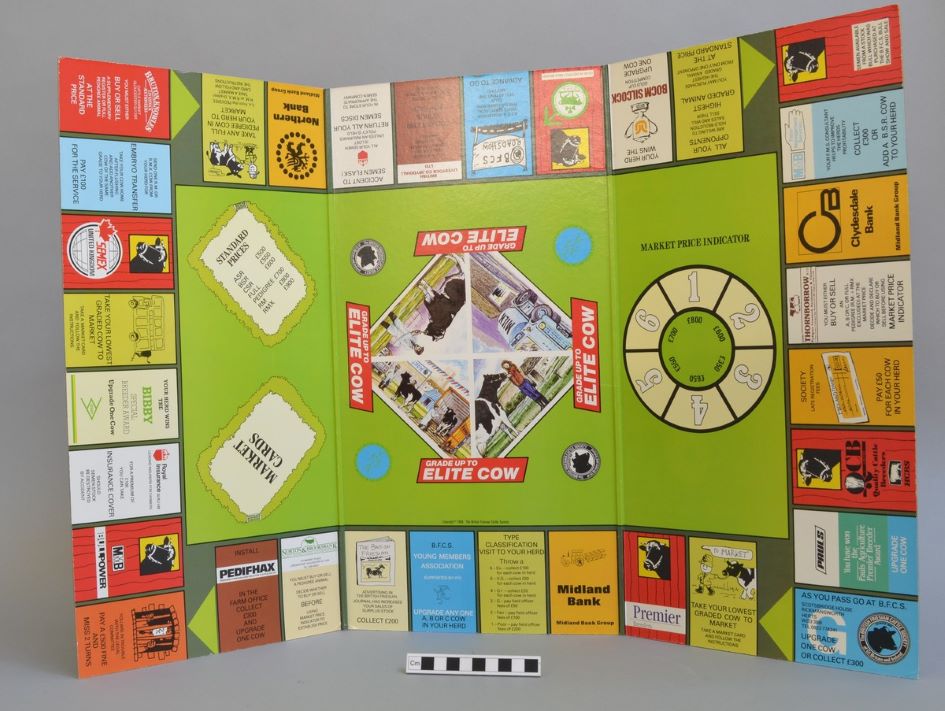 Grade up to Elite Cow Board Game
This board game, named Grade Up to Elite Cow, was manufactured by the British Friesian Cattle Society in 1986. It is played by 2-4 players. The aim of the game is for four of your cows to obtain 'Elite Cow' status, which is the highest pedigree possible.
'Grading up' is the process by which a non-pedigree herd becomes pedigree. It is achieved in cattle herds by mating sires of an improved breed with females of the lesser breed, generation after generation, until the features of the improved breed are dominant.
MERL 2010/34
close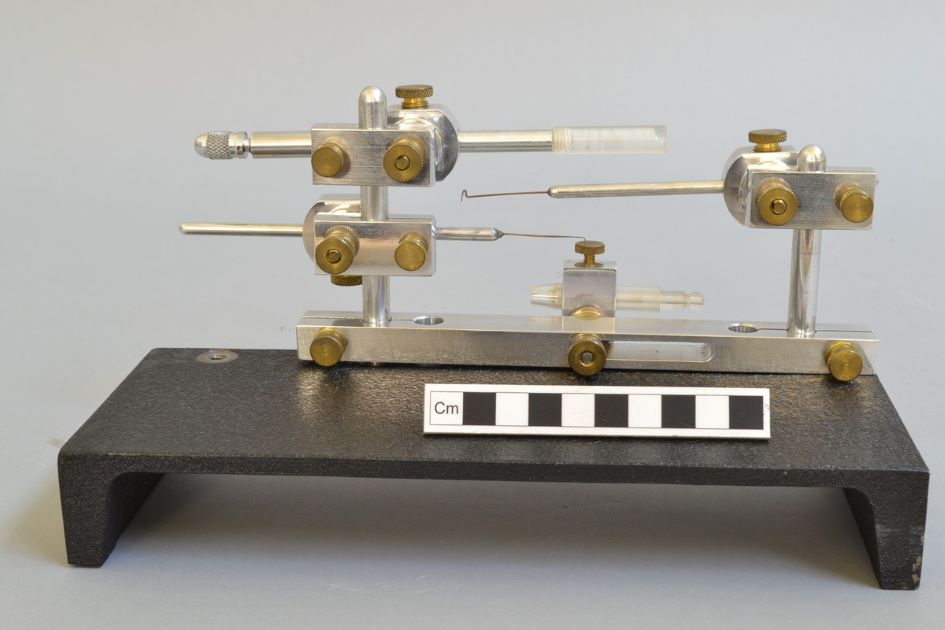 Bee inseminator
Used by a beekeeper in Clitheroe, this inseminator was used for selective breeding in bees. As bees usually mate in mid-air, the queen must be anaesthetised before insemination can take place. This is achieved by placing the bee inside the plastic tube and introducing carbon dioxide. Thin metal hooks hold the queen's abdominal plates in place while a syringe inseminates her. These types of inseminators are still used today.
Selective breeding in bees tends to be more complicated than with other livestock, due to various factors – such as the fact that male bees are born from unfertilised eggs and have no father.
MERL 2012/386
close