Rural Vogue Display
Tap the yellow hotspots to see more information on the selected object.
Start Exploring now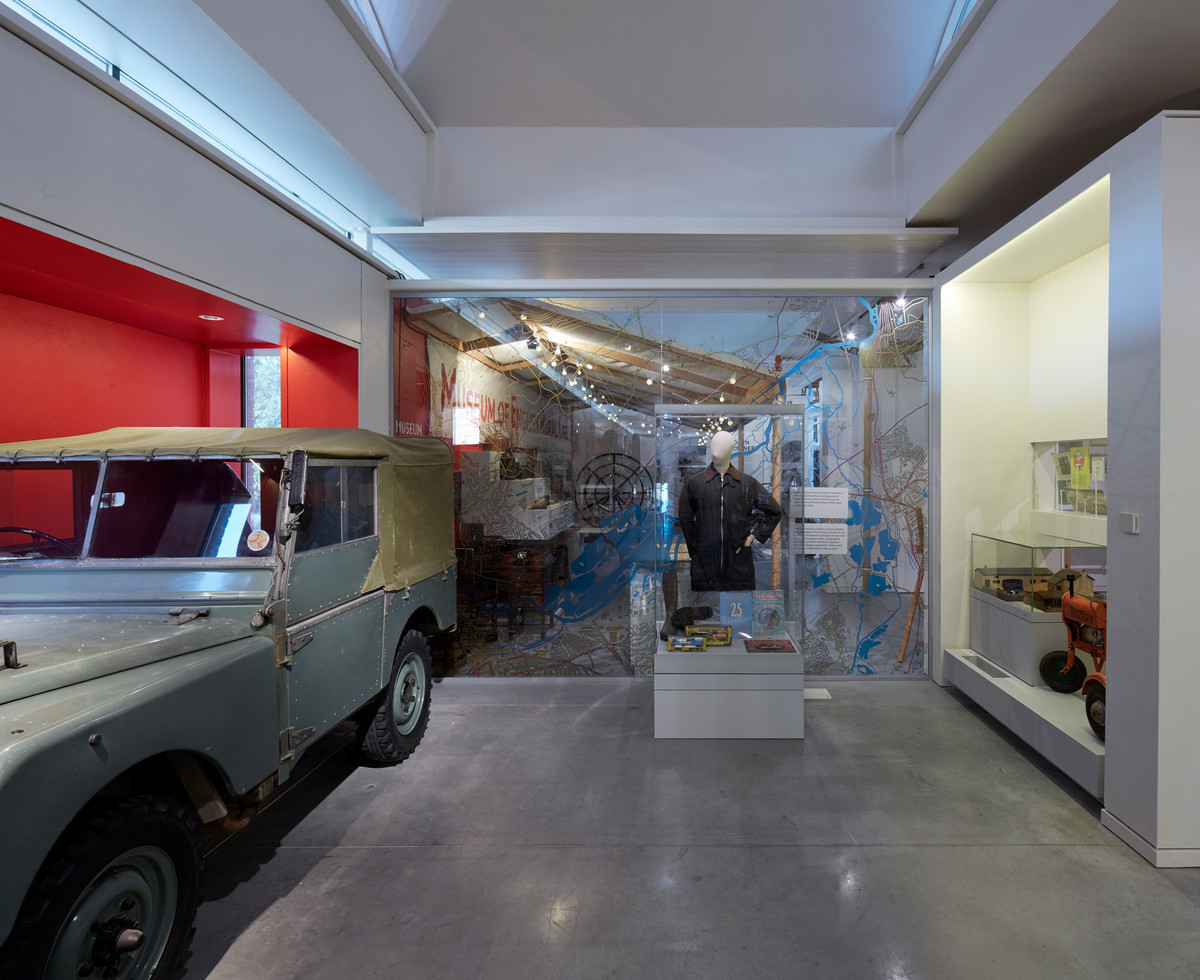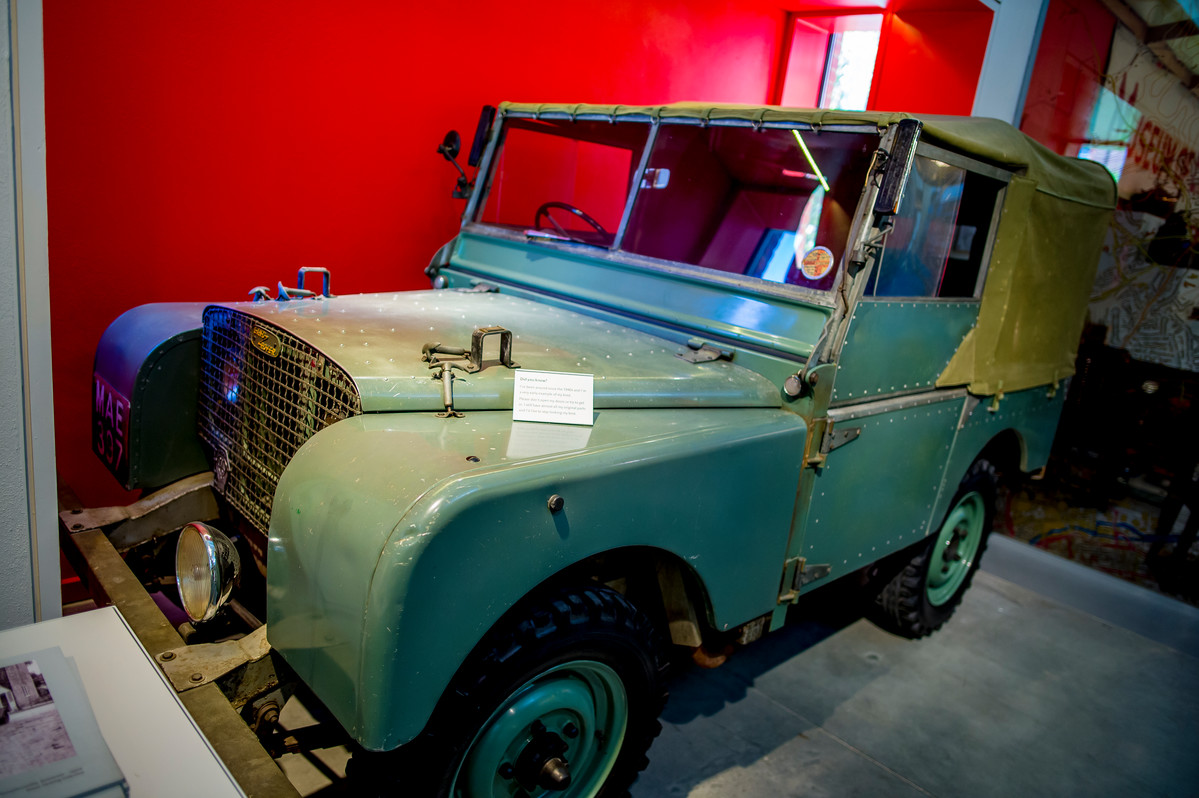 Land Rover
This is a Land Rover Series 1, produced by the Rover company in 1948, which quickly became a staple for farmers. Its 'no frills' design made it perfect for transporting tools, animals and other day-to-day tasks all while managing the rural landscape in varying weather.
It was owned since 1949 by Ivor Norris, a farmer from Avonmouth, Bristol. He used it on his farm until the late 1970s. On donation, the car came with it's original log book, purchase receipt and most of its tax discs.
MERL 2013/1
close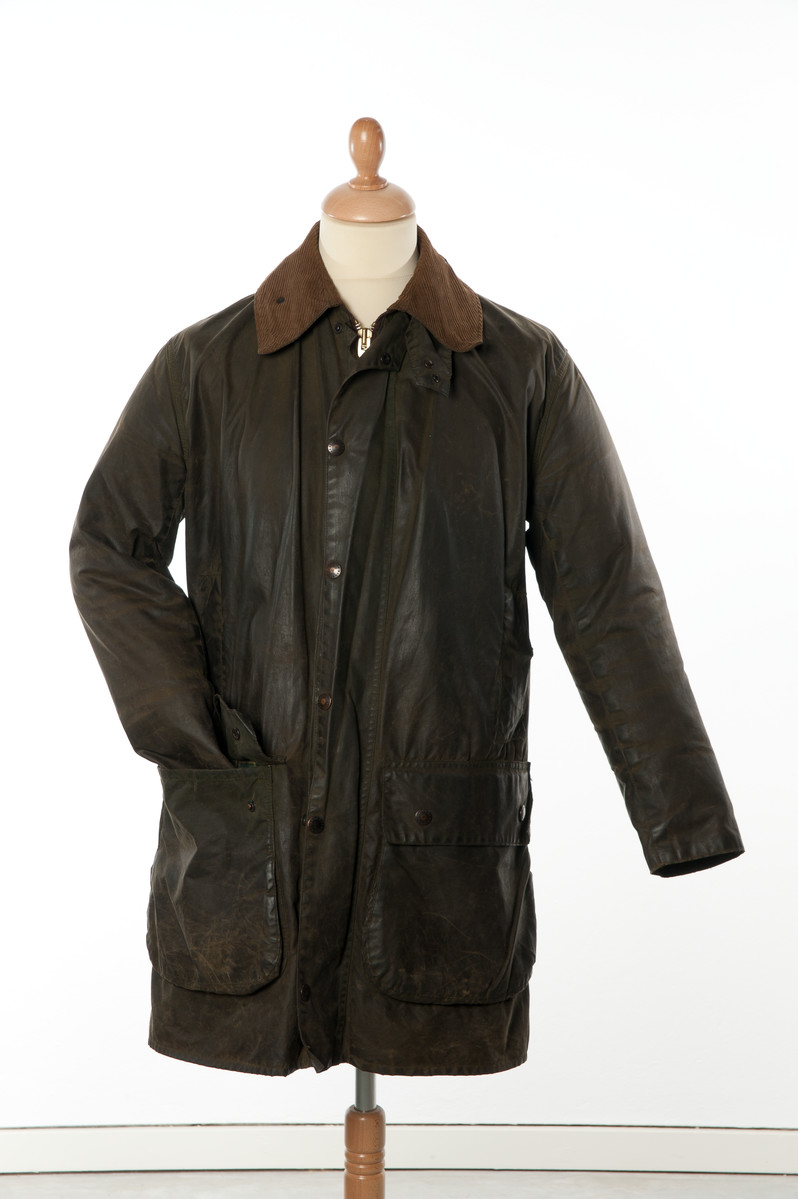 Jacket
Barbour Jackets began in 1894 in South Shields under the leadership of John Barbour, a draper with a farming background. Workwear was a speciality including oilskins for fishermen, shipbuilders and farmers of the area. This jacket dates from the 1982-87 (based on the Royal warrants), a time when rural fashion became mainstream. Today you are likely to see trendy celebrities sporting a Barbour jacket at Glastonbury.
MERL 2009/2
close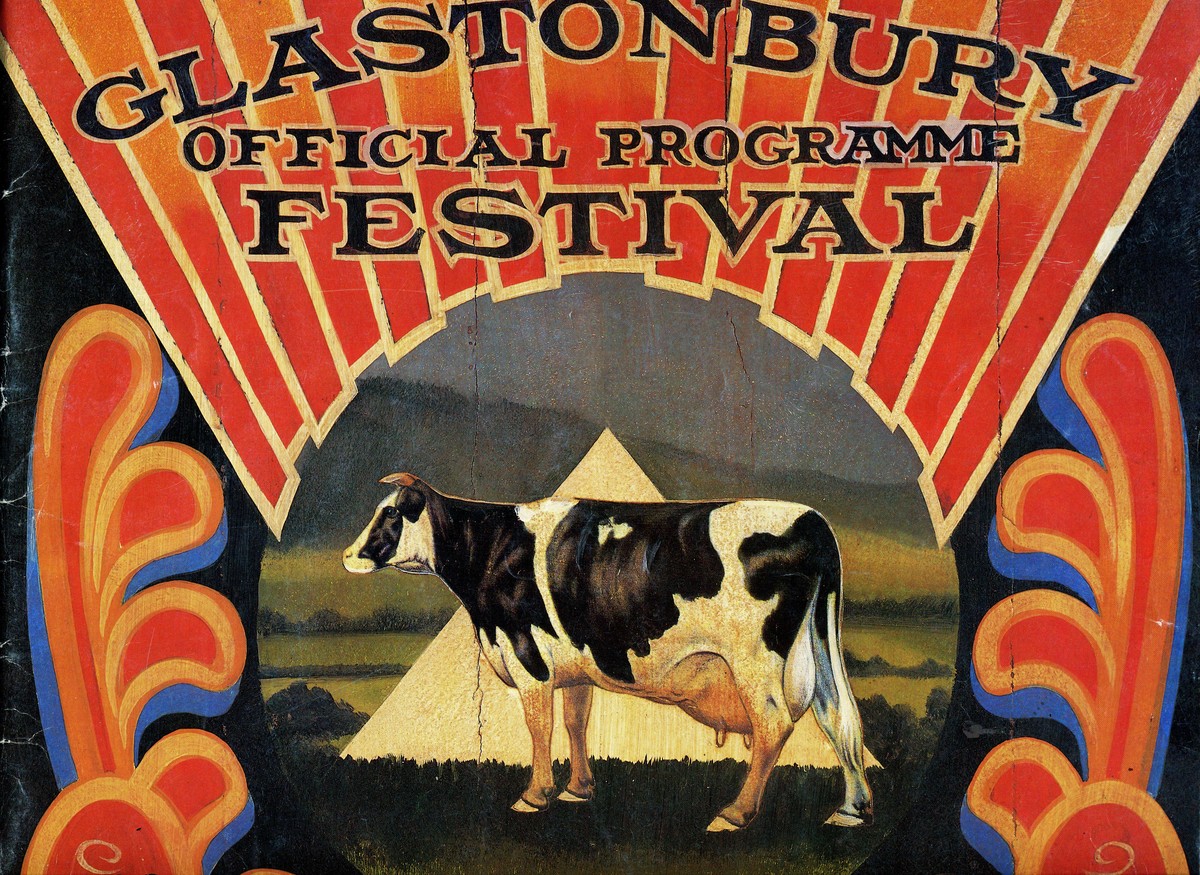 Glastonbury Programme
This is an official programme for the 1989 Glastonbury Festival of Contemporary Performing Arts. The festival ran from June 16-18 1989, in very good weather, and was attended by c.65,000 people. £100,000 was raised for CND (Campaign for Nuclear Disarmament) that year, and acts included Van Morrison and Elvis Costello.
Regarded as a major event in British culture, the festival is inspired by the ethos of the hippie, counterculture, and free festival movements. Michael Eavis hosted the first festival, then called Pilton Festival, after seeing an open-air Led Zeppelin concert at the 1970 Bath Festival of Blues and Progressive Music. The festival's record crowd is 300,000 people, set at the 1994 festival, when headliners the Levellers performed a set on The Pyramid Stage. Recent stars have included Beyonce, Dolly Parton and Adele.
MERL 2009/42
close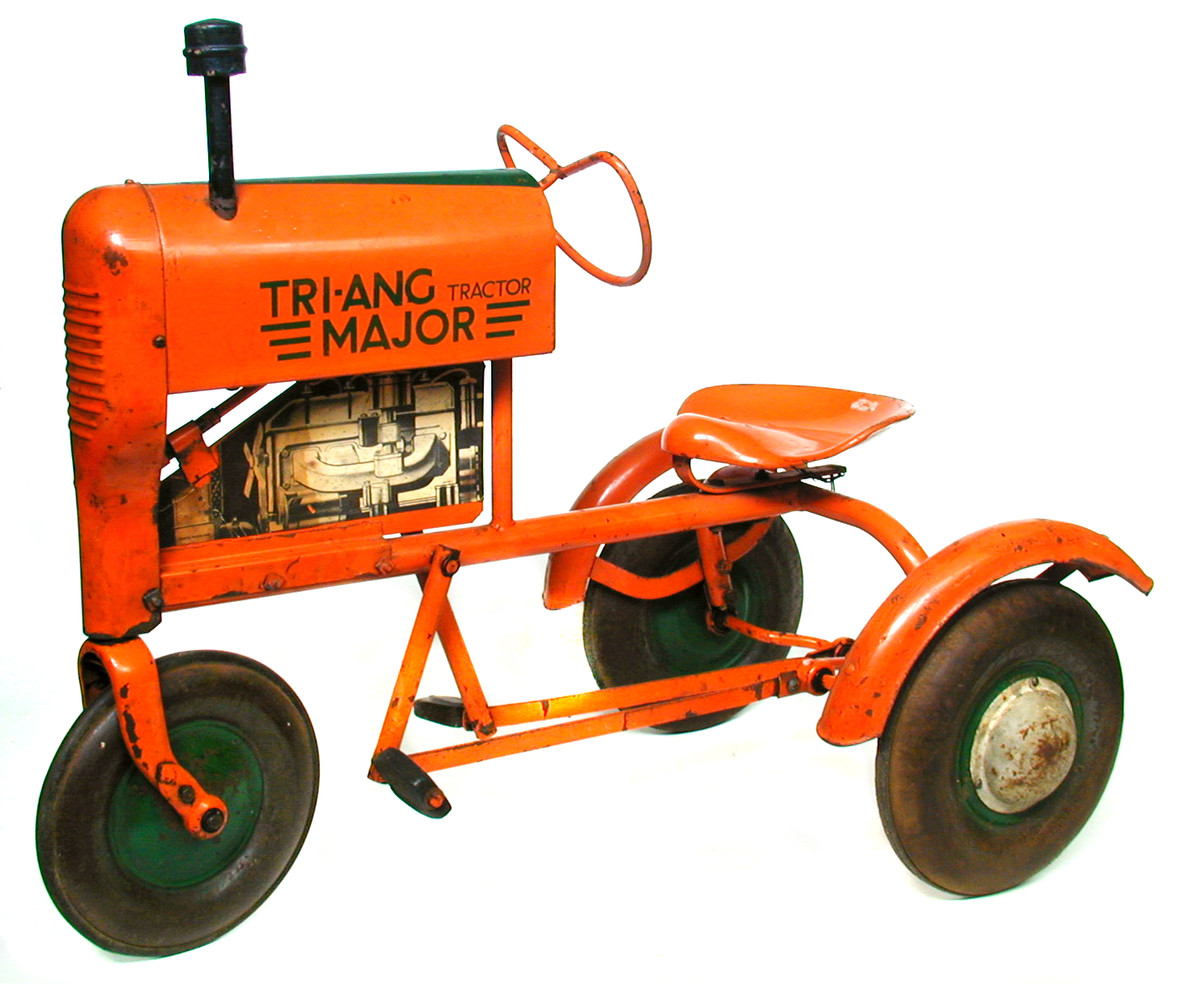 Toy Tractor
This tractor was made by the toy company Tri-ang. The title 'Major' echoed the famous Fordson of the same name. It was given as a birthday present in the 1950s to the donor for his 4th or 5th birthday.
Lines Bros Ltd, at its peak in 1947, was claimed by the company to be the largest toy maker in the world. Under the Tri-ang Toys brand name, Lines Bros Ltd also made children's bicycles, such as the Unity Dragster TT. During the Second World War, Tri-ang factories were used to make the Sten MK III submachine gun.
MERL 93/91
close