On the Hunt Case 1
Tap the yellow hotspots to see more information on the selected object.
Start Exploring now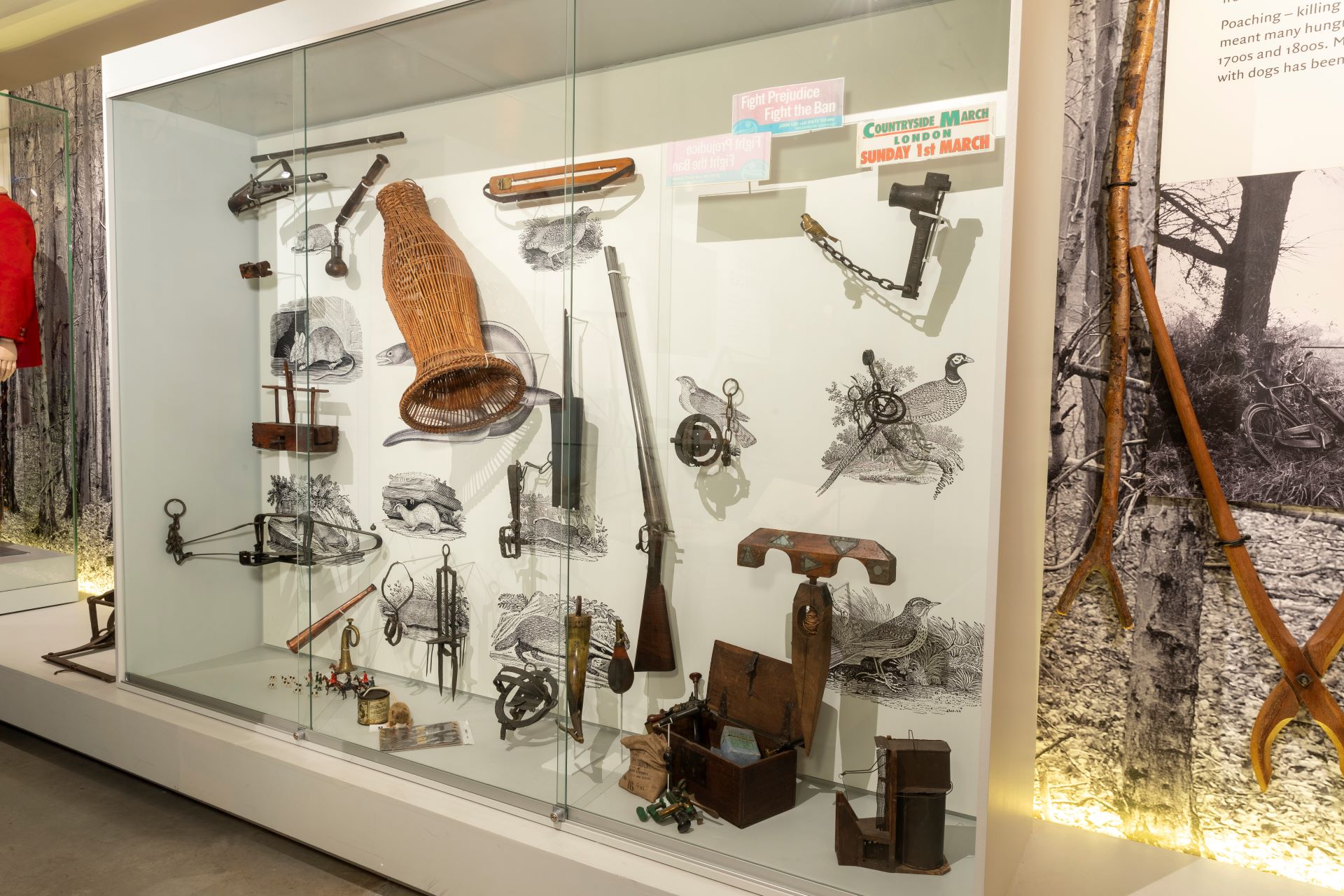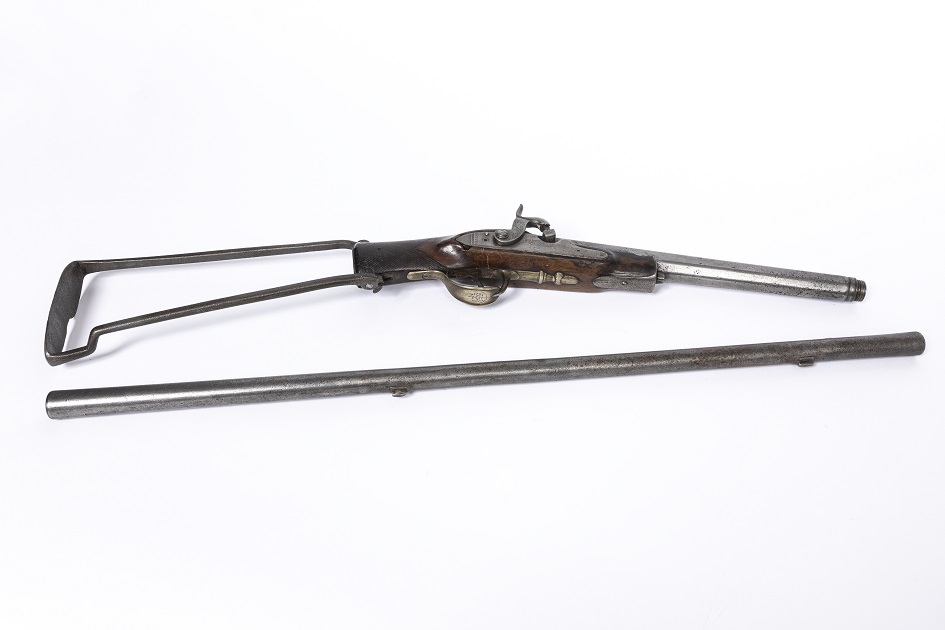 Poacher's shotgun
Manufactured by Ketland and Co. before 1812, this shotgun was likely used by a poacher to defend himself from landowners and authorities while hunting. The sophisticated metalwork of the object suggests a high value. It is possible that it could have been provided to the poacher by a buyer in order to ensure their success, as this was a fairly common practice.
MERL 73/1
close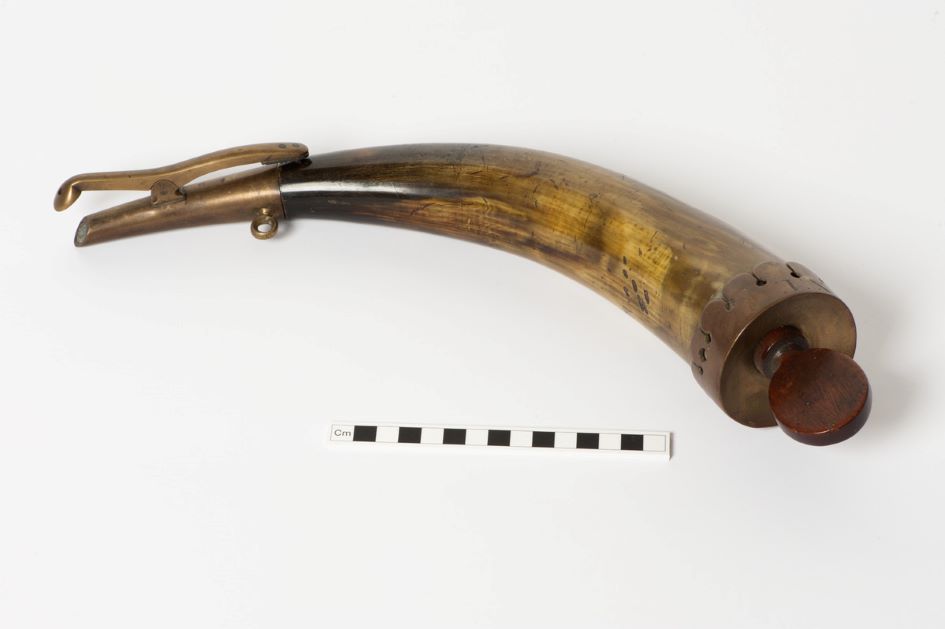 Powder flask
Powder flasks were used from the 15th century onwards to prepare muzzle-loaded guns for firing. Powder horns were gradually replaced by metal flasks, the production of which began in Britain in the early 19th century. Throughout the course of this century, breech loading rifles became more widespread for militaries, but muzzle-loading rifles remained popular within the hunting community. This powder flask is notably ornate with a lever to control the flow of powder.
MERL 53/254
close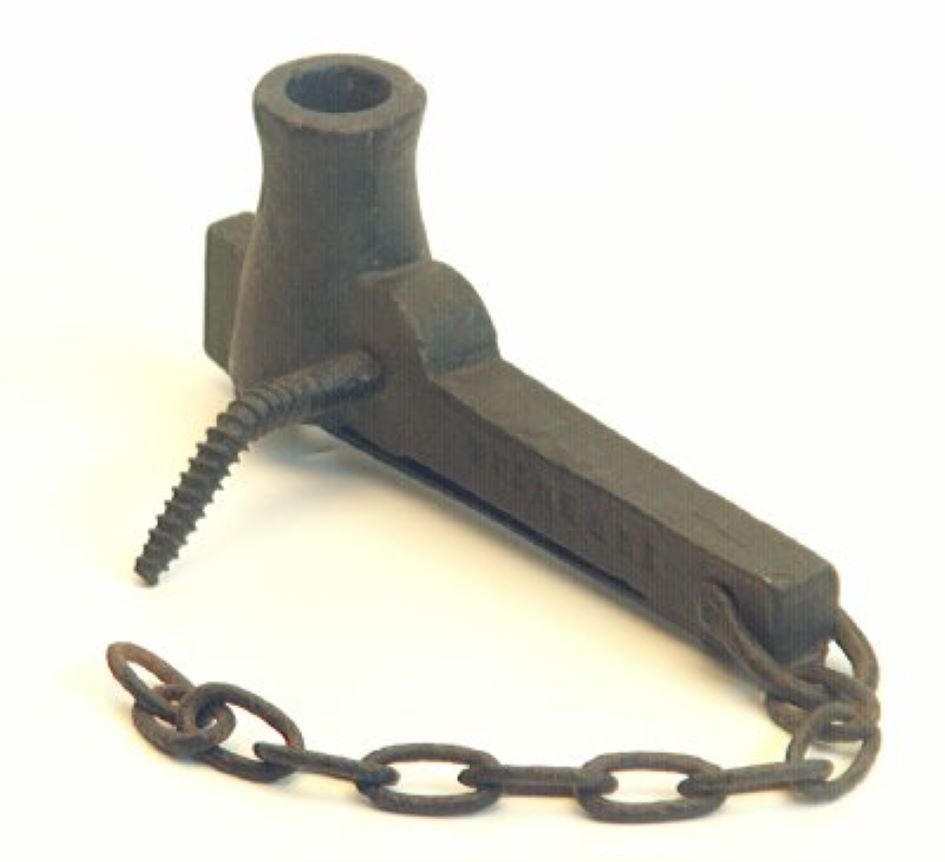 Alarm gun
An alarm gun would have been used to notify landowners of poachers entering their land, possibly deterring the poachers from going further in the process. This may reflect the trend towards non-lethal anti-poaching measures from the later 19th century onwards. Although now illegal, similar improvised devices have been used in recent years.
MERL 52/146
close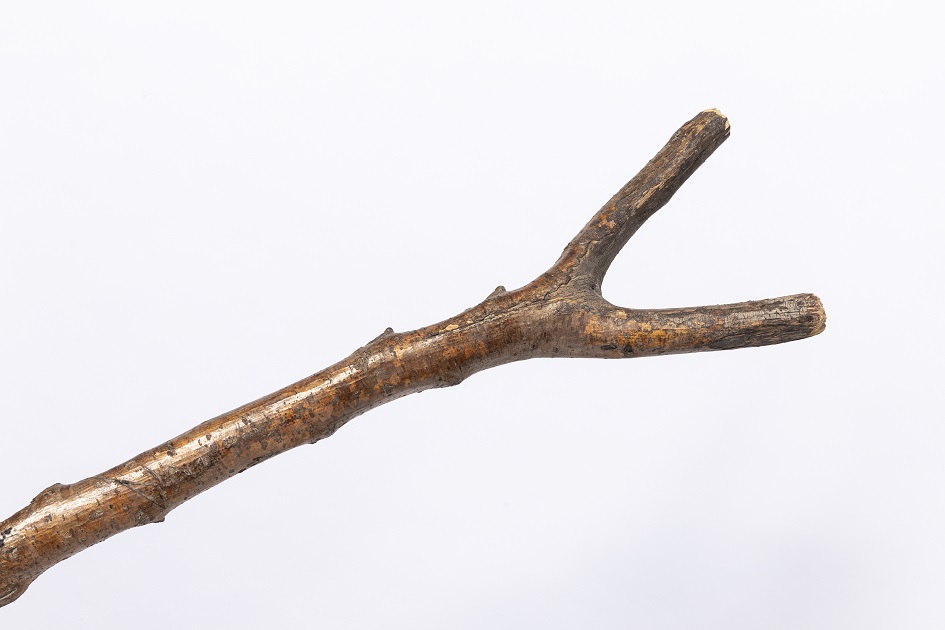 Badger fork
This is a simple, cheaply made instrument used to capture a live badger before forcing it into a sack for it to be transported and sold. It is now slightly rotten and unkempt from disuse. The fork may have been used in conjunction with the badger shovel and badger pliers to uncover and keep the animal at bay. Although badger baiting has been illegal since 1835, there have been sporadic cases ever since. Willfully taking a badger from its natural habitat was criminalised under the 1992 Protection of Badgers Act.
MERL 68/564
close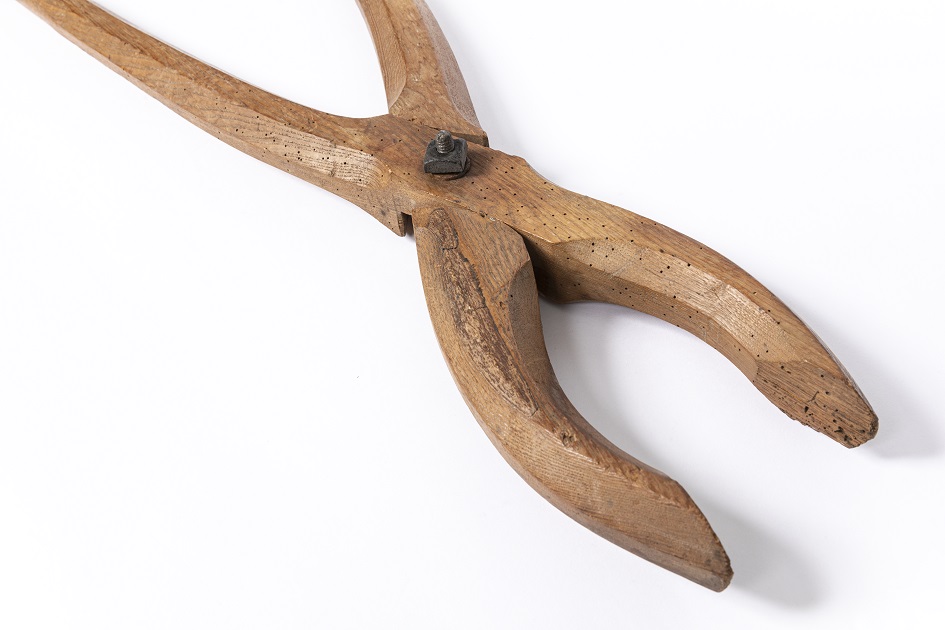 Badger pliers
This is a tool likely used by poachers to capture a badger after luring it from its lair. It may have been used in conjunction with the Badger Shovel and Badger Fork. These objects together show the means available to hunters without ready access to metalwork. Hunters could alternatively capture badgers using dogs to force them into sacks. Causing a dog to enter a badger set is now prohibited by law.
MERL 81/10
close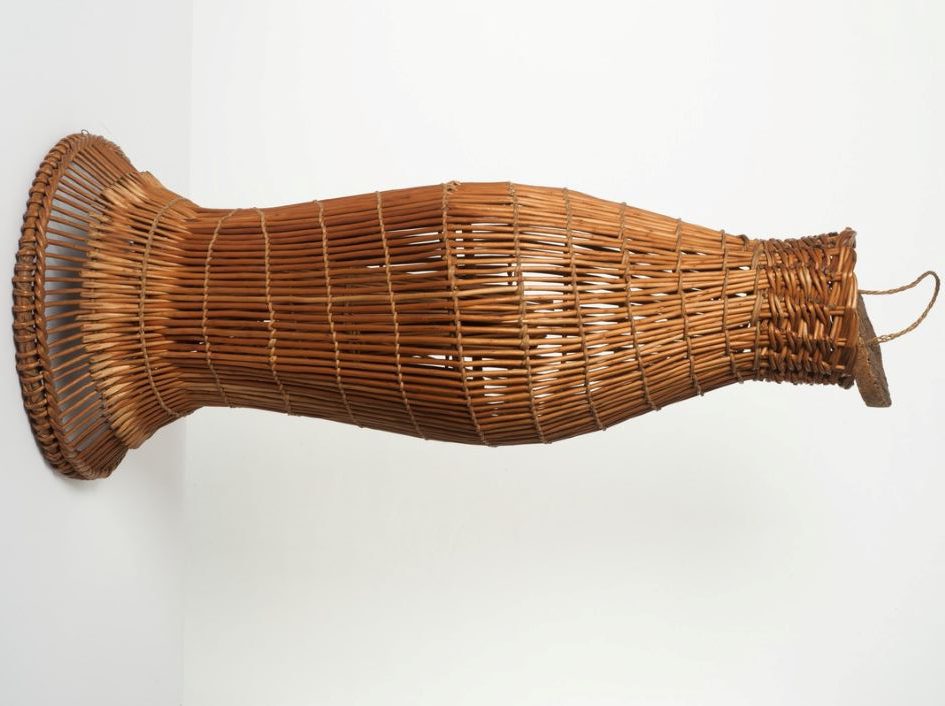 Eel trap
This hunting tool was created in 1954 in Norfolk. Eel traps were commonly used in poorer communities with less access to meat and fish. "Marsh-men" would wade through deep water to retrieve these traps, which contained eels with a non-return valve.
Eels are still hunted on a smaller scale, but fishing lines with bait are now more frequently used. Buying fish from an eel farm is typically safer than catching them, as farmed eels are regularly tested for disease and parasites.
MERL 60/467
close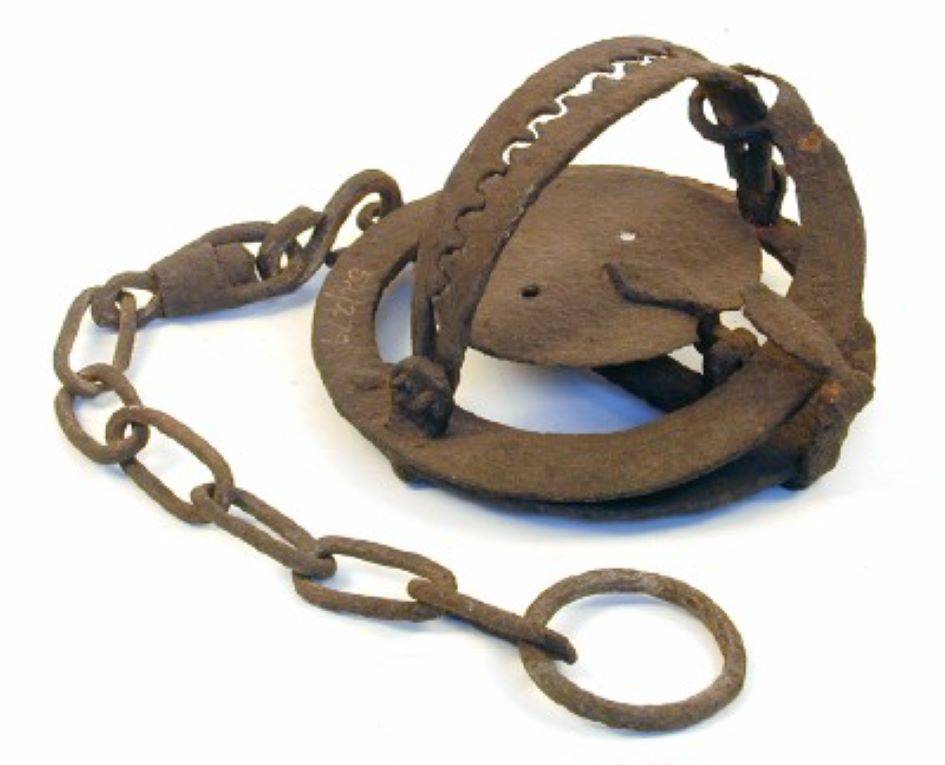 Hawk trap
This trap was used to capture hawks around the Aylesbury district of Buckinghamshire, likely before 1904 when such traps were made illegal. The inscriptions '1×1' and '51711' are stamped along the edge. Such traps were often used in areas with commercial fisheries to protect fish from predators.
Although harmful bird traps such as these are now illegal, sixteen cases of illegal trapping were reported to the RSPB in 2015. Trapping hawks for falconry is still permitted, but requires a government license which are rarely issued. Falconry birds are usually bred in captivity.
MERL 52/279
close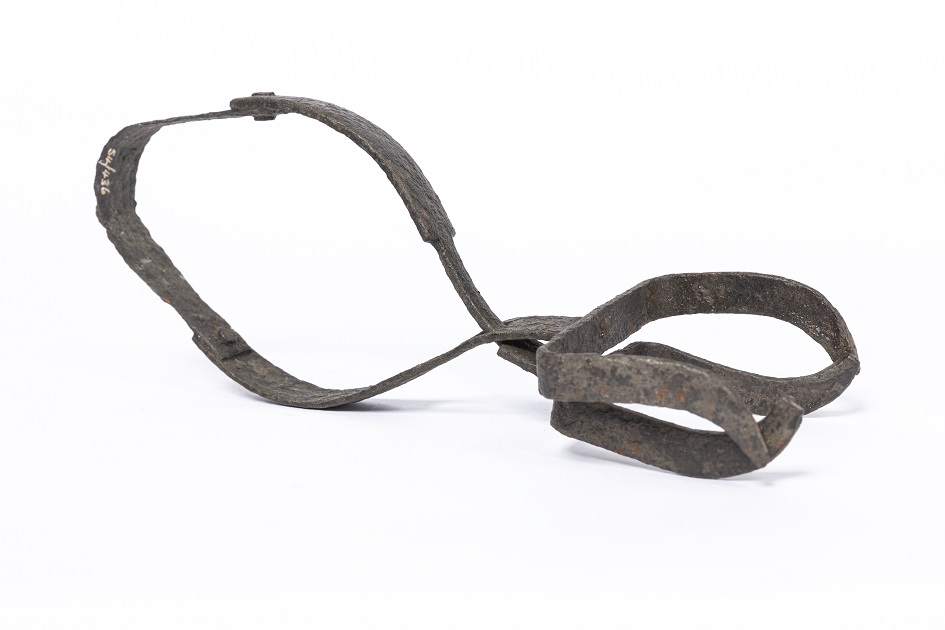 Mole trap
Made by a local blacksmith in the Holne area of Devon, this trap was used to capture moles by killing or dramatically harming them. More contemporary mole traps swiftly killed the captured animal; however, this may have been due to the rising value of mole skin in the early twentieth century rather than concerns of animal wellbeing.
Moles have been considered pests on the farm for thousands of years, with molehills destroying pasture, encouraging weed growth and damaging crops. Mole catchers would travel from farm to farm, and would traditionally hang dead moles on fences as proof of their work. The use of lethal traps was made illegal in 1996 and further controlled in 2006.
MERL 54/436
close