Museum on Show
The MERL opened in 1951, and toured country shows to gather objects for display. This gallery recreates the touring tent, showing off a selection of objects from the 1950s.
Start Exploring now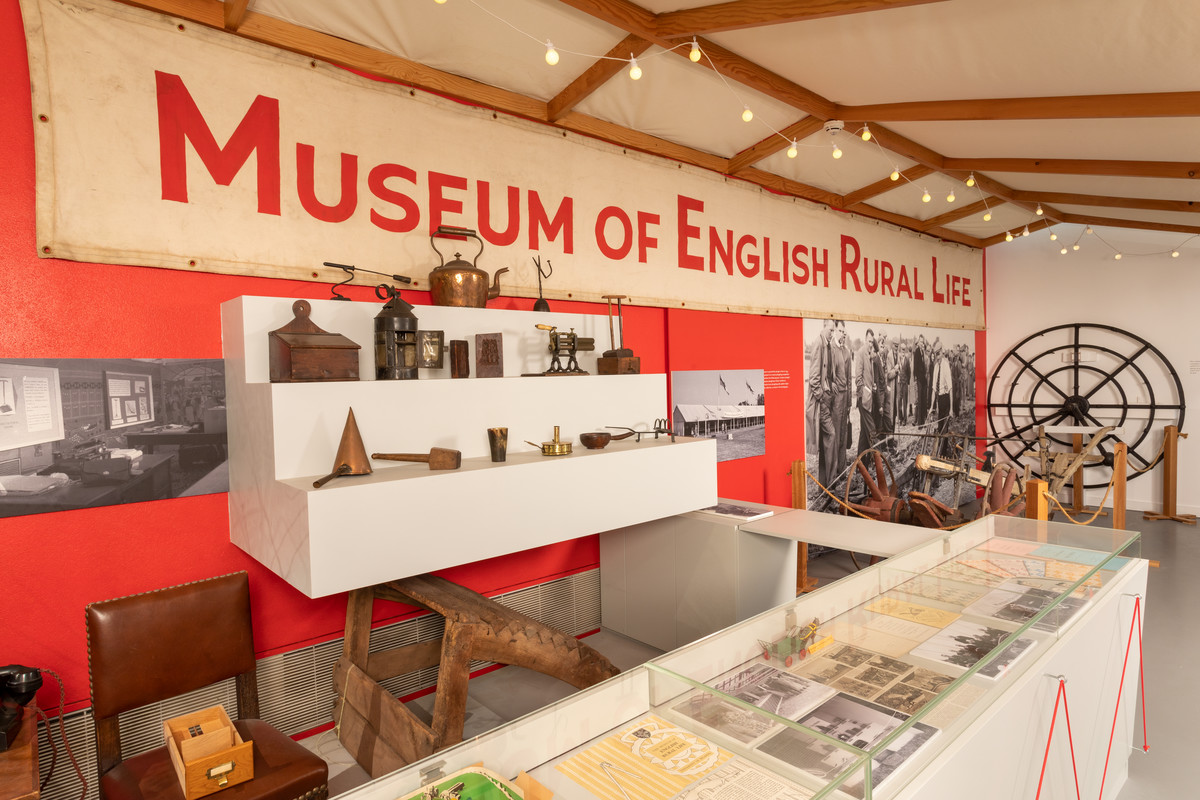 Tally Iron
This finishing or tally iron is for smoothing and crimping frills and cuffs. It consists of a barrel on a stand and two rods. Nothing is known about the origins of this iron. The iron was heated by inserting a metal poker-like rod, fresh from stove or hearth. Then frilled cuffs and collars could be curled round the cylinder, and other trimmings, like ribbons, were moved across it.
Ruffs and frilly collars and cuffs were popular fashion items from the Elizabethans to the Victorians and were a sign of wealth, as it required expensive fabrics and hard work to create an extravagant ruff or collar.
MERL 51/114/1
close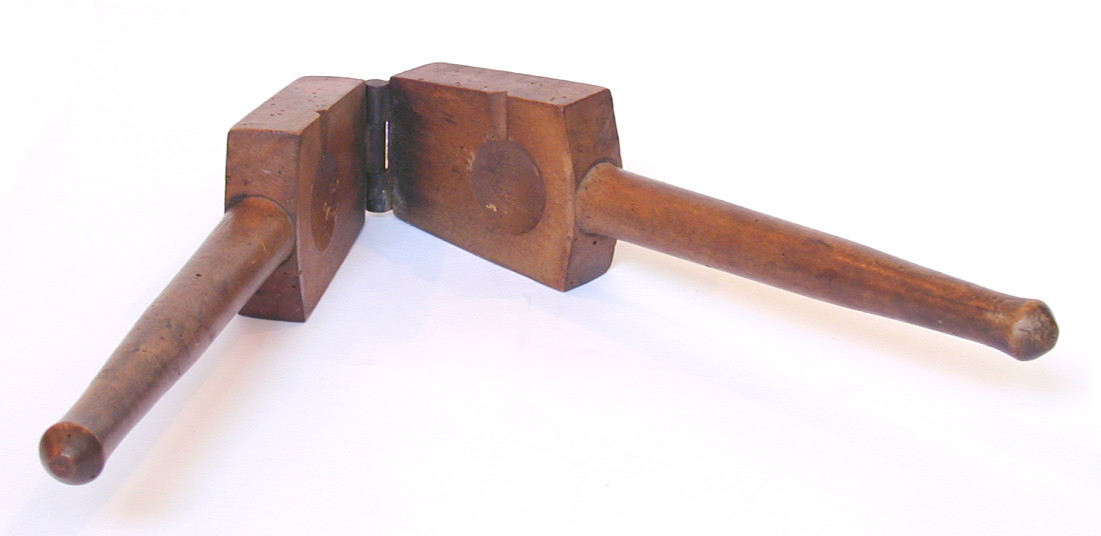 Lemon Squeezers
This pair of wooden lemon squeezers, made of birch, is of the nutcracker type, with a round hollow in each half to hold the lemon and a small channel to drain the juice away.
MERL 51/627
close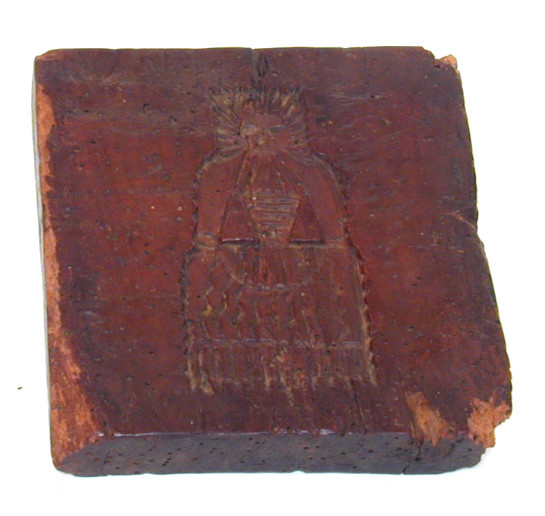 Gingerbread Mould
This wooden gingerbread mould, made of yew wood, is incised with a design incorporating a heart on one side and a figure on the other. It was given to Lavinia Smith by Mr John Denniss, whose family had been bakers in East Hendred for 200 years.
MERL 51/539
close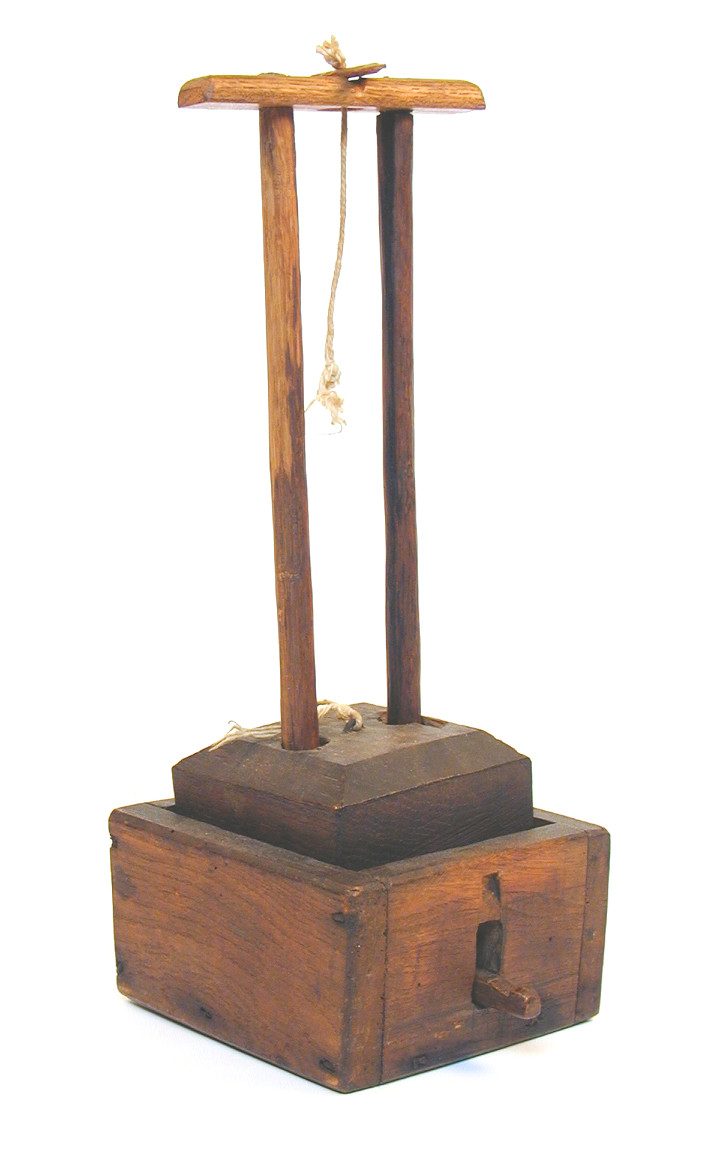 Deadfall Mouse Trap
This is a deadfall mouse trap, designed to kill mice and other vermin by crushing them with the fall of a heavy weight. It is a lever arm trap, rather than a string release type. Deadfall traps were in common use before the development of the spring jaw trap. Bait is placed inside the box and as the animal treads on it, the trip toggle is released and the block comes down with force.
MERL 51/606
close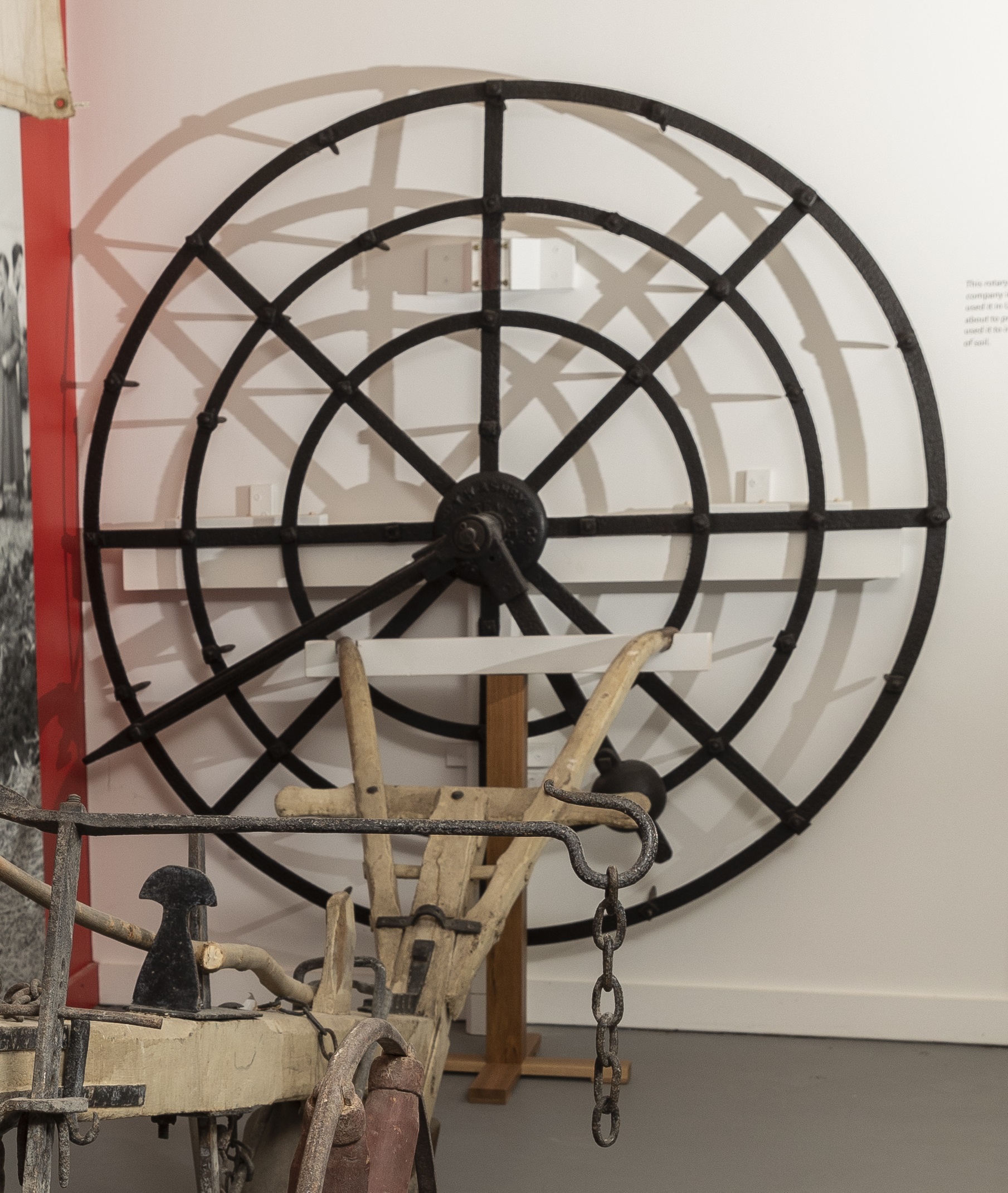 Harrow
This is a two horse rotary harrow made of steel. It is drawn from an axle in the centre at right angles to the draught, and has a bar with an adjustable weight which causes the harrow to move at different speeds anti-clockwise.
Harrows are used to break up the surface of the soil in preparation for sowing seed. It was used by the donor's grandfather, who died in 1870. The design for this harrow was patented by Smith and Ashby of Stamford in 1859, and it is inscribed 'T. W. Ashby, Stamford".
MERL 55/339
close