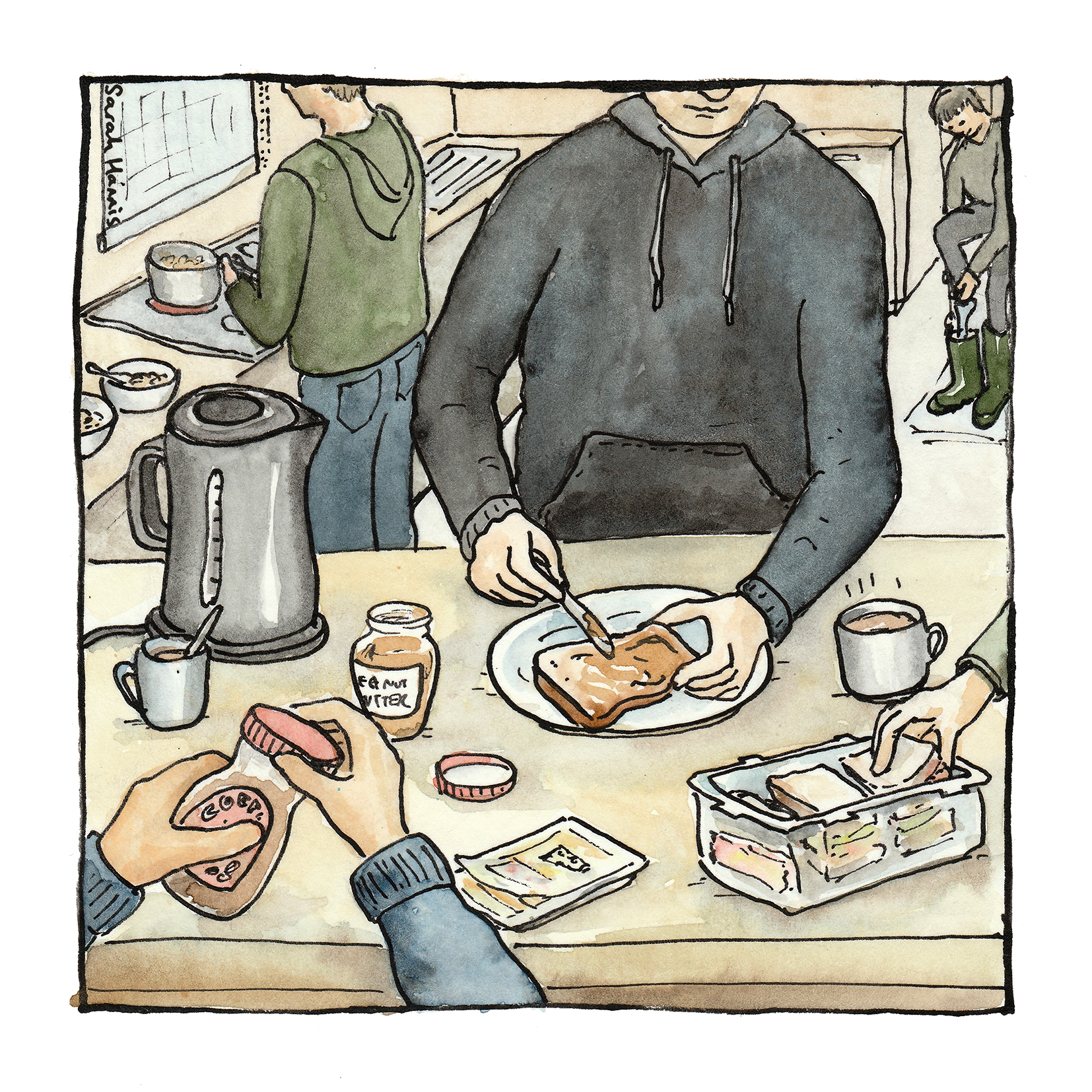 Getting ready
Here on the raspberry farm the workers often live together in static caravans. They get up early for this winter work and come home in the dark. This temporary way of living can make it hard to feel part of the local community.
Image © Sarah Hannis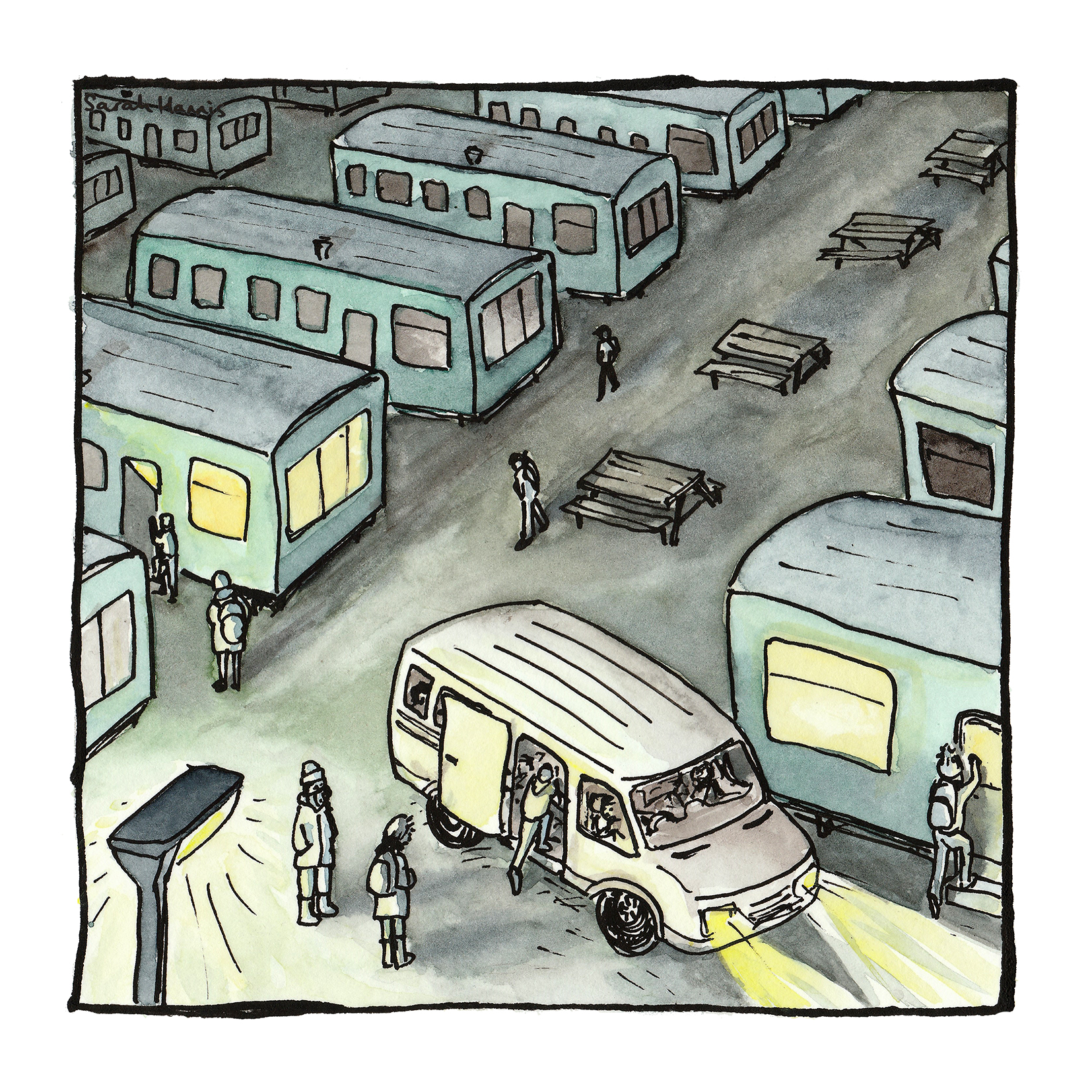 Taking the bus
If the accommodation is further away from the fields, the farm provides a bus for them to get to work. The rural locations are too remote to be served by public transport. This adds to the isolation of the work but can also drive a sense of community between workers.
Image © Sarah Hannis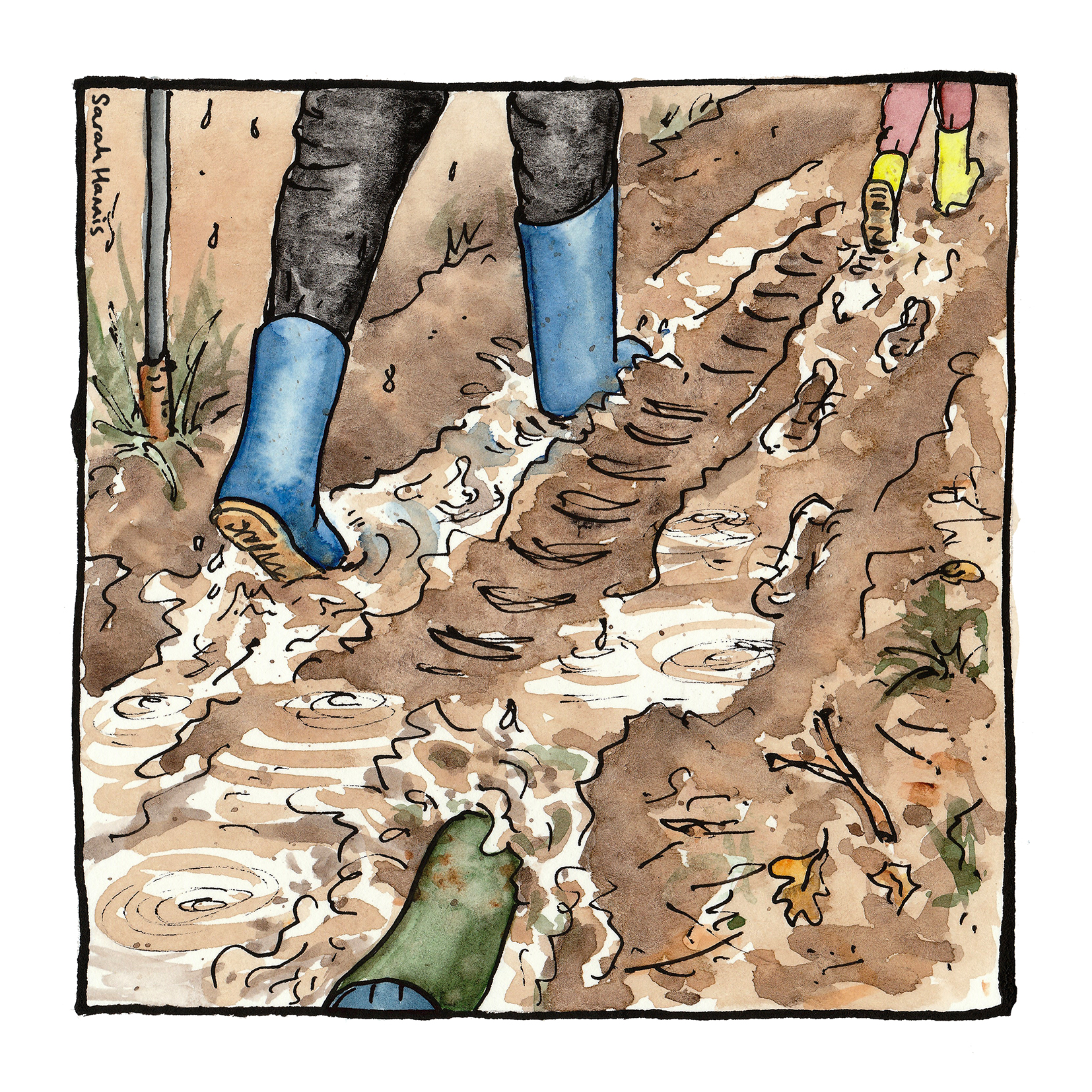 Walking to work
Winter weather makes the fields and tracks muddy so wellies and waterproof clothing are essential to stay dry. Seasoned workers know to bring extra layers. Protective equipment is important for health and safety and is expected to be provided by employers.
Image © Sarah Hannis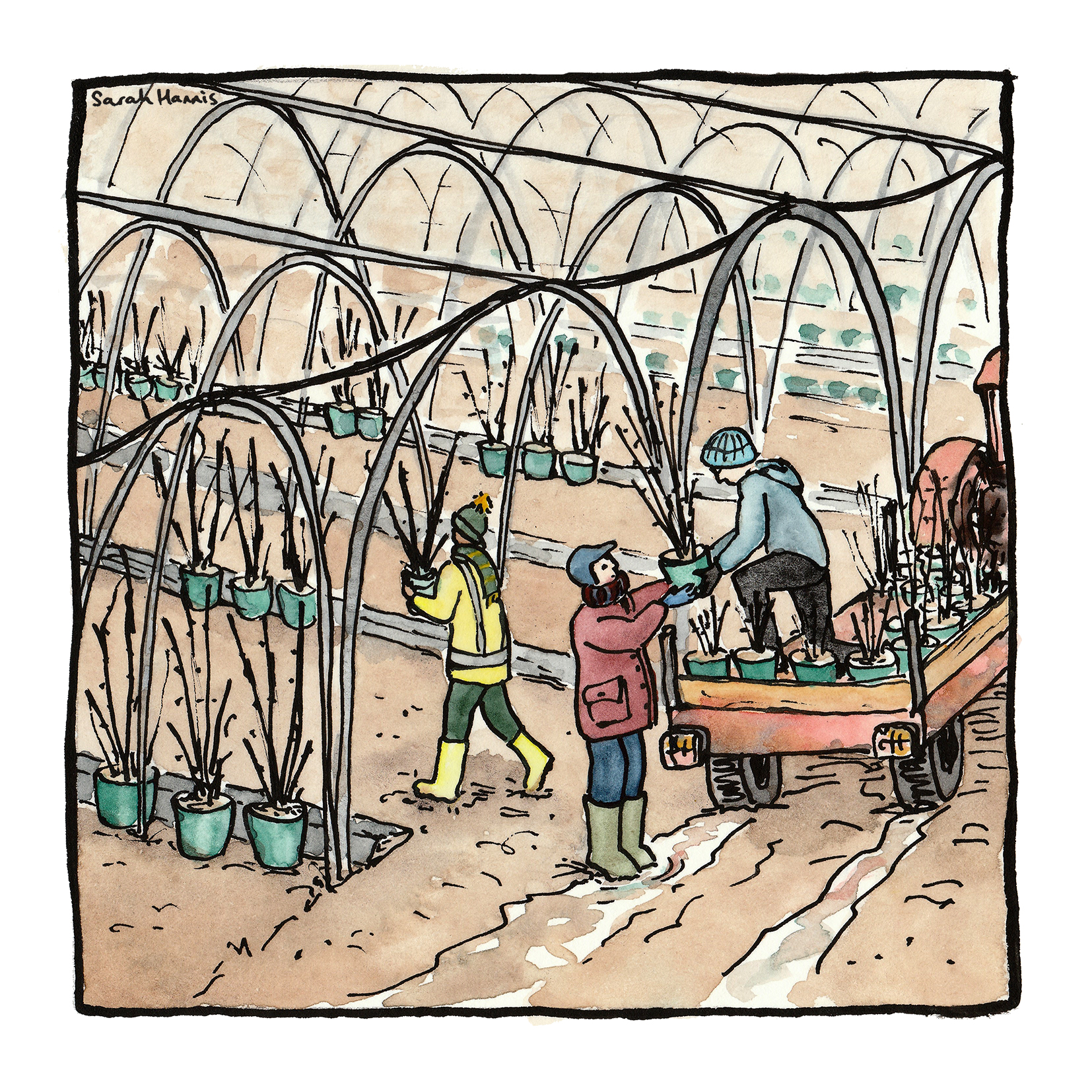 Unloading
Workers unload the raspberry canes ready for planting. Metal frameworks turn into greenhouses once everything is planted. Many workers return year on year and accumulate specialist knowledge through their experiences.
Image © Sarah Hannis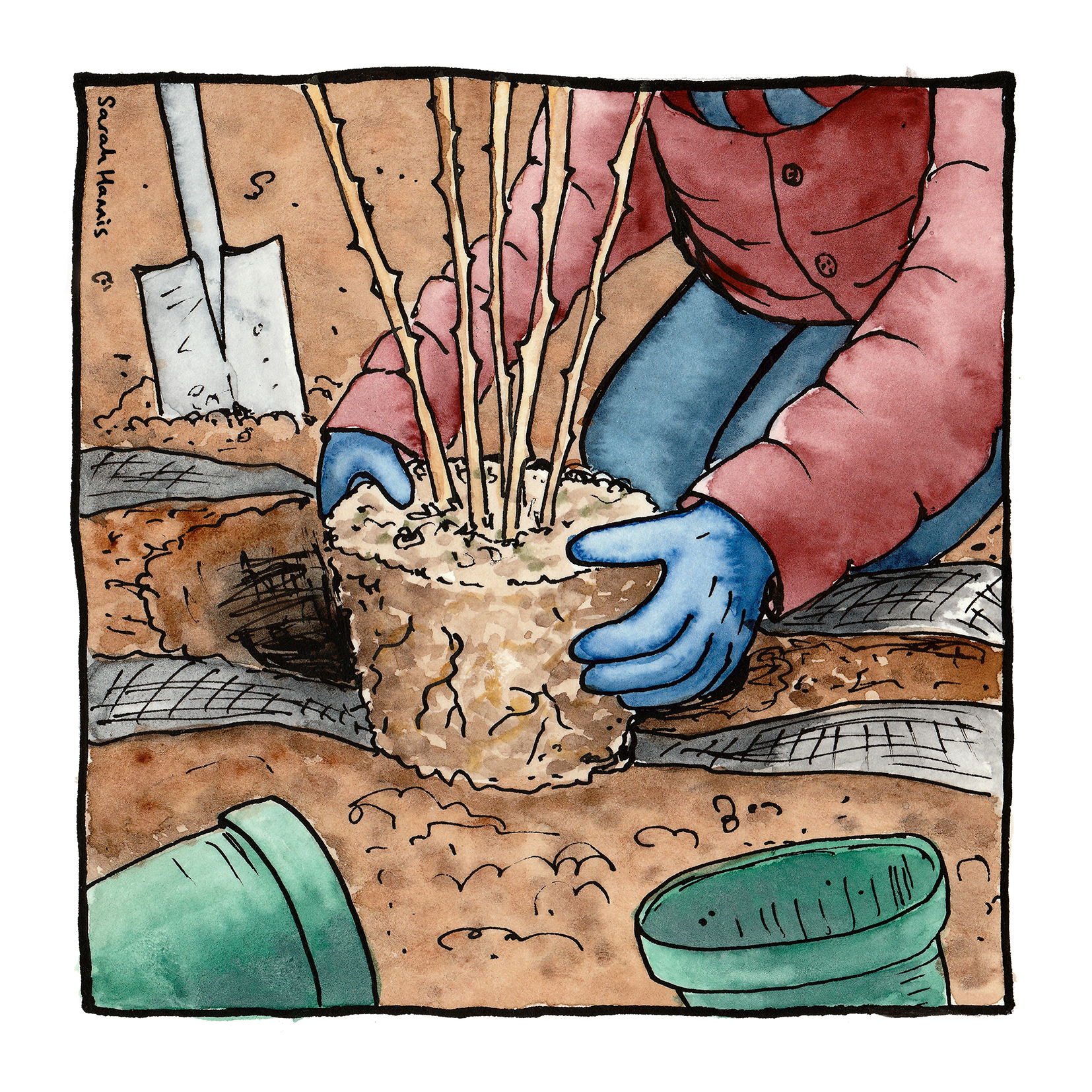 Planting
The work is often repetitive and physically demanding so it helps to be fit and healthy. Planting a row of raspberry canes involves crouching down on the cold, damp soil. Techniques are mainly learnt from each other or through repetition.
Image © Sarah Hannis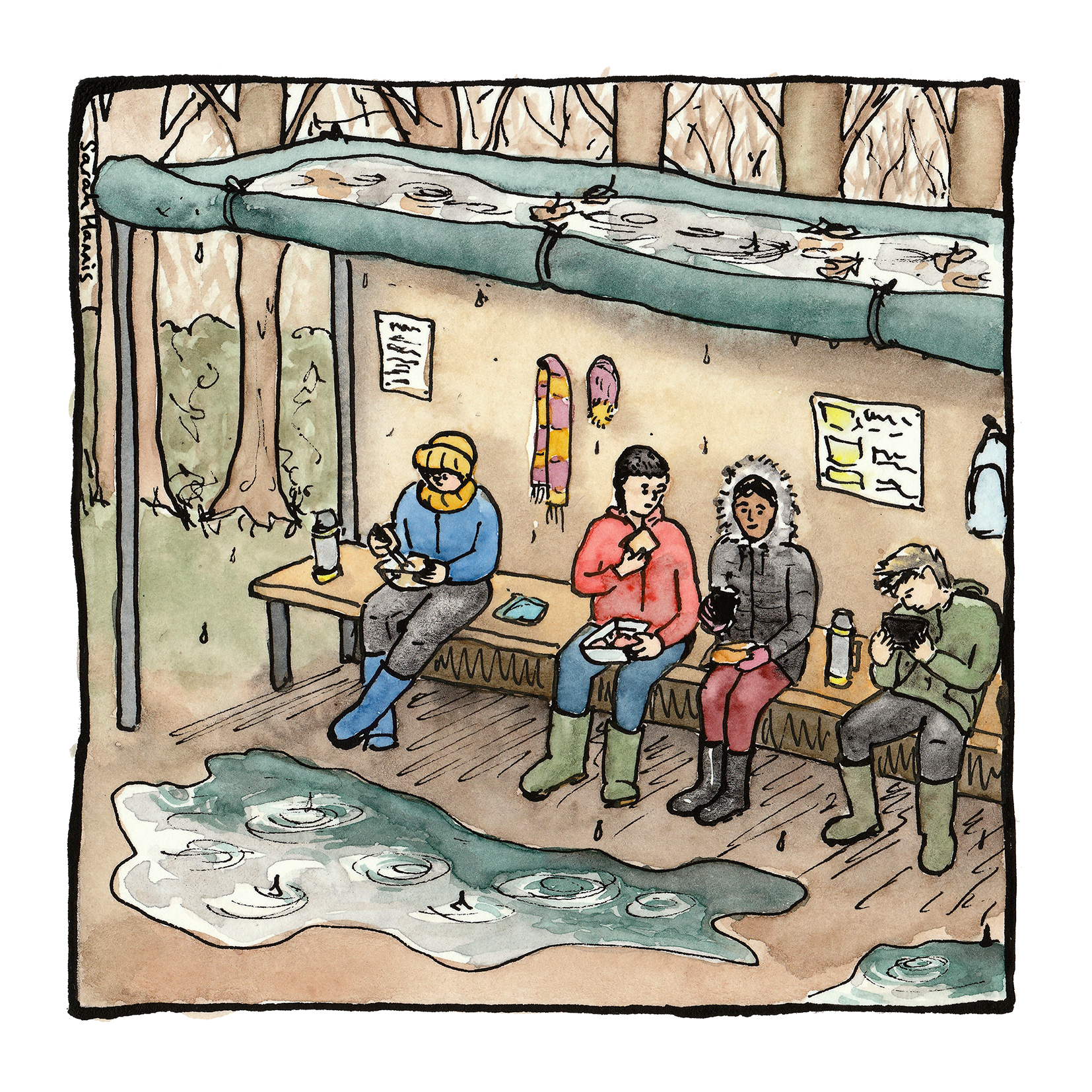 Having lunch
Basic shelter is provided from the winter weather, but there is nowhere to heat up lunch or to dry clothes. Some larger farms have canteens where workers can buy food. They pay for their own lunch but accommodation on farm is cheaper than renting in the local area.
Image © Sarah Hannis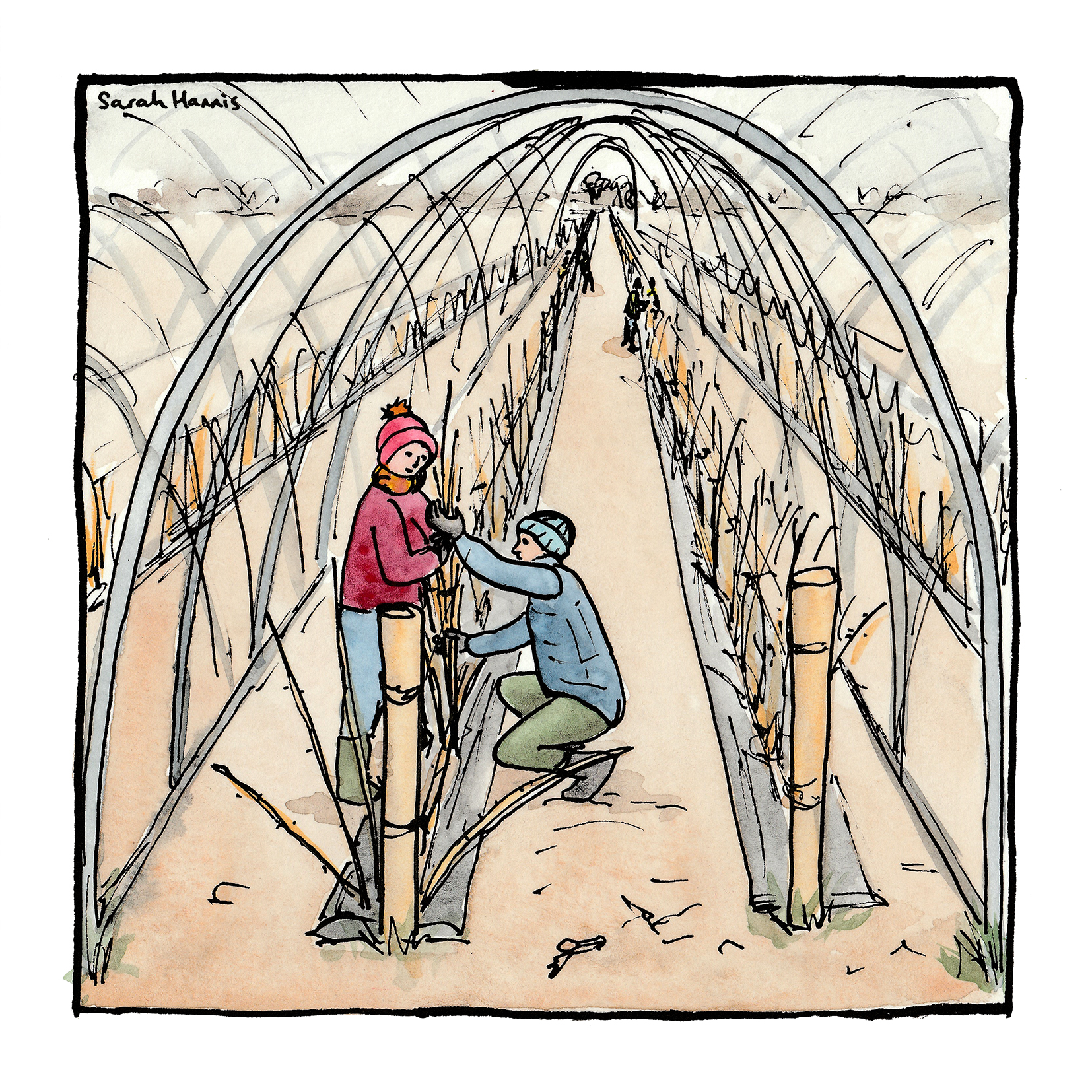 Caring
Planting might begin in autumn and run as late as spring to extend the availability of raspberries. The plants are cared for to maximise fruit yield later in the season. The work doesn't stop as the crop is nurtured such as by pruning by hand.
Image © Sarah Hannis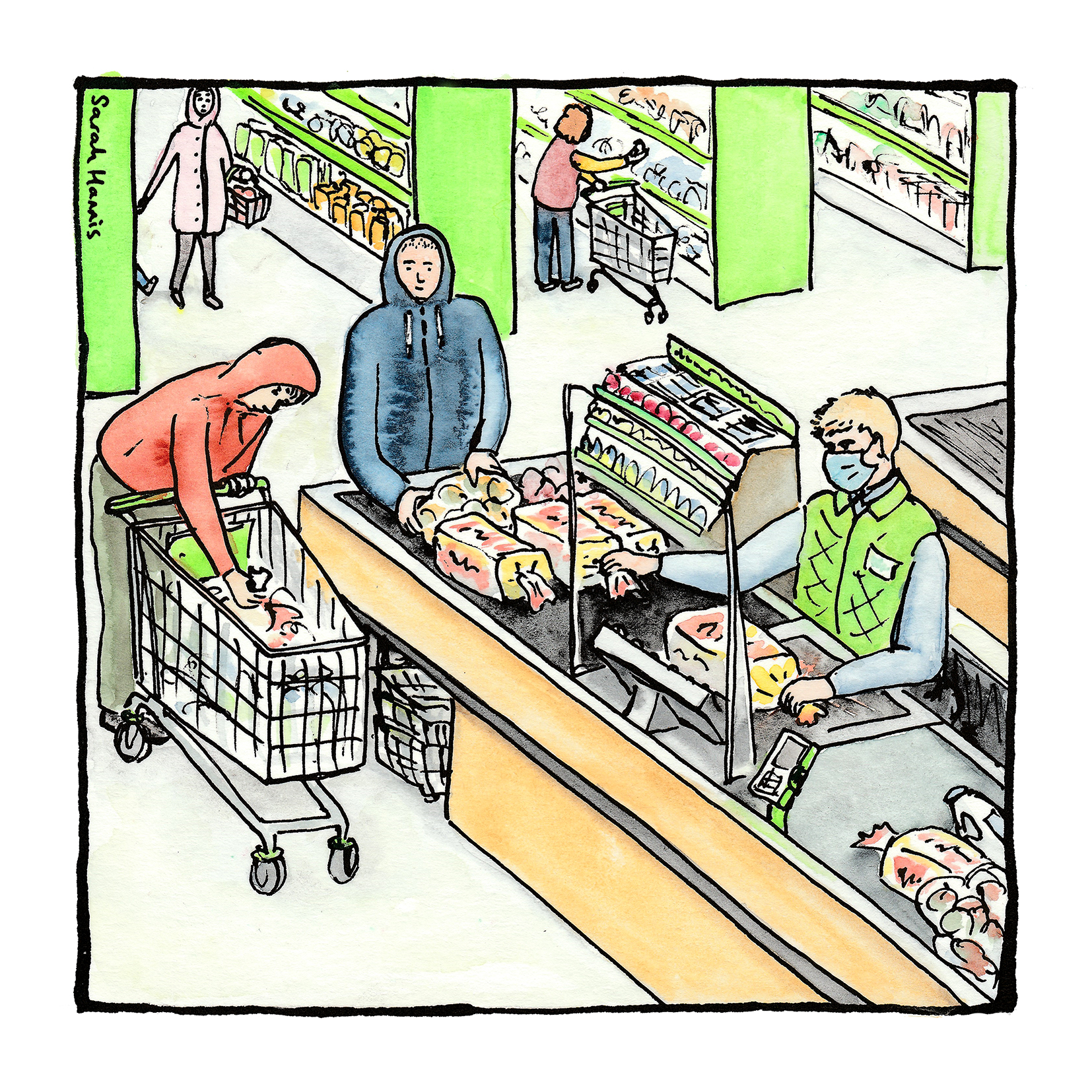 Buying supplies
Days off are spent stocking up on groceries. The rural locations usually require a bus trip provided by farmers to get to the shops. For many workers this may be the only time they come into contact with people in the wider community. Their earnings feed back into the local economy.
Image © Sarah Hannis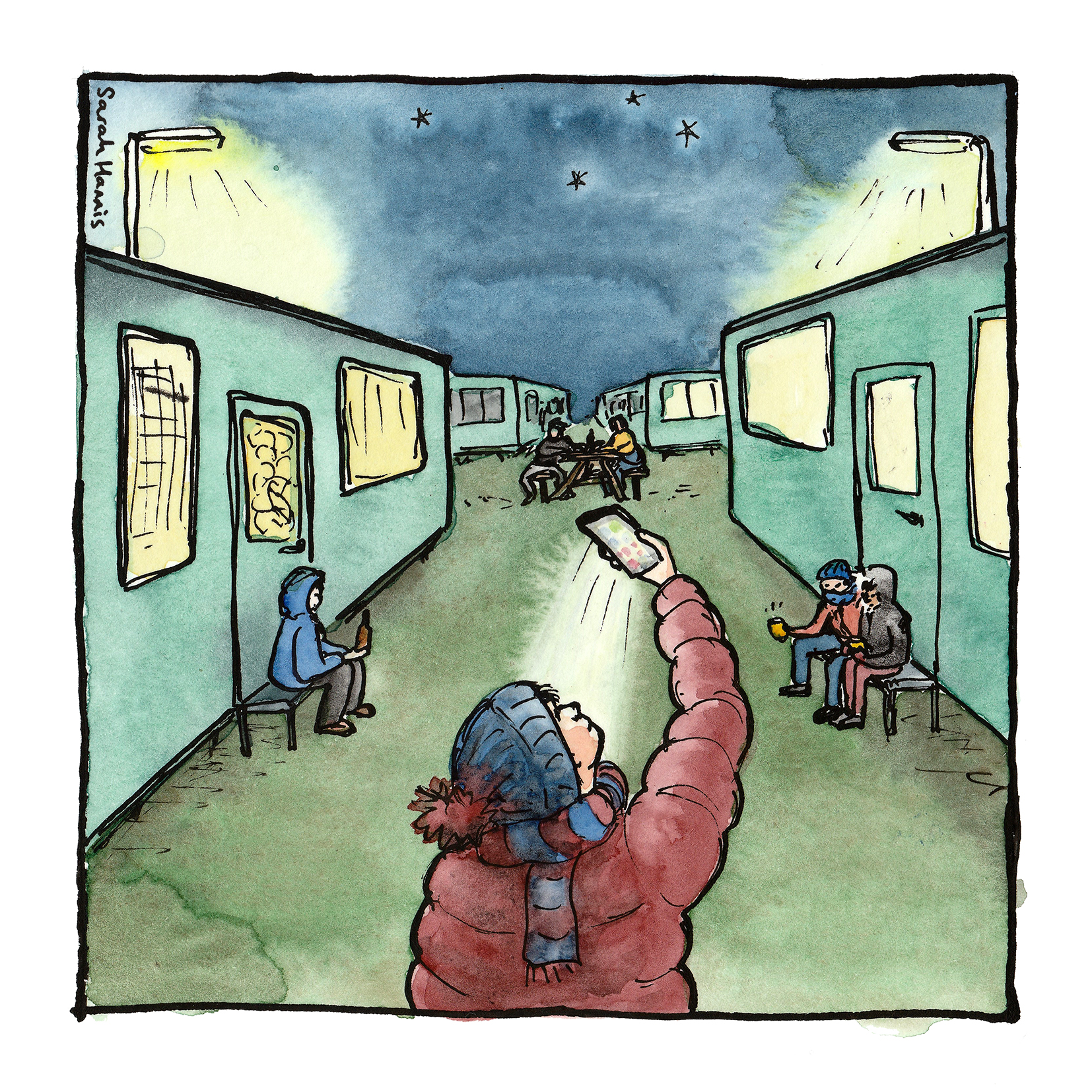 Searching for signal
Some farms have games rooms but in these remote locations in winter, finding evening entertainment to unwind can be challenging. Staying in touch with family and friends is important for migrant workers whilst living away from home. Connectivity may be hampered by poor network coverage and rural broadband.
Image © Sarah Hannis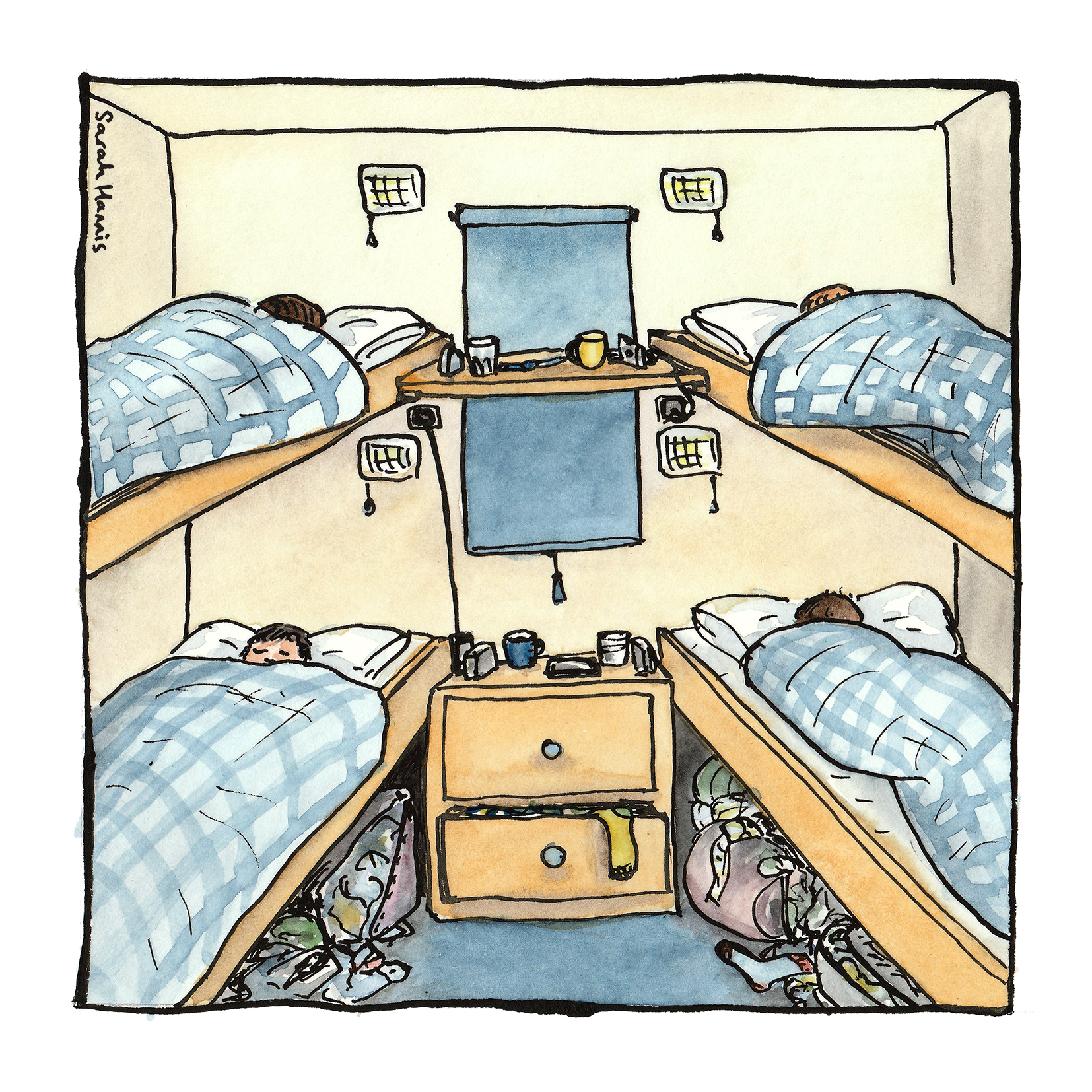 Resting
The caravans do not have much storage space for belongings and communal living can be cramped with a lack of privacy. Returning workers may get their preferences for who they share with considered as friendships are formed on farm. After a night's sleep, the hard work starts again.
Image © Sarah Hannis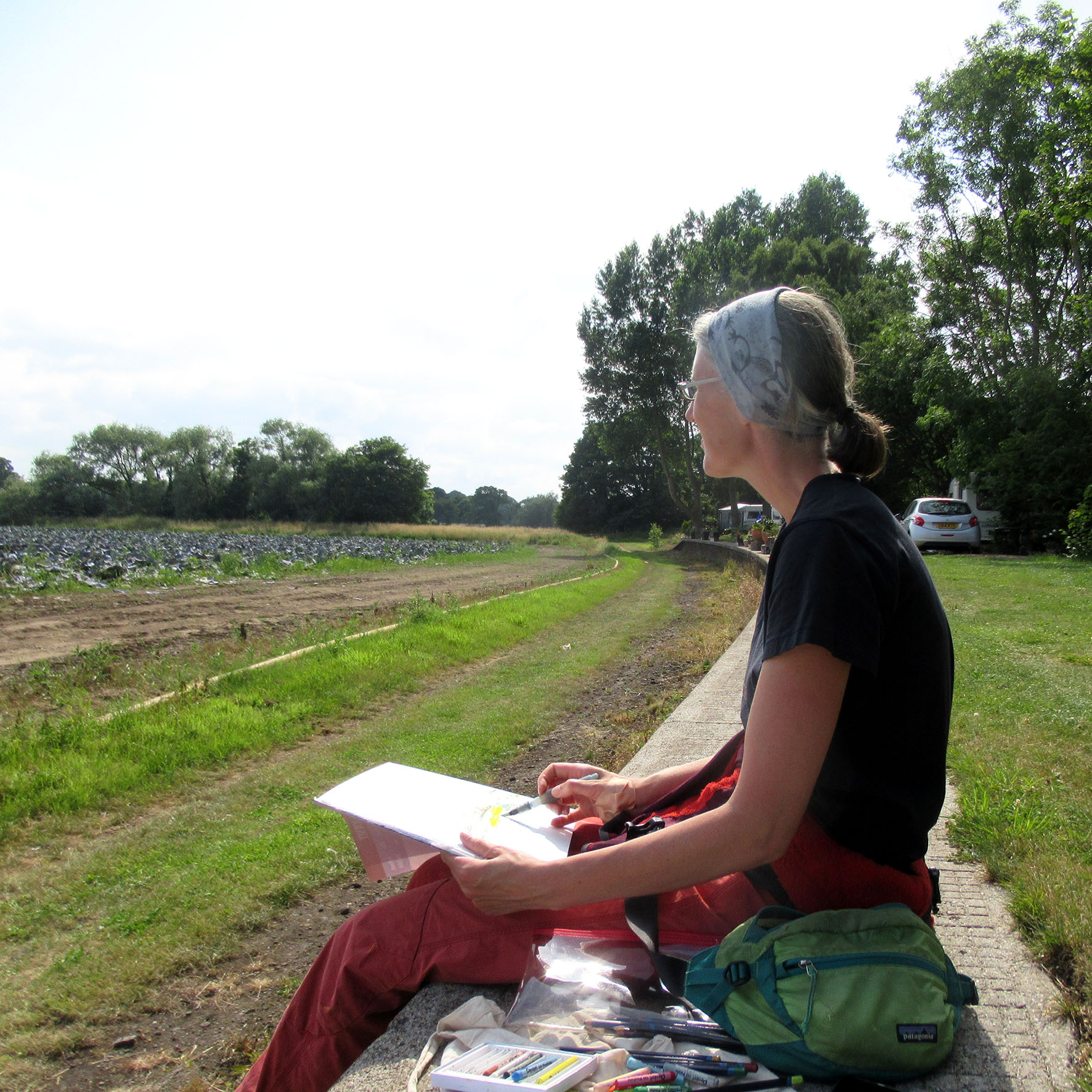 Meet the Artist
Sarah Hannis is an illustrator who sketches what she sees around her almost everyday. Her sketchbooks are filled with ink and watercolour drawings of scenery, birds, plants, insects, and people. Together they evoke a sense of time and place.
In this collection, Sarah hopes the feeling of being in someone else's shoes comes across to provide a small window into the lives of migrants working in the UK.
Image courtesy of Sarah Hannis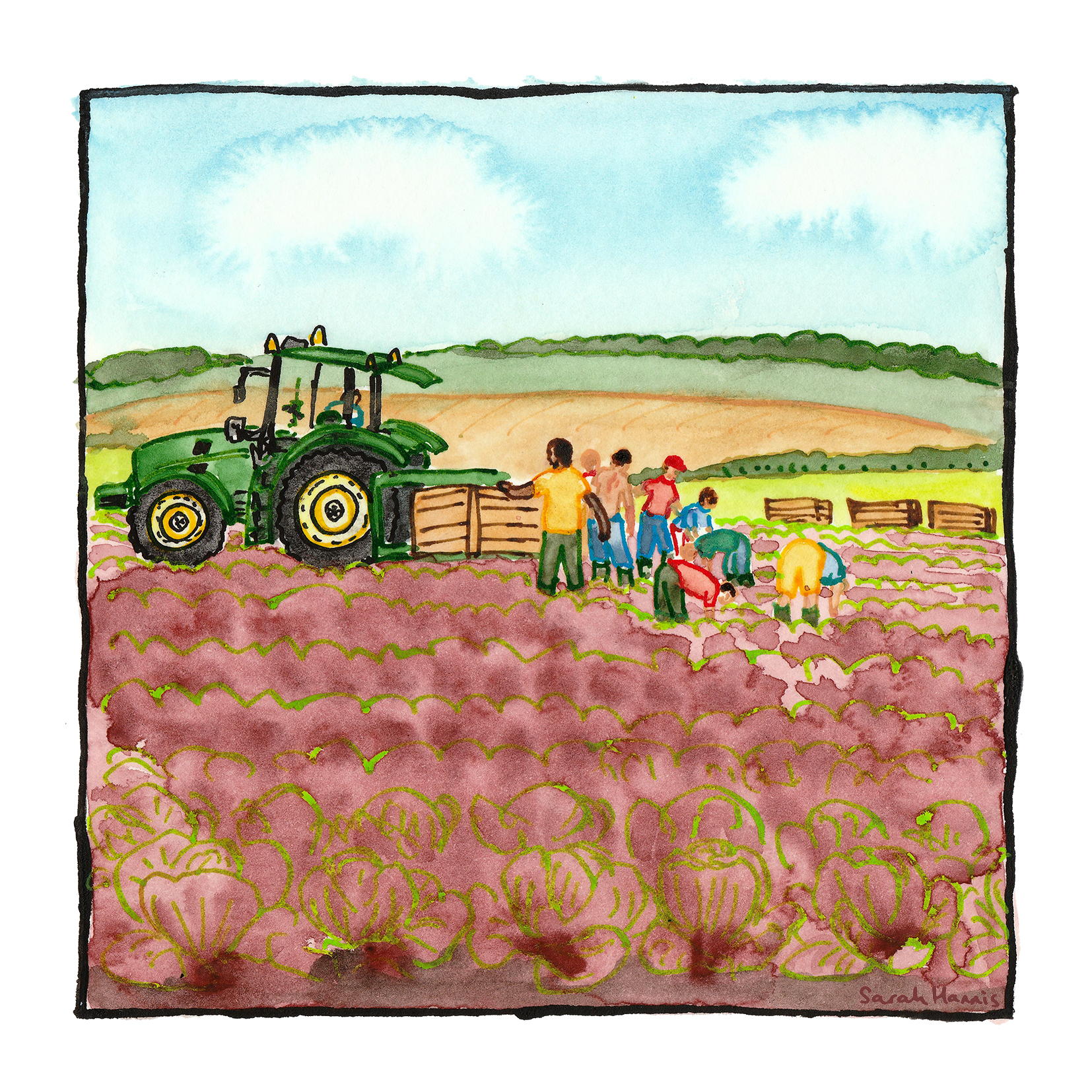 Feeding the Nation Research
Image © Sarah Hannis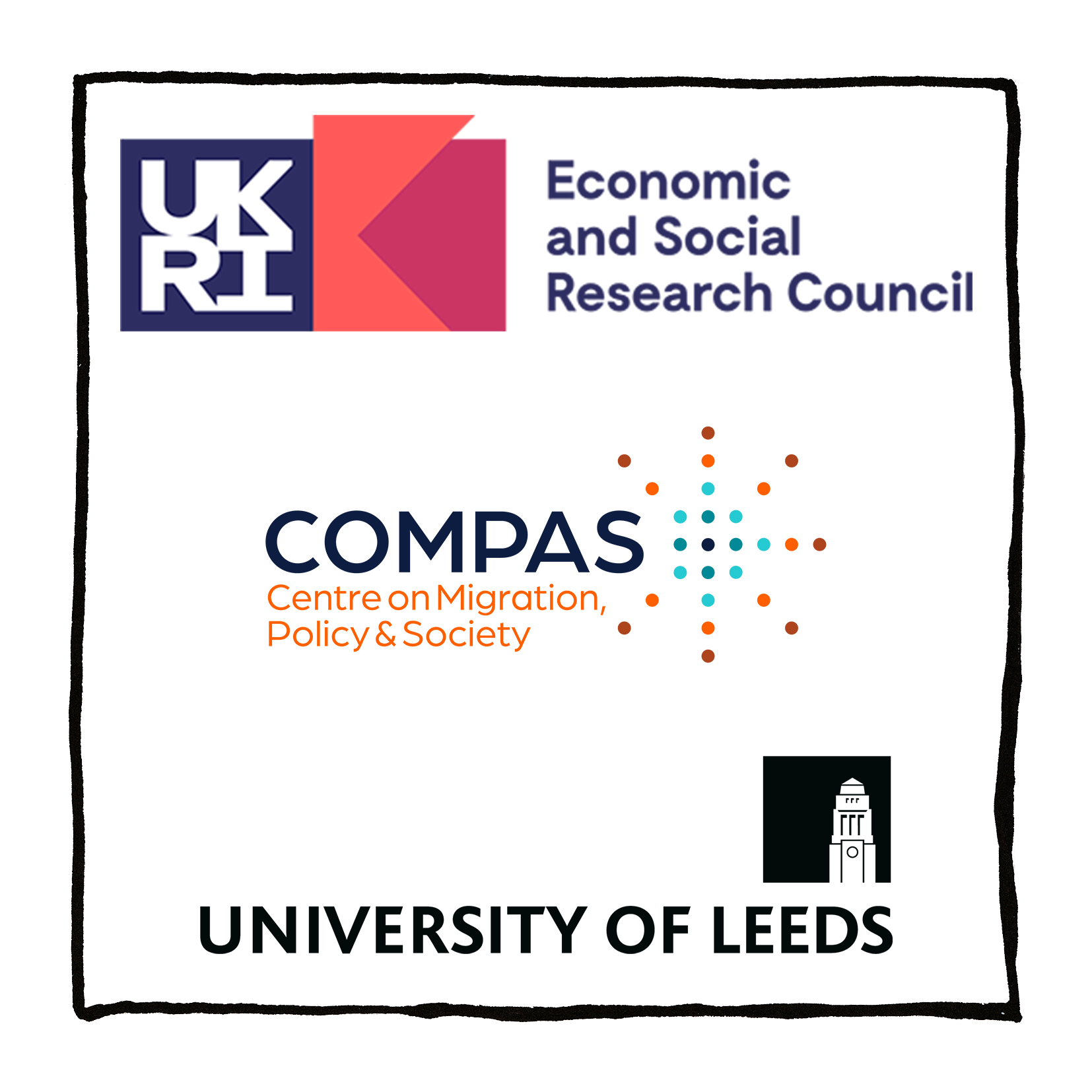 Explore the Exhibition