Makers at Work – Basketry and Bodging
Tap the yellow hotspots to see more information on the selected object.
Start Exploring now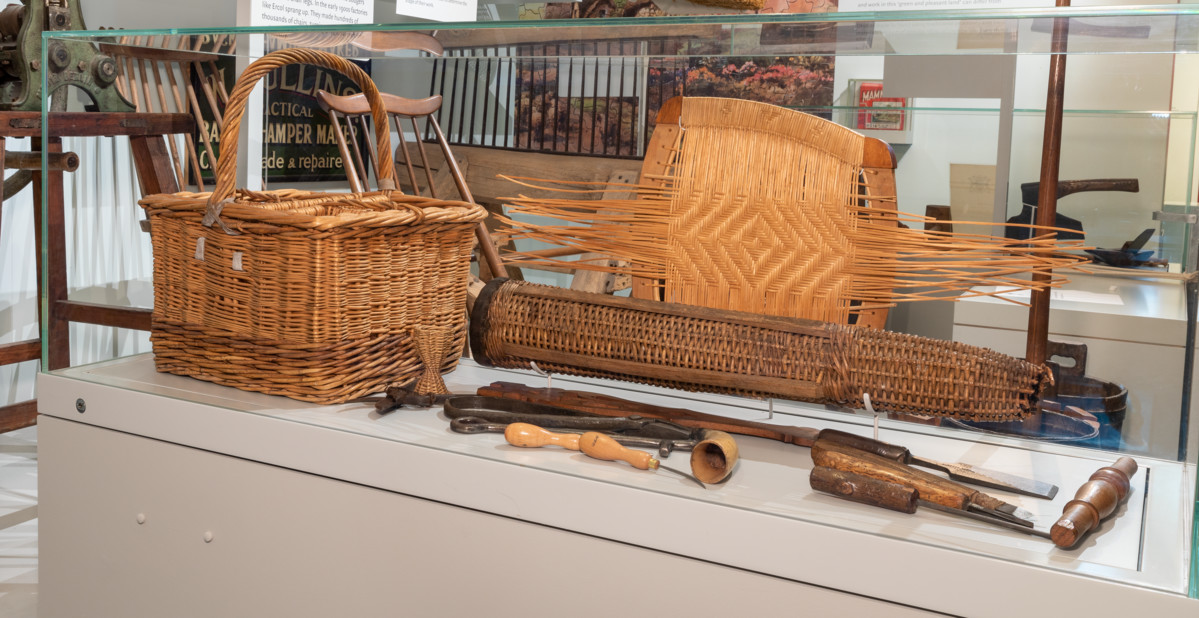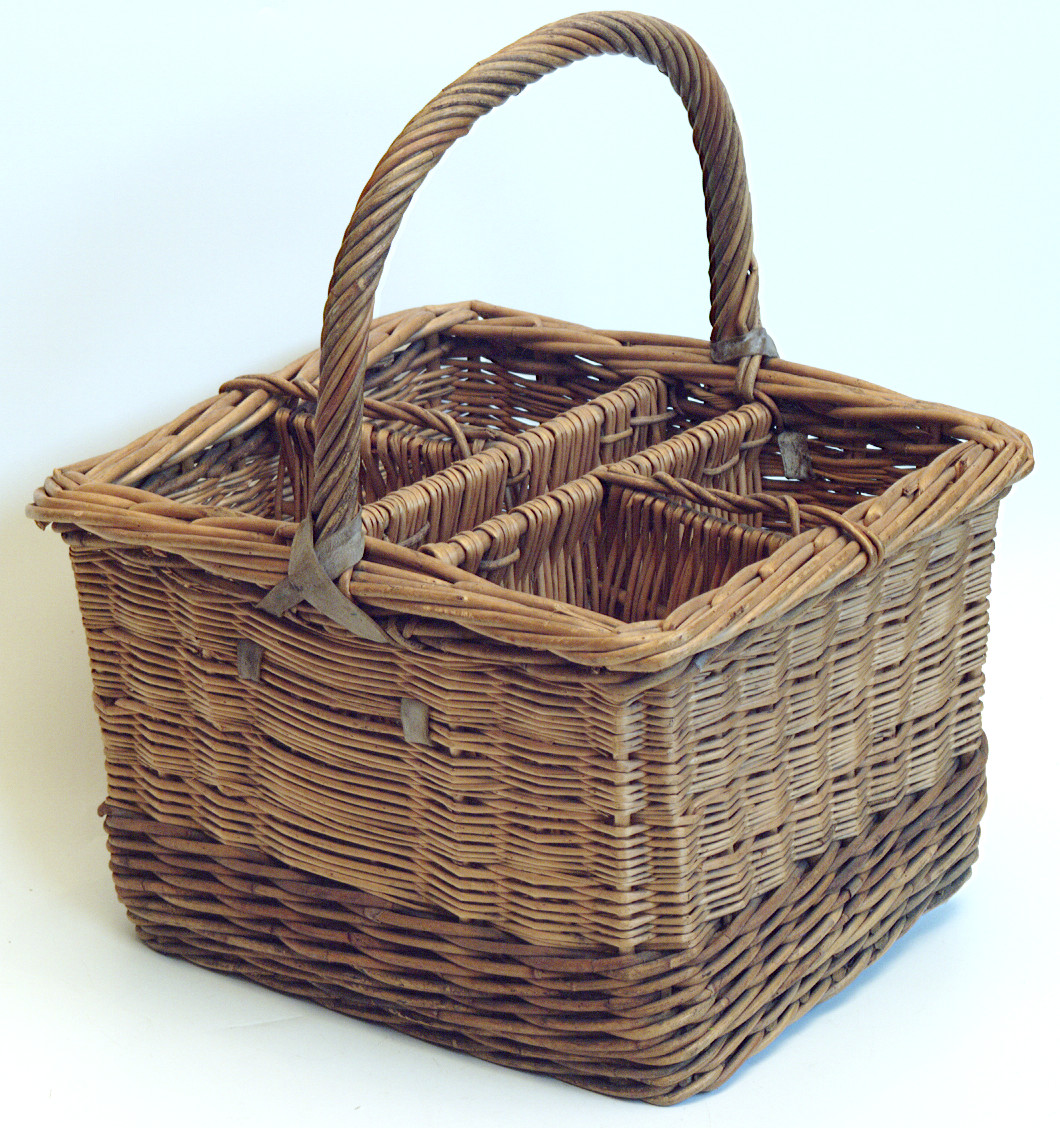 Hospital Basket
This hospital basket, also known as a 'ward basket' and a '4"-hole Winchester with a slot', was made at the Royal London School for the Blind. The basket is divided by partitions into four square sections, into which bottles would be put, and a slot, into which a chart would be put. This type of basket was in use until the 1960s. The Royal London School for the Blind produced and supplied baskets of this type by order.
MERL 64/67
close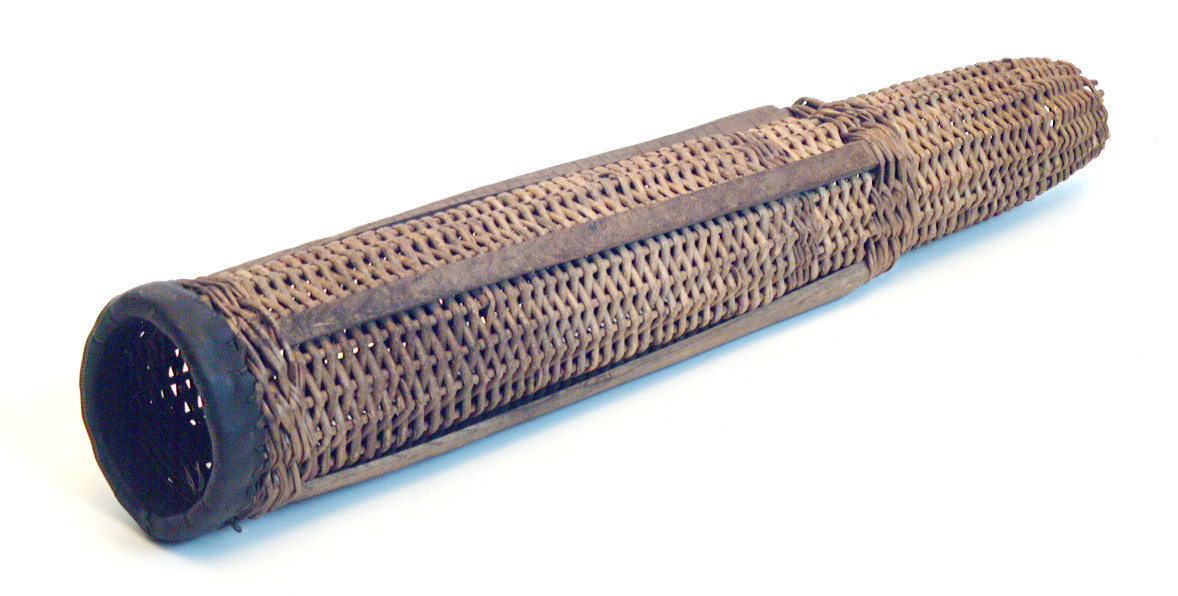 Artillery Shell Basket
This is a shell basket, used for protecting artillery shells during the First World War. It was found by the donor in a field near Wokingham, Berkshire. It was initially identified by the museum as an umbrella basket – a basket designed to be strapped to a horse-drawn trap or carriage, or to a pram, to carry umbrella!
MERL 90/43
close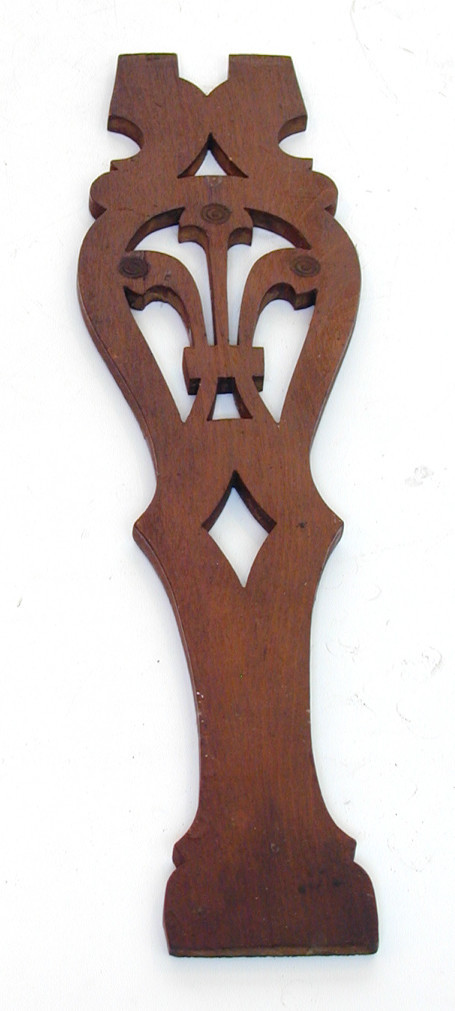 Chair Slat
This is a banister slat (the piece fitted in the centre of a chair back) for a Windsor chair and is made of beech. It is for a wheel back chair, so called from the wheel pattern in the centre, but has rare design incorporating fleur-de-lys supposedly in honour of the Prince of Wales (later George IV).
Wheel back chairs are the most common type of Windsor chair and date from the end of the eighteenth century. This example was probably made by a Chiltern bodger in the beech woods near High Wycombe
MERL 51/77
close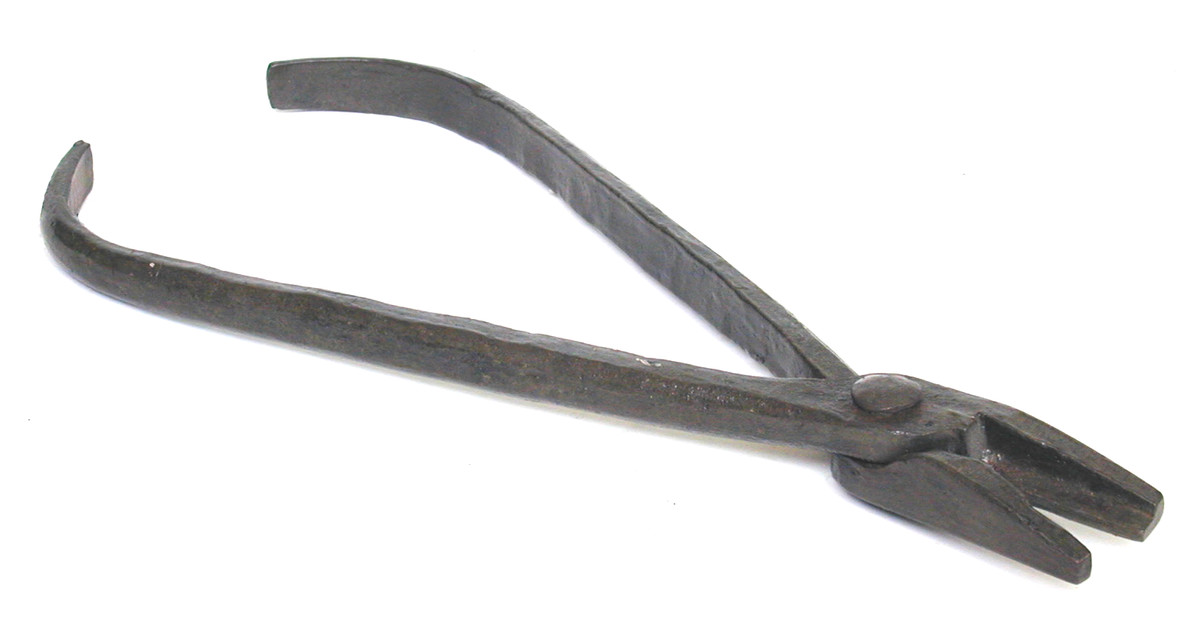 Cane Squeezers
These squeezers were used by Emily Mullins, a Reading basket maker, for squeezing thick cane so that it does not break when bent, especially in hamper-making. They are essentially a large pair of iron pliers with flat jaws.
Miss Emily E. Mullins (1906–1967) was a basket maker in Reading. Her family were basket makers for at least five generations. Her father, William Mullins, had no sons and Emily chose to become a basket maker and carry on the tradition. She ran a basket-making business in Bath c. 1926–1939 and moved to London in 1940 where she made baskets for the war effort. Later, she moved to Reading where she took over her father's job upon his death at Cook's Dairy and Farm Equipment Ltd.
MERL 63/207
close

Bodkin
A bodkin is a tool used by basket makers for a variety of jobs, from opening out the weave to insert a rod or handle, to putting stakes in at the bottom, and therefore come in a many different sizes according to the work. This is a shell bodkin made by Dryad and Co. in 1967. It was used in chair caning or skeinwork to open up the weaving on a difficult edge to insert the cane.
MERL 68/18
close

Grease Horn
This grease horn was used by Emily Mullins, a Reading basketmaker, to grease the bodkin, a pointed basketry tool for making holes. It consists of a curved cow's horn filled with a mixture of tallow and sack shreddings – this would need re-filling about once a year. the user sat on the end with the open mouth ready to their right hand.
63/208
close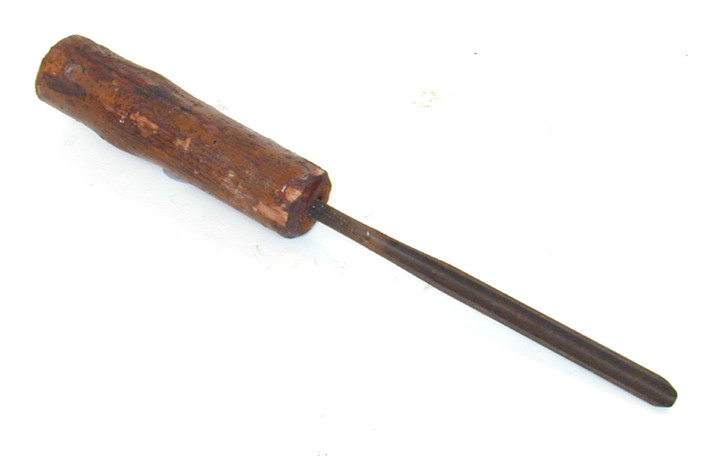 Lathe tool
A gouge has a concave blade and is used with a lathe to make grooves and holes when turning wood. This gouge was used for scooping out cups, waists and circles of chair legs, and is known as a long, strong, turning gouge. It belonged to the uncle or father of Samuel Rockall, who came from a family of Chilterns chair bodgers in Turville Heath, Buckinghamshire.
MERL 51/201
close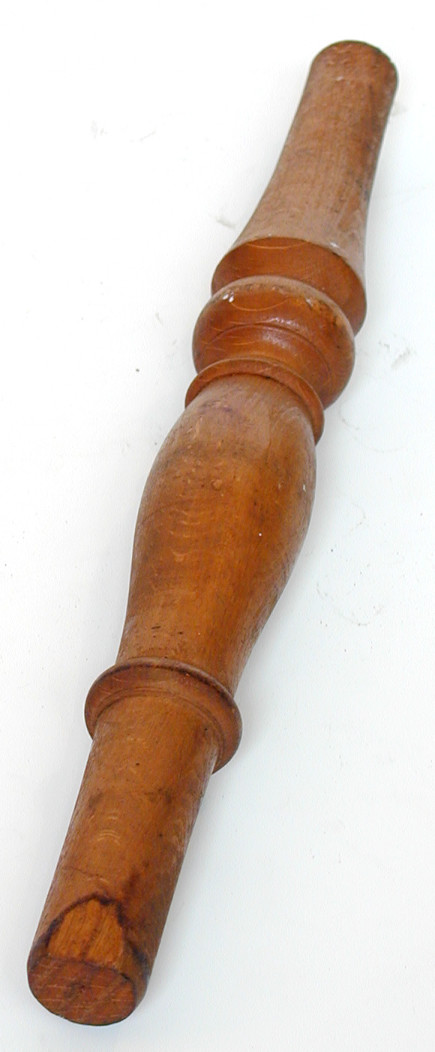 Chair Leg
This is a leg for a wheel back chair, the most common type of Windsor chair, and is made of beech. It was made by Samuel Rockall, a bodger in the Chiltern beech woods. Rather than using a pole lathe, he used a treadle lathe with a fly-wheel to turn the legs. The legs he made were usually sold to a chair maker in High Wycombe.
MERL 51/69
close