Hearth and Home Case
Tap the yellow hotspots to see more information on the selected object.
Start Exploring now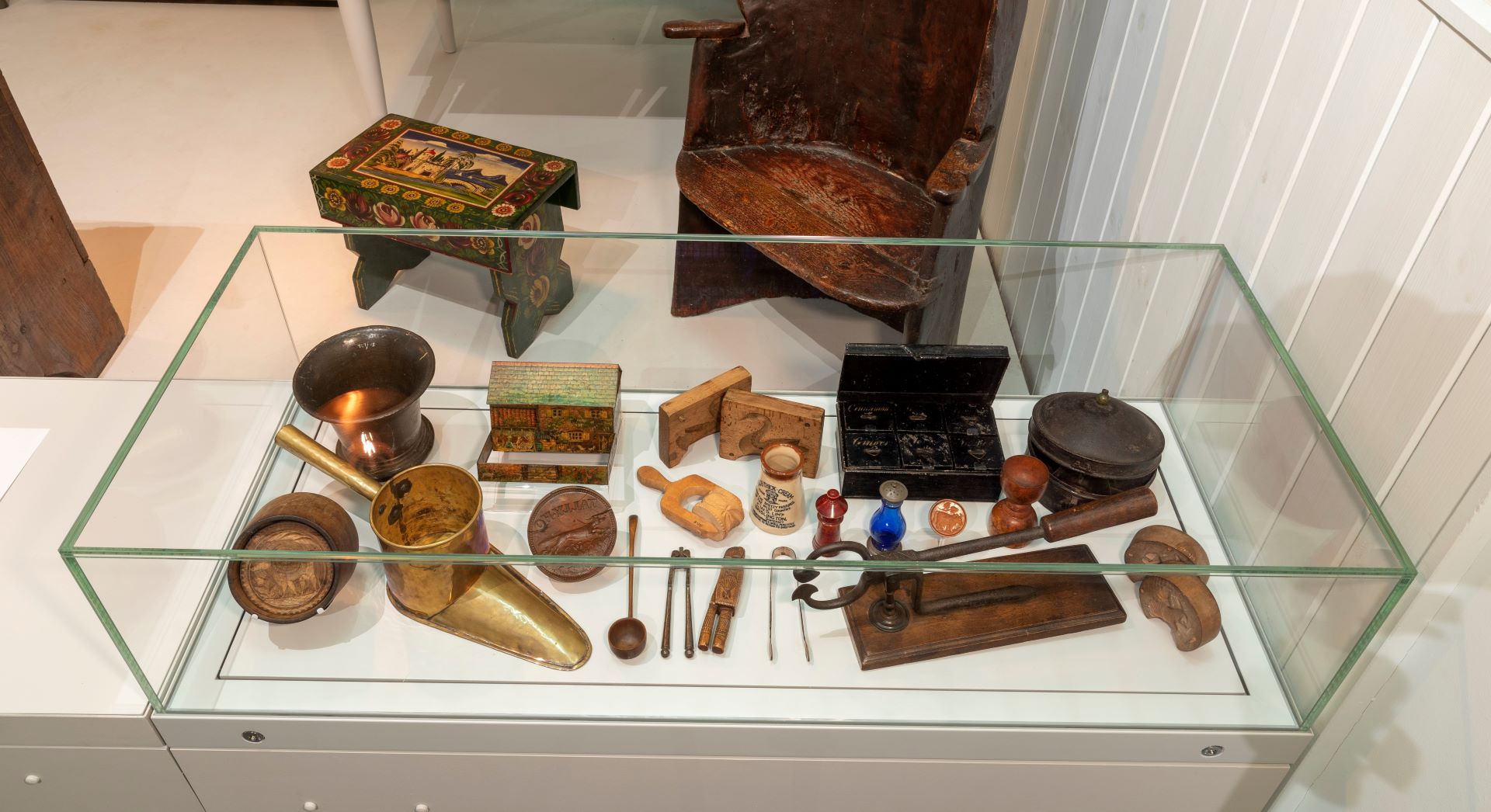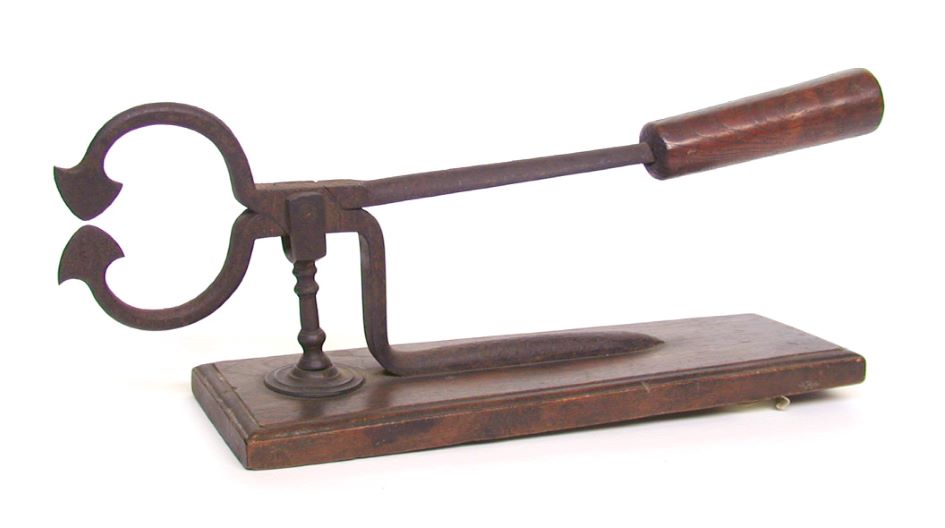 Sugar cutters
Although rarely seen in households in the modern day, a pair of sugar cutters was an important tool for families before the introduction of the sugar cube in the 19th century. Before this time, sugar was sold only in large cones known as sugarloafs. These cutters were used to cut off small, manageable pieces.
Demand for sugar was arguably the most significant driver of the transatlantic slave trade, with over 46,000 slave owners in Britain in 1833. The dreadful conditions on sugar plantations were important factors in the abolition campaign, as many appalled consumers began buying East Indian 'free-grown' sugar instead.
MERL 51/543
close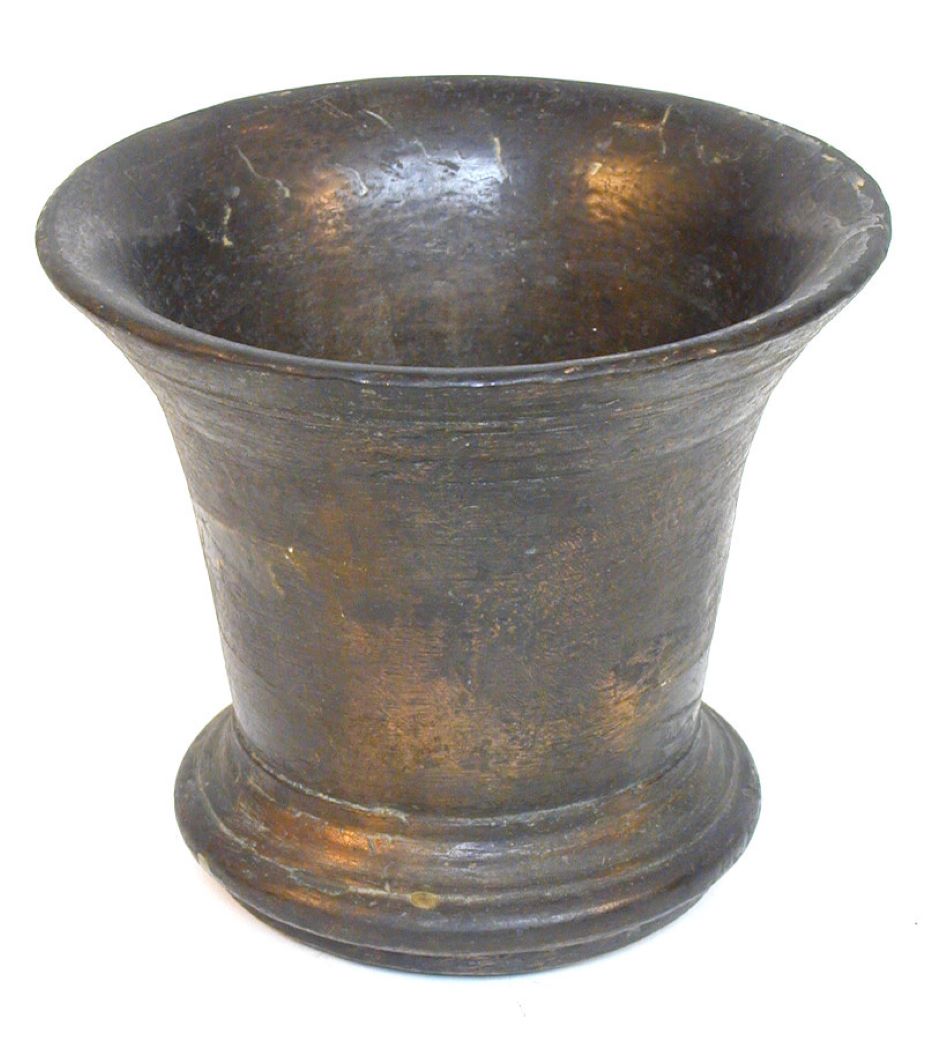 Mortar
As well as being used to grind spices and nuts along with a pestle, this bronze mortar would have been utilised as a mixing bowl. It was used in Nottinghamshire from 1860 to 1915, and then in Newbury until 1951.
The humble pestle and mortar is one of humanity's oldest and most common tools. A description of pestles and mortars features in the oldest piece of medical writing on record, included within the Ebers papyrus of Ancient Egypt and dating to 1550BC. It is likely that the tool was used for thousands of years before this for food preparation.
MERL 51/434
close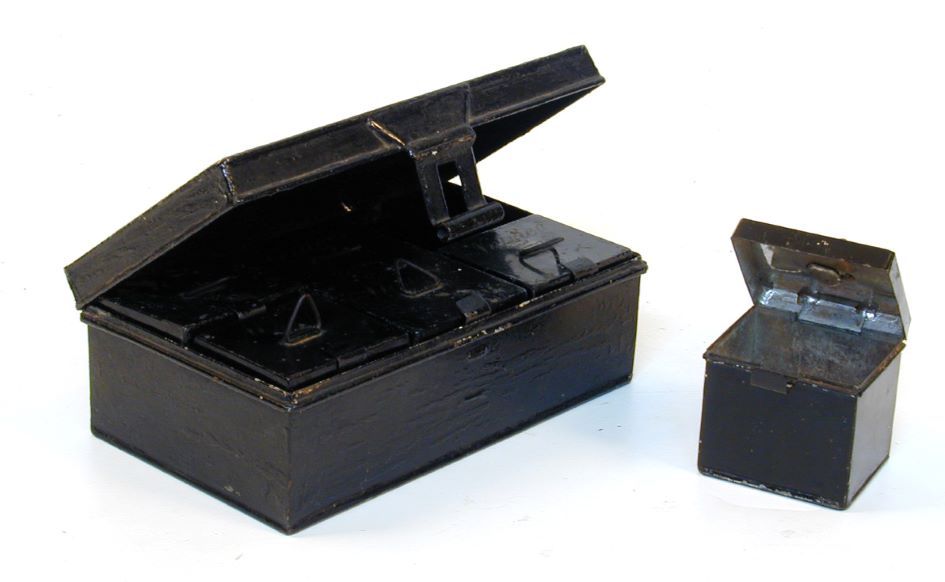 Spice box
This spice box would have held spices to keep them fresh. Labelling inside the box indicates it carried cinnamon, mace, allspice, nutmeg, ginger and cloves. In the medieval period, spices were extremely expensive and a sign of status, with a pound of ginger costing roughly the same as a sheep. However, with British colonial influence growing in the 19th century, they became more affordable for British households.
Many spice plantations made use of slave labour. Some overseers, such as Murdoch Brown of the Anjarakandy Cinnamon Estate in India, kidnapped local women and children and forced them to work. For more information, see this online exhibition on the ways in which our holdings reflect colonial India.
MERL 53/184
close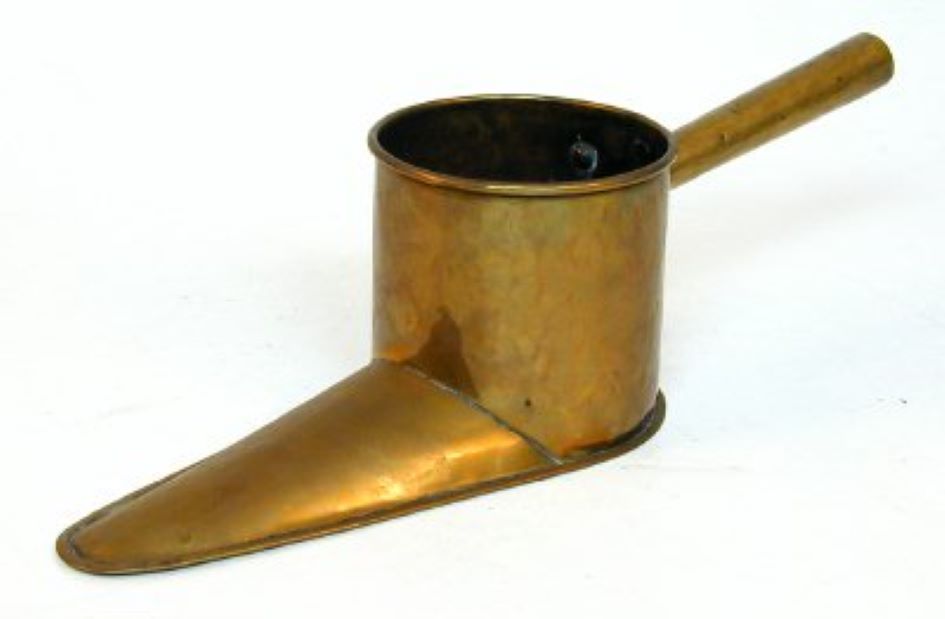 Drink muller
Dating to the late 18th or early 19th century, this brass 'muller' would have been used to warm drinks over a hearth. For obvious reasons it was known as a 'boot'. The 'toe' part would have been placed in the fire to warm the muller. It is during this process that spices may have been added to complement the flavour of the drink. Cinnamon, cloves and nutmeg were popular additions to ale, wine or cider.
The mulling process is thought to derive from the Romans, who would heat their wine as a defence against winter chills.
MERL 53/273
close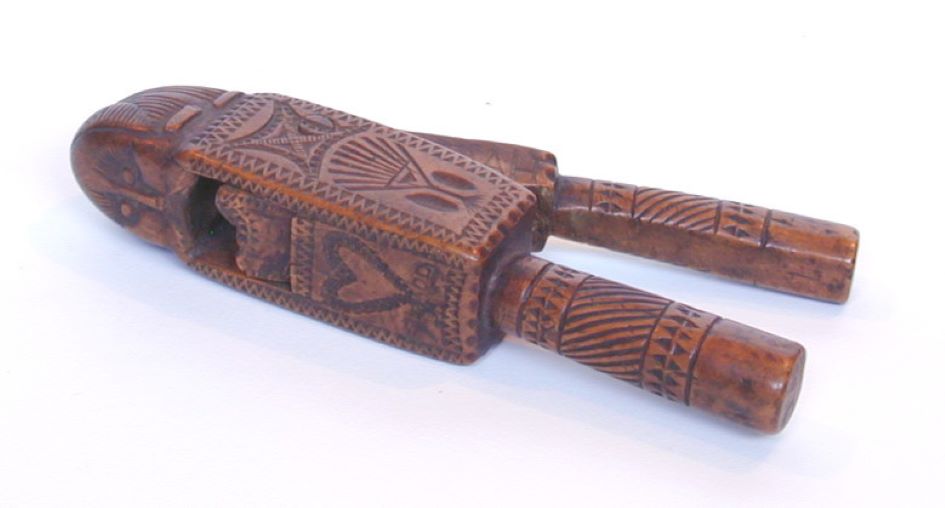 Nutcracker
This nutcracker dates from 1789 and features many carvings, including the inscription 'Sarah'. It was initially recorded as French, but this has since been disputed due to its pronounced head, which is typical of English nutcrackers.
Of the few edible nuts native to the UK, the hazelnut has played the most prominent role in our history of food and commerce. They would have been an essential food source for prehistoric peoples looking to survive the winter. In medieval times, Kent developed a hazelnut industry which is still going strong today. Other popular nuts have been imported – for example, sweet chestnuts and walnuts were likely brought over by the Romans.
close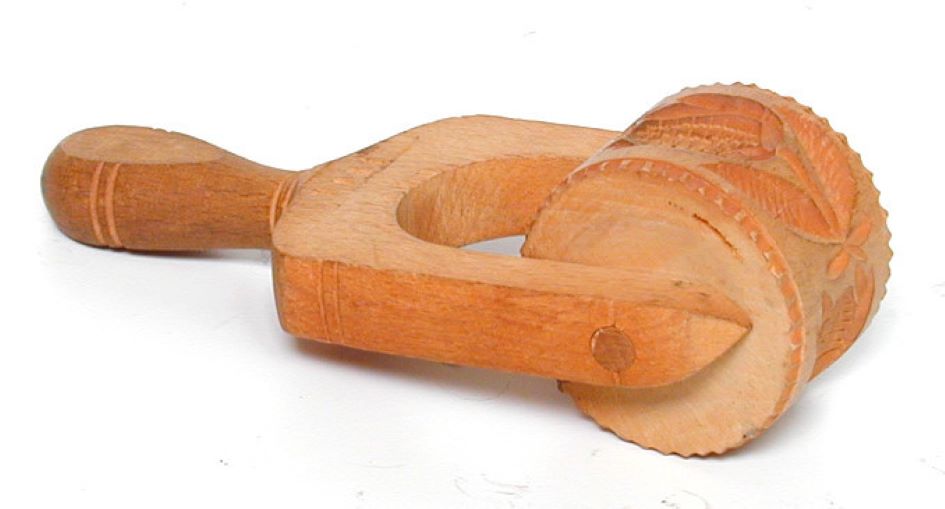 Butter roller
This is a butter roller, which is designed to leave a pattern around the edge of a block of butter. Printing this pattern is the final stage for many butter makers, after the butter is shaped with paddles or a mould. This roller leaves a tulip pattern. Some have suggested that a certain pattern can help indicate the region the roller was made in. For example, thistles are associated with Yorkshire. It is likely this particularly roller has never been used, as it was made for a Rural Industries Bureau exhibition in the late 1940s or early 1950s.
MERL 83/91
close