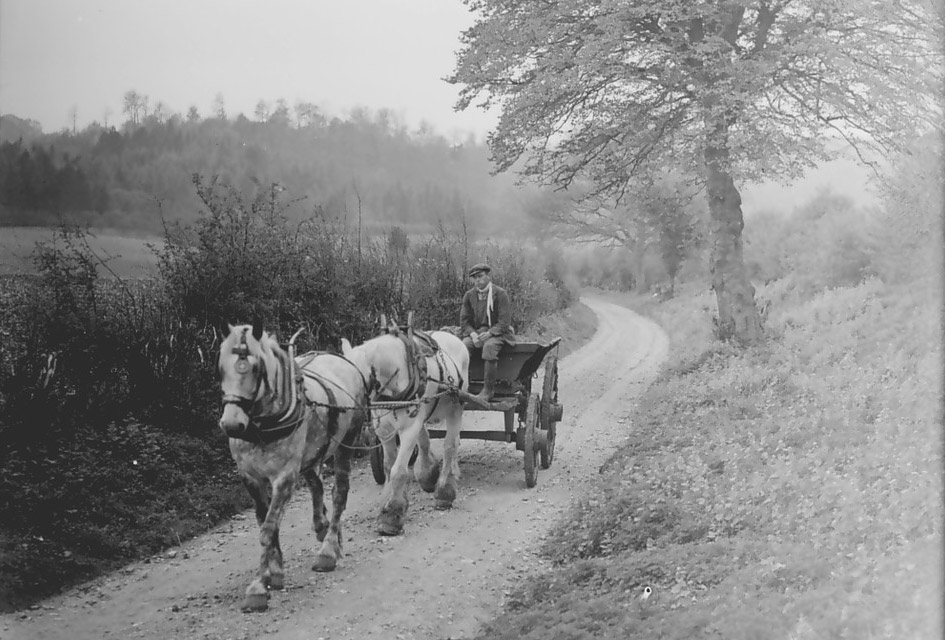 Wagons
Wagons are four wheeled vehicles for transporting heavy goods, usually pulled by horses.  They were used for farm work and moving goods by road. The addition of ladders or corner poles increased capacity.  
Wagons are found where cereal is cultivated. Wagons were mainly used in the south, midland and eastern parts of Britain from Yorkshire to Shropshire, Kent to Cornwall. Elsewhere two-wheeled carts were used.
The basic undercarriage of wagons is of a standard design, but the body shape varies across the country. There are two main styles; the box wagon and the bow wagon. 
Eric Guy Collection P DX289 PH1/346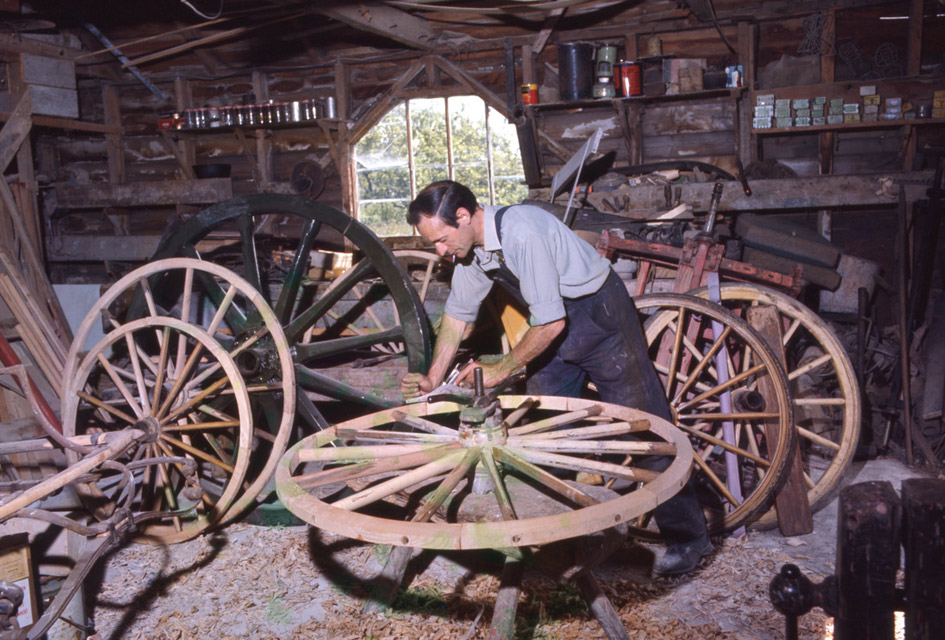 Craftmanship
Wagons are built with several crafts people working together; wainwrights to construct the body, wheelwrights to make the wheels, blacksmiths to create metal parts, painters/sign writers to decorate the vehicle. Wagon and cart builders from one county to the next used distinct local designs. Each of our wagons were built to suit the landscape, crops and artistic traditions of its region.
There are over 20 distinct regional styles, in size, shape and colour scheme. They have been heavily used and regularly repaired with many parts being replaced during their working life.
John Tarlton Collection P TAR PH1/3/3/62/1-3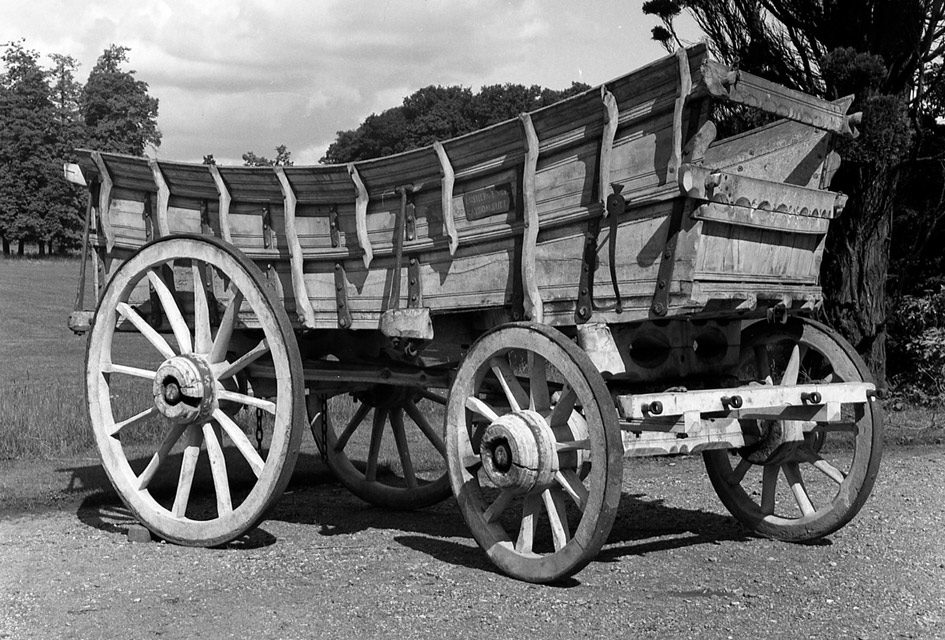 East Anglian Box Wagon
A box wagon consists of a box sitting on an undercarriage or frame. This shape was common across the whole of central, southern and south-western Britain. 
This very large and deep-sided box wagon originally came from Sulley's Farm, Raydon, Suffolk, where it was made in the late nineteenth century. It was used in Suffolk, probably during harvesting on the farm and taking crops to the mill, until it was donated to the museum in 1956.
MERL 56/188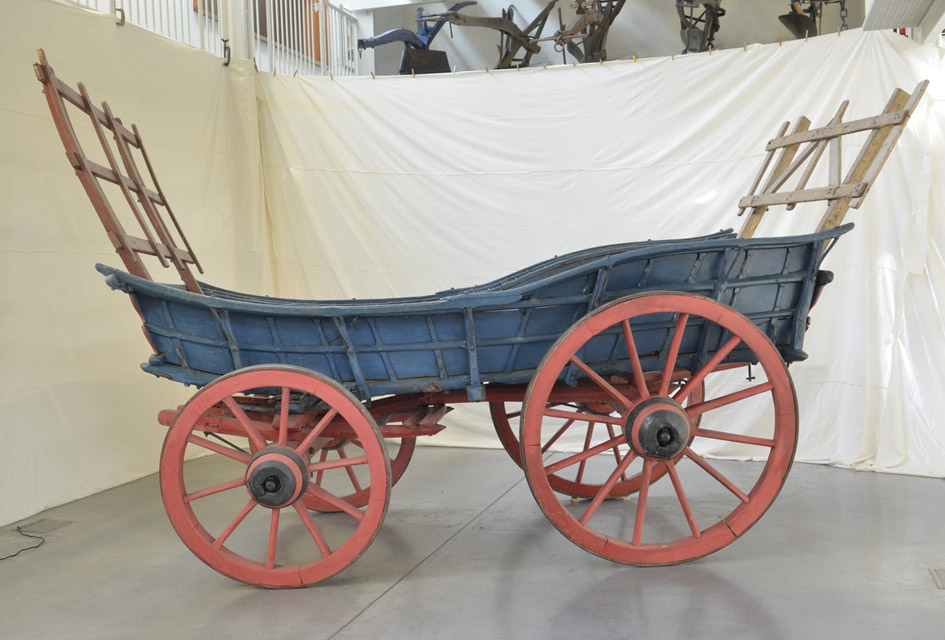 Somerset Bow Wagon
Bow wagons are elegant constructions in which longitudinal timbers attached to the sides of the wagon, called 'raves', rise in a gentle arch over the rear wheels. This allows greater loads to be carried.
This west country bow wagon or 'ship' wagon has curved sides and elegant proportions typical of the wagons of many parts of Somerset and Devon.  It was built by C. Bailey, wagon builder of Combe St. Nicholas, near Chard in 1894, and used at Lords Leaze Farm at Chard. This date and the builder's name are painted on the tail-board.
MERL 62/513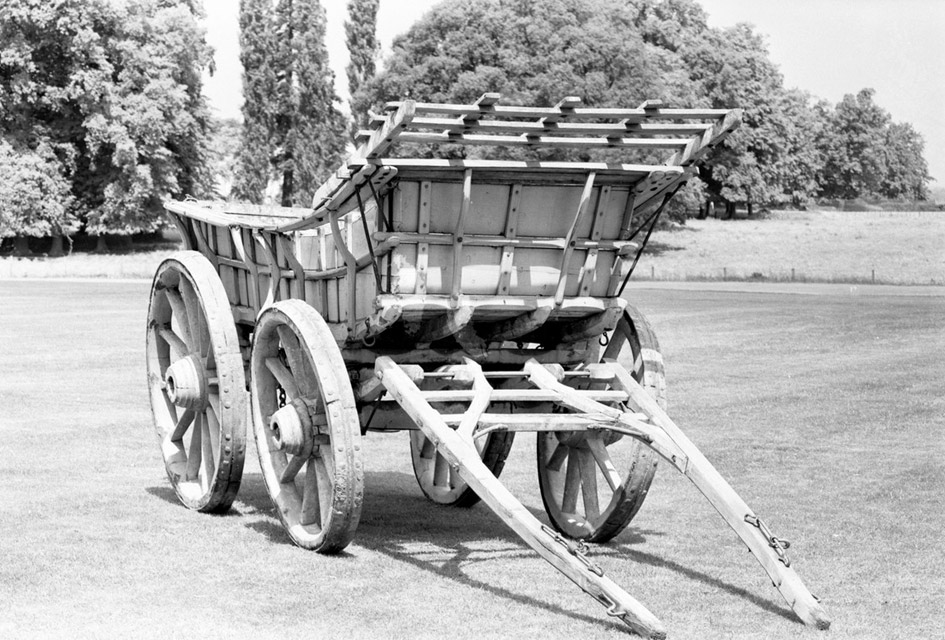 Shropshire Box Wagon
This Shropshire box wagon was built about 1915 at Bishop's Castle by Mr Cadwallader. It was used until the middle of the twentieth century in South Shropshire.  It's broad double straked wheels gave grip on steep slopes. Straked wheels have 'shoes' of iron nailed around the rim. Shropshire wagons are traditionally painted yellow.
MERL 59/219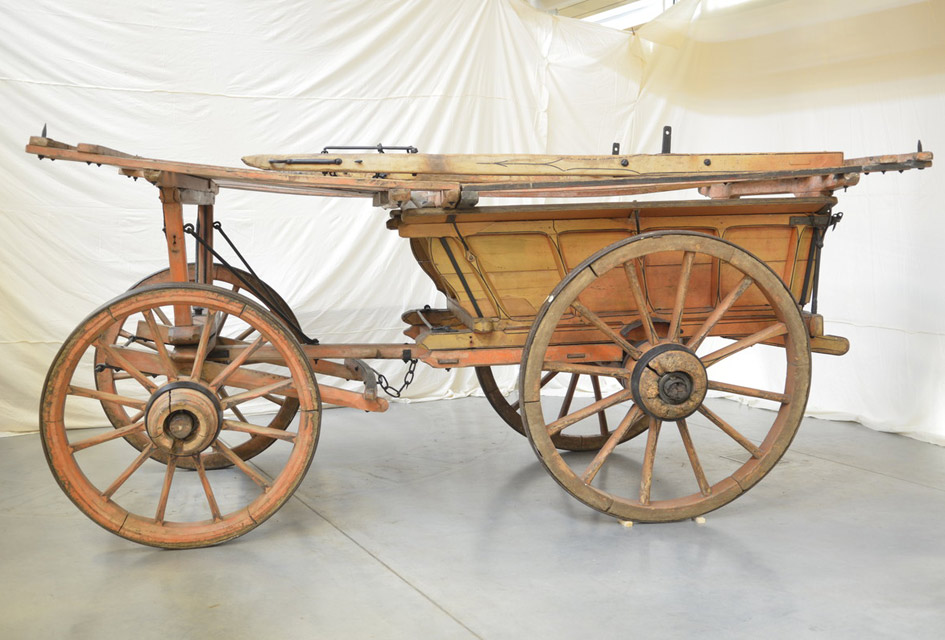 Hermaphrodite wagon
This Lincolnshire type 'hermaphrodite' wagon could be transformed from a two-wheeled cart to a four-wheeled wagon to carry a larger load.  It was made by a wheelwright in Tetford, Lincolnshire in 1910-1911 and cost £20.  The local name was 'morffrey'. This one was used until the mid-twentieth century at Ambrose Farm, Hampstead Norris, Berkshire, where it was known as a 'morph' wagon.
MERL 61/205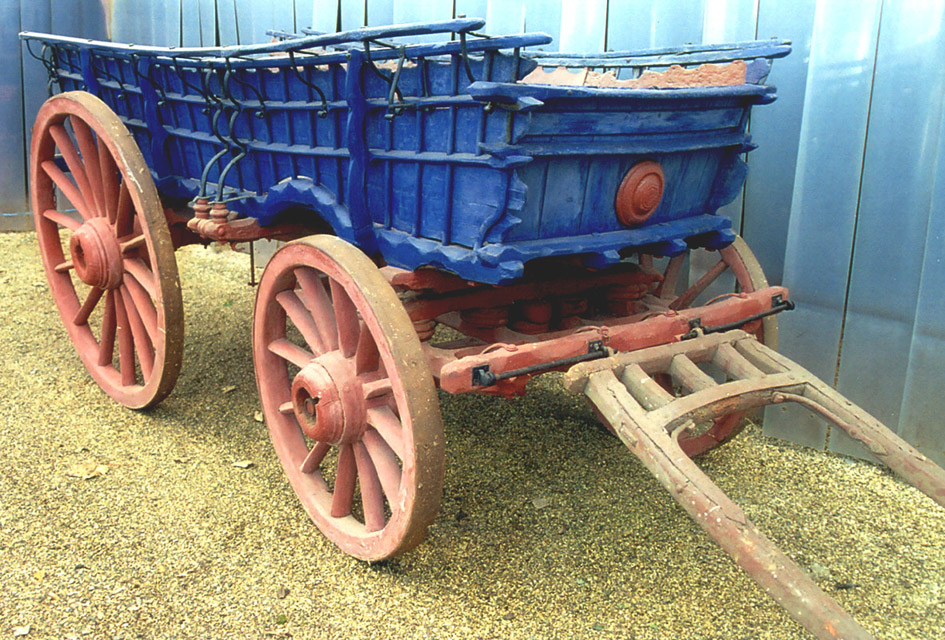 Carrier's Wagon
This sturdy wagon was used to transport goods on roads. It is thought to have been built in 1780, making it the oldest wagon in our collection, and one of the oldest to survive anywhere. It was used by a carrier called Mr Webb of West Wickham, Cambridgeshire. At least four horses were required to draw the vehicle
MERL 53/8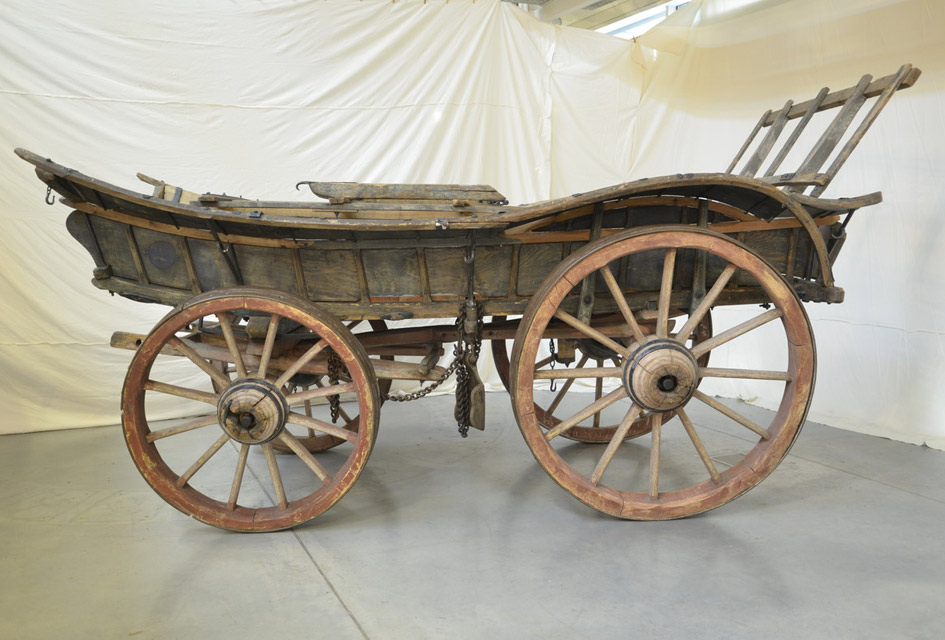 Wiltshire Bow Wagon
This wagon was made in the village of Pewsham in Wiltshire by Mr Holly, the village wheelwright. It was built about 1840 and spent most of its working life on the Pullen family's farm at Potterne, Wiltshire. The Pullen family later moved to Farmoor in Oxfordshire, taking this vehicle with them. Its body is not narrowed; this limits the turning of the front wheels which can only turn a quarter lock. The wagon needs at least a quarter of an acre to turn in which was no problem in the large fields of southern Wiltshire.
51/1286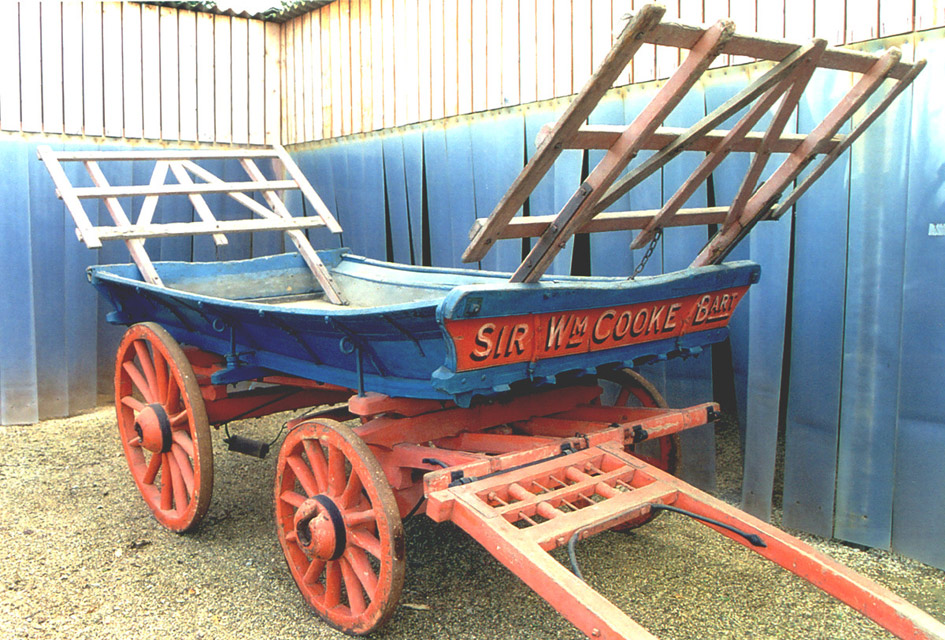 Boat Wagon
This shallow 'boat' pattern farm wagon was made by wheelwright Fred Read, between 1921 and 1946, at Hedges Foundry in Bucklebury, Berkshire.  After 1946 Mr Read left the foundry to work with a local builder but many of his old customers bought their wagons to him for repairs. During its lifetime this wagon has been overhauled receiving a new undercarriage, wheels and shafts, and was completely repainted.  The wagon was built for Sir William Cooke of Wyld Court, Hampstead Norris, Berkshire.
MERL 62/29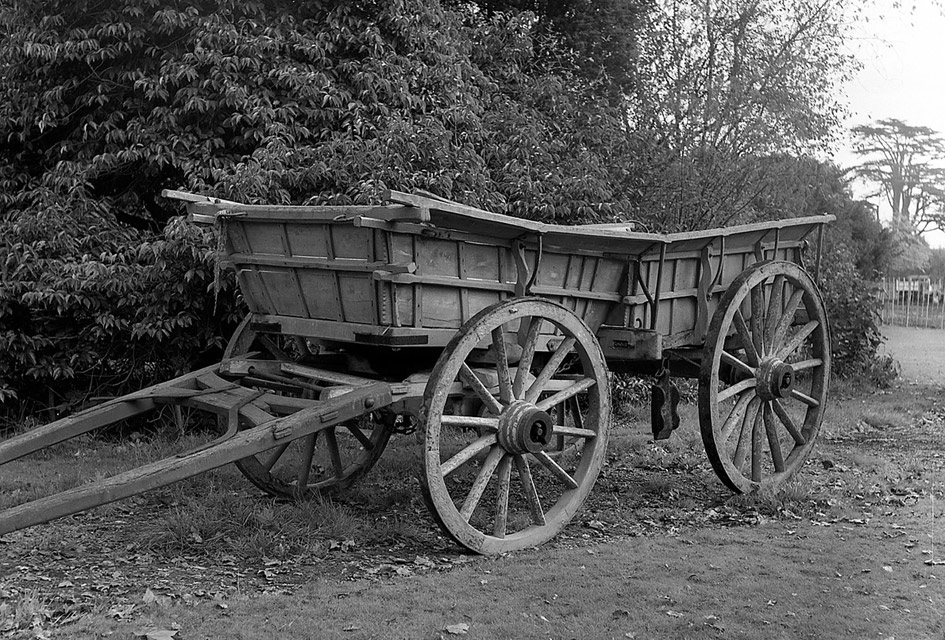 Sussex Box Wagon
This box wagon is an example of the narrow-wheeled variety of Sussex wagons, and was made for the Godman family at Lower Beeding, Horsham, Sussex, by a local craftsman.  It is thought to have been made in the late nineteenth century and was in use on the same farm until the early 1950s. The narrow wheels, tyred in a one-piece hoop, work well on the chalk downs.
MERL 54/677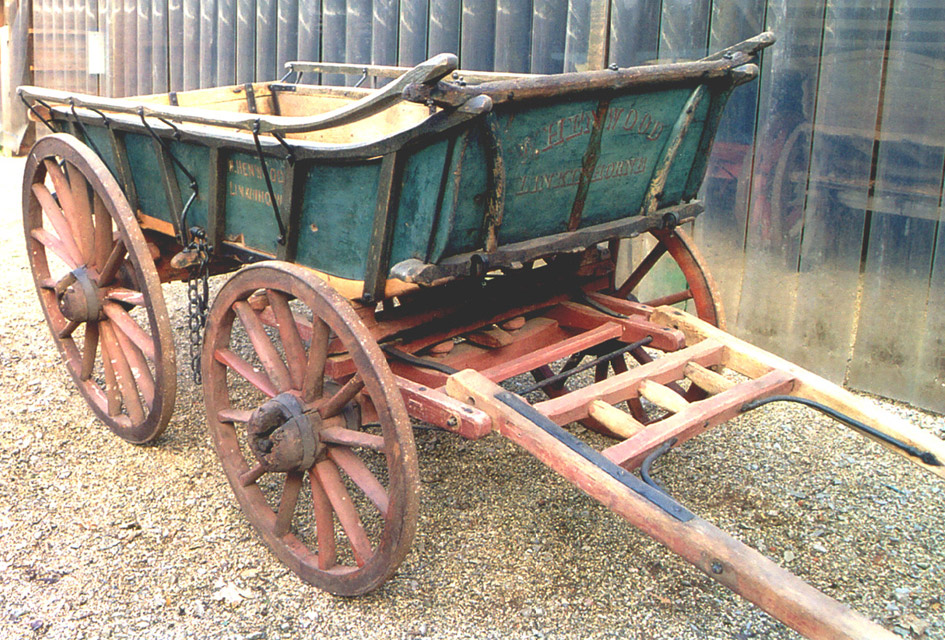 Cornish Wagon
This Cornish wagon, also known as a 'body' or 'chest' wagon, was used in Linkinhome, Cornwall, for hauling lime and turf.  It was made by Aaron Vosper, of North Hill, Callington, Cornwall.  It has 'ladders' enabling it to hold a greater load. The Cornish countryside is hilly, so it is essential to have ropes to tie the load down securely. It was compulsory to have the owners name and address on the wagon. 
MERL 62/530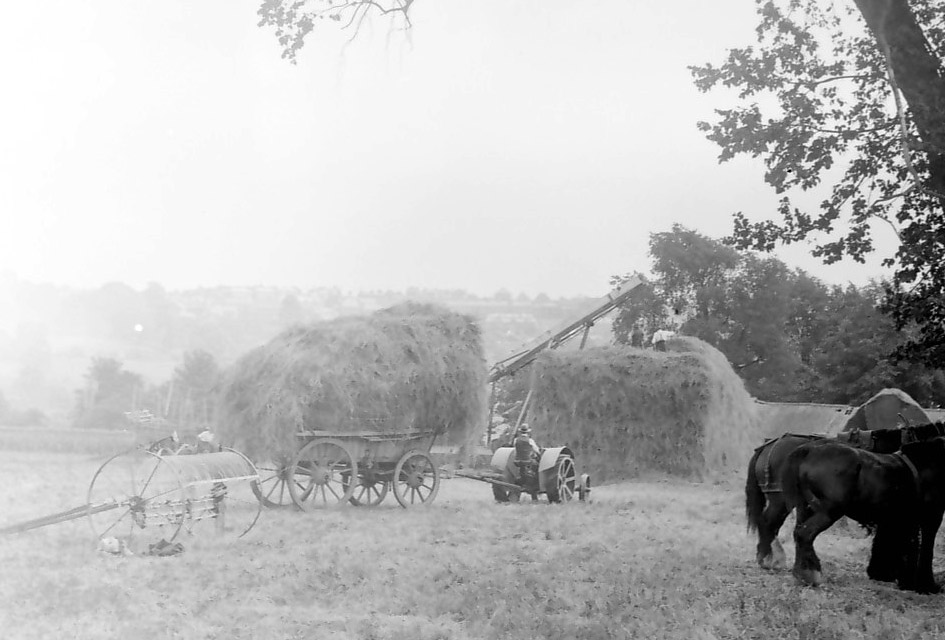 The Future
Wagons were replaced with tractors and trailers. Many of the wagons in The MERL collection were donated to the museum as they fell out of use in the 1950s. Very few survive on their working farms and they have become scarce collector's items.
Experience the Wagon Walk gallery in the museum where we celebrate our national collection of farm wagons. 
Explore the Exhibition