Dairy to Doorstep Case
Tap the yellow hotspots to see more information on the selected object.
Start Exploring now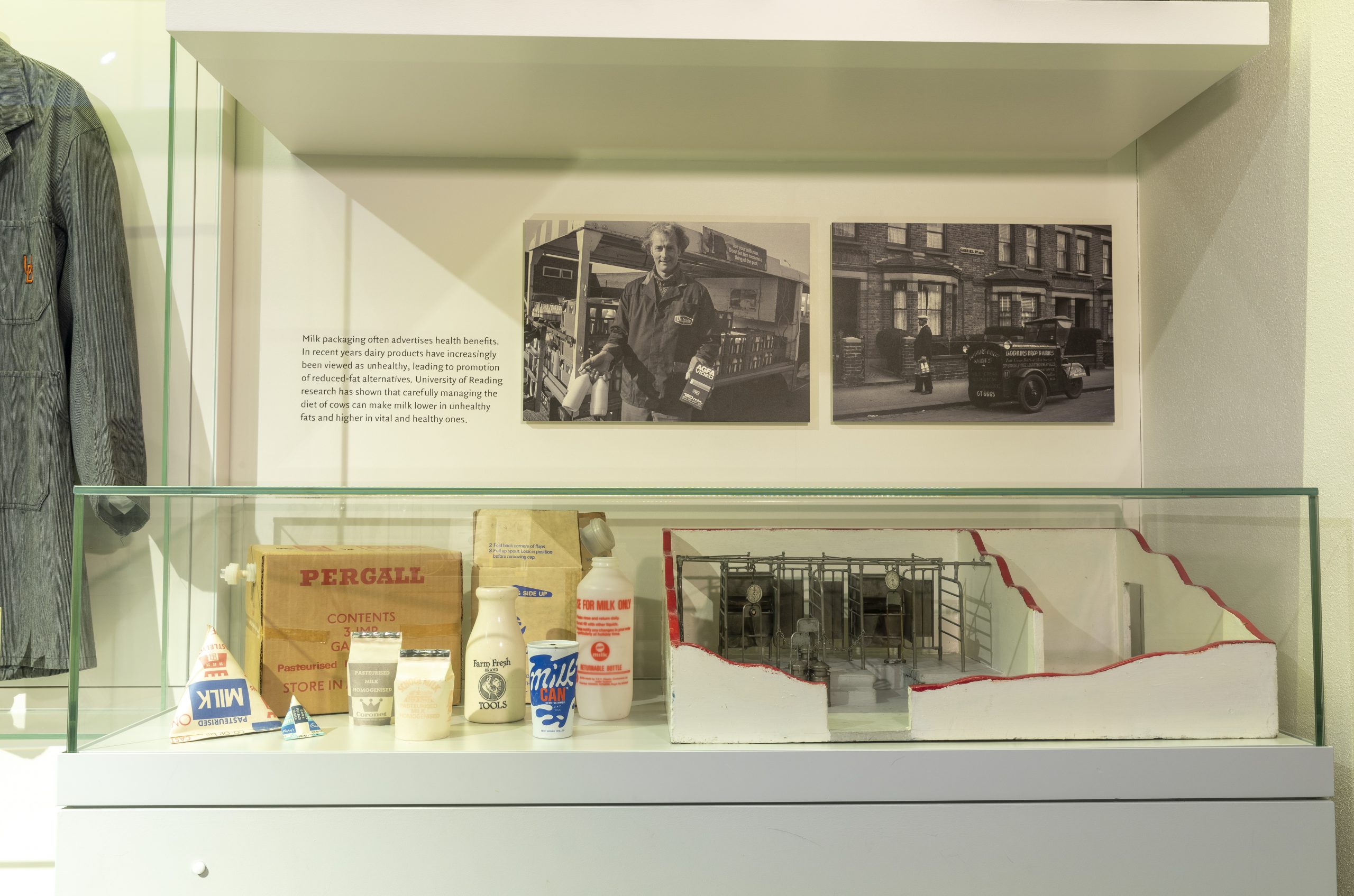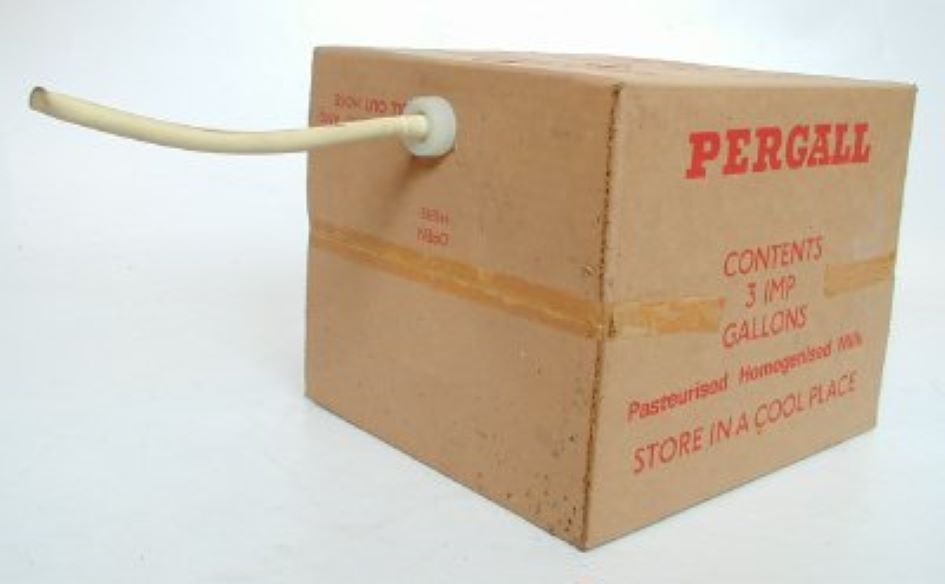 Milk Container
This box, manufactured in around 1970, was used to transport and store milk. It contains a plastic bag linking to a pipe, which is used for pouring. The box holds three imperial gallons. Imperial measurements are still commonly used today for milk despite the UK's adoption of the metric system in 1985.
Milk, beer and cider were – and still are – the only drinks which may be sold by the pint. This was for the same reason road signs did not become metric; replacing all milk bottles and cartons with metric equivalents would have been prohibitively expensive for the industry.
MERL 72/74
close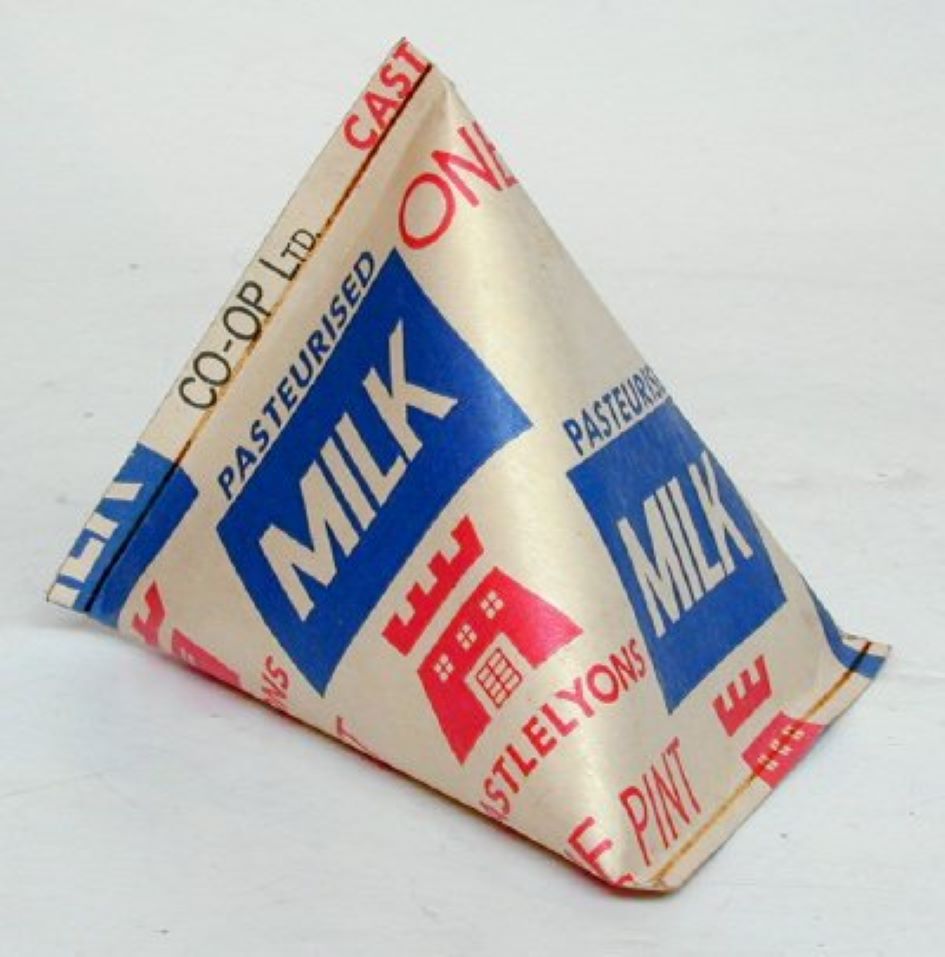 Milk Cartons
These cartons, manufactured by Tetra Pak, are part of a set of various sizes and uses. They are made from wax coated card.
Drinking milk from card-based cartons has long been a staple of school lunches in the UK. They are cheap, convenient, hygienic and ensure each child receives the same quantity of milk. Furthermore, they do not carry the same health and safety concerns of glass bottles. Between 1945 and 1968, all schoolchildren were entitled to a free third of a pint of milk per day. Milk was infamously withdrawn for over 7s in 1971, earning Margaret Thatcher the title 'milk snatcher' amongst many commentators.
MERL 72/9
close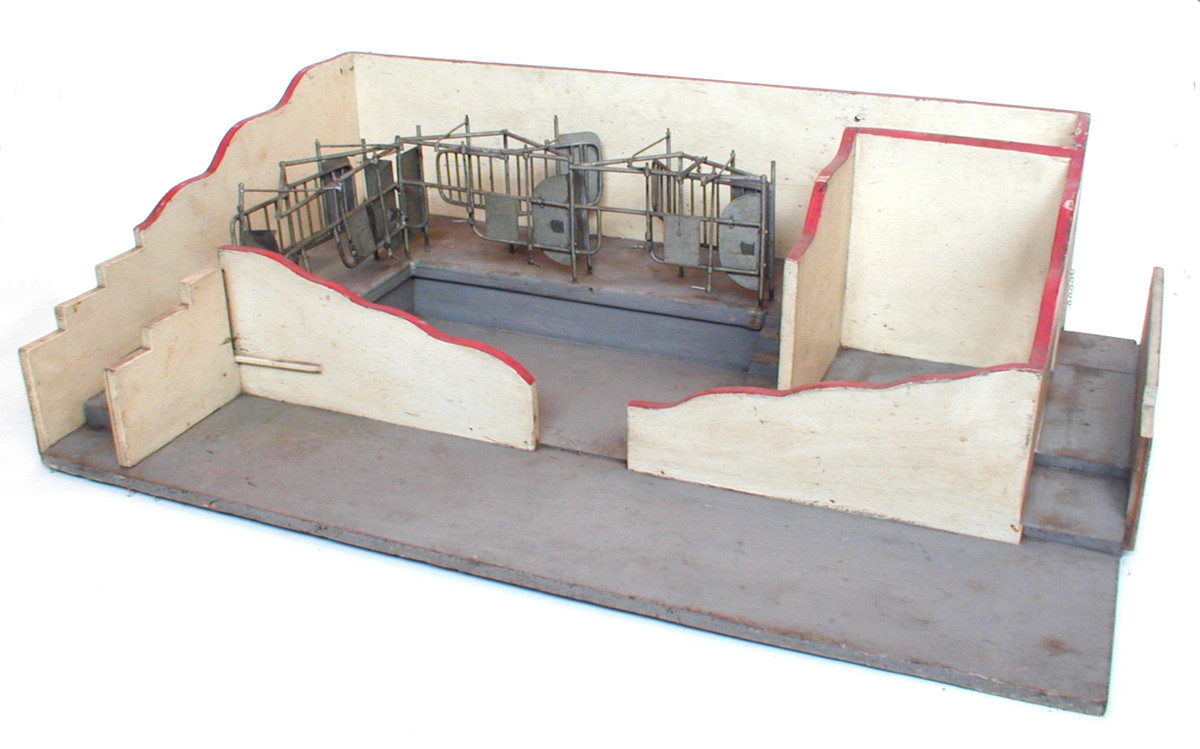 Model Milking Parlour
This model demonstrates the layout of a 1920s milking parlour. It contains weighing scales and frames, wooden churns, feed hoppers and troughs. A milking parlour is a part of a dairy farm where cows are taken for milking. Before refrigeration, parlours were attached to the rear of milk shops and sold fresh milk straight from the udder.
Until the end of the 19th century, cows were milked by hand. Early mechanical milkers used a 'vacuum' method to replicate a calf sucking. The surge milker was invented in 1922 which added a tugging motion to the tubes.
96/15
close