Autumn / Winter
Tap the yellow hotspots to see more information on the selected object.
Start Exploring now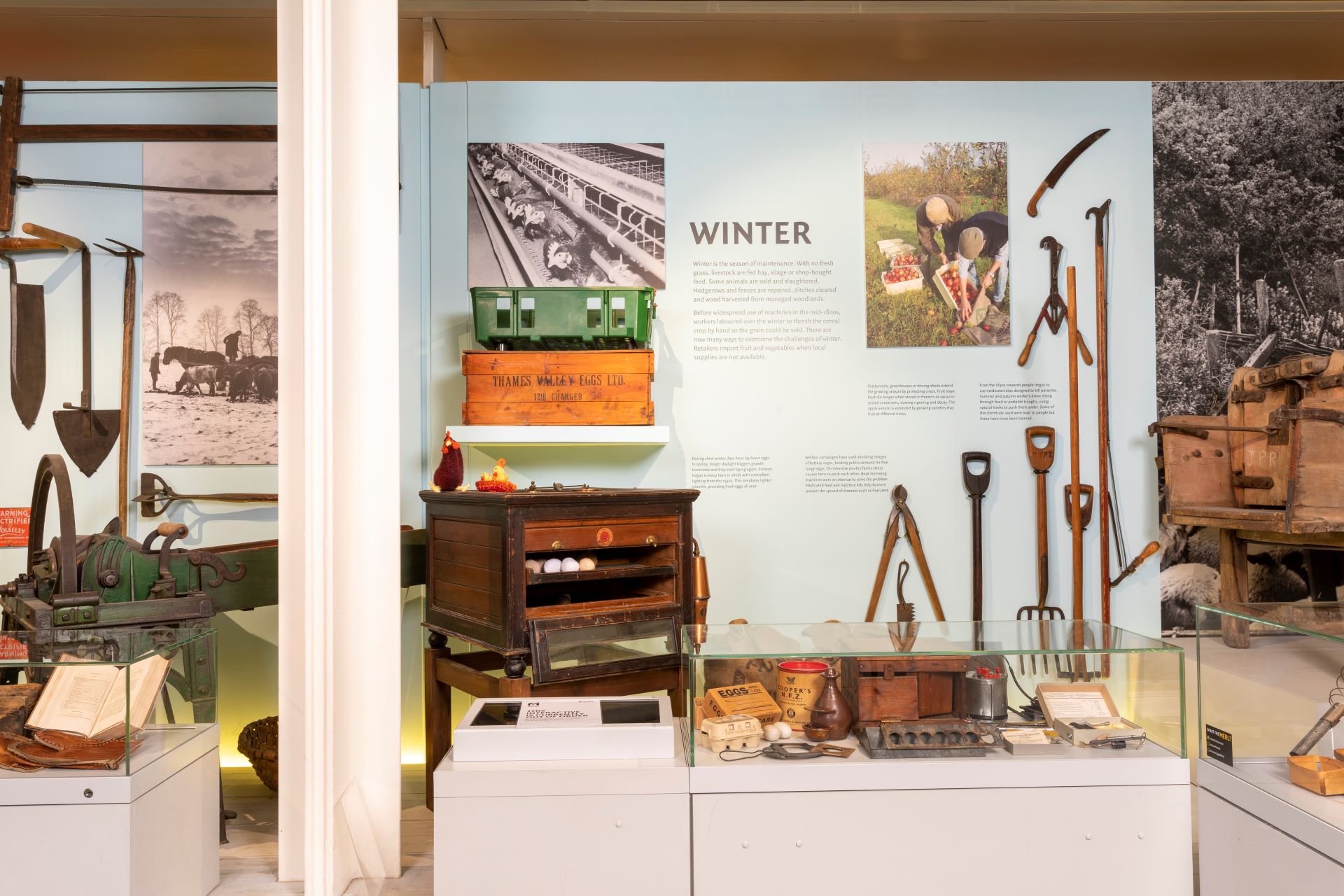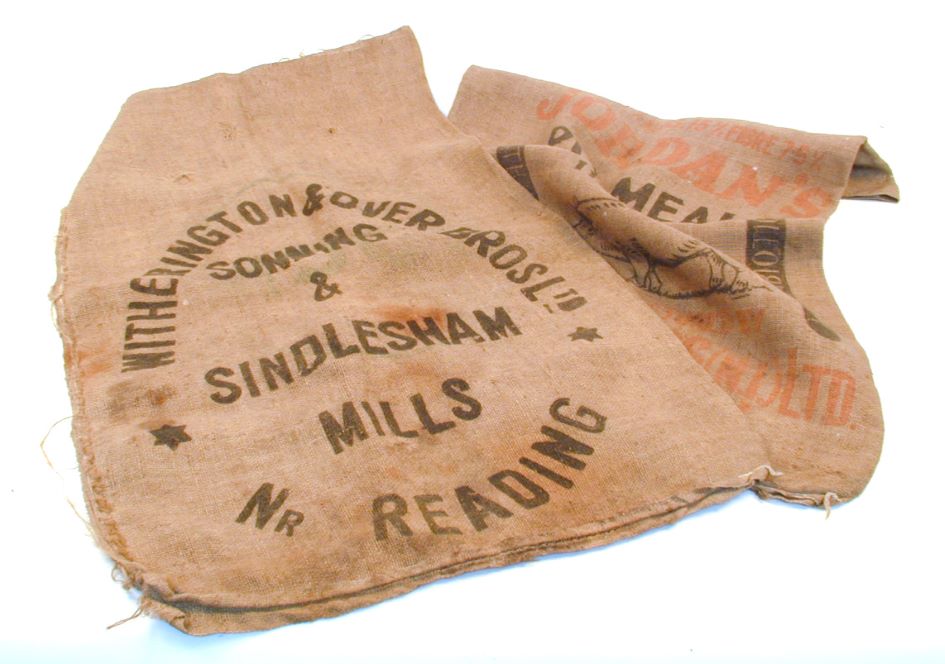 Sacks
These hessian sacks were used for holding grain to use as poultry feed. The sack is marked 'Witherington & Over Bros. Ltd. Sonning & Sindlesham Mills Nr. Reading'. The donor's father ran a poultry farm at Sindlesham in Berkshire and was a regular customer at Sindlesham Mill.
MERL 99/30/1-2
close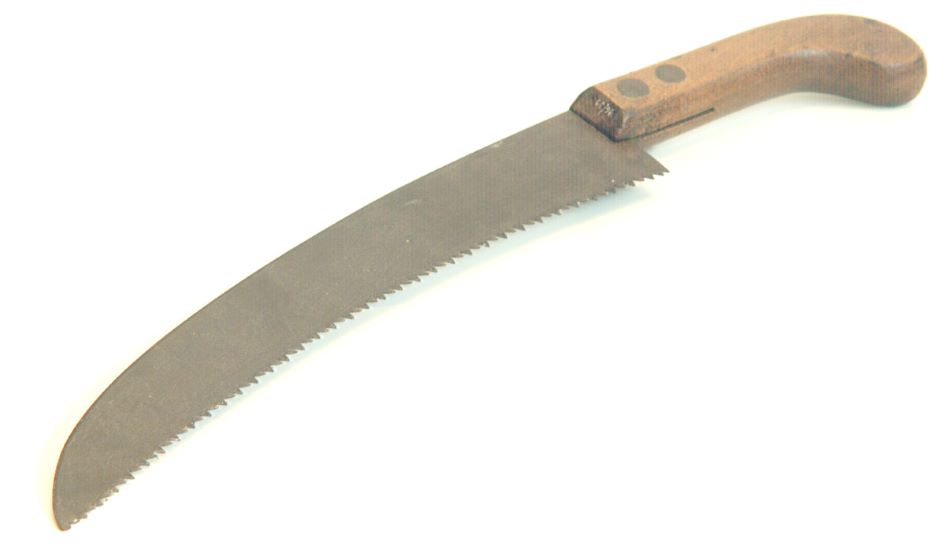 Pruning saw
This is a small pruning saw for use on trees and hedges. It has a curved blade with even teeth, and a shaped wooden handle rivetted to the blade. Mrs Beattie Taylor and her husband Ernie had lived at Birch Cottage for over 50 years. Prior to that the house was owned by her uncle, Will Hughes, from c.1900 – 1930. Hughes was a wood turner and besom maker operating from a workshop at the site of the house.
MERL 96/39
close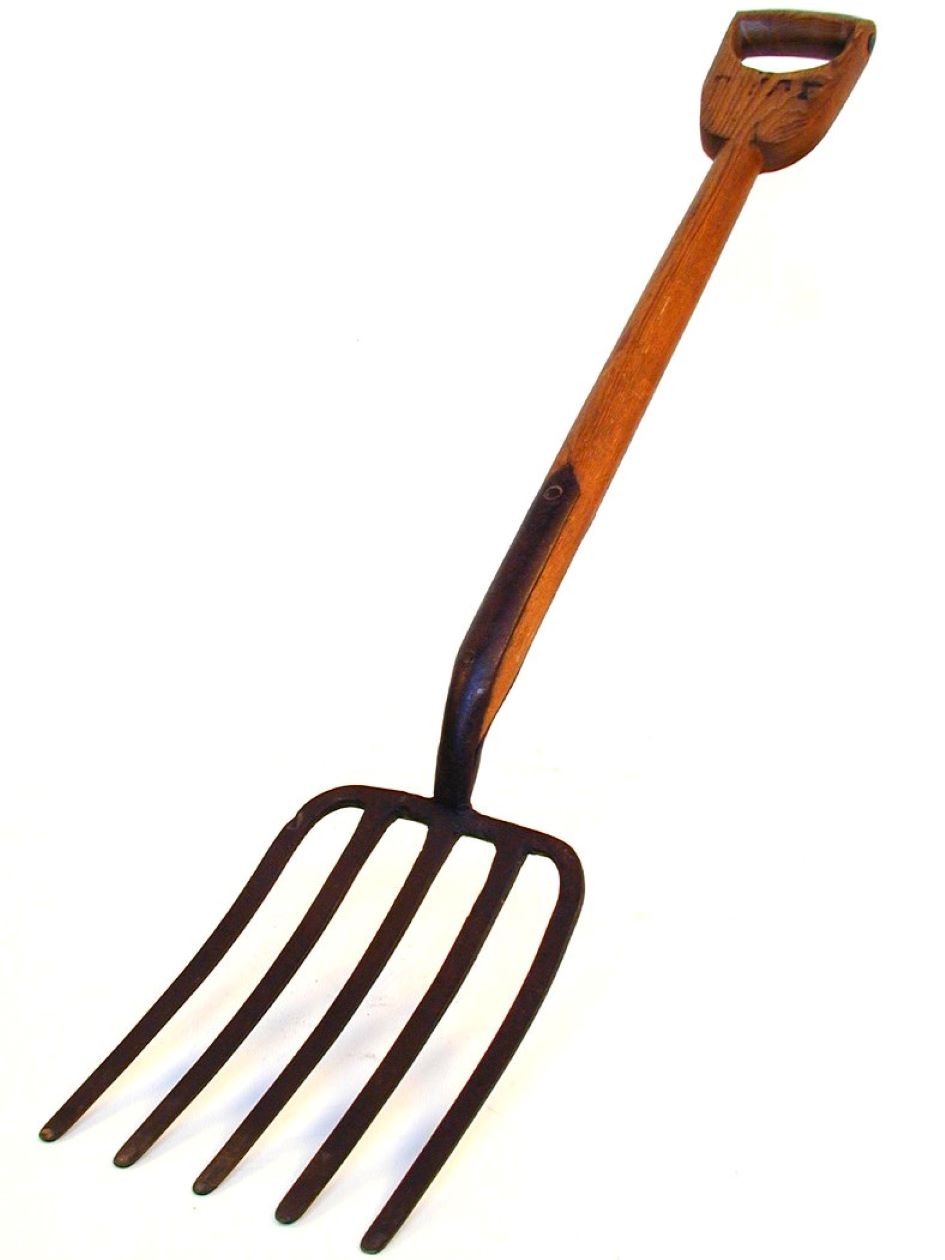 Potato fork
Used at Roger's farm in Sudbury, Suffolk, this fork would have been used for harvesting potatoes. This crop should be planted as early in the year as possible whilst still avoiding frost; typically in April or May. Potatoes should not be watered for several weeks before harvesting, and once dug up should be immediately moved out of the sun to avoid a green skin forming.
Historically, potatoes have been grown in South America for thousands of years, and became popular in England in the 19th century. Their cheapness and durability made them an ideal foodstuff for those on lower wages.
MERL 87/57
close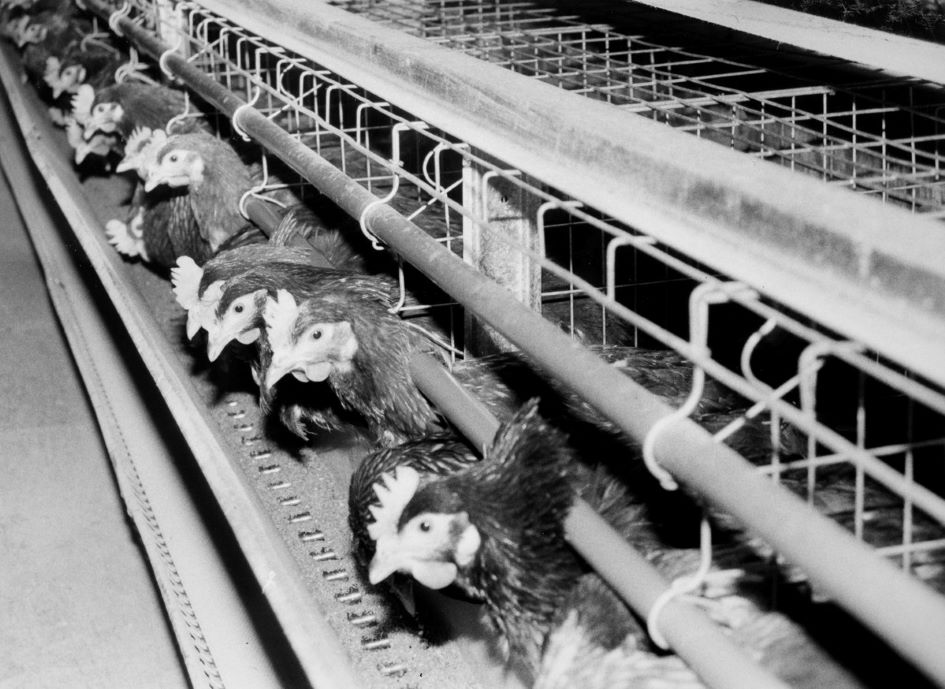 Battery hens photograph
Dating to 1989, this photograph demonstrates laying hens housed in battery cages. The practice of keeping hens confined in this manner became popular in the early 20th century, due to the demand for more intensive farming. Consequently, eggs were more widely incorporated into British diets.
In recent years many farmers have turned away from battery farming, as it can have negative effects on the health and welfare of hens. Free range hens can exhibit more natural behaviours, such as nesting, perching and grooming.
MERL P 2FW PH2/1036/3
close