Autumn Case
Tap the yellow hotspots to see more information on the selected object.
Start Exploring now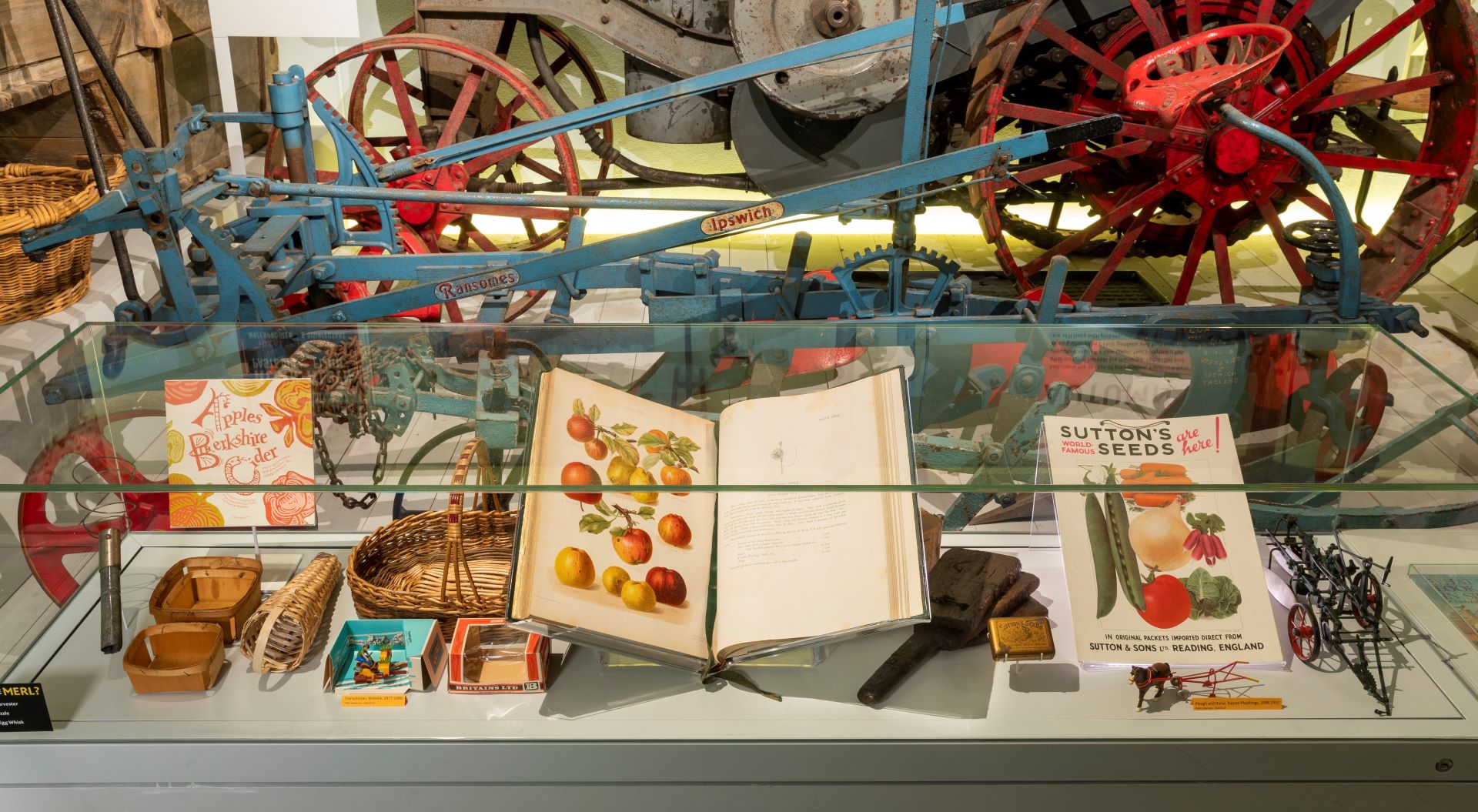 Apples, Berkshire, Cider book
+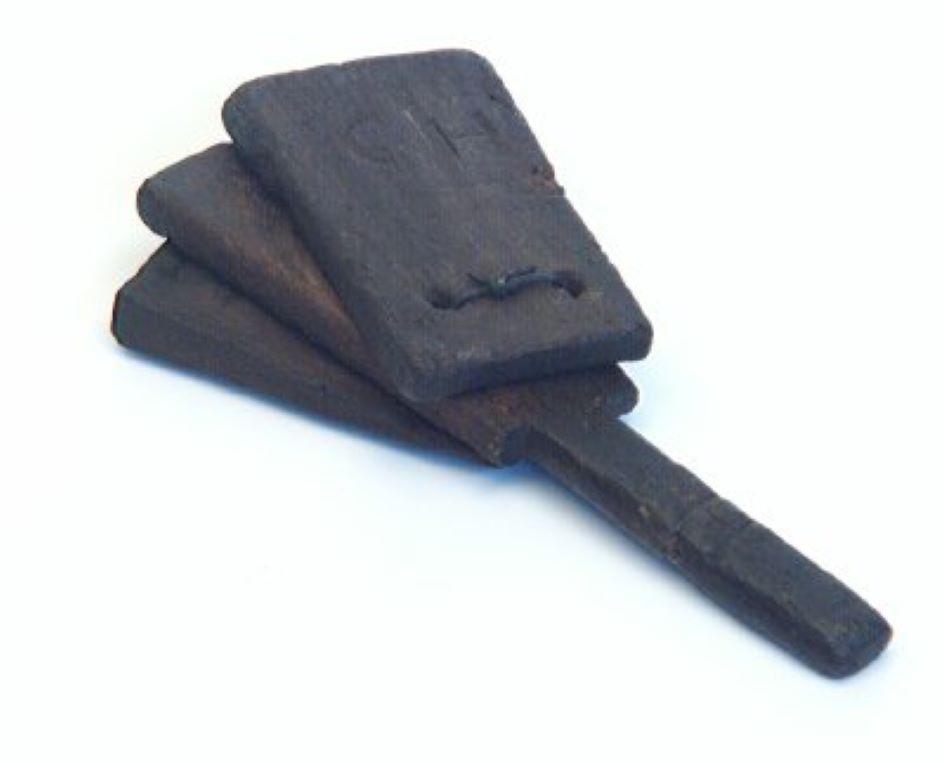 Bird scarer
This device would have been used to scare birds by making a loud noise designed to cause the birds to fly away and leave the growing crops uneaten. A person – usually a child – would be a "human scarecrow" standing in the fields to make this noise. They would be expected to work from sunrise to sunset, and would be fortunate to earn six pence per day. They would work alone, often throughout the winter. In 1847, after a fifteen year struggle, Parliament passed an Act limiting children to ten hours of work per day.
The scarer was created somewhere between 1800-99 and was used until 1918.
MERL 54/226
close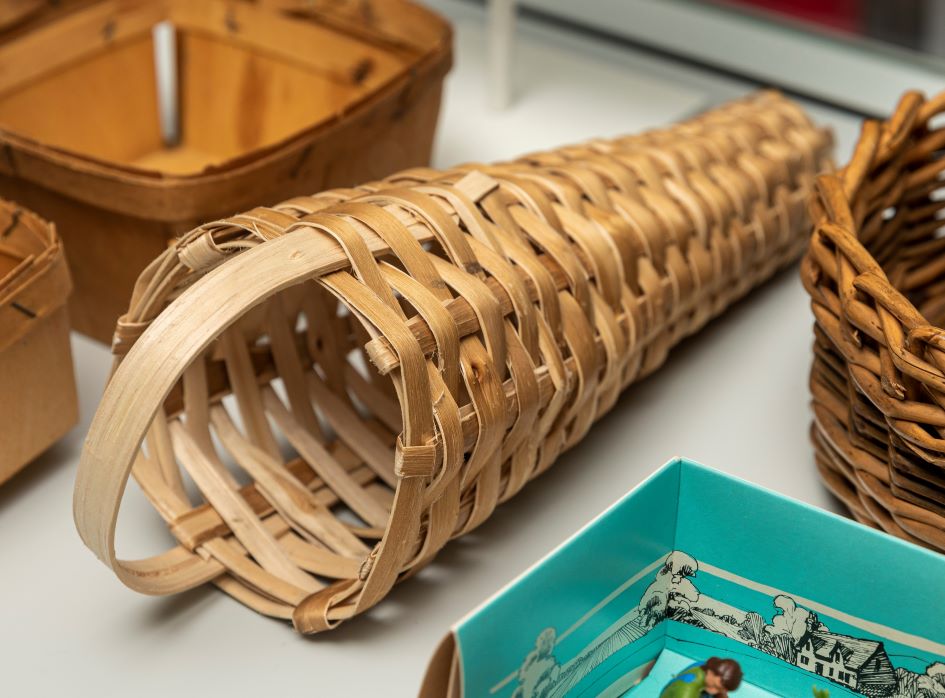 Pottle
Pottles, also known as punnets, are used to collect and carry soft fruits. This is a replica made from unseasoned split hazel; the original would have been made of willow. It is one of three pottles made by Annemarie O'Sullivan as part of the Radcliffe Trust-funded 'Stakeholders' basketry project, 2013-2014. Each pottle is made from unseasoned hazel grown in Shortbridge, East Sussex. They were inspired by the pottles in the MERL collections (51/9 and 51/10).
MERL 2014/2
close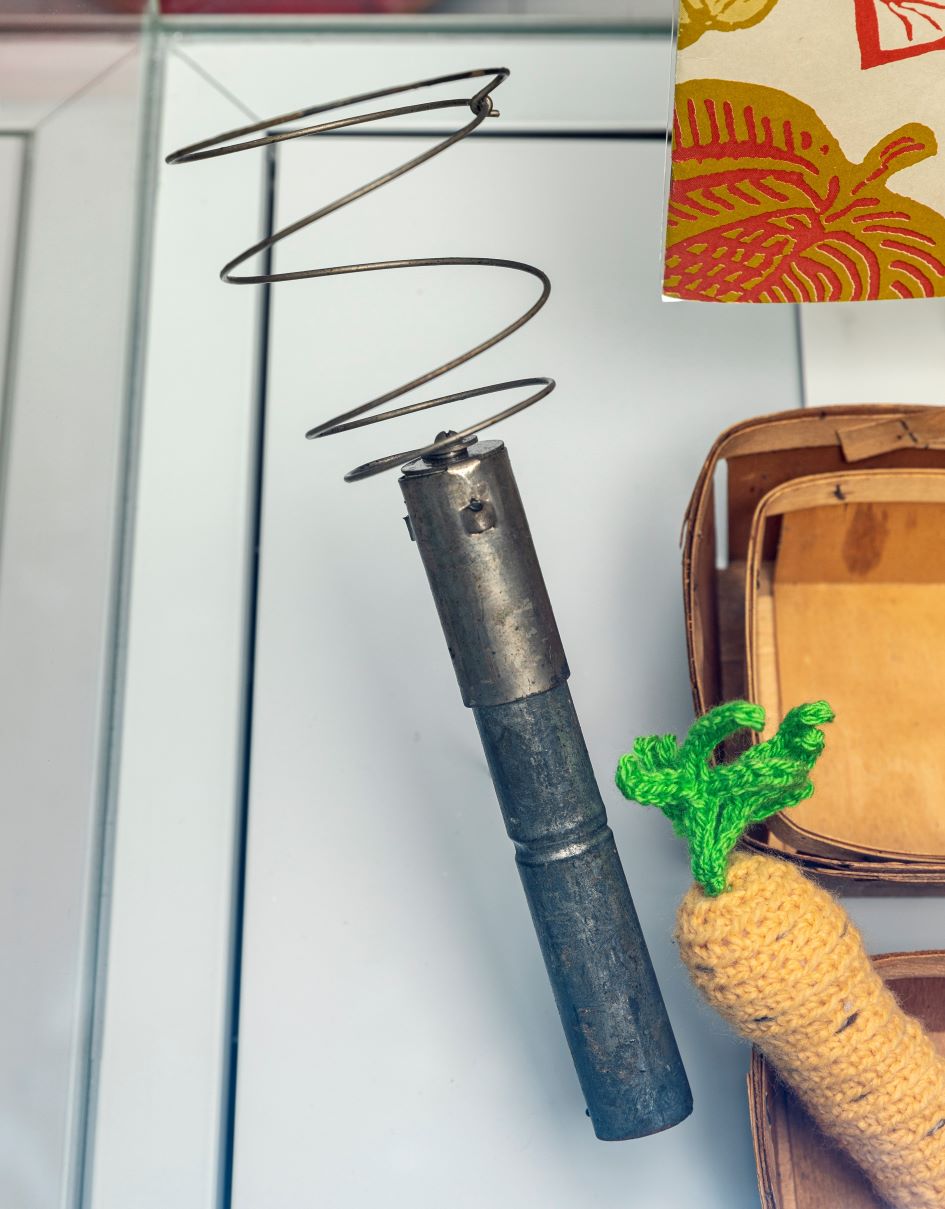 Apple picker
This is a fruit picker, used to pick apples, pears and plums from tall trees without damaging the fruit. It was made by William Penn Ltd. of High Road, Finchley. It was used by the donor in Oxfordshire during World War II for picking apples and pears. It will attach to any 1" pole (ideally a broom handle) and was said to remove the need for ladders, prevent accidents, and allow the picker to collect the best fruit which is usually out of reach.
MERL 60/143
close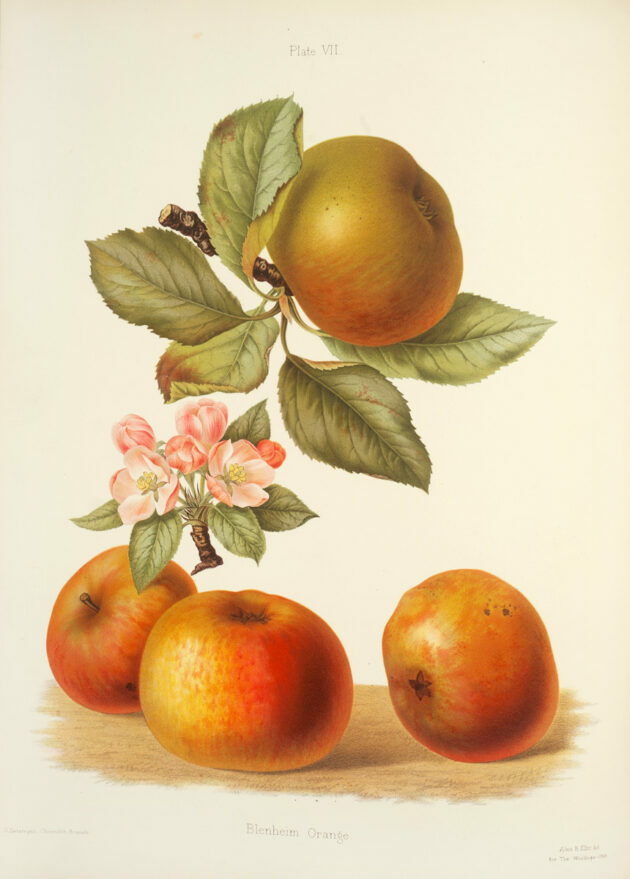 Herefordshire Pomona
When it was first published, this book was separated into seven parts, released over ten years between 1876 and 1885. It was a big project and an early attempt to record all the different varieties of apples and pears growing in Herefordshire at the time, many of which have now disappeared. 
Today, the book fascinates its readers not only as a historical catalogue of fruit species, but also because of its startlingly realistic and beautiful illustrations. The pictures were first painted by Alice Ellis and Edith Bull using watercolours. They sent 441 paintings to Guillaume Severeyns, a lithographer in Belgium, who produced the chromolithographic plates, allowing the pictures to appear in the printed books.
MERL LIBRARY RESERVE MID FOLIO--4790-HER
close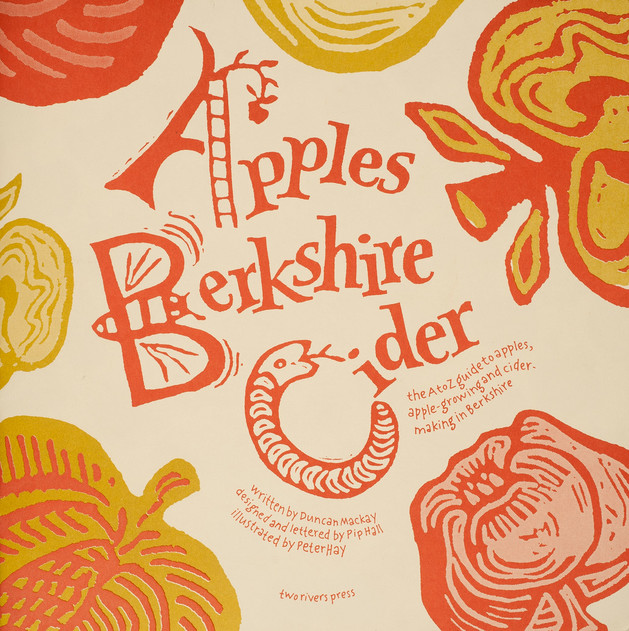 Apples, Berkshire, Cider book
This alphabet book was written by Duncan Mackay, illustrated by Peter Hay and published by Two Rivers Press in 1996. It aimed to increase awareness of apples, apple growing and cider making in Berkshire. There are over 2,000 varieties of apples in Britain today (with at least 6,000 grown here in the past), but this heritage is at risk from standardisation and modern fruit production methods. Each page describes an aspect of apple culture, with action points to encourage participation in activities to support this culture and heritage. 
TWO RIVERS PRESS COLLECTION—0033
close