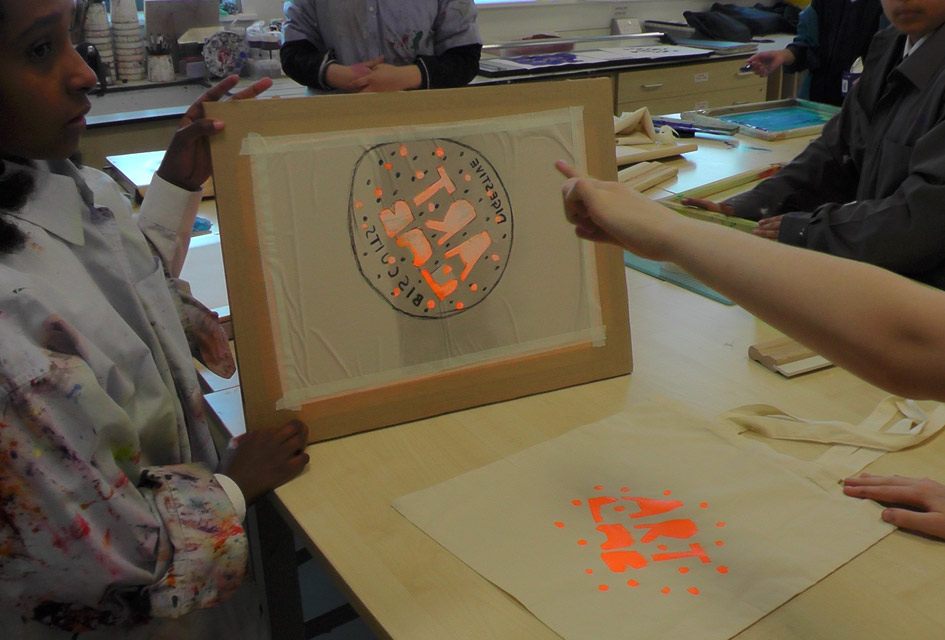 Adventures in printmaking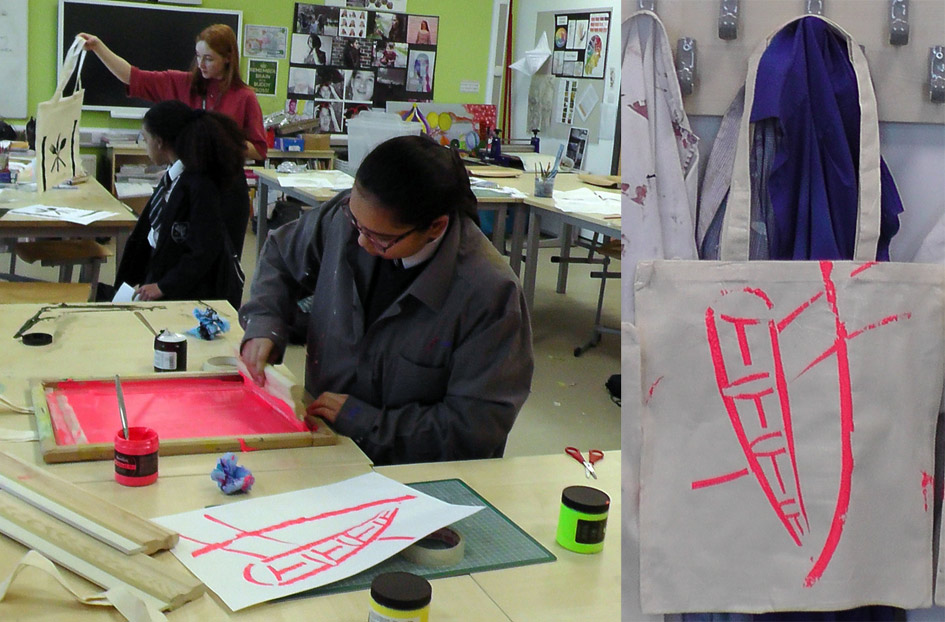 Salmon trap tote bags
For a while now, stylish tote bags have been all the rage, and the students created their own with a MERL-inspired twist, featuring a design inspired by the salmon trap in our museum.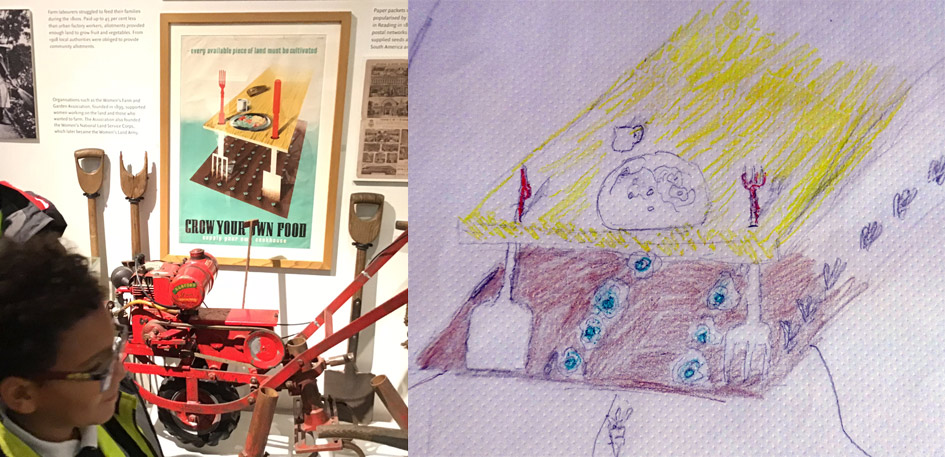 Creative writing & history
Throughout both museum's vast collections, a huge range of subjects and themes are covered across a wealth of historic periods – from the present era, recent centuries, and right back to the time of ancient Rome.
These inspired students from both schools to put on their most creative thinking caps and consider how they might bring our objects to life through storytelling!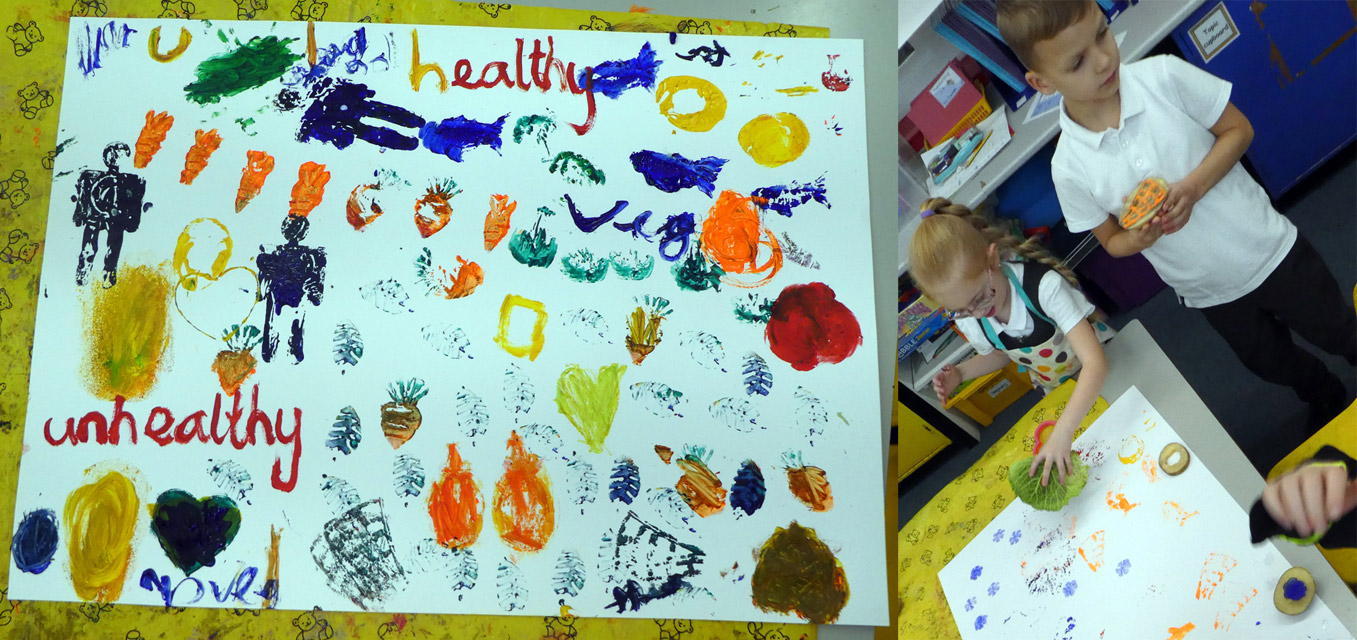 'Print your own!'
Inspired by the 'Grow Your Own' messaging in our wartime collections, some young pupils went a step further and made posters promoting healthy eating with healthy eating, through the fantastic use of potato prints!
Their designs were inspired by the collections of Huntley and Palmers biscuit tins at Reading Museum.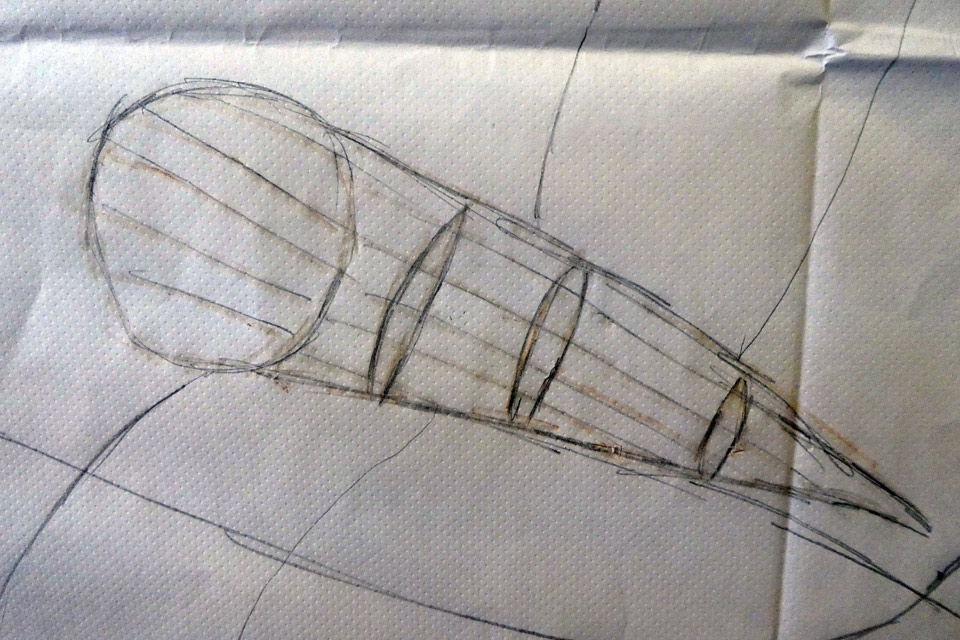 Fishing for sounds
One group of pupils brought imaginative outside-of-the-box thinking to the wicker salmon trap in our collection, exploring how they could create replica models and even sound effects that captured the object's essence.
Find their creative vision in this video.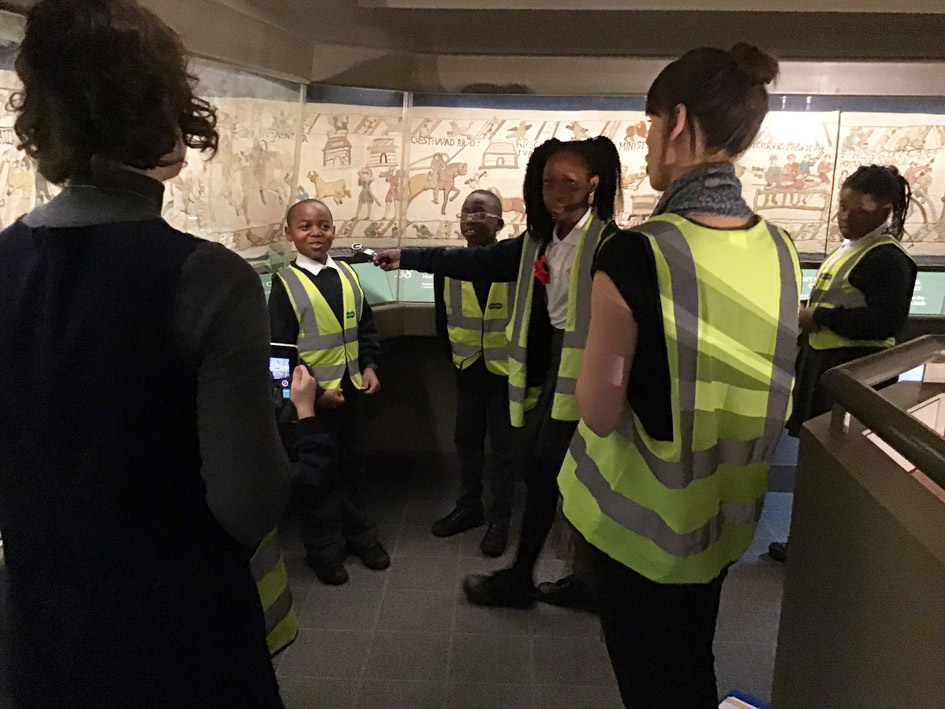 The news at 10(66)
Reading Museum is home to an astonishing to-scale replica of the iconic Bayeux Tapestry, produced in the nineteenth century by an embroidery group who remained extraordinarily faithful to the original, even using the same techniques.
The banquet is full of hearty meals, banquets and drink, and one media-savvy group created a news report inspired by it!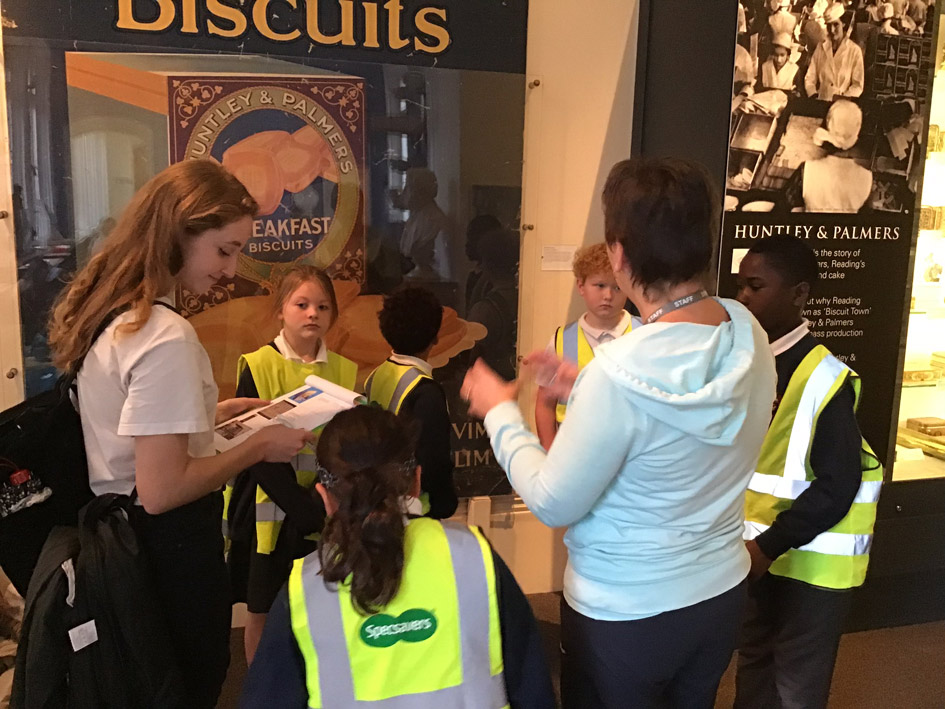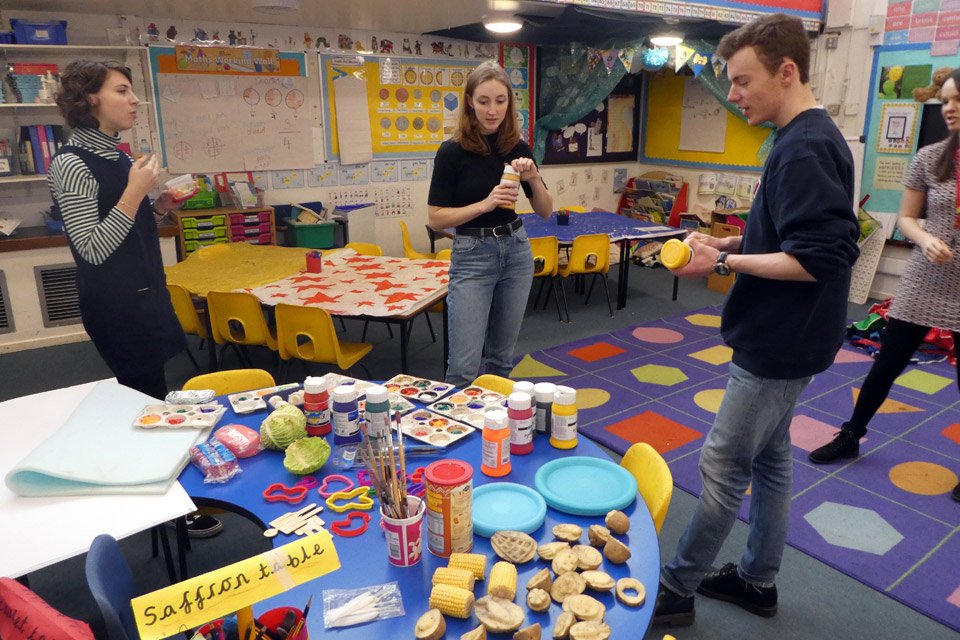 ArtLab
Here are the fabulous University of Reading ArtLab students who guided the school pupils as they explored the museums' collections, and provided expert assistance in artistically using digital technology.
Explore the Exhibition