Animal Health Case – Part 1
Tap the yellow hotspots to see more information on the selected object.
Start Exploring now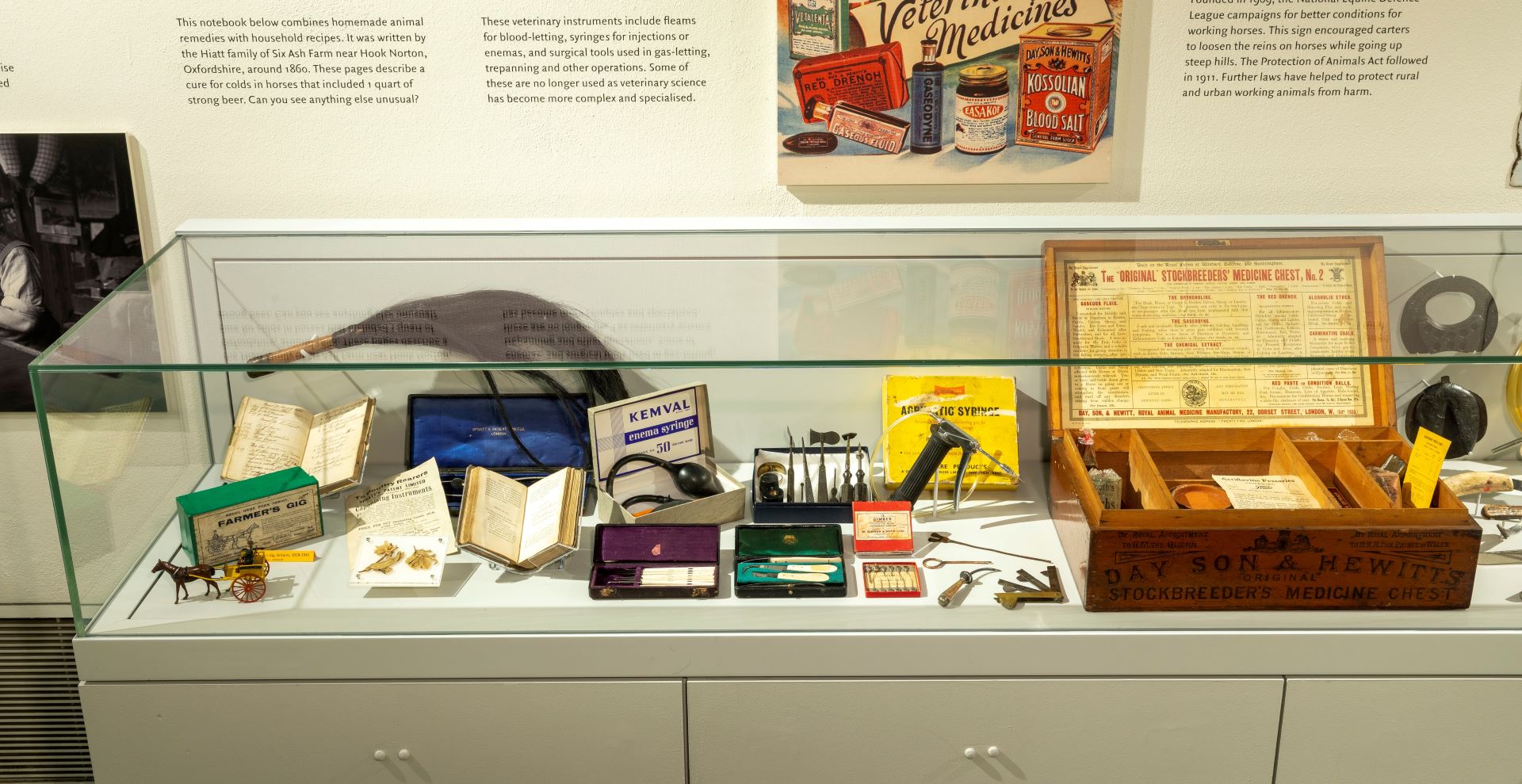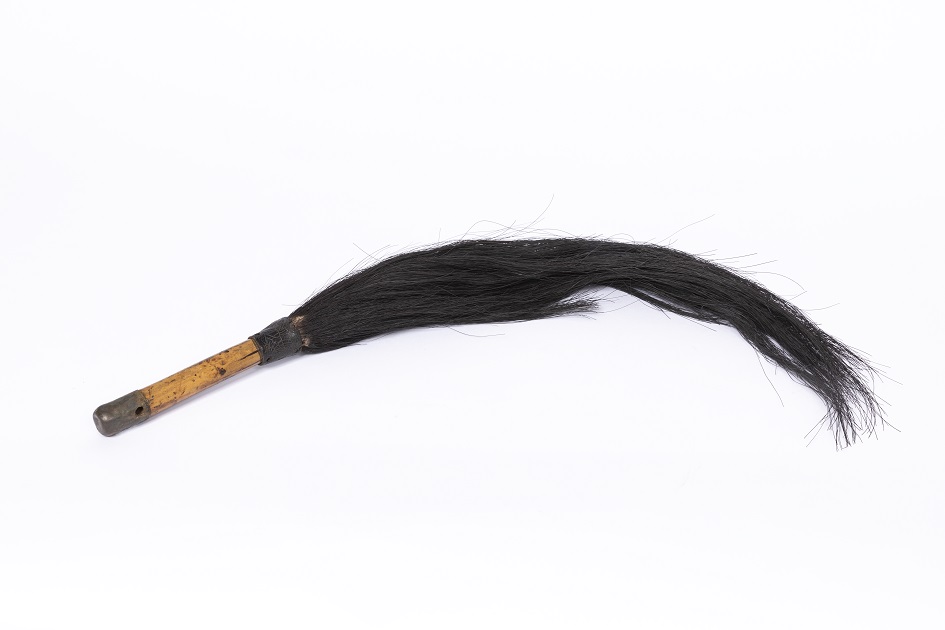 Fly switch
Produced in the early 20th Century (1900 – 1924), the main components of this fly switch / twitch are made from metal, leather, and horsehair. This item served two purposes. One is a decorative twitch that is used to sooth horses during stressful situations, such as shoeing. The other is to brush flies off horses during the shoeing process.
MERL 55/181
close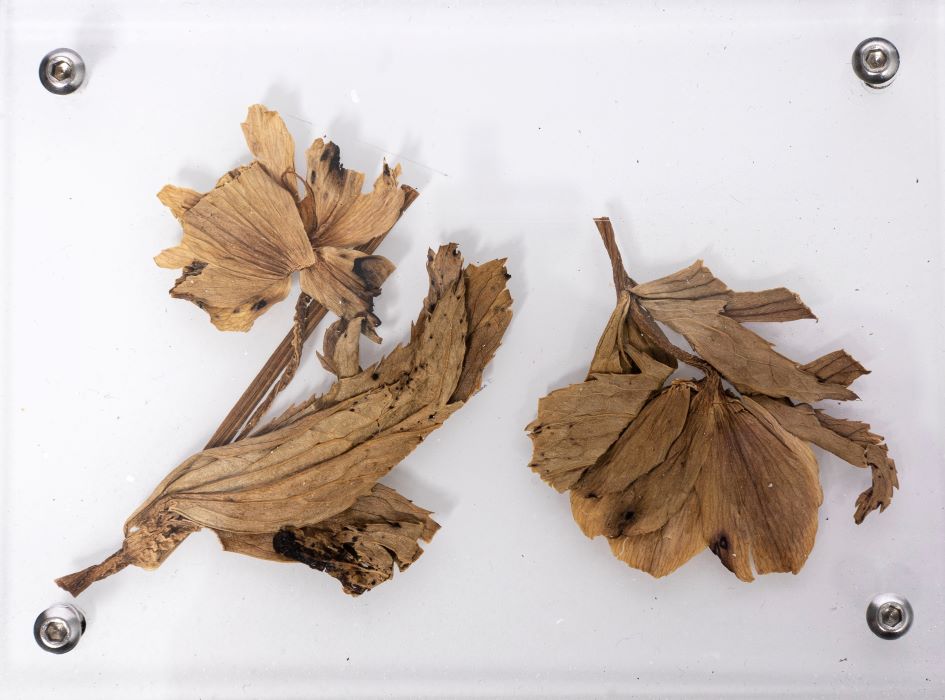 Hellebore sample
This is a sample of dried hellebore which was used in the Dales area of Durham (Weardale, Teesdale), where it was known as 'felon grass', as a last resort to treat a cow on which a vet had given up. A cut was made in the skin of the animal, and a hellebore leaf inserted under the skin. The cut was stitched up and the hellebore left for ten days before being removed. These were cut & dried in summer and were used in dry form throughout winter – most users preferred fresh material in season.
MERL 60/150
close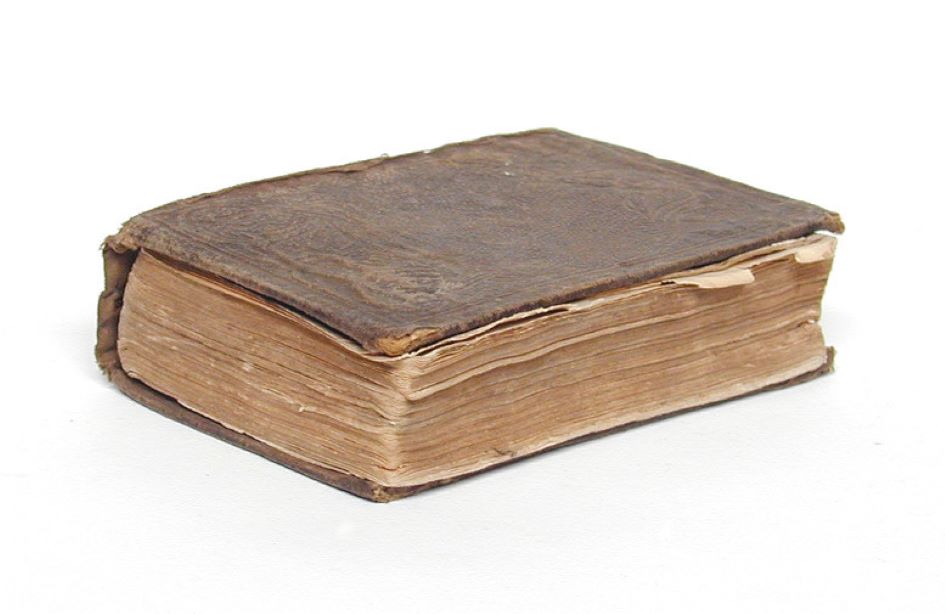 Clater's Cattle Doctor
This book was originally written by Francis Clater in 1810 and was re-printed in 1814, 1844, 1846, 1853, 1870 and possibly other years. The 1870 edition was almost entirely re-written by "Armytage" which omitted much conjecture. The book is primarily about the diseases of cattle and gives some remedies. It also contains a section about sheep, and has been selected by scholars as being of cultural importance.
MERL 87/19
close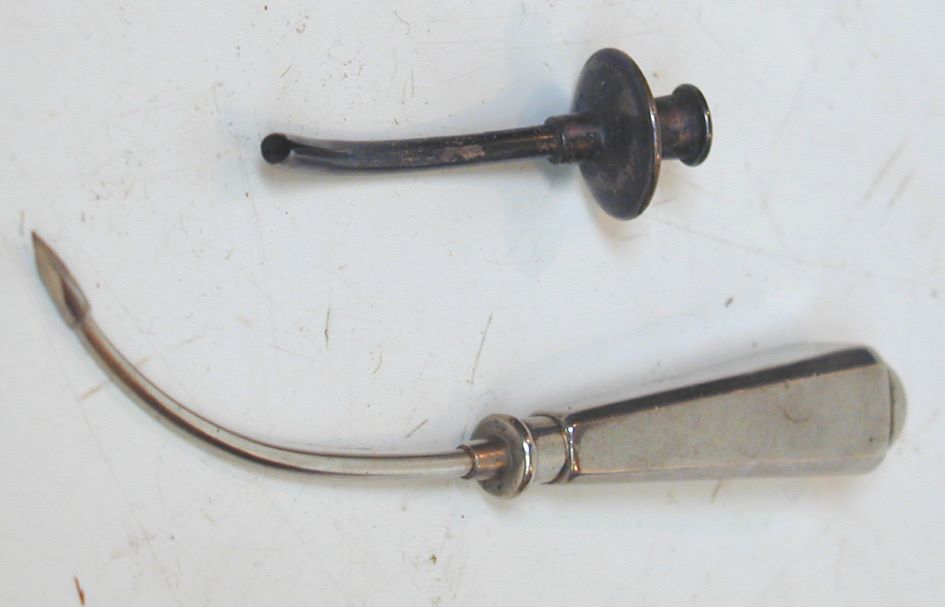 Trochar and cannula
This piece of equipment is called a trochar and cannula and was used for drawing off fluid or gas in an animal. It consists of the trochar, a steel spike, and the canula, a metal sleeve with a collar at the handle end. After insertion, the trochar is removed, leaving the cannula to act as a vent.
MERL 2002/32
close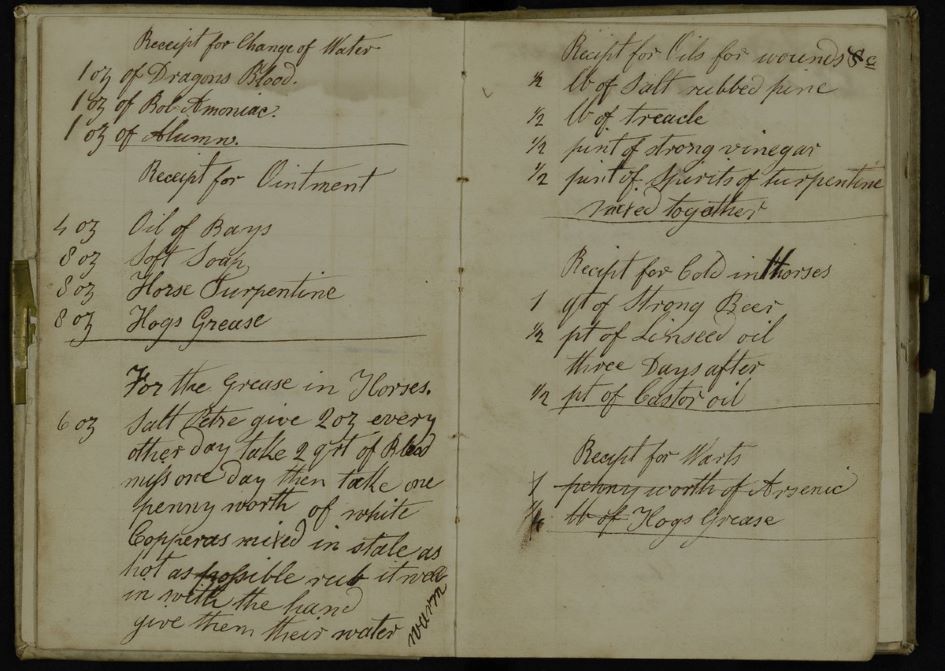 Farmer's notebook
This notebook was created by John Hiatt, a farmer, to record recipes for household and veterinary uses, such as medicines. John Hiatt was the farmer at Six Ash Farm from 1860. The Hiatt family farmed ninety acres of land here until they left in 1947. They also owned drapery businesses in nearby towns.
FR OXF 4/3/1
close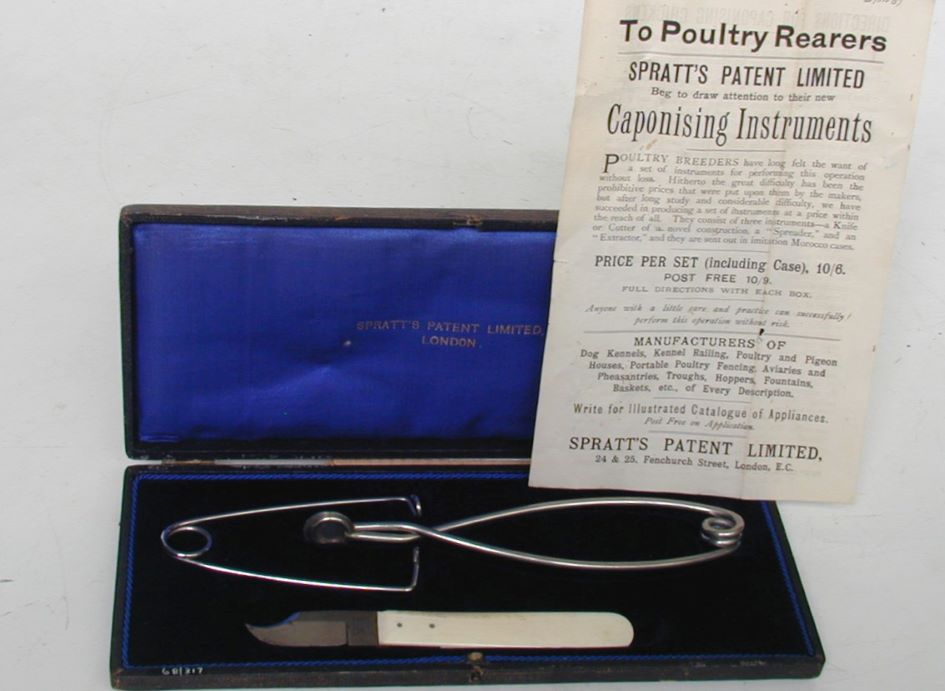 Caponiser
The box includes: a knife, spreader, extractor, box, and instructions. It is used for castrating cocks (male chickens). It was produced by Spratts Patent Ltd.
Spratts was founded by James Spratt c. 1860. Originally an electrician from Cincinnati, Ohio, Spratt was the first person to manufacture dog biscuits on an industrial scale, establishing his headquarters in Holborn, London. Spratt also pioneered the concept of animal life stages, with appropriate foods for each stage, a concept widely in use to this day. Additionally, Spratts was the first company to erect a billboard in London.
MERL 68/317
close