Women's Farm and Garden Association
Reference: SR WFGA, SR 2WFGADate: 1890-1991Extent: 36 boxes
The Women's Agricultural and Horticultural International Union was established in 1899 after a group of women who had attended the International Conference of Women Workers in London in July 1899 decided that they would like to keep in contact. Initially the society had 22 members, producing the first leaflet in 1900. The name was changed to The Women's Farm and Garden Union in 1910, to the Women's Farm and Garden Association 1921, and in 1929, the society became incorporated.
The objectives of the Society were to unite all professional land workers and those interested in outdoor work for women into a strong central association, to help and advise land workers on all matters connected with their profession and to influence public opinion in everything concerning women workers on the land.
The society established several committees including the important Education Committee in 1910 which was responsible for administering examinations in practical gardening and poultry management for women. The society was also responsible for the establishment of the Women's National Land Service Corps in the First World War, aiming to replace the labour lost to enlistment and any possible disruption to supplies of food. This was taken over by the Board of Agriculture in 1917 forming the first Women's Land Army. The society was still involved as an agency to recruit labour. An outfit department was set up by the society in 1921 to enable women to buy smaller sized clothes from the society.
In 1922, the society bought a 98 acre farm with cottages at Wire Mill, Lingfield, Surrey to set up a small holdings colony, with 8 holdings initially occupied by 13 women. The society established an office in 1917 at Baker Street in London, then moving to Park Street and on to Courtauld House, Byng Place, London in 1931, which had been given to the society by Miss K. M. Courtauld. A clubhouse was set up and used by members to stay in. Courtauld House was sold to the Quakers in 1963 and the society leased back office space that they needed. In 1978 the society moved out of London buying Lilac Cottage, Birch Green, Colchester, Essex, which was sold in 1983. The society then moved to Circencester, Gloucestershire.
More Information
Full descriptions are available on our online database: SR WFGA and SR 2WFGA
Handlists for each deposit of the collection can be found here: SR WFGA and SR 2WFGA
See also the Women's Land Army Collections.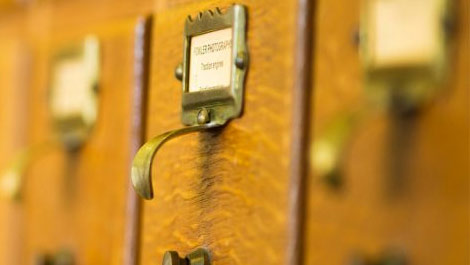 Looking for a specific item?
We are regularly updating the collections that we publish on our website but if you are after something specific that you can't find online, then drop by for a visit or feel free to contact us and we will be happy to help you.