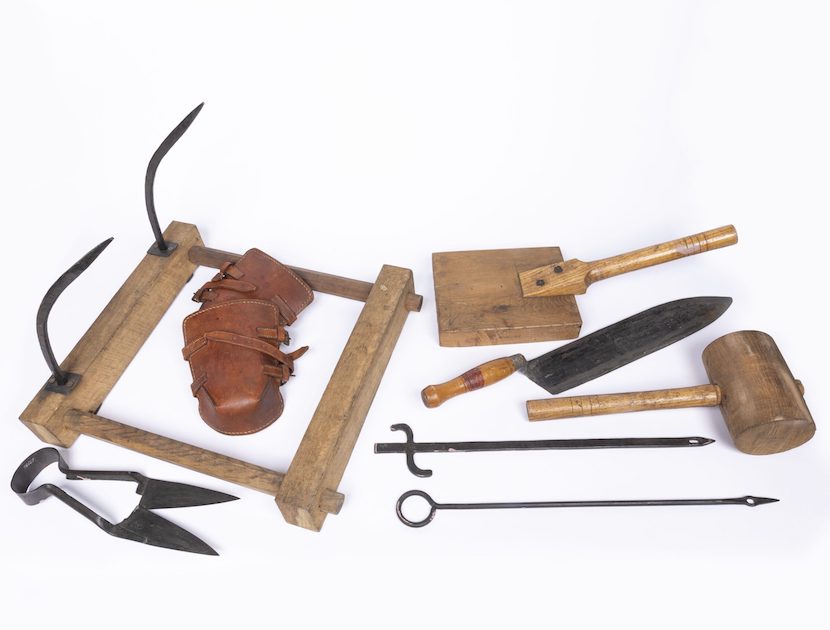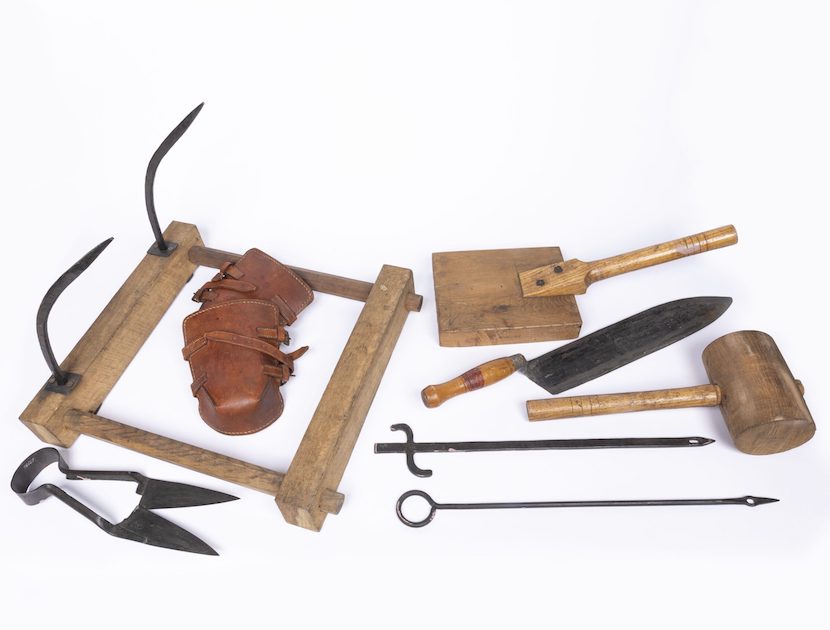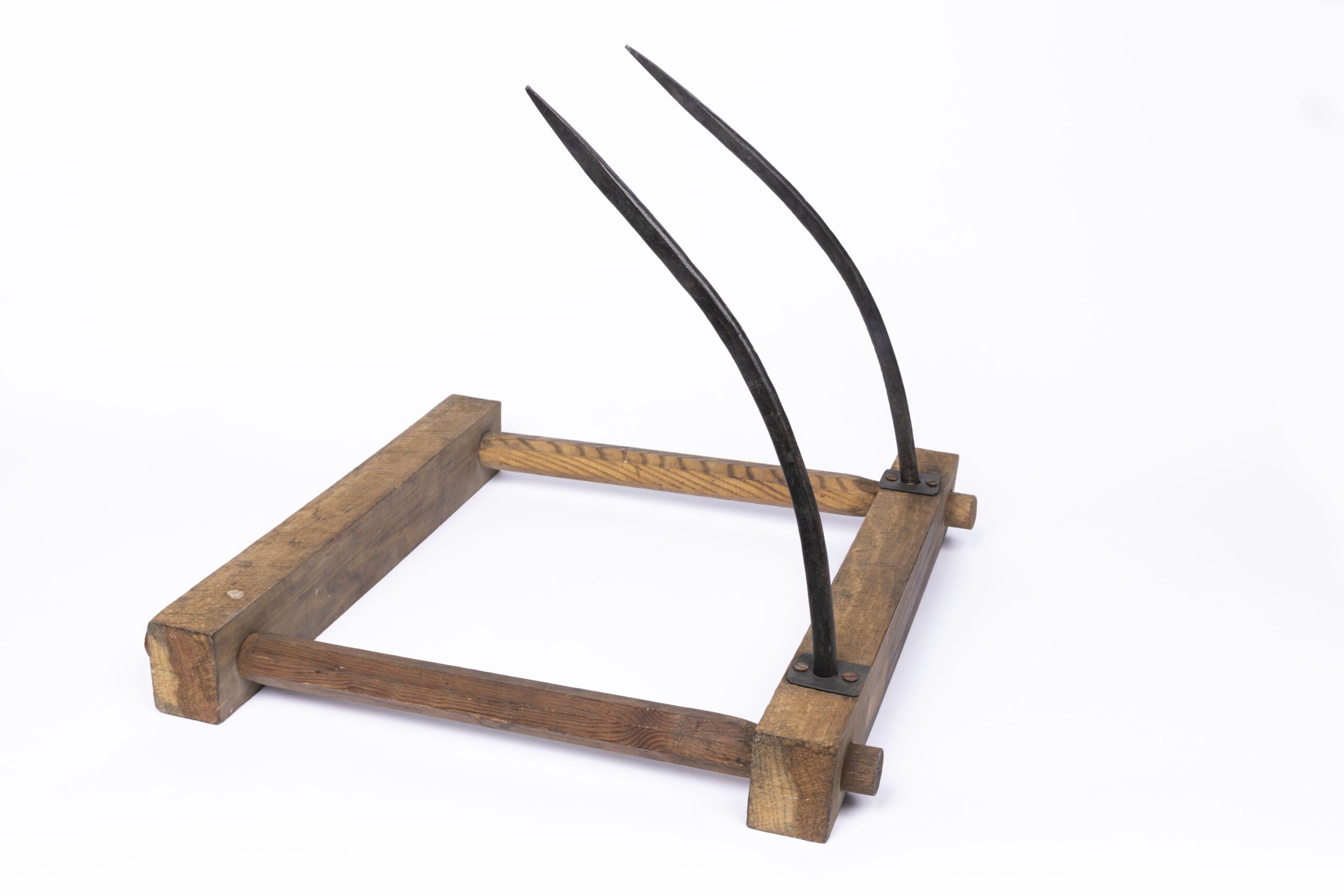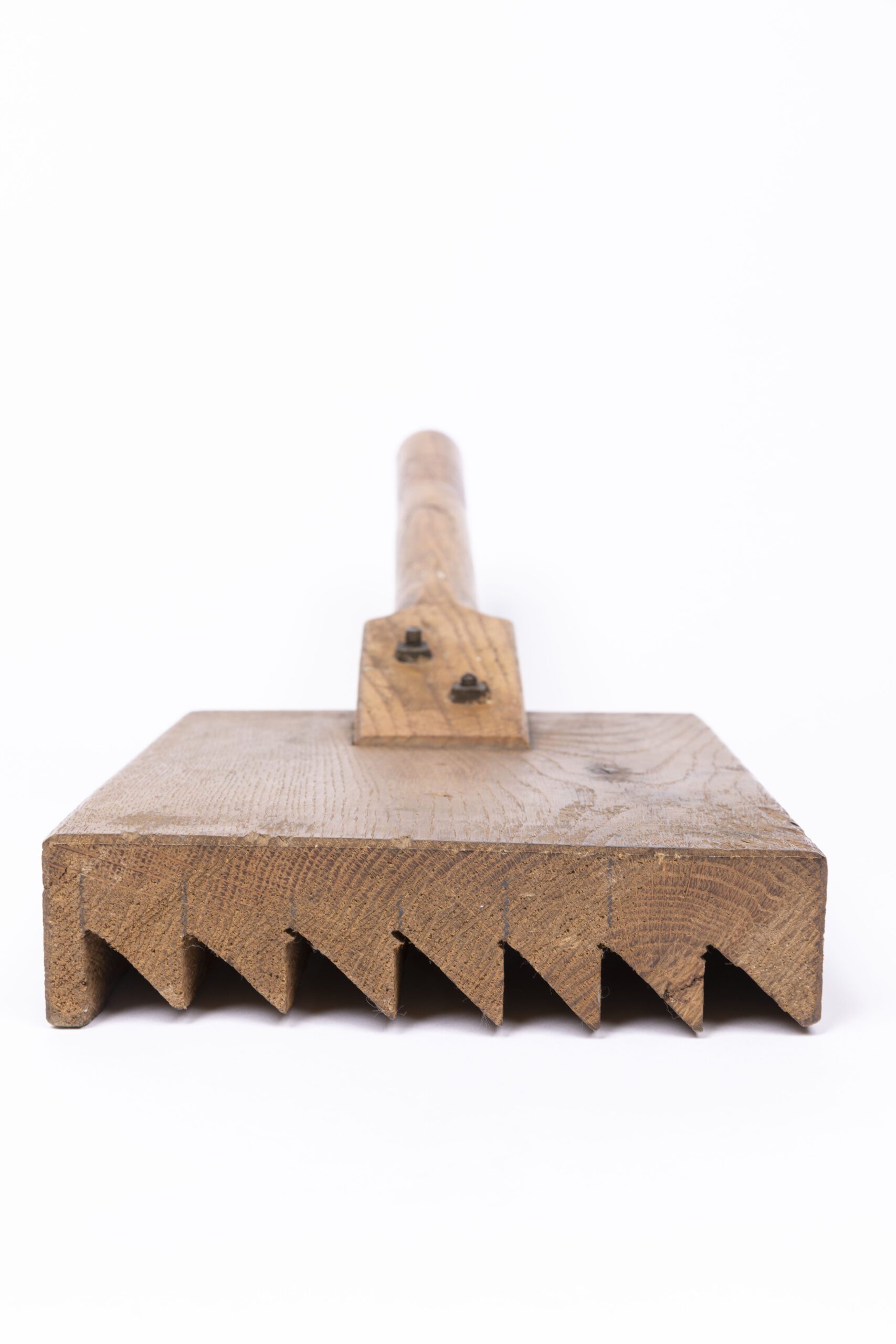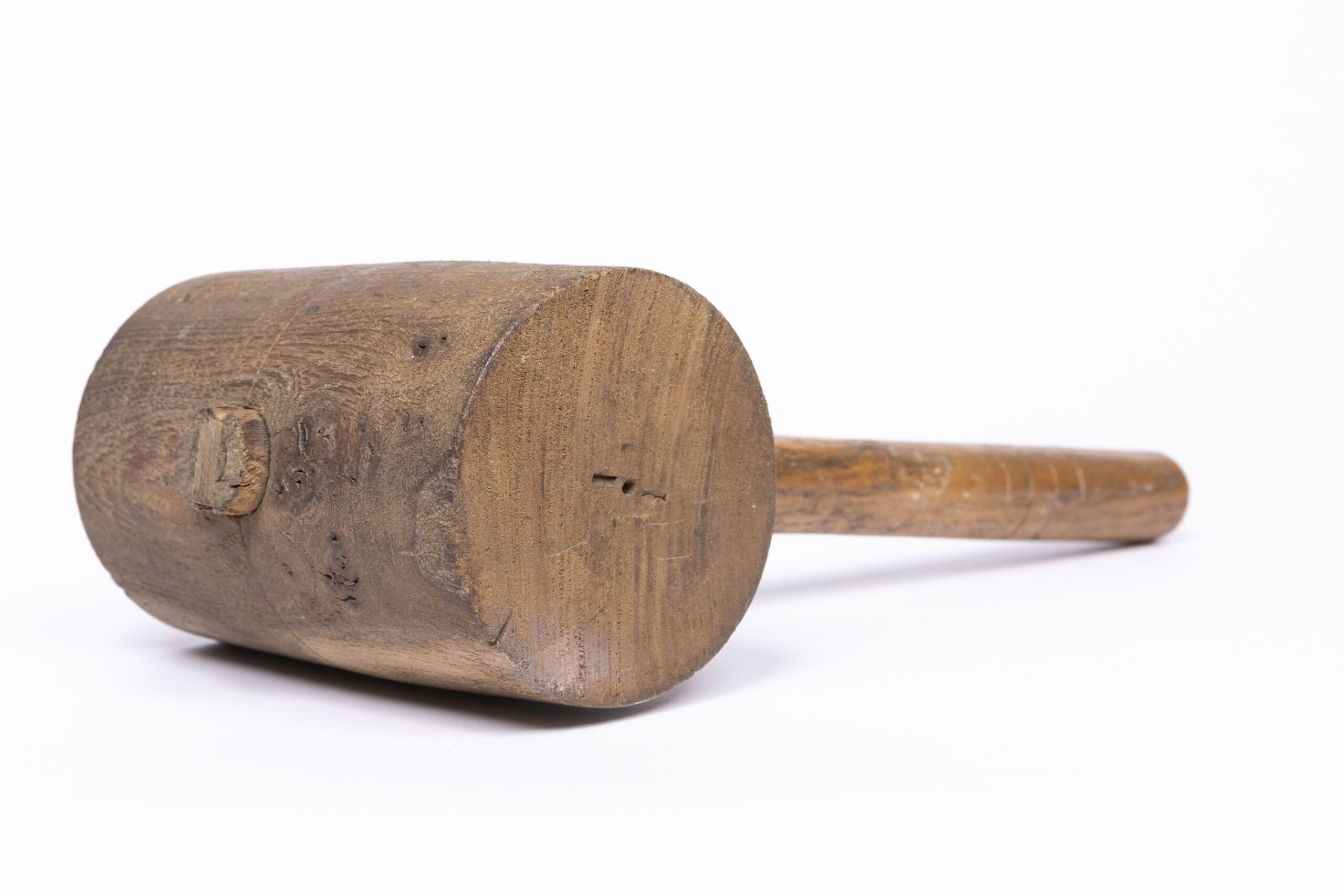 Festival of Britain, Thatching tools, 1951
---
This set of tools was exhibited at the Festival of Britain, where it helped to tell the story of straw in the Country Pavilion. The display also included straw sculptures produced by celebrated maker Fred Mizen. His techniques were derived in part from the art of thatch finials— decorative flourishes designed to adorn a roof ridge, hayrick, or straw stack. The tools themselves were not destined for working use. After this brief moment in the limelight they were transferred to The MERL collection.
Traditional heritage skills formed part of the wider Festival of Britain offer. The Living Traditions exhibition in Edinburgh showcased makers including weavers, woodcarvers, lace makers, and potters. On the Southbank site, only a stone's throw from the straw displays, blacksmith Thomas Haywood delivered live demonstrations. He would later complain of the terms of his appearance, which entailed long hours and, he later claimed, led to considerable loss of income.
Thatching declined considerably in the twentieth century, especially following the Second World War. Inter-generational lines of skills transmission were broken, farmers no longer relied on thatch for barns or ricks, and combine harvesters impacted the availability of good straw. The continuing precarity of the profession is shown by its listing by the Heritage Crafts Association, though it remains active and vibrant for now.
Click here to see an amazing film by Mark Hannant, showing Master Thatcher Nick Walker exploring these objects for the very first time (4:25 mins), as part of The MERL's 70th anniversary project, 51 Voices.