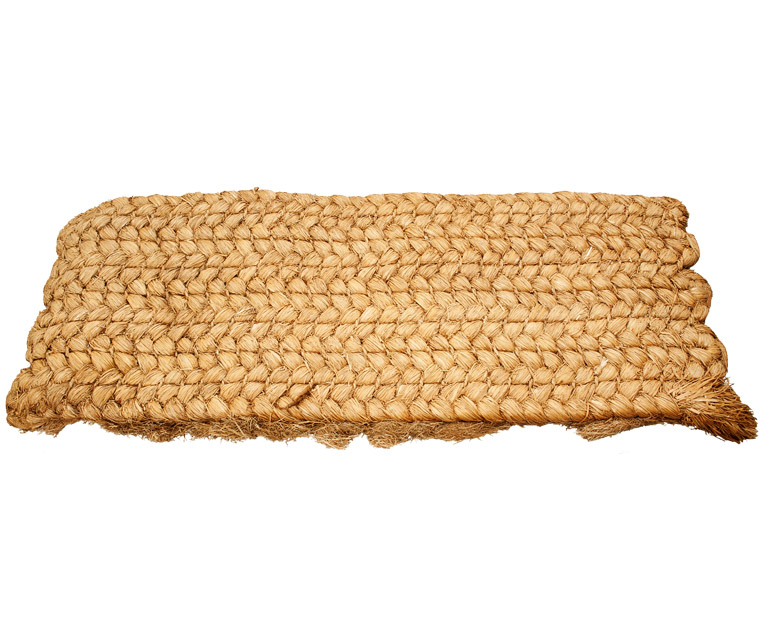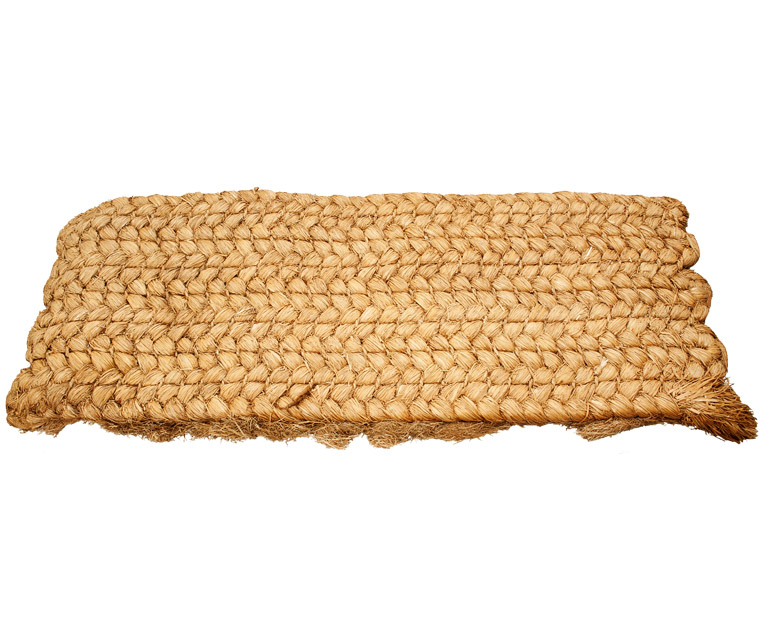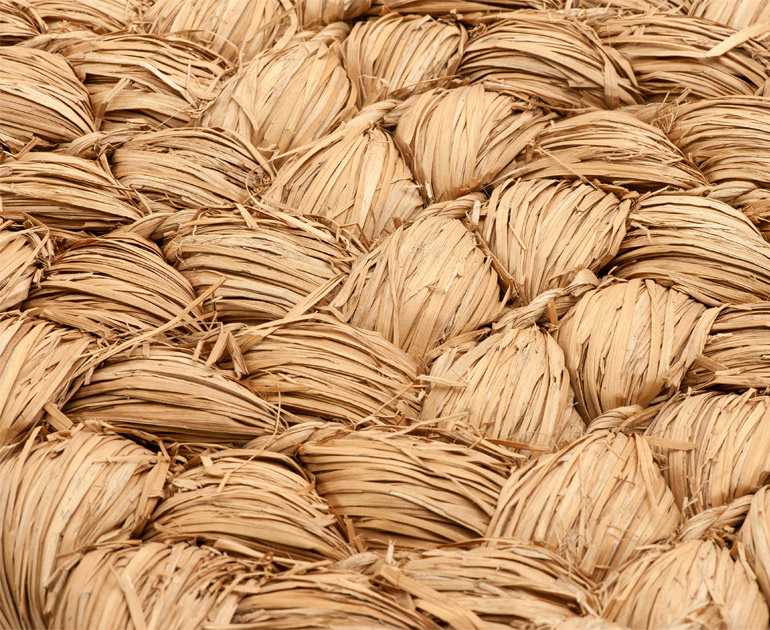 This mattress was found walled up in a house in Titchfield, Hampshire, and may date from the seventeenth century or earlier. It consists of thick plaits of three, sewn together and made of Carex, a type of sedge. The underneath is fluffy, like carpet pile, and is probably unfinished.
Such mattresses were used either for laying out the dead before they were placed in the coffin or for women in childbirth. Unsurprisingly, they would probably have been burnt after use, so this mattress may not have ever been used for either purpose.
These mattresses are also commonly found as part of tomb monuments, such as this one of Chaloner Chute (c.1595-1659) at the Vyne Estate in Hampshire. Used for both noble and common monuments, it may be a statement about Death as the great equaliser.