Simpson, Betty (horse brass collector)
Date: 1850s-Extent: 91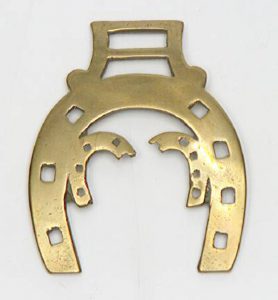 Miss Dorothy Betty Simpson had an interested in horse brasses and amassed a large private collection. Horse brasses are decorative brass plaques that hang on horse harnesses, especially heavy horses or parade horses.
The earliest decorations on horses are believed to have been in the form of charms for the purpose of warding off evil spirits. The practice grew into a tradition which gathered pace during the nineteenth century with the introduction of brass ornaments which, after 1850, were available in large quantities and in many different designs from specialist manufacturers.
The collection consists of 91 horse brasses in many designs. The collection came from the estate of Miss Betty Simpson via the Victoria and Albert Museum.
More Information:
The objects are catalogued on the online database. Search using the phrase 'Betty Simpson'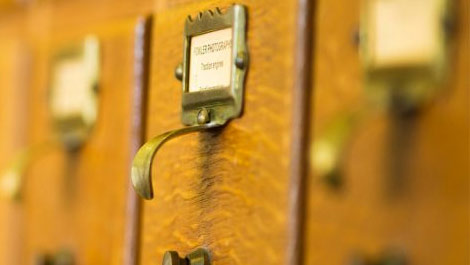 Looking for a specific item?
We are regularly updating the collections that we publish on our website but if you are after something specific that you can't find online, then drop by for a visit or feel free to contact us and we will be happy to help you.