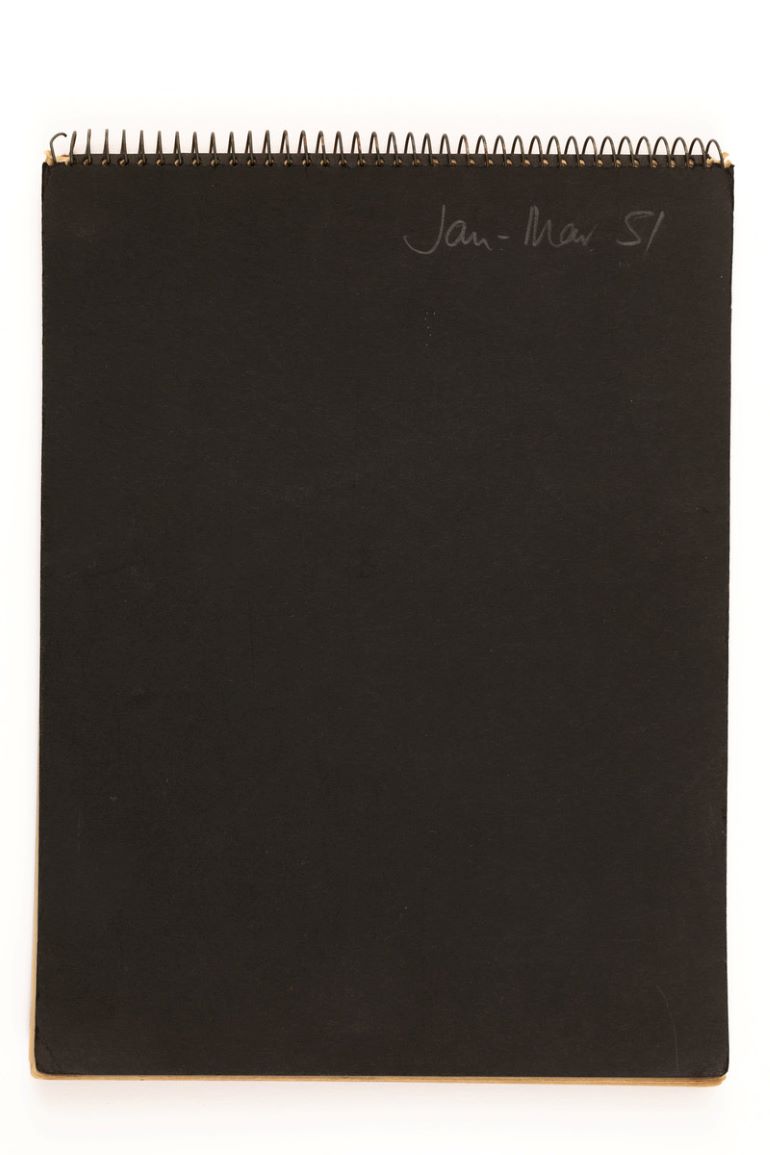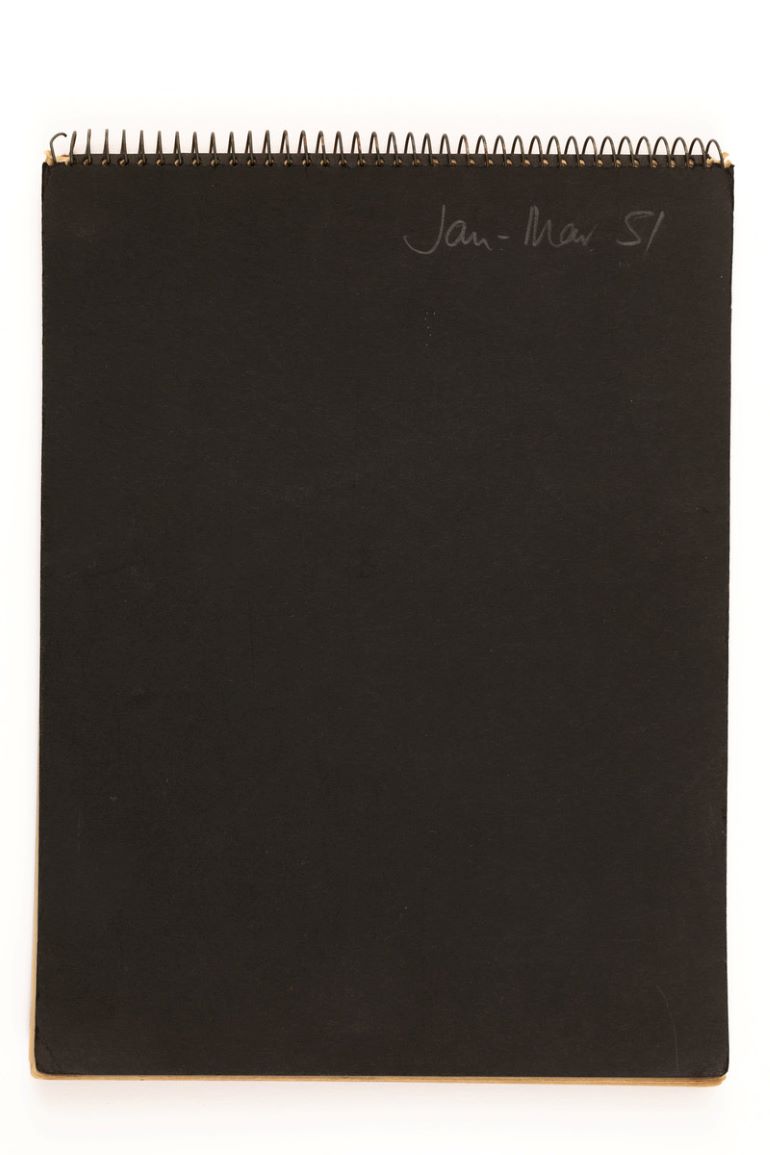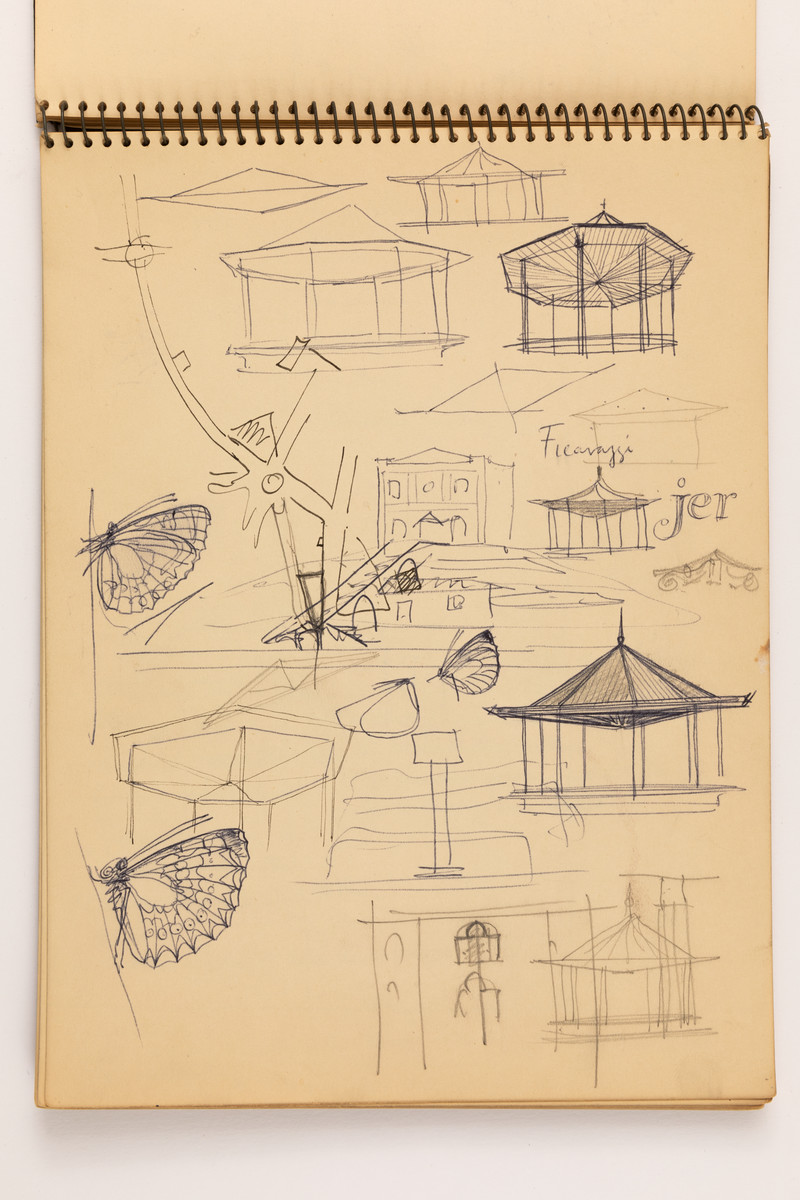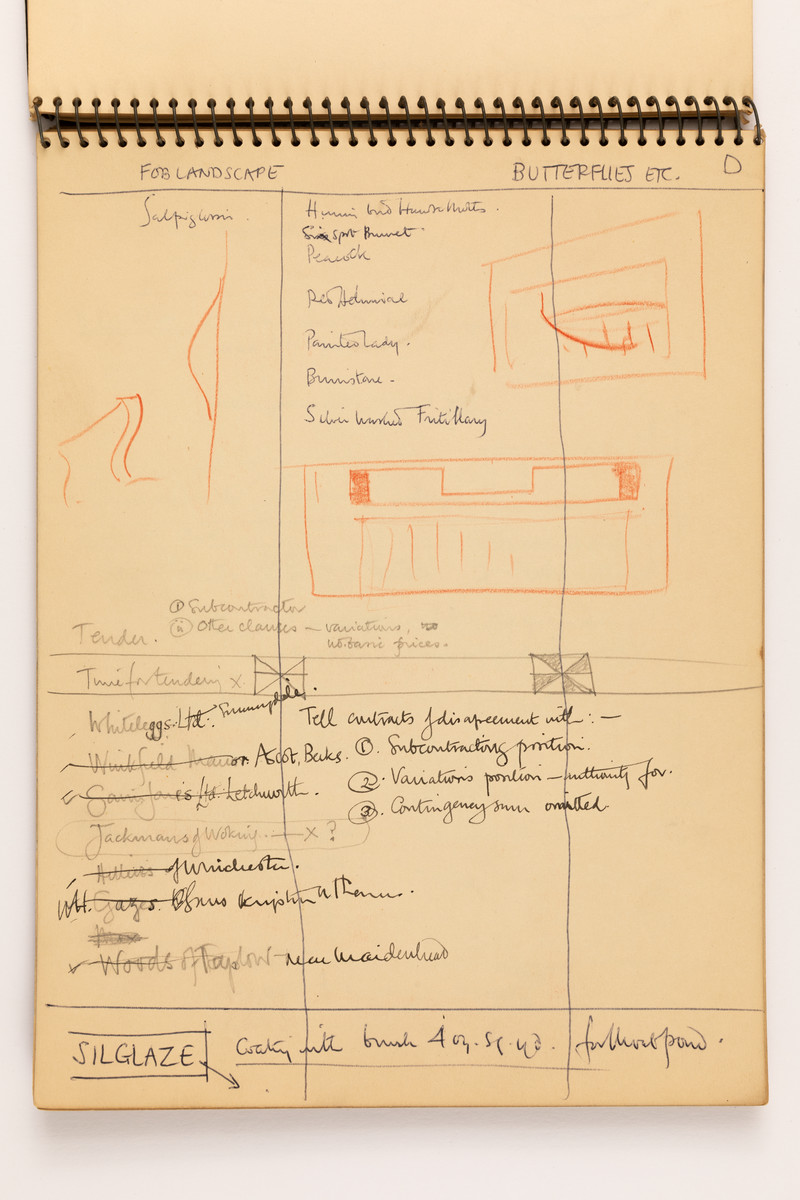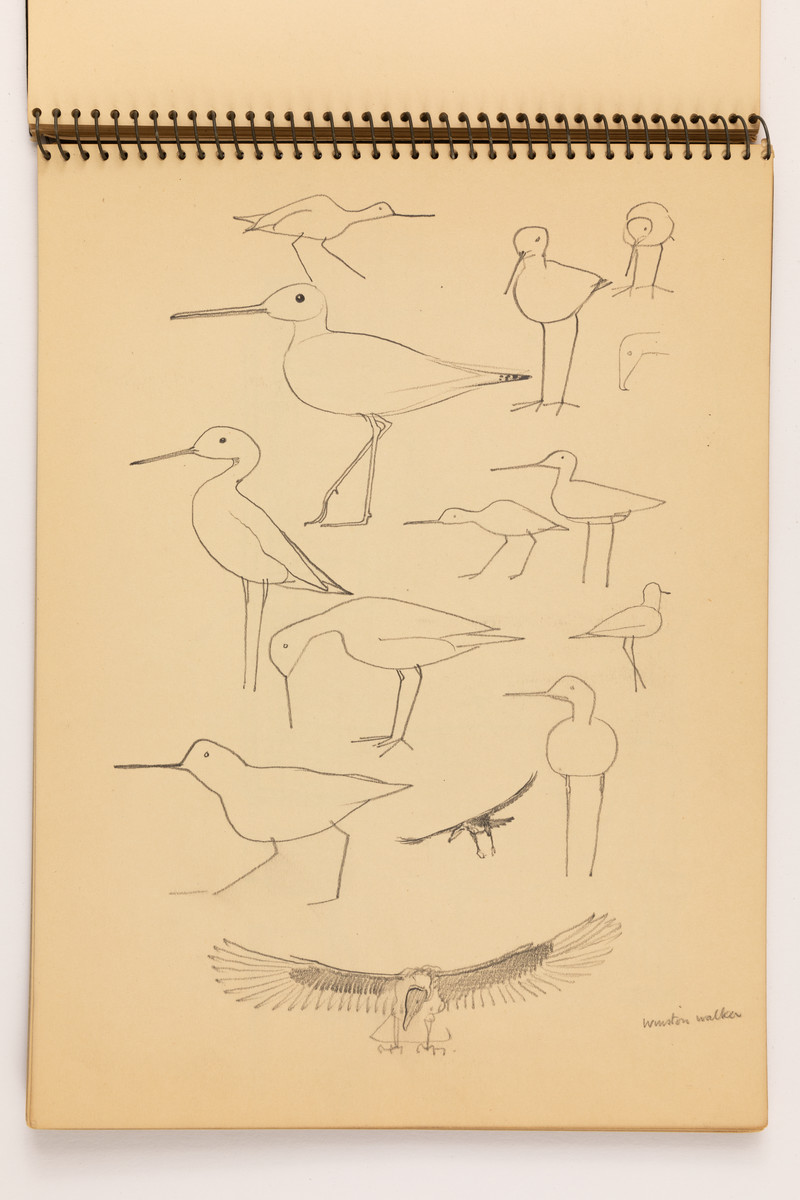 Peter Shepheard, Landscape design sketchbook, 1951
---
This sketchbook belonged to architect, planner, and landscape architect Peter Shepheard and dates to January to March 1951. During this time he was working on final plans for the South Bank Exhibition site of the Festival of Britain. His contribution included designing garden-type zones in association with the main public spaces. He was also responsible for certain visible but inaccessible areas. He dubbed these 'space left over in planning' or 'sloip'.
Prior to employment on the Festival he gained experience of post-war reconstruction whilst working on the Greater London Plan and for the Ministry of Town and Country Planning in the late 1940s. Adding to an interest in nature that had been with him since childhood, this mix of rural and urban influences stood him in good stead for a metropolitan site intended to celebrate the wider British landscape.
The sketchbook recalls Shepheard's part in the Festival project, which saw him introduce structural herbaceous planting and make contributions to the built environment. It also features other quirks of his creative talent, including a page of bird drawings. He would go on to have an illustrious and celebrated career in architecture and landscape architecture, including teaching at a graduate level. He would also illustrate several books on birdlife, including The Book of Ducks, published in 1951, and Modern Gardens from 1953, which featured a section on the South Bank site.