Russell, Sir Edward John (agricultural scientist)
Reference: FR HERT 11Date: c.1822-1965
Edward John Russell was born on 31 October 1872 at Frampton-on-Severn into a large but poor family.  Russell decided early on that he wanted to pursue a career in the subject of chemistry, however he had to leave school at 14 to pursue work.  He failed to find enough work to pursue his scientific education and applied to the Carmarthen Presbyterian College, to follow in his father's footsteps as a minister.  Russell passed the London University Matriculation and entered the College in September 1891.  Russell studied for the London Intermediate BA passing this in June 1892 while gaining an open scholarship in Science at Aberystwyth University College where he remained for two years.  He transferred to Owen's College, Manchester in September 1894. Russell gained his BSc in Chemistry in 1896 and the following year was appointed Lecturer and Demonstrator at the College.  For his research at Manchester, he was awarded the degree of DSc by London University in 1901.  Following a period of social work in Manchester slums he conceived the idea of some sort of agricultural settlement, to pursue this he became a Lecturer in Chemistry at Wye Agricultural College in January 1901.  He updated the teaching of agricultural chemistry at the College so that it was more aligned with pure science which he hoped would improve and develop agricultural practice through the work of experimental farms where the results of practical research could be communicated to both teachers but also applied by farmers in their day-to-day work.  Russell became the first 'Goldsmith's Company Soil Chemist' at Rothamsted Experimental Station in July 1907 and then becoming Director of Rothamsted in October 1912.  Russell was elected a Fellow of the Royal Society in 1917.  Russell was Director of Rothamsted for 31 years, but he had a world-wide influence on agricultural science, exerting a direct and personal influence during his numerous travels abroad.  These travels started in 1909 when he went to Canada and included trips to the Sudan, Palestine, the USA, Australia, New Zealand, South Africa, Europe, Russia, India, and Pakistan.  During his retirement Russell found time to continue his writings.  He wrote several books both on farming generally and on soil and soil fertility for the help of farmers and students, and at the age of 90 he started on a History of Agricultural Science in Great Britain.  He was awarded many honours during his life including and OBE in 1918 and received a Knighthood in 1922.
Source: Biographical memoirs of Fellows of the Royal Society, Nov., 1966, v.12, 1966, p. 457 – 477
The collection provides evidence of his life-long work in agricultural science and his links across the globe, and includes correspondence, diaries and journals, financial papers, note books and news cuttings, photographs and research papers relating to a Biography of Sir Alfred Daniel Hall and papers relating to his final publication, The History of Agricultural Science in Great Britain.
More information
A full description is available on our online database.
The MERL Library contains many of Russell's publications and many journals and reports published by Rothamsted Experimental Station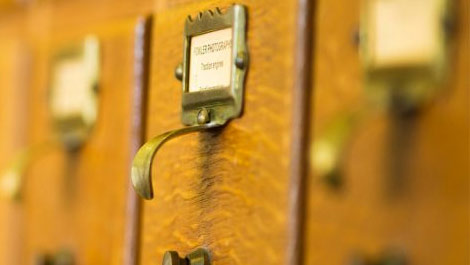 Looking for a specific item?
We are regularly updating the collections that we publish on our website but if you are after something specific that you can't find online, then drop by for a visit or feel free to contact us and we will be happy to help you.