R. & J. Reeves and Son Ltd.
Reference: TR REE (for archive material)Date: 1850-1970Extent: 229 objects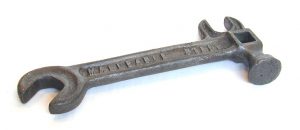 R. & J. Reeves and Son Ltd. were an agricultural machinery manufacturer at Bratton Iron Works, Wiltshire. The firm was well-established by 1849 and went into final receivership in 1970. In 1973, the Bratton Iron Works was demolished.
The object collection consists of over 200 tools and nameplates produced or collected by the firm. The archives include trade records for the firm. There are also photographs taken by John Tarlton of the wheelwrights at R. & J. Reeves.
More Information:
The objects are catalogued on the online database
The archives are available on our online database, including the photographs (reference number P TAR PH1/3/3/17/1-19)
Associated collections
R & J Reeves and Son Ltd. (TR REE)
We also have a significant archive of material related to the firm. There is a full description on our online database and a full handlist can be found here.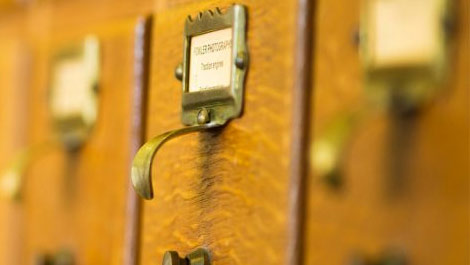 Looking for a specific item?
We are regularly updating the collections that we publish on our website but if you are after something specific that you can't find online, then drop by for a visit or feel free to contact us and we will be happy to help you.