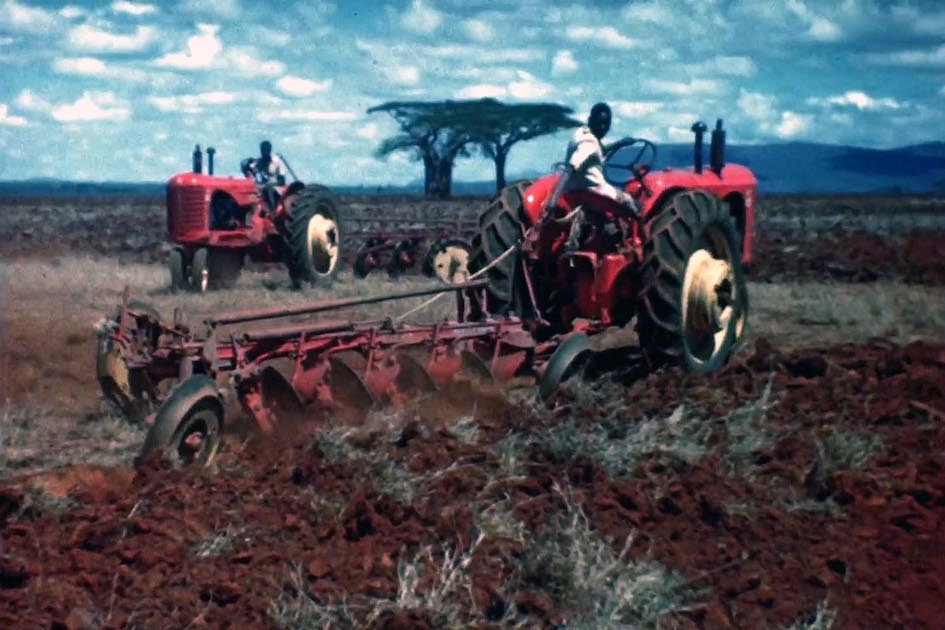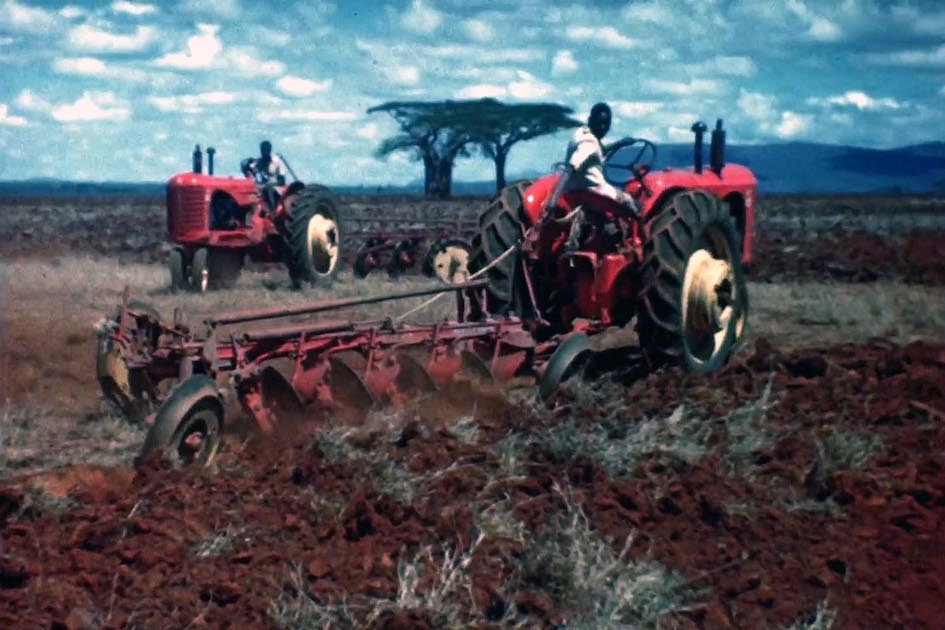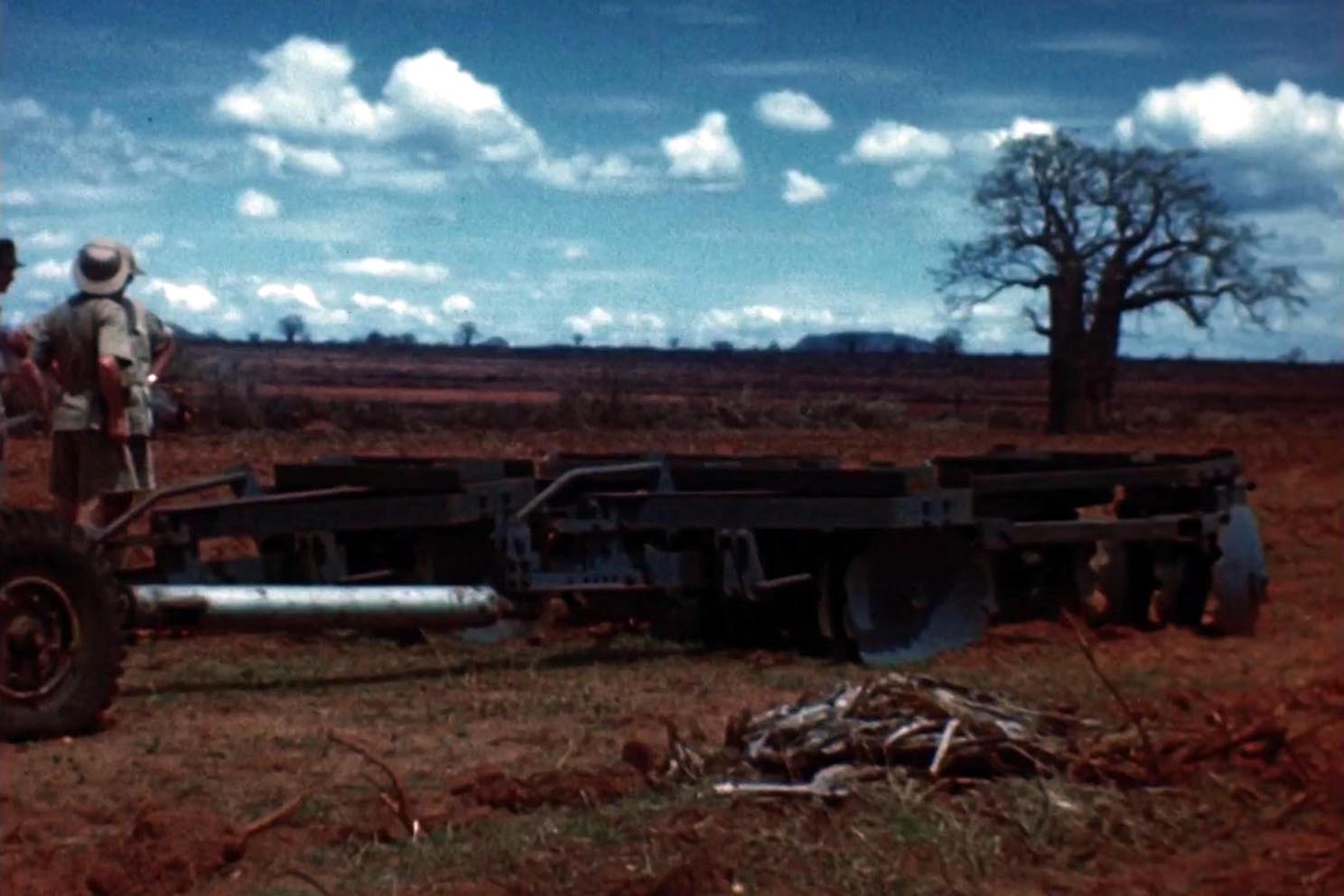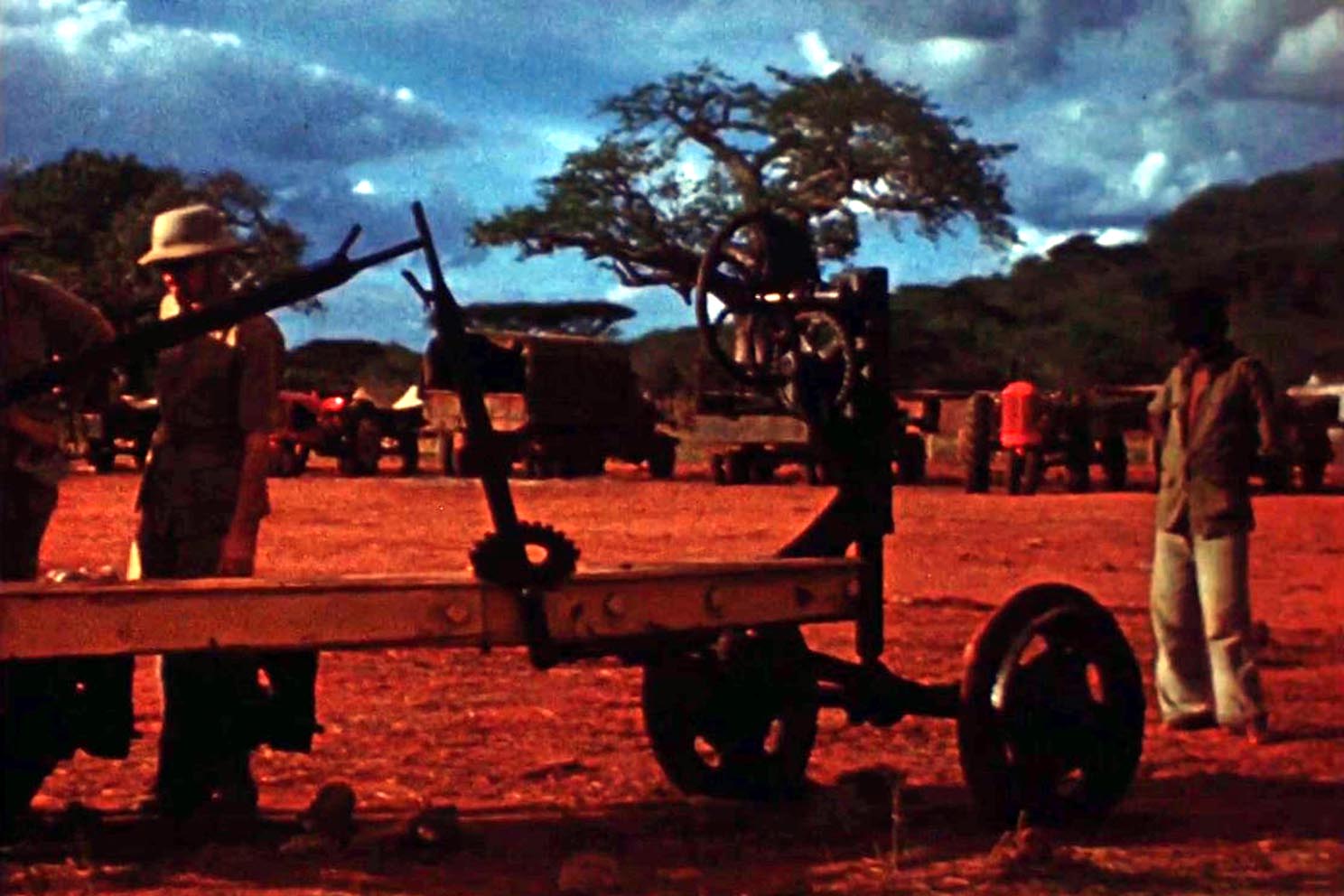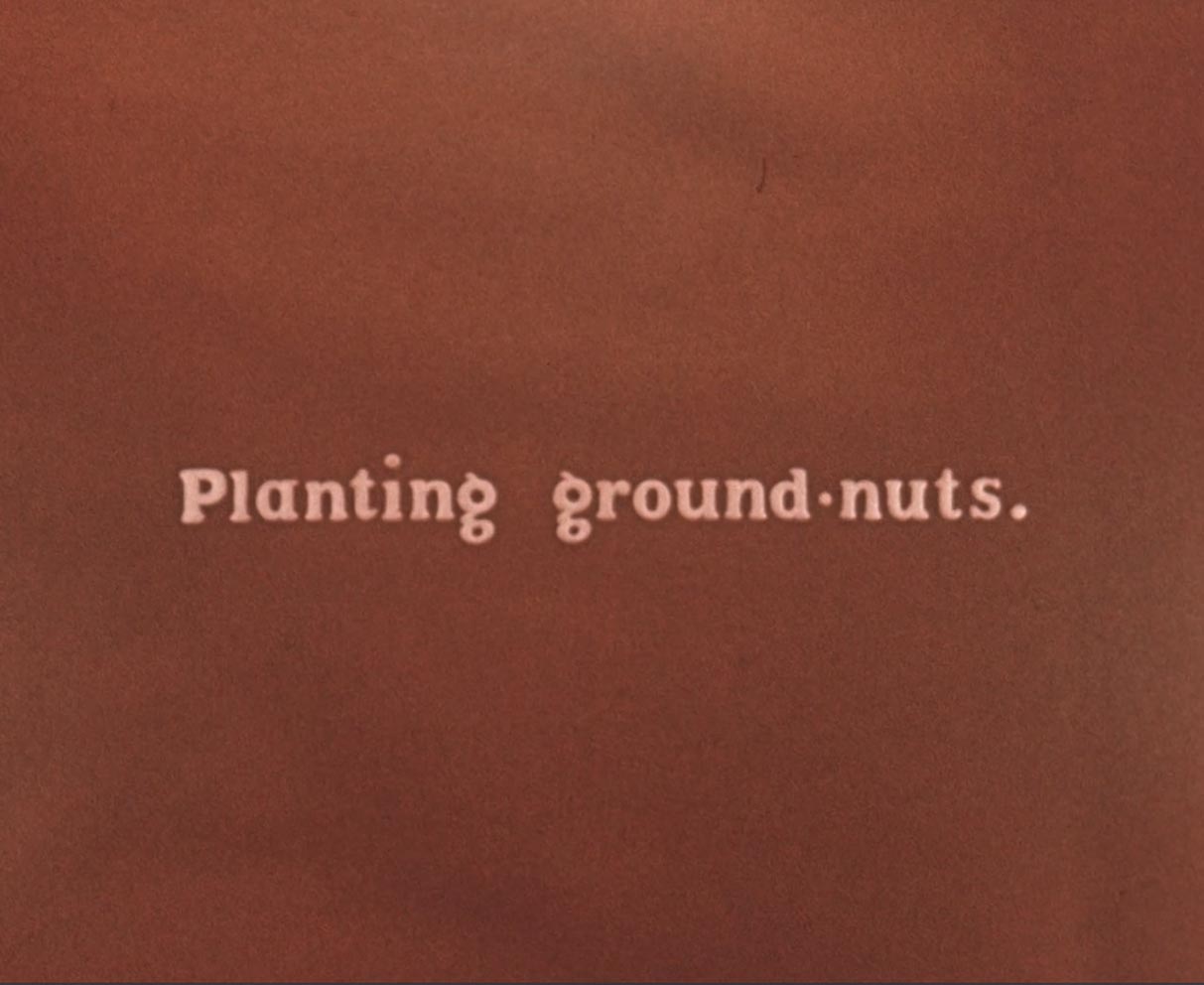 Colour film, The Groundnut Scheme at Kongwa, Tanganyika, 1948
---
The East Africa Groundnut Scheme was a disastrous attempt by the British Government to cultivate enormous tracts of land in Tanganyika (present-day Tanzania). Work commenced in 1947 and was abandoned in January 1951. This short film forms part of the archive of agricultural engineering firm Ransomes, Sims and Jefferies and captures the project whilst it was underway. The film was probably made to record the involvement of Ransomes and other companies.
The goal of the Scheme was to grow peanuts to solve cooking oil shortages in Britain and to create work in Tanganyika to reduce rural depopulation. Politicians pushed for mechanisation before the trials led by chief scientist Hugh Bunting were complete. Despite massive investment the land and climate were not suitable and the machinery could not cope. Bunting would become one of the Scheme's greatest critics. He later moved to Reading where he set up the first course in Agricultural Extension.
In the 1940s an agricultural specialist in Reading called John Higgs studied various farm projects in Africa, including this one. Higgs started work as the first Keeper of The MERL in the same month that the Groundnut Scheme was abandoned. The Museum would go on to collect English material and served in part as a model for farm development at home and overseas. However, much like the Tanganyika Scheme, this approach failed to account for non-European cultures, environments, or needs.
You can watch the film online here, using the University of Reading Virtual Reading Room.
You can visit an online exhibition about the Scheme here, developed with the help of students from the Department of History at the University of Reading.