Ranks Hovis McDougall Ltd.
Reference: TR RHMDate: 1886-1972Extent: 59 series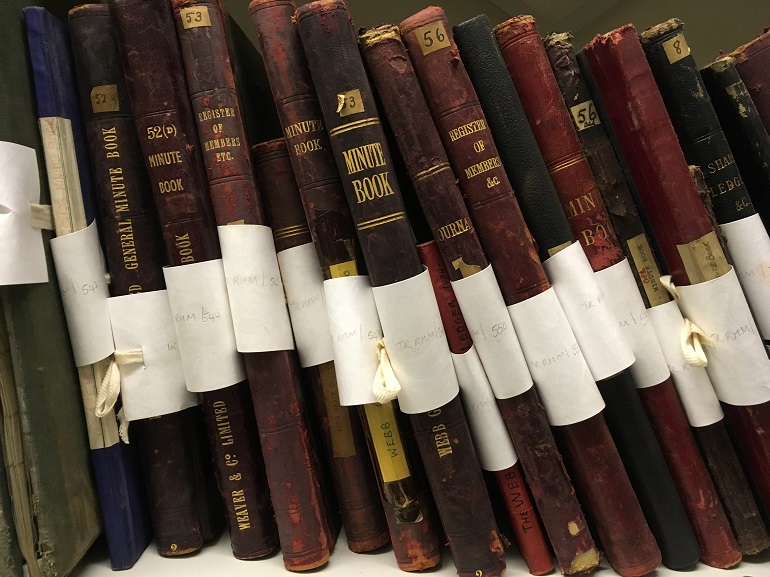 Joseph Rank, the founder of the company, began in the milling business in 1875 by renting a small windmill. Rank explored new milling methods to improve his competitive position against foreign imports. In 1885 he built a mechanically driven flour mill in Hull. In 1888 he built another steel-roller plant in Lincolnshire, and soon after still another even more modern plant. This new plant, equipped with the best technology available, produced 20 sacks of flour an hour and was considered one of the finest flour mills in the country.
Since bread was the staple of the country, Joseph Rank was challenged to increase productivity. He also set up agencies to distribute his flour in parts of England where it previously had not been sold. In May 1899 Joseph Rank Limited was incorporated, and Joseph Rank became governing director, which he remained until his death in 1943.
In 1902 Rank made his first trip to the United States to understand his American competitors. Soon after his trip abroad, the company built mills in London and Cardiff. In 1912 a mill in Birkenhead was built to supply the needs of Ireland and northwestern England. Soon after that, the corporate headquarters was moved from Yorkshire to London.
During the 1920s, Joseph Rank expanded into Scotland and Ireland. He formed the British Isles Transport Company Limited to provide for the distribution needs of his company in 1920. In 1933 Ranks Limited became a public corporation. By this time Joseph Rank was in his eighties, but he was still actively involved in the business. His son Rowland was running his own business–the Mark Mayhew mill, which produced animal feed as well as flour, and which, after World War II, would be incorporated into the Rank company. His son James, who after his father's death in 1943 became chairman of the company, was employed during the war as the government's director for cereal imports.
In 1952 James Rank was succeeded by his brother Arthur as chairman. Arthur explored ways of improving quality control in food production founding RHM Technology and its research centre at High Wycombe.
In 1962 the Company acquired the Hovis-McDougall Company, founded in 1957 after the merger of Hovis Bread Flour Company, founded in 1898, and McDougall Brothers, founded in 1864 by Alexander, Isaac, Arthur, John and James Thomas, with its famous Hovis brand of bread, and became Ranks Hovis McDougall Limited. In 1968 RHM went on to buy the Cerebos food group, which brought with it a number of popular food brands as well as interests in France, Argentina, New Zealand, Australia, Canada, the United States and South Africa. In 1969 Arthur's nephew, Joseph Rank, took over the Chairmanship of the Company.
In 1981 Sir Peter Reynolds took over as Chairman from Joseph Rank. In 1992 the Company was purchased by Tomkins plc who then sold it on to Doughty Hanson & Co in 2000. The Company remained in private equity ownership and sold a number of non-core business, including bakery retail chain Three Cooks. In July 2005 it was relisted on the London Stock Exchange. In March 2007, RHM was acquired by Premier Foods but production was cut from 2012.
The catalogue consists of records from three deposits, dating from 1886-1972, of Ranks Hovis McDougall Ltd. and a number of subsidiary firms including:
Associated London Flour Millers (Export) Ltd.
Associated London Flour Millers (Transport) Ltd.
Birkenhead Silo Company Ltd.
The Cleveland Flour Mills (Thornaby) Ltd.
Dorchester Roller Flour Mills Company Ltd.
Eastbury Holdings Ltd.
Grain Union Ltd.
John Greenwood & Sons Ltd.
Hardings Property & Investment Co. Ltd.
Itamin Milk Company Ltd.
Samuel Kidd & Co. Ltd., London
The K O Cereals Company Ltd.
Loring's Process Ltd. (formerly) The Food Enrichment Company Ltd)
Market Brokers Ltd. (formerly Merry Miller Ltd)
Mark Mayhew Ltd.
Paton Trustees Ltd.
London, Rugby's Transit Company Ltd. (formerly Produce Transit Company Ltd.)
Seraflo Ltd, R Simmonds & Sons Ltd.
Sun Flour Mills Co Ltd.
Trafford Mills Ltd.
The Webb Grain Company Ltd.
Youma Ltd., Scotland
More information
A full description is available on our online database.
A handlist for the whole collection can be found here.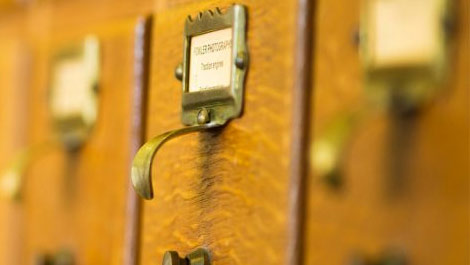 Looking for a specific item?
We are regularly updating the collections that we publish on our website but if you are after something specific that you can't find online, then drop by for a visit or feel free to contact us and we will be happy to help you.