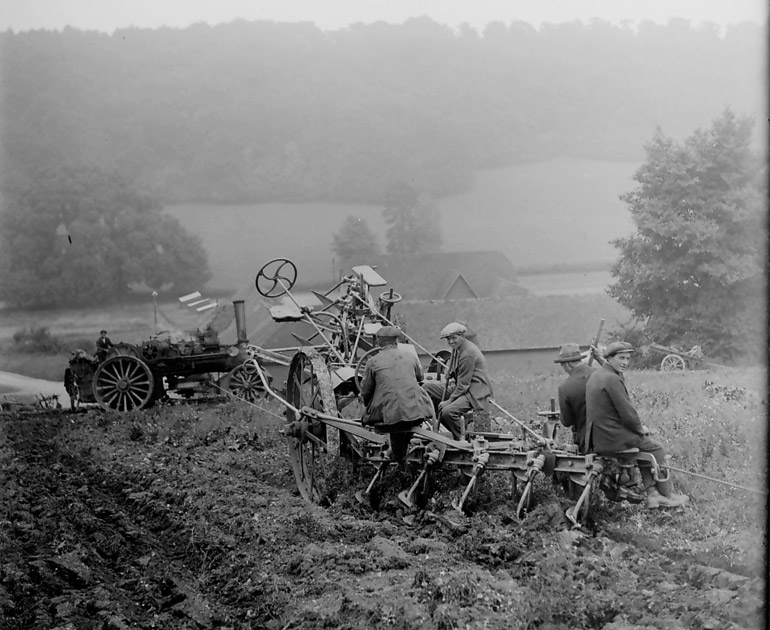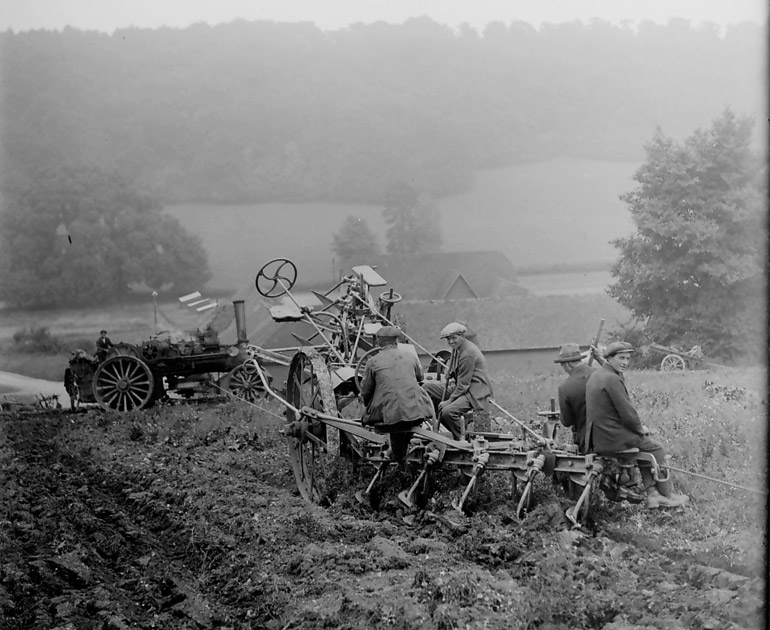 Born in Wiltshire into a Quaker family, John Fowler (1826-1864) became one of Britain's most successful agricultural engineers and invented steam ploughing.
Fowler was concerned with the cost of manual labour needed when cultivating land. In the 1850s he came up with the idea of using steam power instead. His method was to set a steam engine at both ends of a field, which between them would draw the plough across by cable.
Fowler exported his 'double-engine' across the world. However, as steam ploughing machinery was too expensive for most farmers, much was done by contractors. These teams often comprised four men and a boy who lived and travelled together in a van containing all the equipment.
This photo from the Eric Guy Collection shows steam ploughing in action. It taken in Hertfordshire around 1930.