Pig Improvement Company (PIC) Archive
Reference: TR DX2321Date: 1935; 1950s-2015Extent: 16 boxes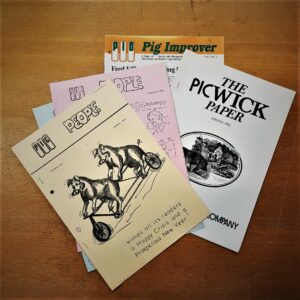 The Pig Improvement Company has its origins in the Wallingford Pig Discussion Group which met during the 1950' and whose member were all involved in commercial pig production. The aim of the group was to scientifically advance pig breeding practices in the UK which at the time were not as advanced as those elsewhere in Europe.
The Pig Improvement Company (PIC) was officially founded in 1962 with shareholders and six directors. These included Michael Nicholson of Manor Farm and Douglas Thornton of the University of Reading. They chose Ken Woolley as the Chief Executive. 
A farm was purchased Fyfield Wick near Abingdon, maps and correspondence relating to this purchase can be found in the University of Reading collection. The newly purchased farm was used to rear litters, from sows across the UK, that were free from harmful pathogens. PIC grew quickly and successfully, establishing Pig Improvement International (PII). PII aimed to repeat the success PIC had in England, in France. Contracts with other countries followed quickly.  
PIC formed a business partnership with Dalgety in 1970. Dalgety was a trading company primarily concerned with financing agricultural developments. PIC also began to export breeding pigs to Canada in 1970. This resulted in similar projects in Mexico in 1972, and in Wisconsin in 1973 (through PIC Canada). Ventures in Central and South America also took place in the 1970s with the Castro family establishing a franchise called Porgen in 1978.  A joint PIC-Agroceres company starting in Brazil in 1977. These gave way to many other expansions across the area.  
Pig Improvement Company also began exports to Japan through the Iwatani/Camborough franchise in 1982. Hupic was then formed in 1985 as a joint venture between PIC and the Hubei Province of China. PIC Korea began in 1994. PIC's expansion is closely interlinked with the politics of the world and this shows through its various expansions (or inability to expand in some cases). For example, it was not until the collapse of the communist regimes in 1989-90 that PIC was able to begin trading in Poland and the Czech Republic. Only Bulgaria invited PIC into its state-controlled meat industry before 1989. PIC also held a contract in Russia with Omski Bacon.  
In addition to setting up pig breeding companies abroad, PIC bought existing companies which contributed to its success. Thornbers was purchased by PIC in 1972, Pigtales was acquired in 1983, and in 1985 Kleen Leen (a United States pig breeding firm) was bought from Purina. The National Pig Development Company (NPDC) was purchased from the Curtis family in 1995.  
In the early 2000's, Pig Improvement Company International Group became Sygen International. They began venturing outside of the pig breeding industry, and PIC briefly moved its headquarters to California. Here, PIC registered itself as a biotech company and became involved in shrimp breeding. However, in 2004, PIC moved its headquarters back to the UK. Sygen was then acquired by the cattle breeding company, Genus, in 2005.  The company is still trading under this name, with the UK branch keeping the name 'Pig Improvement Company, UK'. 
PIC also set up a 'marketing grower' named CAMBAC Pig Sales. This merged with Thames Valley Pigs, and was, in 2019, one of the largest groups of its kind in the UK.  
More detail, and some papers relating to these changes can be found in the Pig Improvement Company archive collection at the University of Reading, notably in TR DX2321 AD6/1 and 4. 
PIC's work was pioneering in pig genetics, disease, and breeding, and as such the company's connections are widespread across different organisations not just the UK, but abroad too. For example, the Ministry of Agriculture, Fisheries and Food (MAFF) in the UK, the British Society in Animal Protection (BSAP) as well as the European Economic Community (ECC). 
A prominent member of the PIC staff was Dr. Maurice Bichard. Dr. Bichard was initially appointed as a consultant for the Pig Improvement Company (PIC) in 1966, and subsequently as Director of Research and Development in 1974. Dr. Bichard later became Technical Director until his retirement in 1995. 
About the collection
This collection was put together and donated to the University of Reading by Dr. Maurice Bichard.  We are also very grateful to Genus plc for funding the cataloguing and preservation of the collection.
The collection contains some early cash books and wage sheets, as well as early meeting minutes. It contains files on different branches and business set up by PIC in the UK and abroad. It also includes material relating to PIC's acquisitions and changes in management.  
There are a number of technical files relating mainly to PIC's work in genetics. These files include research and development reports, internal technical notes, as well as student theses. The collection also includes in-house publications such as staff magazines, publications by Dr. Maurice Bichard, conference papers, and newspaper cuttings.  
The collection contains some records relating to social events such as anniversary and retirement dinners, and some personal company histories.  
Dr Bichard notes PIC's work in disease control was just as important to PIC's work, but these files were unfortunately unavailable when this collection was brought together.
Please note the collection is stored offsite, so please contact us at least five working days in advance of your visit.
More information 
A full description is available on our online database 
A handlist for the whole collection is available here
Sources from other collections
There are images relating to the Pig Improvement Company in the Peter Adams Collection.  
Sources from our Library Collections
Additional sources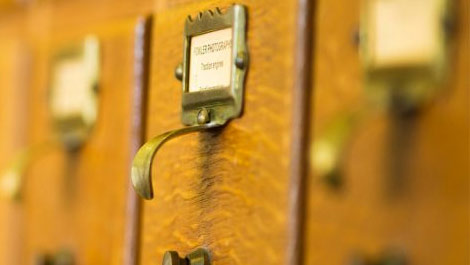 Looking for a specific item?
We are regularly updating the collections that we publish on our website but if you are after something specific that you can't find online, then drop by for a visit or feel free to contact us and we will be happy to help you.