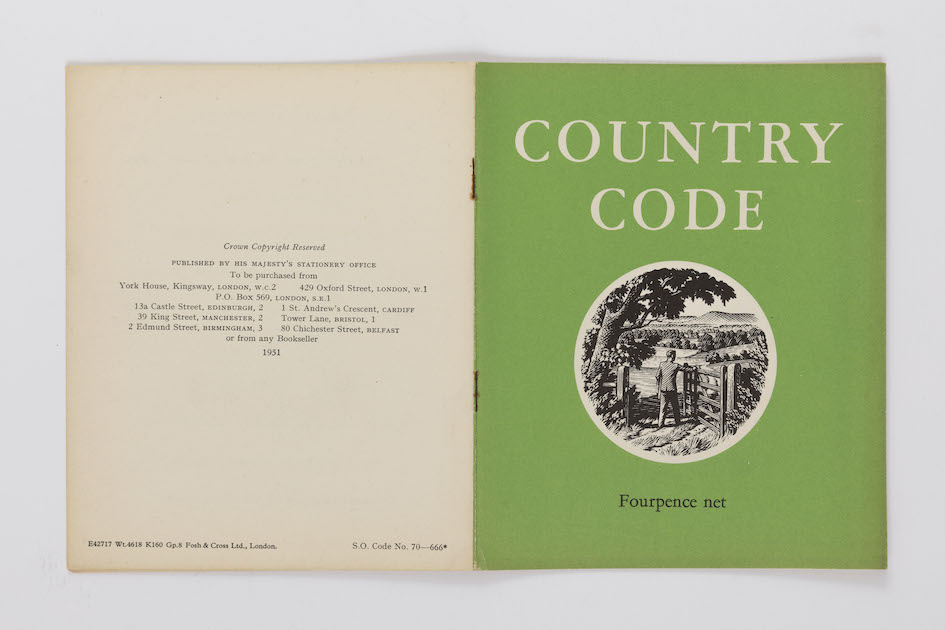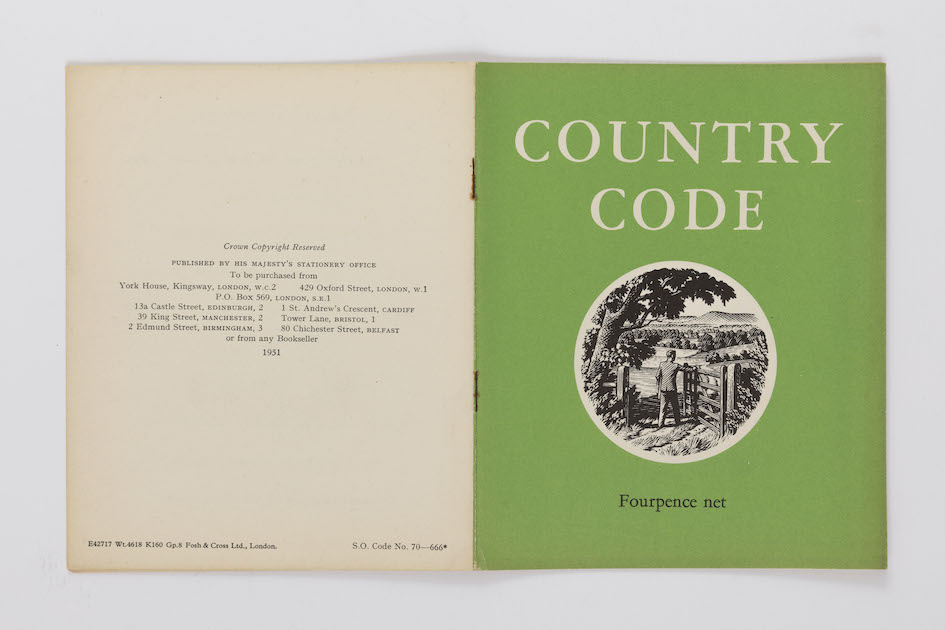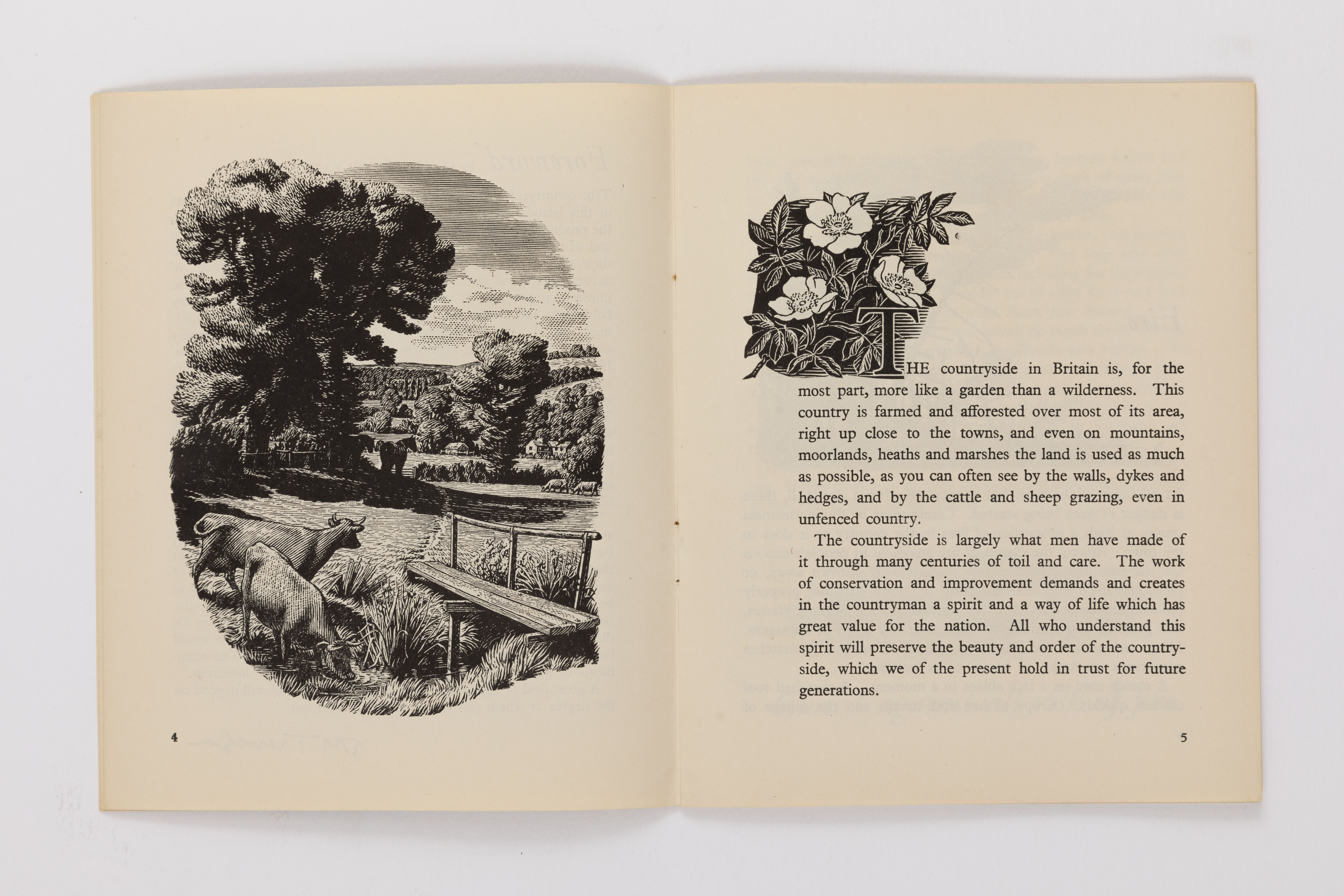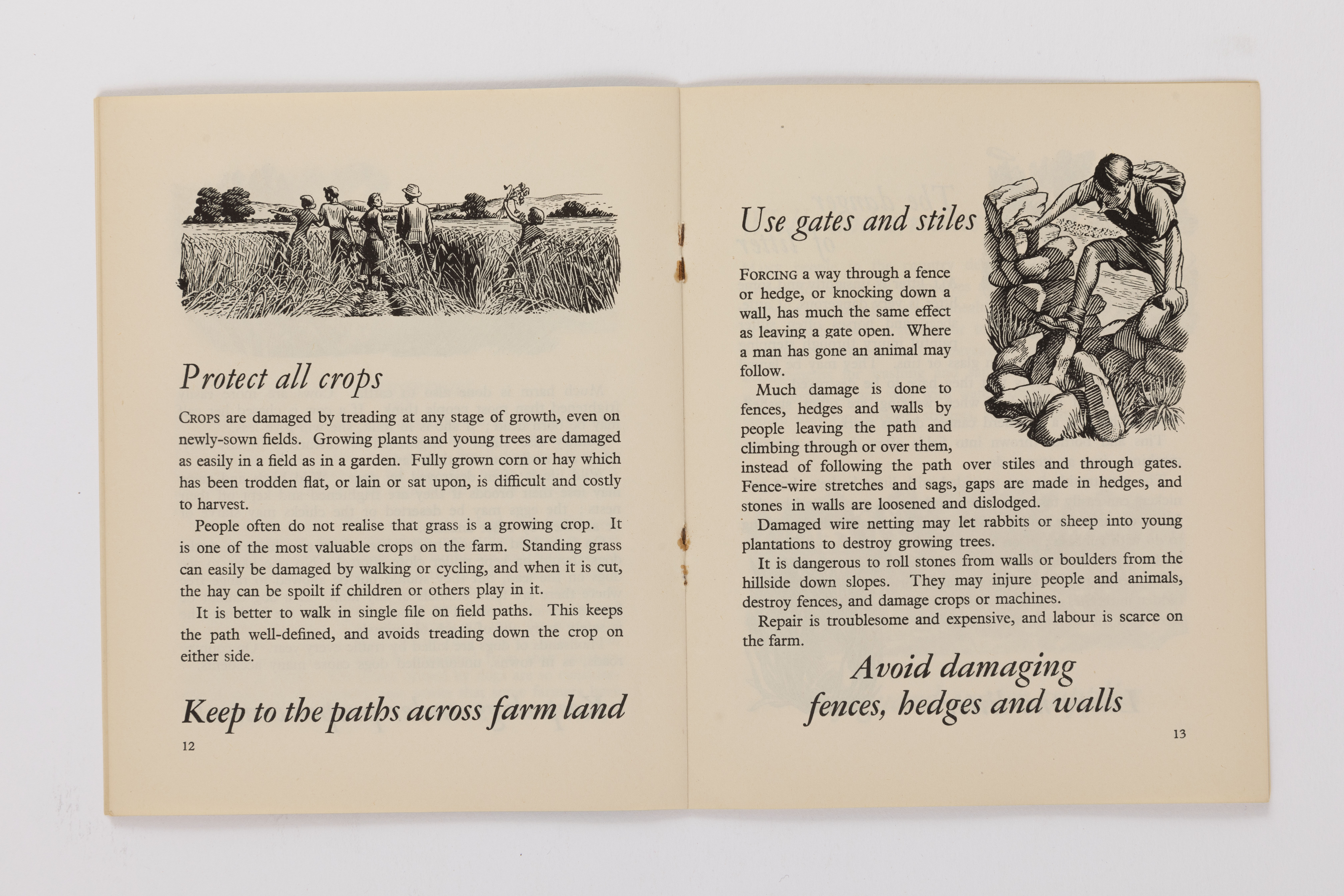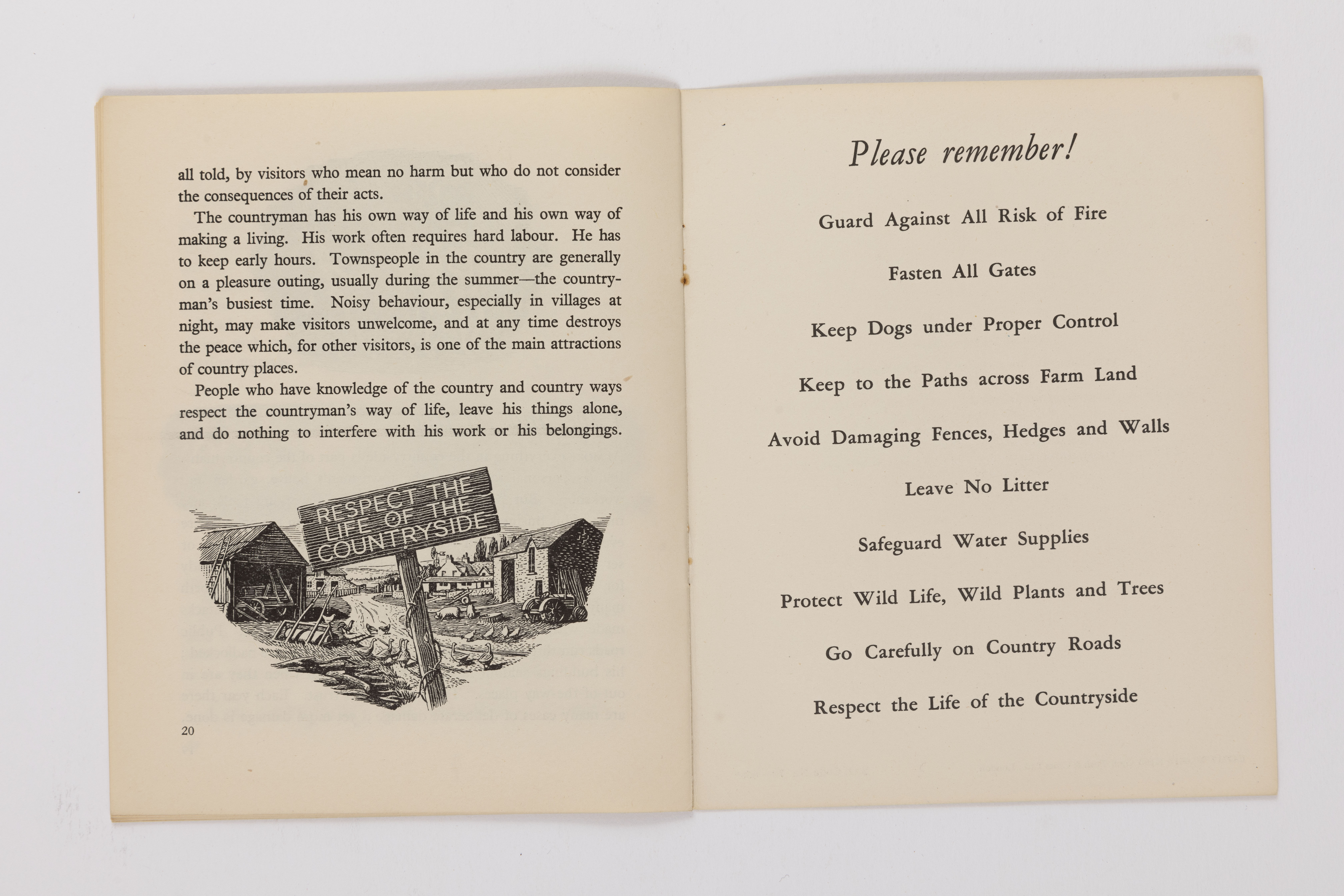 National Parks Commission, The Country Code (London: HMSO, 1951)
---
This Country Code booklet was produced in 1951 as part of a suite of policy accompanying the creation of National Parks under the 1949 National Parks and Access to the Countryside Act. Its publication was heralded by one member of the House of Lords at the time as 'the best fourpenny-worth of common sense he had ever read'. It has since become an established part of British culture and has long been used as a familiar tool to help manage visitor behaviour in countryside places.
The origins of the rules and ideas it presents can be traced back to earlier codes, events, and campaigns focused on countryside access. Perhaps most notably amongst these was the Kinder Scout 'mass trespass' of 1932. Debates regarding the use of rural spaces have emerged throughout the course of the twentieth century as urban and working people have demanded ever greater rights of access to private and public land. An official and legal recognition of the 'right to roam' did not happen for another five decades.
The Code itself has been revised and reimagined many times since this first edition, including as recently as 2021. The emphasis has shifted in subtle ways over time and now leans more towards encouraging and facilitating access, as well as protecting the natural environment, as much as it focuses on safeguarding the assets of landowners and farmers. In a period when access to green open spaces has arguably never been so high on our public agenda, the Code remains an influential force in helping to shape how we define rural spaces and govern the ways in which they can be accessed or used.
We hope to share the full booklet here in due course.