Nye, Philip (soil scientist)
Reference: D NYEDate: 1942-2001Extent: 12 linear metres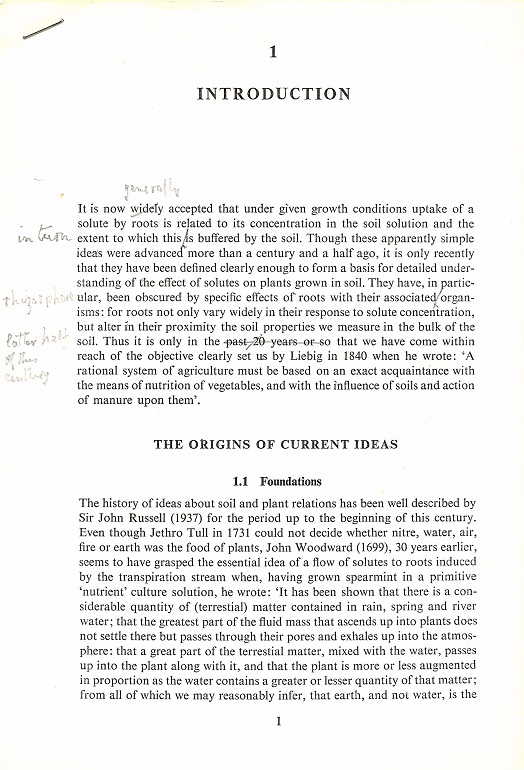 Philip Hague Nye BSc, MA, FRS, soil scientist, was born in 1921 in Hove, Sussex. He attended Charterhouse school, and Balliol College, Oxford where he studied Chemistry. After graduating he joined the Colonial Agricultural Service, and was posted to Gold Coast [Ghana], working at University College of the Gold Coast, later University College of Ghana, as an agricultural chemist. He moved on to The University of Ibadan, Nigeria. In Africa he studied soil fertility and the practice of shifting cultivation. He then worked for the International Atomic Energy Agency in Vienna, Austria, with the Isotopes Research Division for a year.
On his return to Britain he became a reader in soil science and was later head of Soil Science at The College of St Cross at Oxford 1961-1987. He was appointed Honorary Research Professor at the Scottish Crop Research Institute in 1995. He was also a visiting professor to the University of Western Australia 1979, Cornell University, USA, visiting professor to The Royal Veterinary and Agricultural University, Copenhagen, Denmark 1989 and visiting professor of Soil Chemistry at the Universita degli Studi della Basilicata, Potenza, Italy in 1990.
He was a member of the Institute of Professional Soil Scientists and the British Association of Soil Science, and a fellow of The Royal Society. He published numerous articles relating to soil and several books, including The Soil Under Shifting Cultivation (1960), with Dennis Greenland, Solute Movement in the Soil-Root System (1977), with Bernard Tinker which was updated and reissued as Solute Movement in the Rhizosphere (2000), also with Bernard Tinker.
The archive contains material related to Nye's Career as well as the material he collected.
More information
A full description is available on our online database.
A full handlist for the collection can be found here.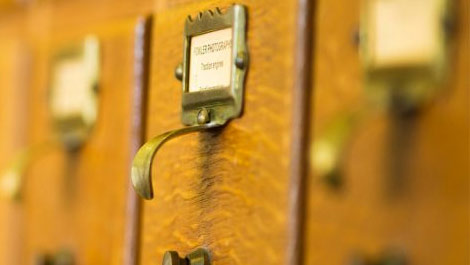 Looking for a specific item?
We are regularly updating the collections that we publish on our website but if you are after something specific that you can't find online, then drop by for a visit or feel free to contact us and we will be happy to help you.