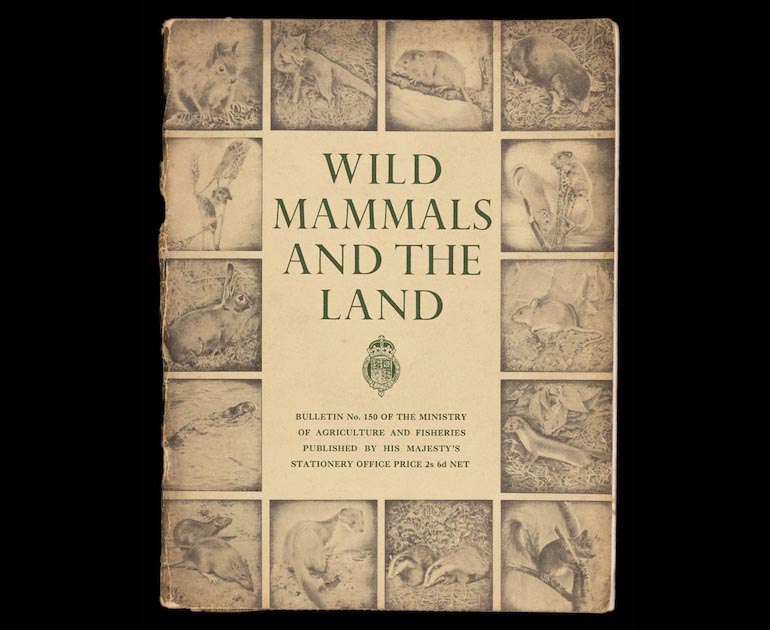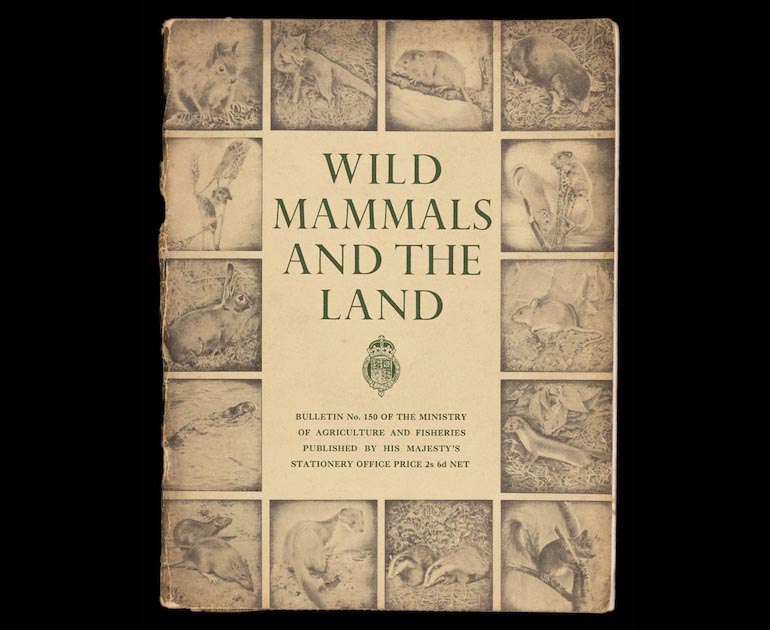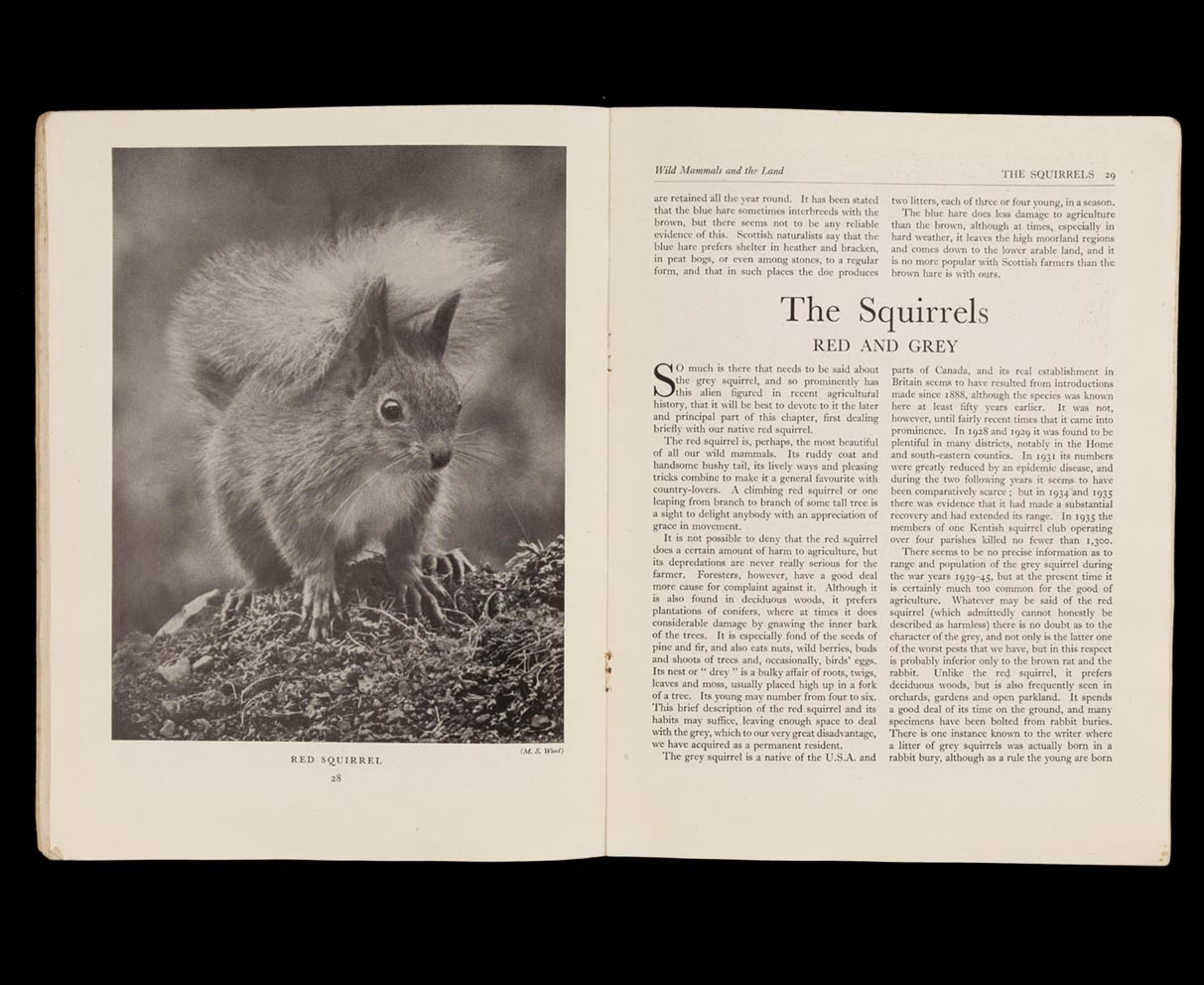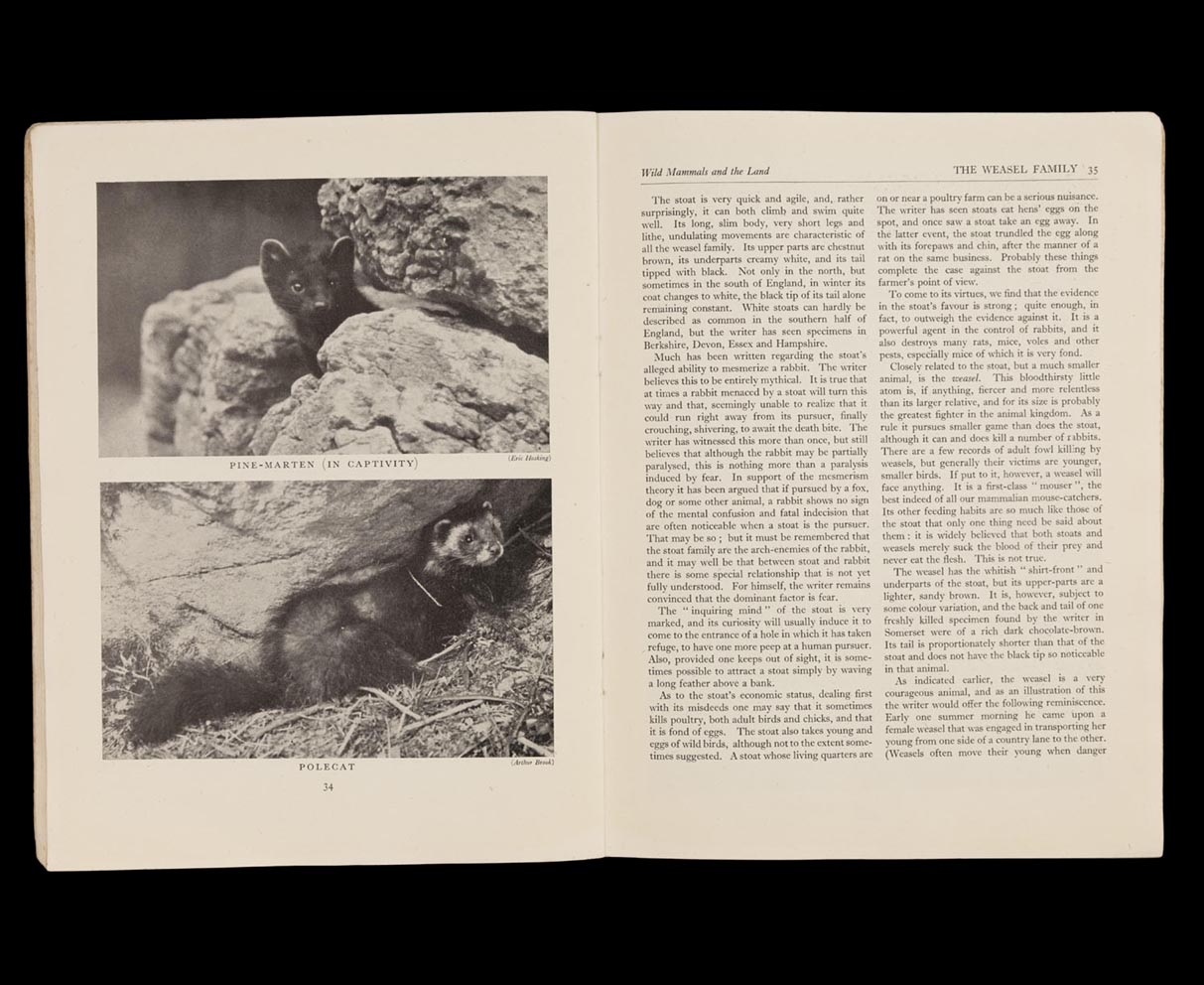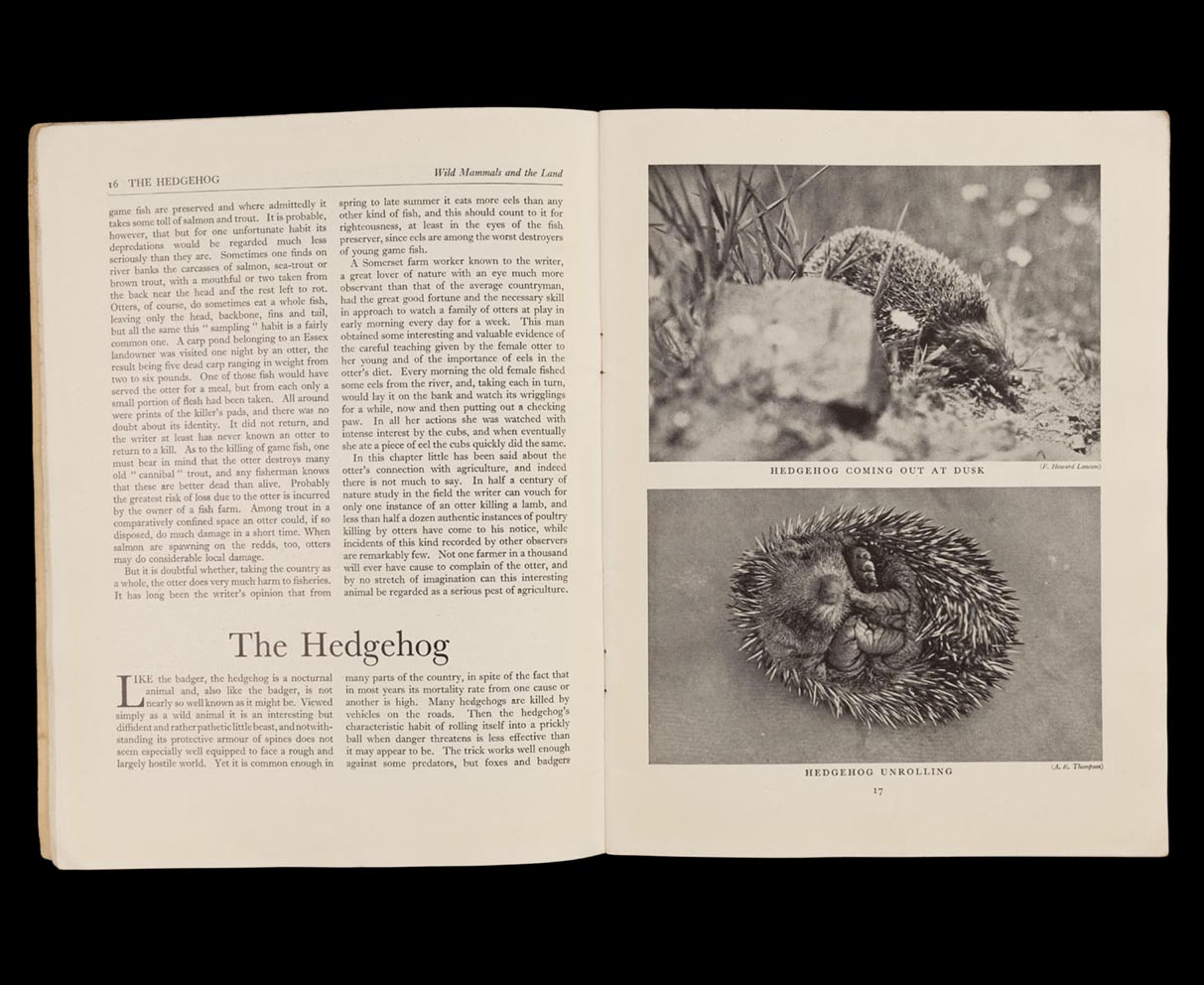 F. Howard Lancum, Wild Mammals and the Land (London: HMSO, 1951)
---
This booklet was Bulletin 150 from a series produced by the Ministry of Agriculture, Food, and Fisheries (MAFF) during the 1940s and 1950s. These publications offered advice to farmers on management of land and livestock, and sometimes nature. Echoing this latter focus, Bulletin 140 (1948) had explored the topic of Wild Birds and the Land.
Wild Mammals was illustrated with striking images of animals common to British farmland. The booklet sought to balance concerns about pest control (and damage to crops, land, and produce) with more sympathetic perspectives on wildlife. This was a period when modern approaches to farming were making the industry increasingly harmful to the environment.
The idea of 'land' was important. A similar concept led to 'duties of good estate management and good husbandry' being incorporated into the 1947 Agriculture Act. 'Land' also provided a thematic backbone for the 1951 Festival of Britain and played a role in powerful new ideas about rural access. This volume was not among the items transferred when the Museum took receipt of the former MAFF Library. It was purchased in 2020 to add to this collection.