Milner-White & Son
Reference: AR MWDate: 1957-1996Extent: 40 boxes and plans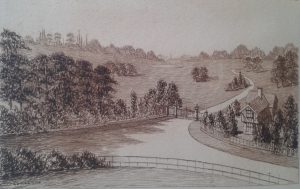 Edward Milner (1819-1884) was a gardener who grew up on the Duke of Devonshire's Chatsworth estate where his father, Henry Milner, worked on a variety of posts including porter and gardener. Edward Milner was apprenticed to the duke's head gardener Joseph Paxton and in 1841 he studied at the Jardin des Plantes, before returning to Britain to become Paxton's assistant. Paxton made Milner superintendent of various works including the re-erection of the Crystal Palace at Penge Park, Sydenham. From the mid-1850s Milner worked as an independent landscape gardener and his commissions including Bryn-y-Neuadd, Llanfairfechan and Hartsholme Hall, Lincolnshire for Joseph Shuttleworth. In 1862 he was commissioned to design a series of parks -Moor Park, Miller Park and Avenham Park- to be laid out as a scheme for relieving unemployment caused by the cotton famine. In 1881 Milner became principle of the newly formed Crystal Palace School of Gardening. He then took his son, Henry Ernest Milner, into partnership.
Henry Ernest Milner (1845-1906) was a landscape gardener who joined his father's practice after working for builder Sir Samuel Morton Peto as assistant railway engineer on railway works in Russia and Nova Scotia. His commissions included Victoria Park, Glossop and Keszthely, Hungary, for Count Festetics. In 1890 Henry Milner published The art and practice of landscape gardening using examples from his father's work. Following publication Milner received several important commissions including the grounds of Wembley Park, the enlargement of Princes Street Gardens, Edinburgh, Gisselfeld, Denmark as well as various works on Swedish royal gardens. In 1897 he received the Victoria medal of honour in horticulture.
Edward White (1872-1952) married Henry Ernest Milner's daughter Winifred. He became a dominant figure in the family practice and was a founder member of the Institute of Landscape Architects.  In 1912 he was the main organiser of the "Royal International Horticultural Exhibition" in the grounds of Chelsea Hospital in London. This was the Precursor to the first Chelsea Flower Show named as such which was held in May 1913; Edward White became a director.
The landscape architecture offices in London were bombed during WWII and the practice was then closed. Leslie Milner-White reopened the practice after the war and ran the practice in London until his death in 1976. He was recognized by becoming President of the Institute of Landscape Architects. In 1960 He entered into a partnership with Frank Marshall who kept working till 1995.
Roger Frank Marshall left Sir Basil Spence and Partners to join Milner White and Son as a qualified architect in 1960. Marshall had completed a landscape design evening course taught by Peter Youngman while working at GA Jellicoe and Partners and later qualifed as AILA in 1969. Frank Marshall worked at the practice for 35 years until its closure in 1995 working on projects including quarries, playing fields, prison, power stations and private gardens. He retained the practices' papers that survived bomb damage, giving John Craddock material to write the book Paxton's Protege: The Milner-White Landscape Gardening dynasty in 2012, as well as giving their life stories it lists the numerous gardens they designed.
Some of the books and journals used by the firm have now been integrated into the open access Museum of English Rural Life library.
More information
Milner
Please note the collection is stored offsite, please contact us at least five days in advance of your visit.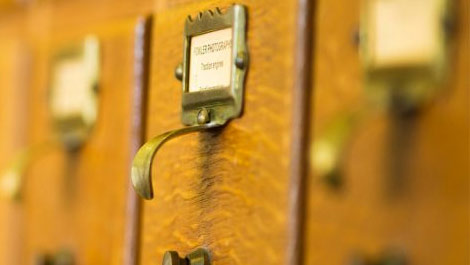 Looking for a specific item?
We are regularly updating the collections that we publish on our website but if you are after something specific that you can't find online, then drop by for a visit or feel free to contact us and we will be happy to help you.