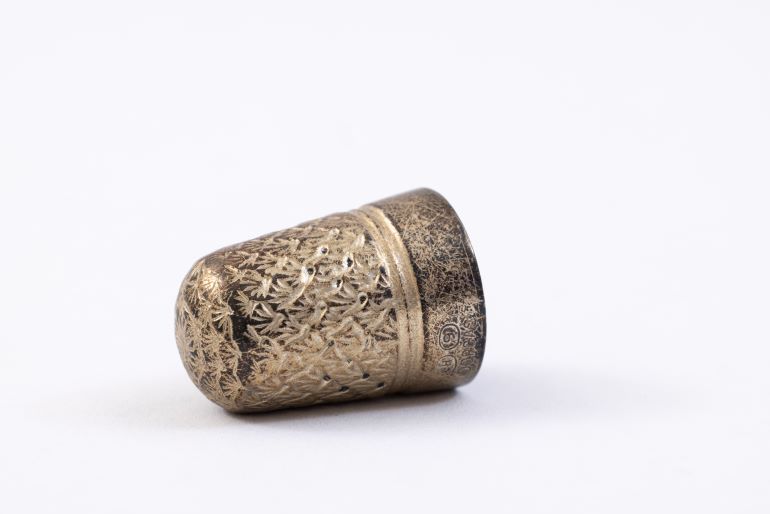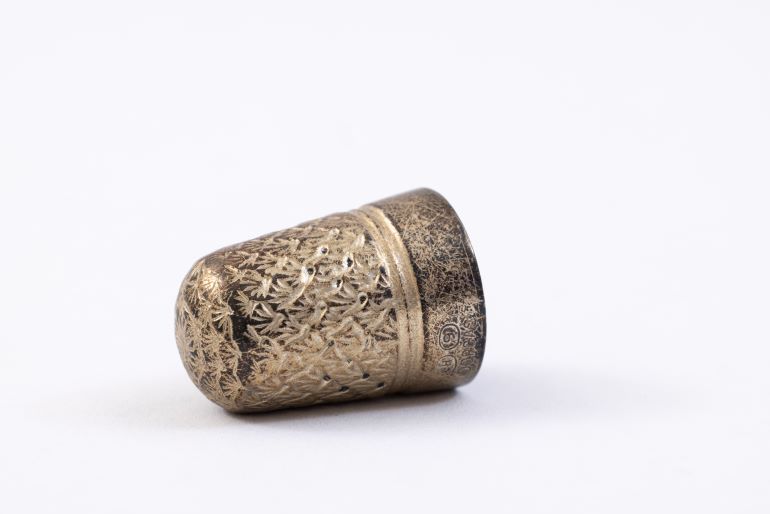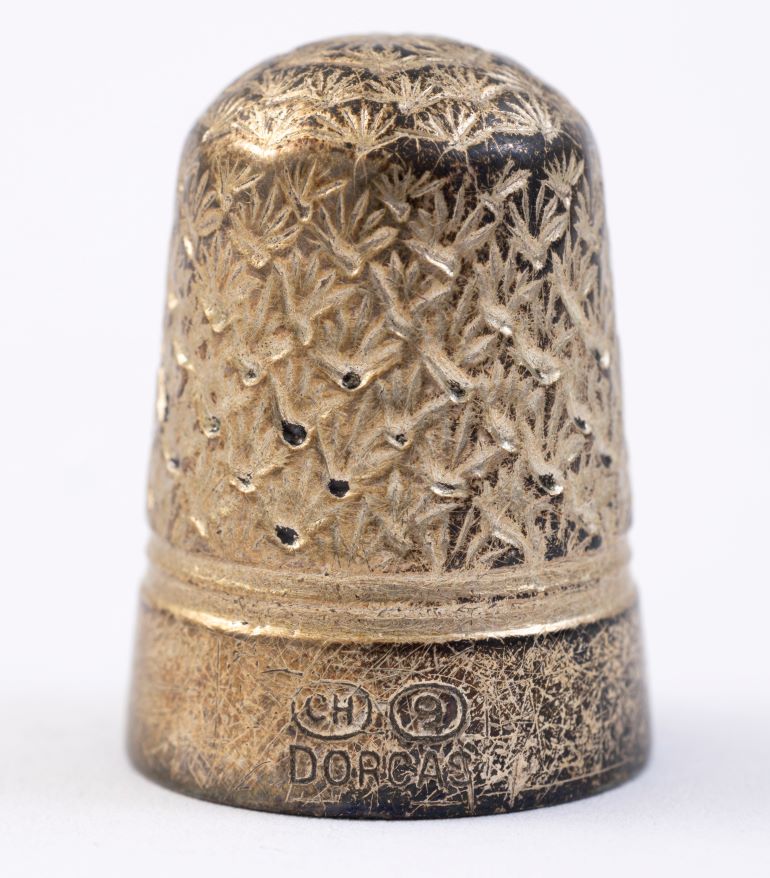 This decorative thimble was used to make and mend clothes in the early twentieth century. It would have been placed on whichever finger pushed the sewing needle, in order to protect it. Although it is usually worn on the middle finger today, it was originally invented for the thumb, thus deriving its name from 'thumb-bell'.
It is likely that thimbles have existed for as long as sewing has, and they began to be mass produced towards the end of the seventeenth century. Into the nineteenth century, many thimbles were made from silver like this one, with steel cores to prevent the needle piercing the soft metal. 
Thimbles have spread into wider culture, particularly in Britain. They have been used to measure and drink spirits for hundreds for years, and bartenders still use 'thimble measures' to mix cocktails.