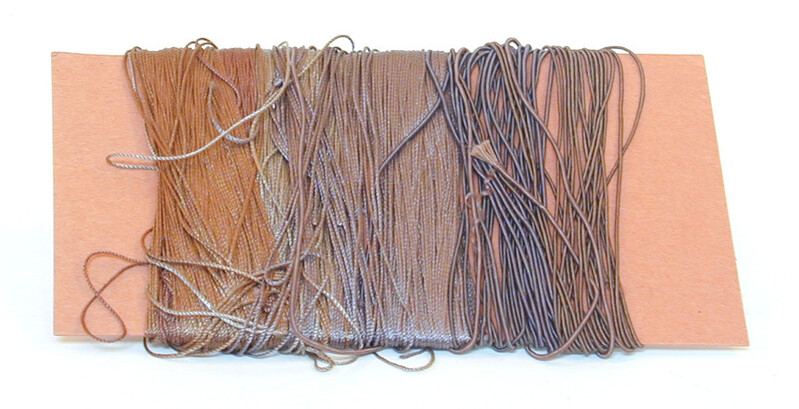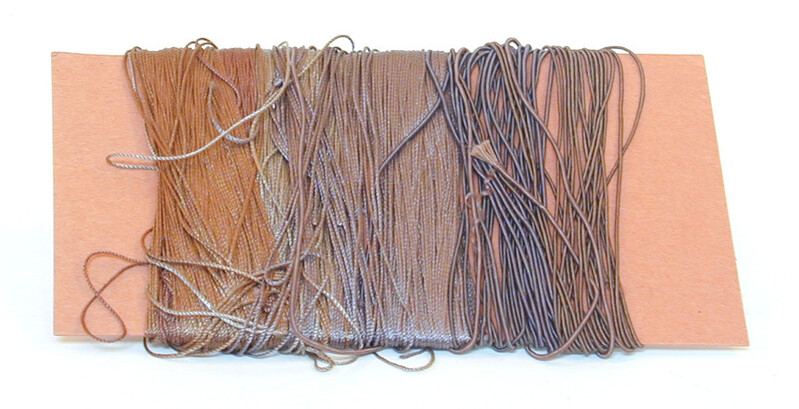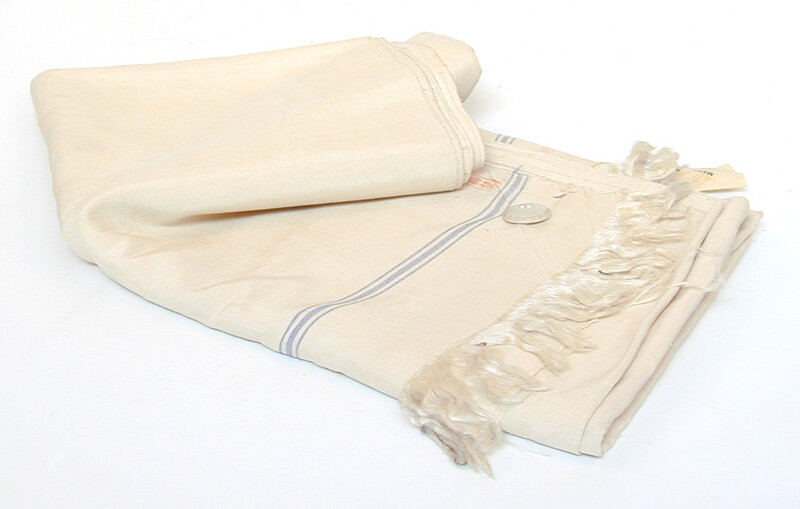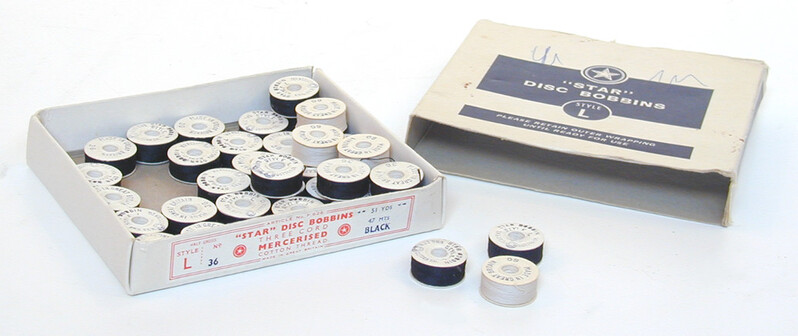 These items come from the Kellman Collection, used and collected by Alexander Kellman, a tailor on the Queen's Road in Reading.
Thread MERL 97/79
Cloth MERL 97/82
Bobbins MERL 97/78/1-37
Tailors were important members of society since the late Middle Ages. Their main role was often focused on men's clothing, specifically tailoring military wear. As fashion became a symbol of status, the role of the tailor became important in creating splendid outfits for the rich and royal to set trends to be copied by the masses. 
A Tailor's Workshop 
Some tailors had their own shops and employed a small staff. Those who cut the cloth were known as 'cutters' and were considered the most important as their job required the most skill. Next followed the 'sewers' who stitched the cloth together into the required article. 
Other tailors, known as 'Journeymen ', would go out to different houses across the country and work for specific families. If their work was of a high standard, the family might employ them exclusively to create all their clothes.
A Turbulent Trade 
The trade was one of the first in England to raise labour disputes. Tailors were also one of the first groups to start a trade union. The main issues were long hours, poor wages and the outsourcing of work to women and children. It is worth noting that these women and children worked in sweatshops for a pittance in even worse conditions than the tailors. 
According to the 1850's census, tailoring was the fourth largest industry in the country and yet one of the worst paid. Many 'Masters' had begun outsourcing work to 'outworkers', which saved money on lighting, heating and even materials. 'Outworkers' would share the work with their wives and children to maximise their output and hopefully increase income. Many 'Masters' could withhold payment if they considered the work to be below standard. 
Modern Day Tailoring 
Inventions like the sewing machine made mass production of clothes much more affordable. The work of the tailor once again focused on those who could afford bespoke clothing and mending and repairs that could not be done at home.