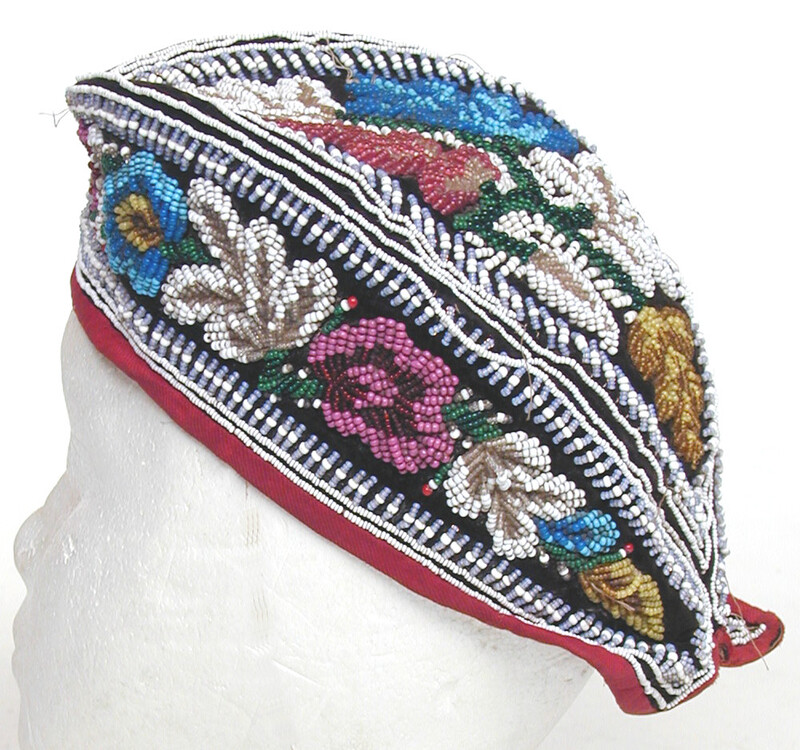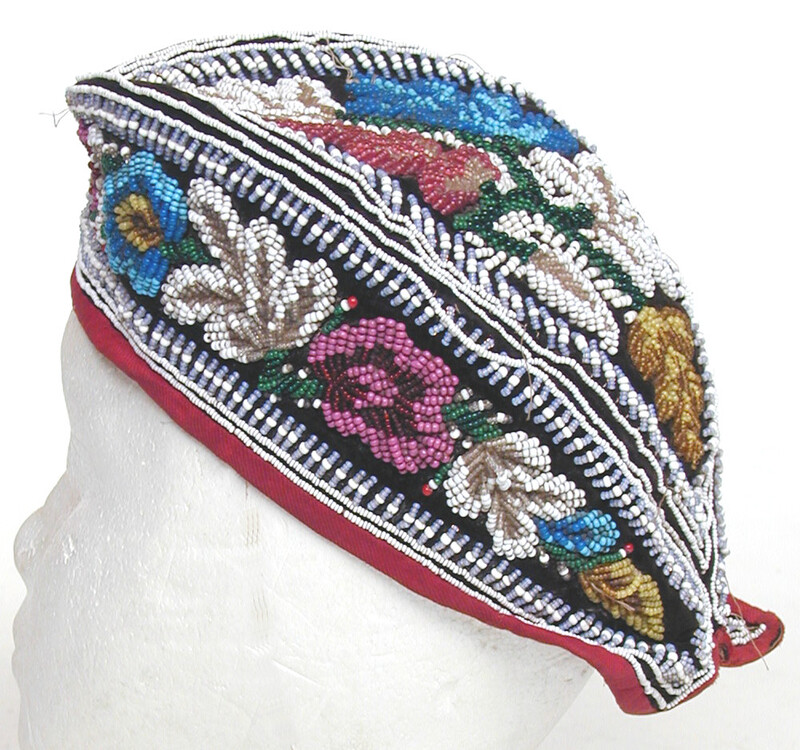 This cap was manufactured in North America and is most likely associated with the Haudenosaunee nation, commonly known as the Iroquois Confederacy. Indigenous women would make items like smoking caps, moccasins and baskets for British visitors who could then return to the UK with souvenirs from North America and Canada. 
Smoking caps were popular in the Victorian times as part of gentlemanly etiquette. It was considered improper to smoke in front of women and to prevent them smelling smoke upon return, smoking caps and jackets were worn to protect hair and clothes. In Victorian times they would often be a gift from a woman, and she would have made it herself. The most common types were inspired by the Near and Middle East.
The beadwork on this cap identifies it as one of these souvenirs. Interestingly, when this item was collected into the MERL collection, there was no information left about where the hat had been made. The focus of the object record at time of collection was the man who owned it, although even that information is also up for debate! 
The cap belonged to Hezekiah Odell (blacksmith) or his brother (killed in the Crimea) from Holwell, Hertfordshire, c.1850.
With thanks to Professor Laura Peers  
Bliss Phillips, R. (1998) Trading Identities The Souvenir in Native North American Art from the Northeast, 1700-1900