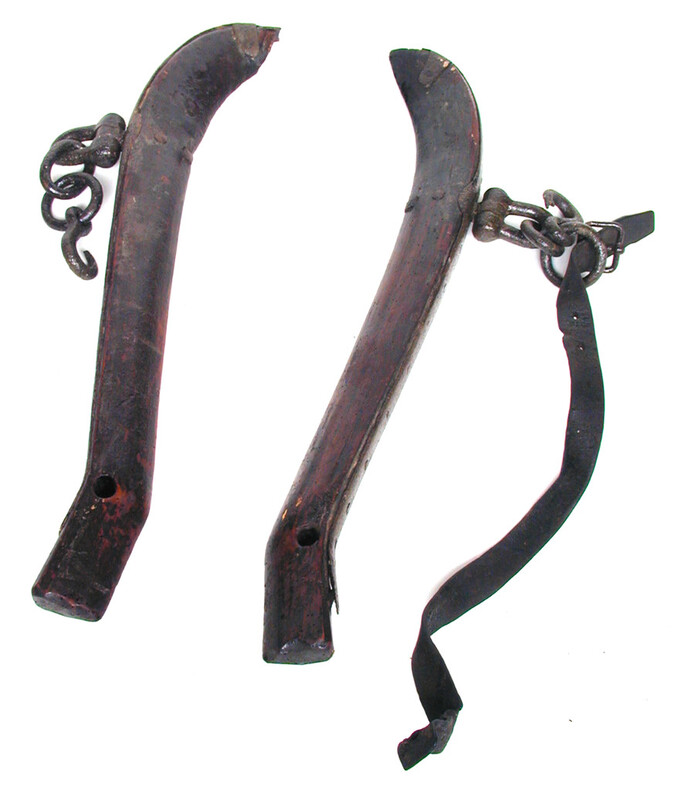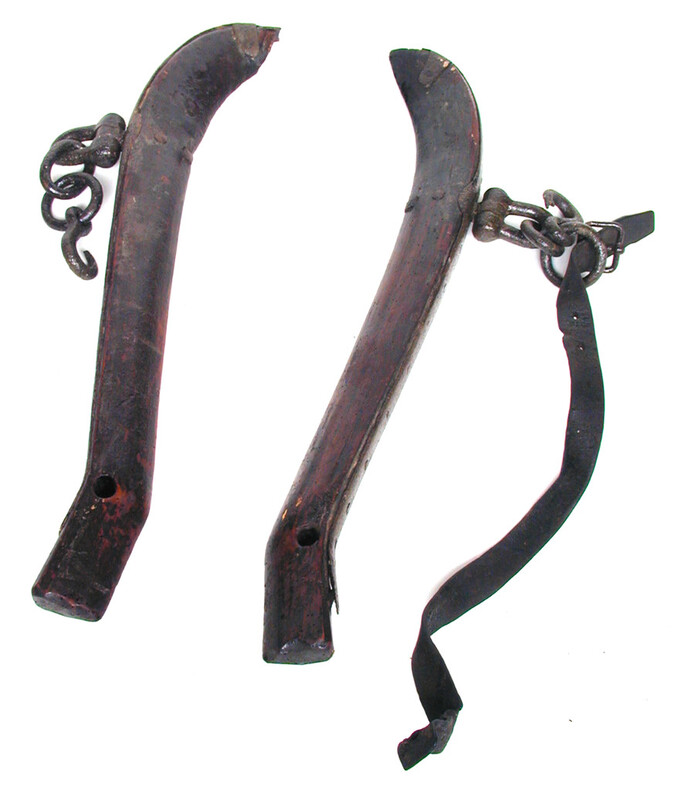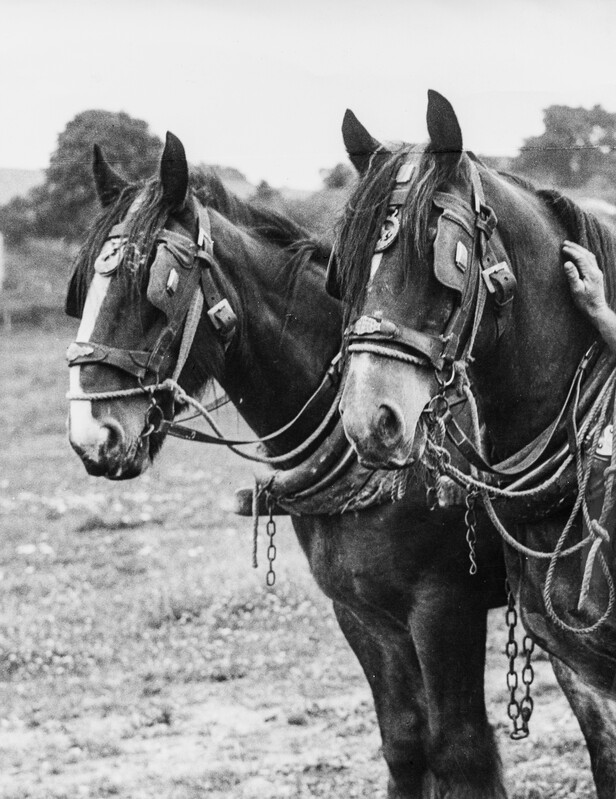 To make leatherwork for horses a lot of skill and a good range of tools are required. This craft often happened in towns and villages, with a good saddler in high demand. As well as working on the farm, horses were the main form of transporting both people and good across the country, and leatherwork had to be of a high standard.
Harness making involves a lot of stitching. This would originally have been done by hand but is now done on machine. This change caused a loss of the saddler's skill and often lead to harnesses not being as good quality as before. 
The leatherwork would be flat stitched in a method called 'double-handed'. This meant the thread, often flax or boar bristle dipped in beeswax, has a needle at each end and the leather would be stitched twice. A saddler also needed tools like an awl to make the holes for the thread to pass through. Awls come in various shapes and sizes to suit the material and desired style. 
It is suggested that whether using the original handstitched method, or working on machine, the thread should be heavily waxed because it ensures the thread is protected and the stitches are held tight in the leather. 
Two Horses Image P DX289/PH2/10/412/B