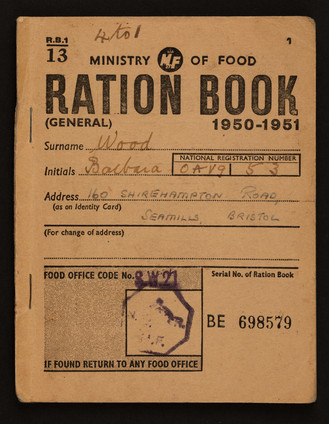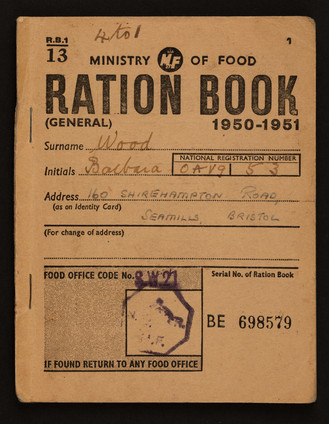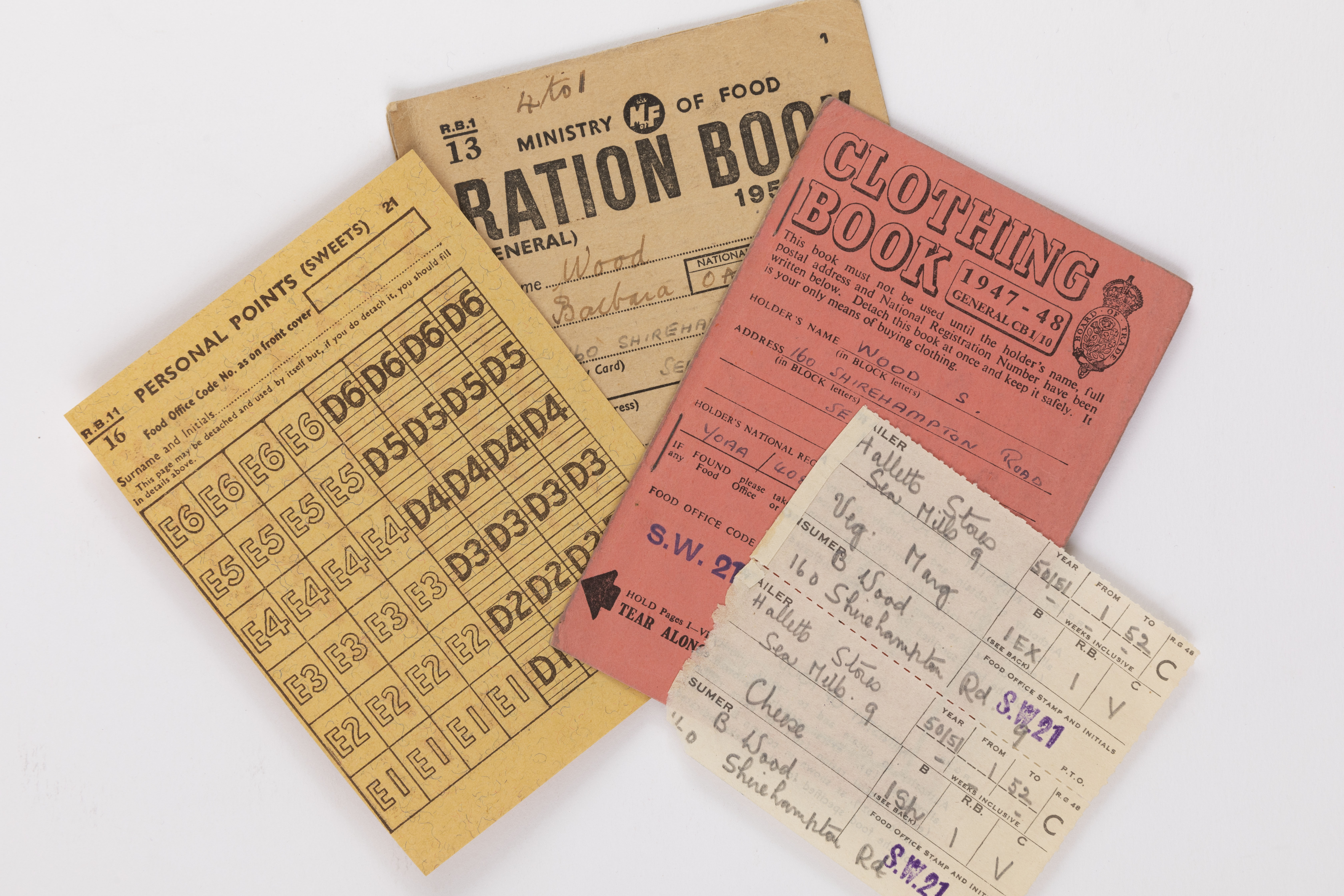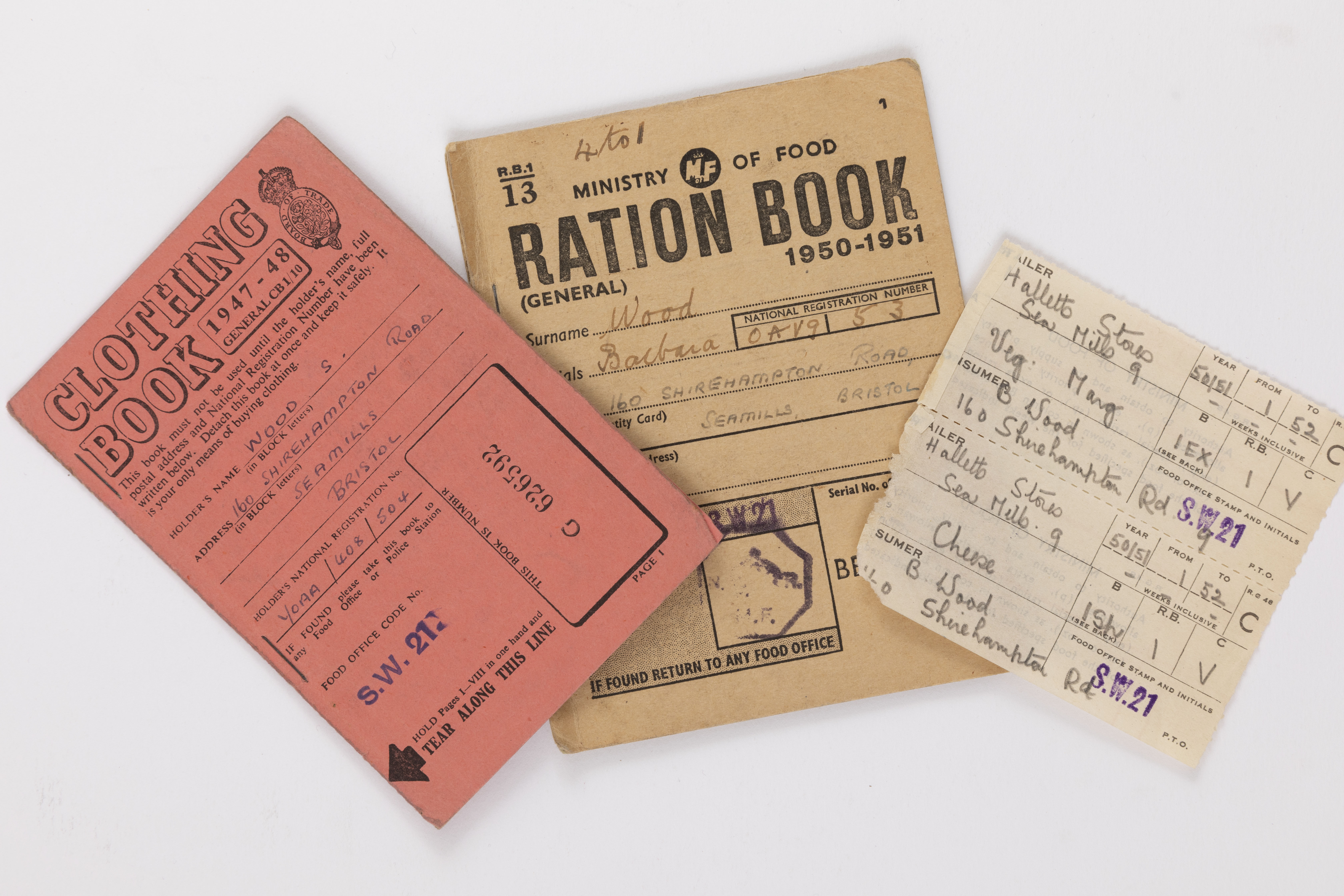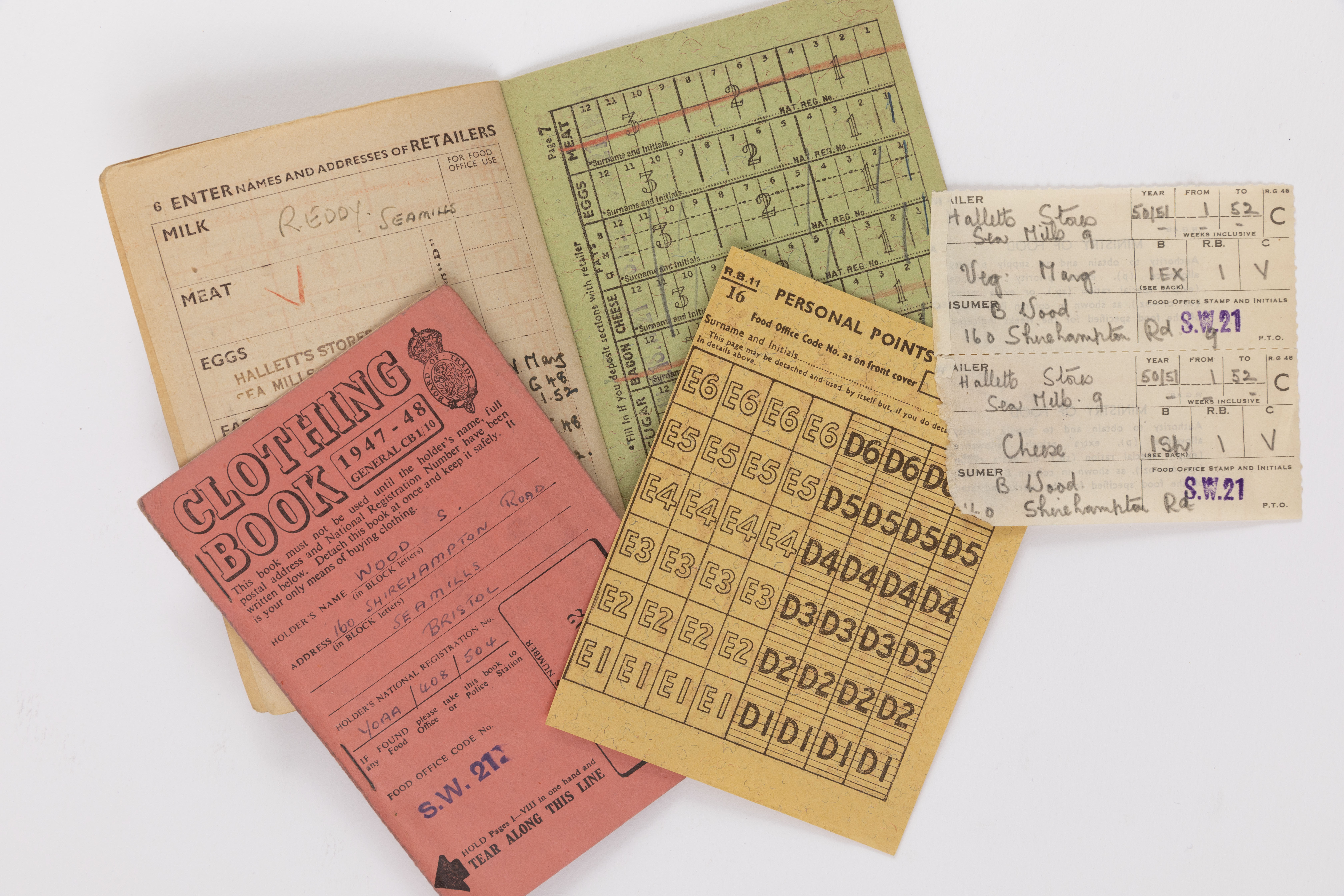 Ministry of Food, Ration book and coupons, 1950–1951
---
The early-1950s date of this ration book helps show the longevity of rationing during and after the Second World War. This policy began in 1940 and continued in some form for 14 years. Inside the book can be found coupons and further papers linked to food, clothes, tea, soap, and personal points. The latter were used for the purchase of sweets. Rationing helped ensure that the UK population was able to access basic resources at a time when maritime blockades and post-war shortages meant not all things were in ready supply.
In the early war years the owner of this book—Barbara Wood—was evacuated from her urban home in Bristol. She has shared stories of these wartime experiences in education sessions and worksheets at The MERL. She used this particular book during the period 1950 to 1951, by which time she was living in Bristol again. As well as her name and address, the cover featured her registration number, a Food Office code, and the ration book serial number. She was registered as a vegetarian and, as these items reveal, was entitled to extra allowances of cheese in place of meat rations.
Mid-century rationing policies were based on the latest nutritional thinking. As a consequence of a variety of factors, including the Covid-19 pandemic, the UK exit from the European Union, and concerns about food security, concerns about access to goods are still on the agenda today. As we discover more about nutritional science and health and meet new challenges in global food distribution, it seems likely that comparable ideas and approaches may not solely be a things of the past.