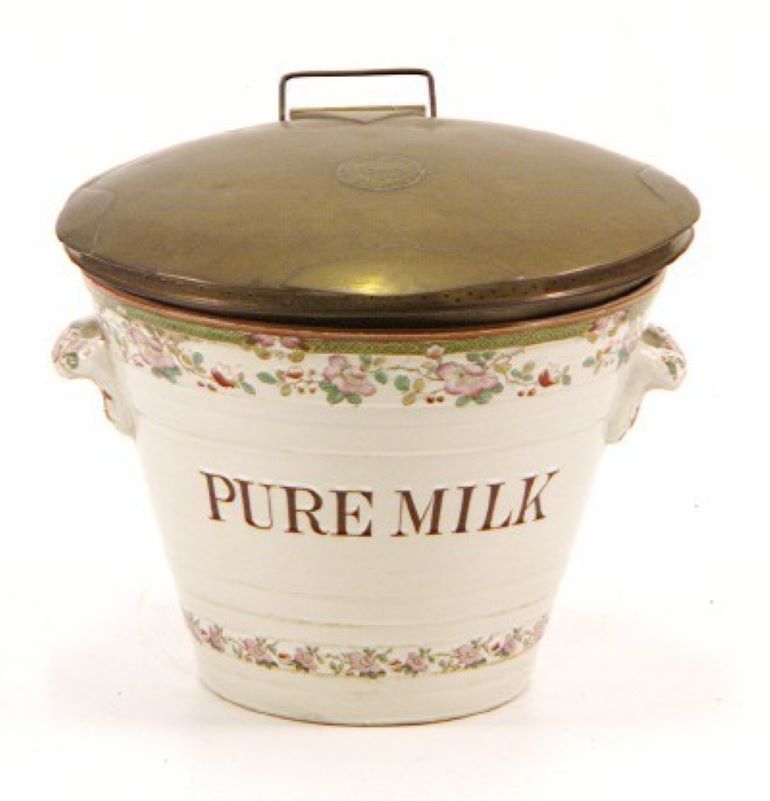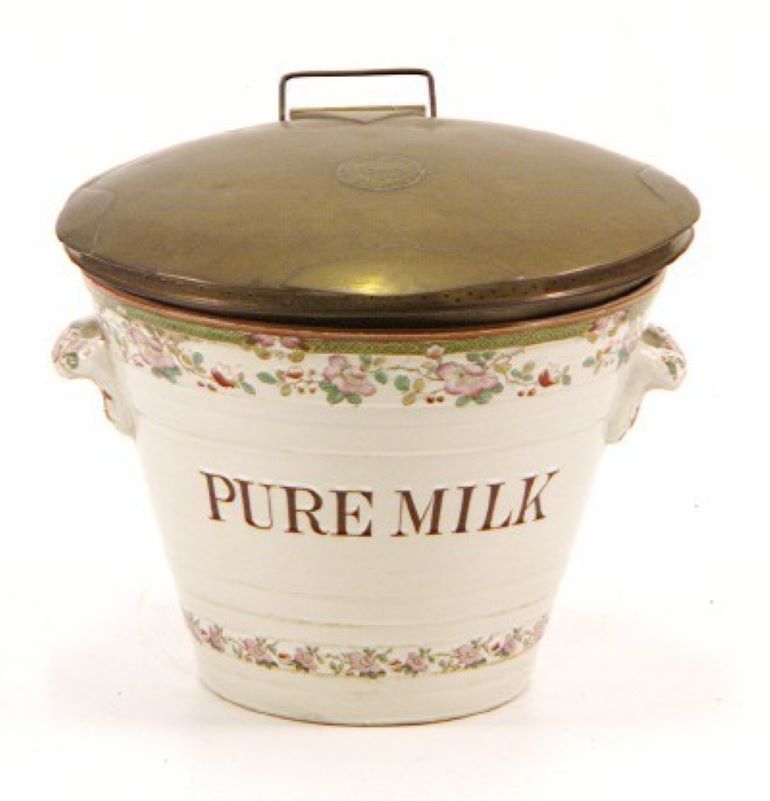 Before refrigeration was widespread, this pan would have been used to hold milk which prospective customers could taste and buy. Counter pans were part of a reformation in the milk trade, as purchasing milk previously carried an element of risk (it was often contaminated or watered down). New milk shops had cows out the back to show the milk was fresh, and counter pans on display to convince customers it was not watered down. Therefore, this pan sought to help improve and advertise the reputation of honest dairies.
This particular pan was created by Dairy Outfit Co. Ltd of London, which provided a whole range of items for the hygienic running of a dairy. It was used by Davey & Sons, a dairy firm in Brentwood (Essex). The dairy was demolished in the 1960s to make space for a Tesco, and in its place is now a Wetherspoons named 'the Dairyman'.
Please note that we intend to add a higher quality image of the pan in the near future.