Loyal Order of Ancient Shepherds Sash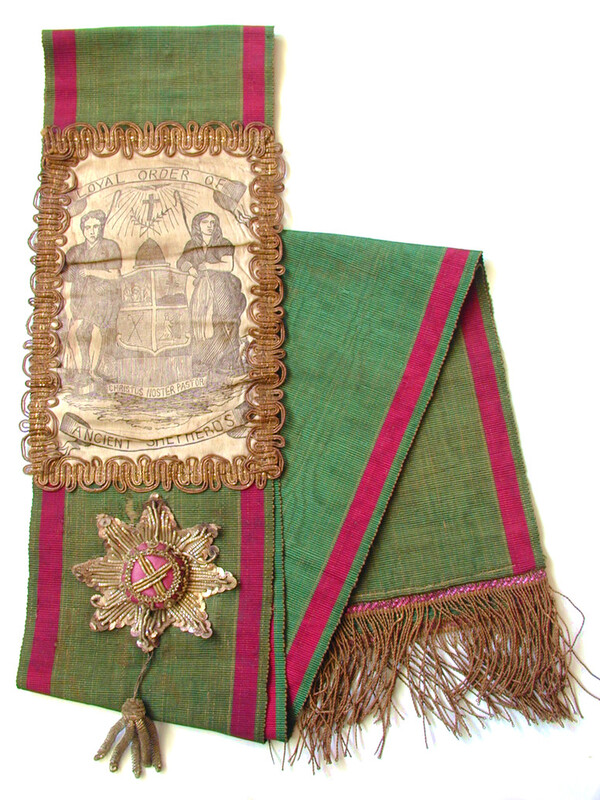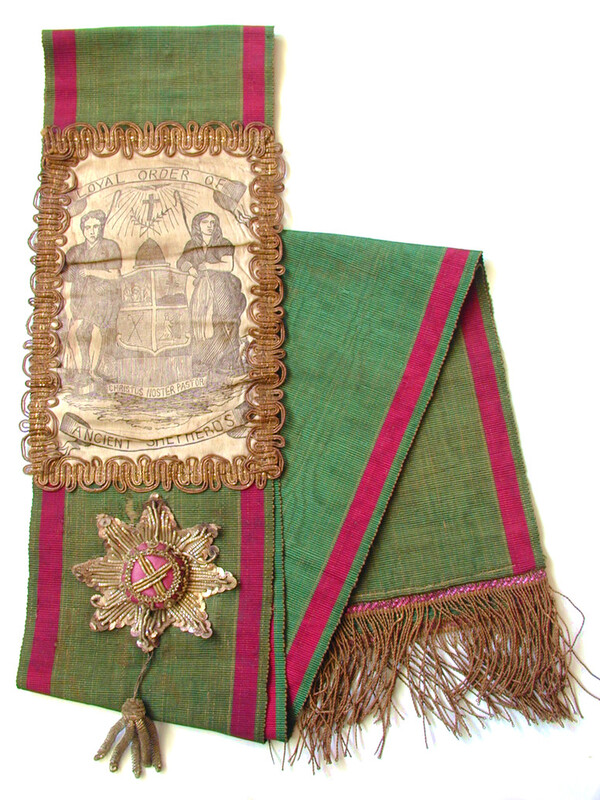 This sash belonged to the Loyal Order of Ancient Shepherds; a Friendly Society founded in 1826 in Ashton-under-Lyme. Friendly Societies were created to provide help for local communities before there was any kind of public health care or financial support. Members paid a monthly fee that would go into a shared pot used when a member needed assistance.
By 1914, branches of the Loyal Order of Ancient Shepherds had spread across the country and membership totalled 140,000. "Loyal" acted as a reassurance to others that the group was loyal to crown and not a political group. The chose "Shepherds" to act as a reminder of the Nativity of Jesus. 
Sashes
Sashes were the most common item of regalia worn by members of Friendly Societies, mirroring the style worn by Freemason's. Items of regalia like this created unity within the group and could also indicate position and status within the society. The use of sashes would later be adopted by trade unions and the Temperance movement. 
The first sashes would have been made at home, with approved colours and symbols, however by the 19th century, lots of factories were being set up with banner and regalia production in mind. One of the most famous, and the most likely creator of this banner was George Tutill. 
George Tutill
Tutill found his fame as a banner and regalia maker in 1851, opening a factory in Spitalfields, London. By setting up his factory in the East End of London, he was able to take advantage of cheap, skilled labour from the area.
The banners and sashes were made of pure silk and weaved by hand on a Jaquard Loom. Tutill installed his in the 1880s claiming it was the largest in the world. By weaving silk on the loom ensured better control of the weave. This made Tutill's some of the highest quality silk work on the market. Tutill also patented a mixture of rubber and linseed oil which could be coated on silk to protect the paintings on regalia. 
His quality and attention to detail meant that during the Victorian period, his banners, sashes and regalia were used by Freemasons, Friendly Societies, civic and community associations and even Sunday Schools.