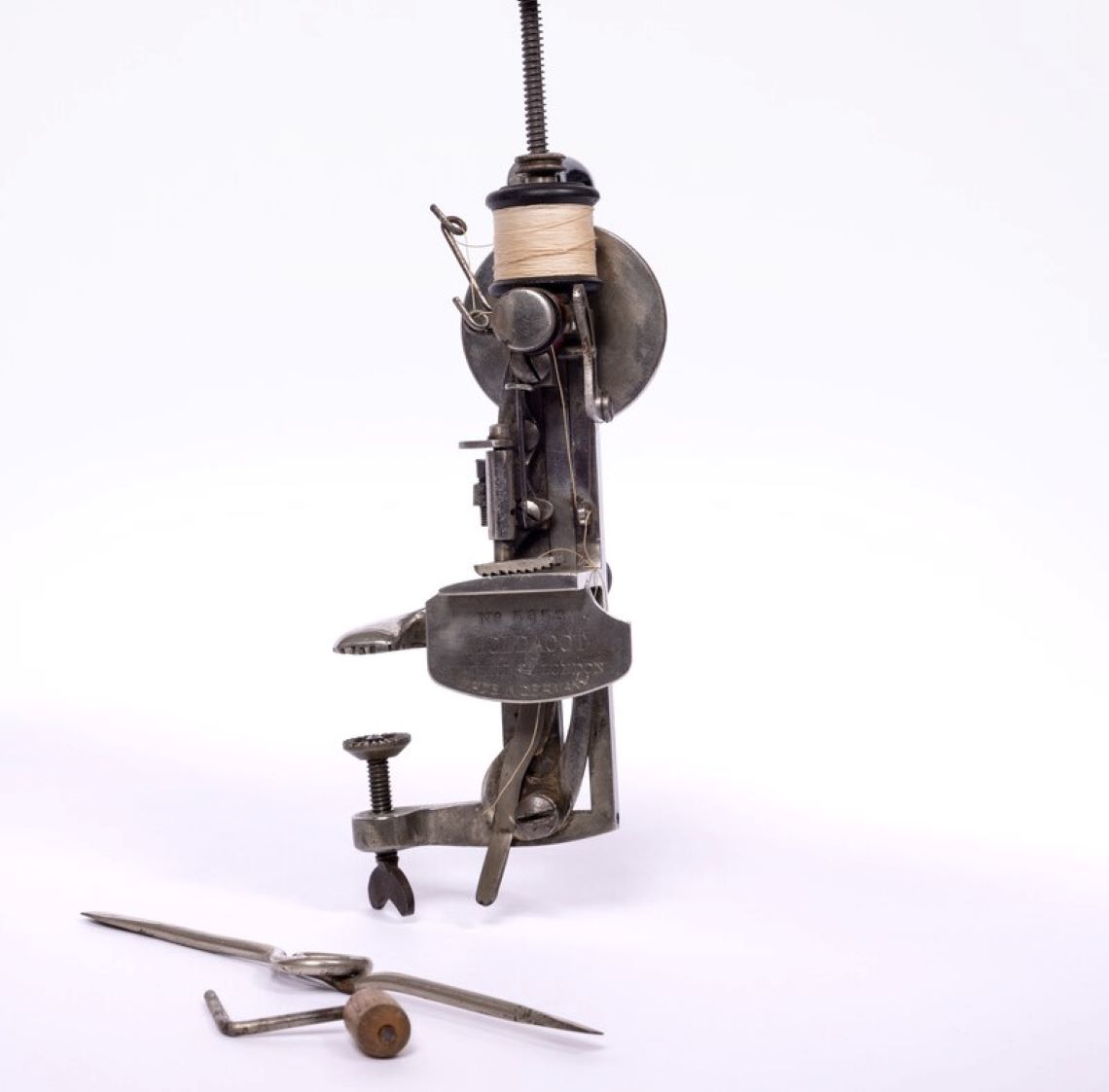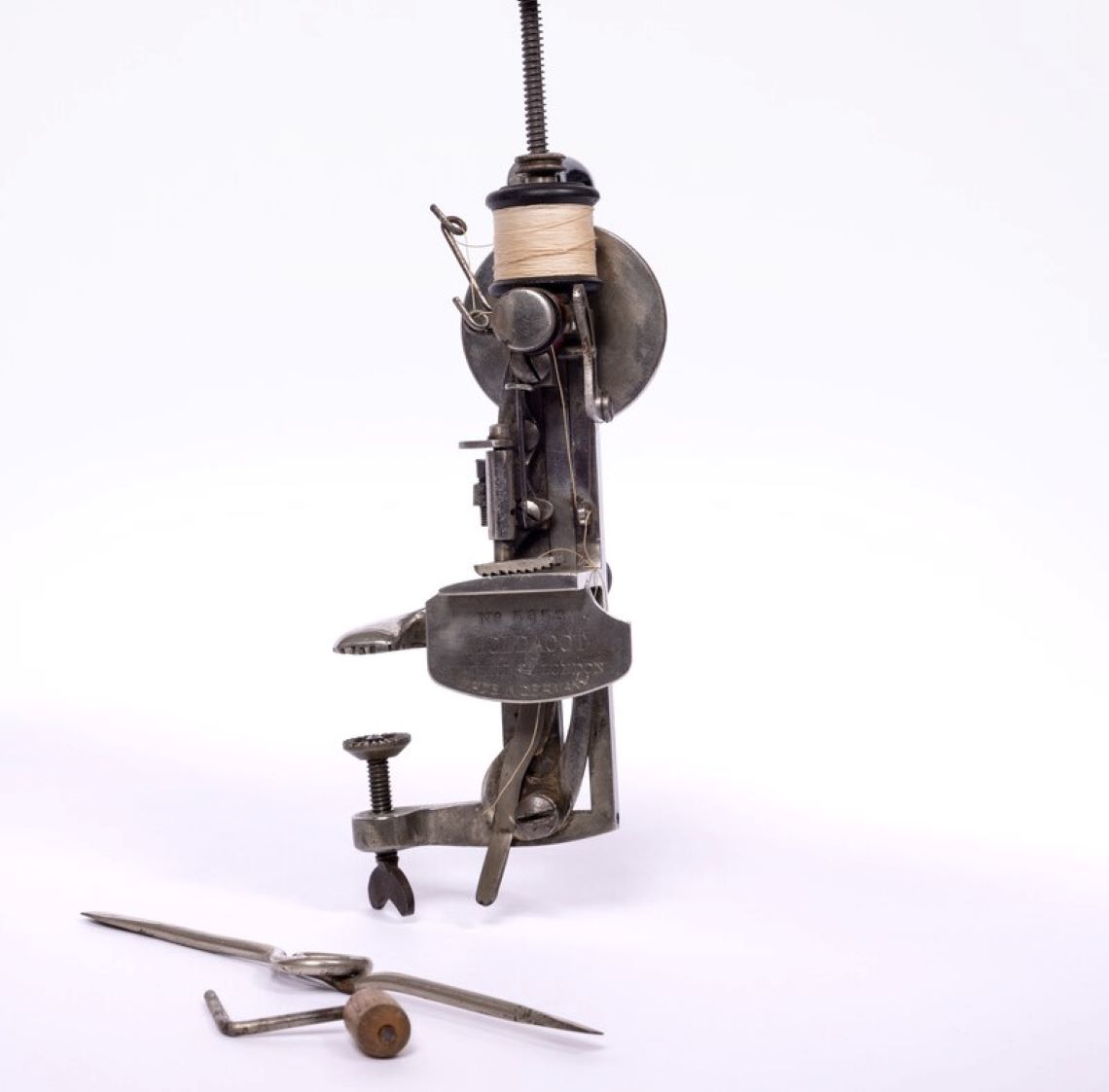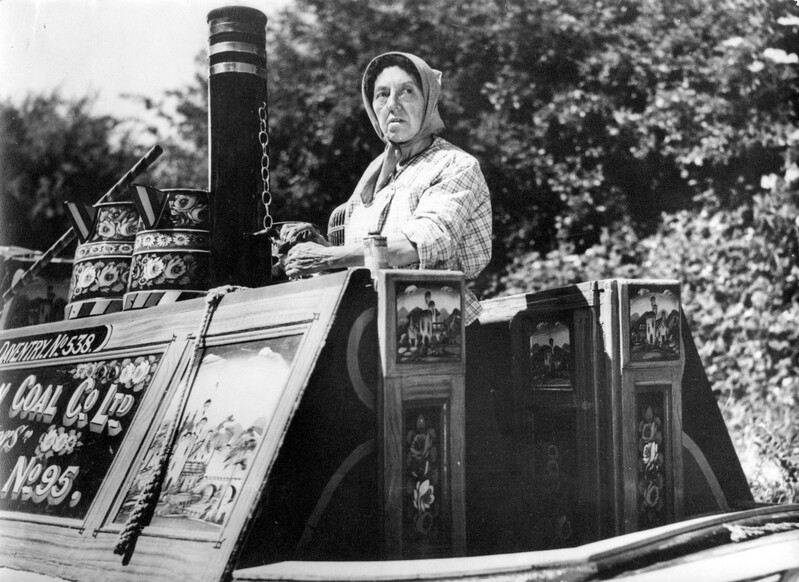 Canal boats were vital in transporting coal and goods made during the boom of the industrial revolution in the 18th Century. This moved many seasonal farmers to the boats as this life was slightly more predictable, but still maintained the migratory aspect of living. 
Canal boat living involved the whole family. Children were expected to help once they were old enough, often caring for the horses that tugged the boat along. 
Women lived on the barge with their husband and children, all crammed into a very small space. Despite the cramped conditions, boat women took immense pride in their homes, decorating every square inch with lace, rugs and the distinctive 'castle and roses' design on utensils and furniture. 
There was no reason then for her family not to look well-dressed either. Many women made the clothes that they and their families wore. With space in the narrow boat at a premium they would often use a small hand operated sewing machine like the Moldacot Pocket Sewing Machine. 
Most of the clothes worn were a mixture of practical and modest. Women worn ankle length skirts so they could move around the boat safely. They also had aprons to keep their clothes clean and shawls to offer some warmth in the cold days. Men wore breeches or thick moleskin trousers, canvas shirts and bright coloured waistcoats, adding some personalisation to an outfit based in function. 
Narrowboat on the Grand Union Canal Image P DX1003/2