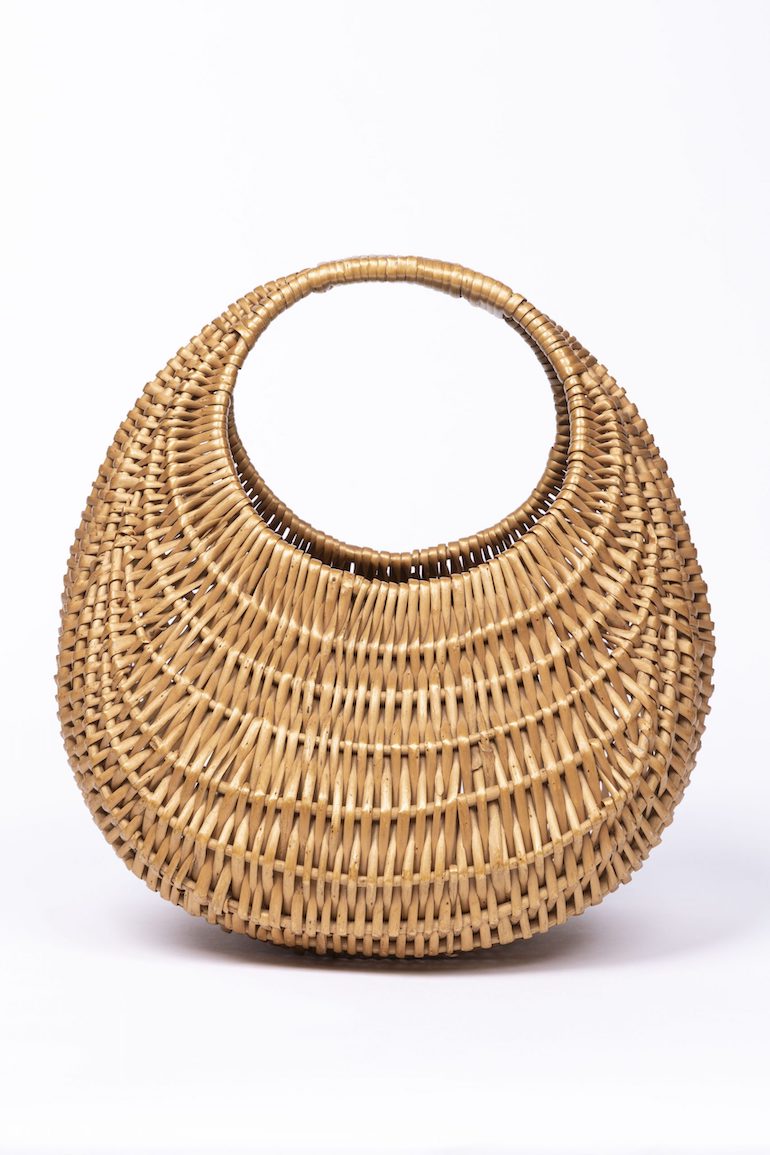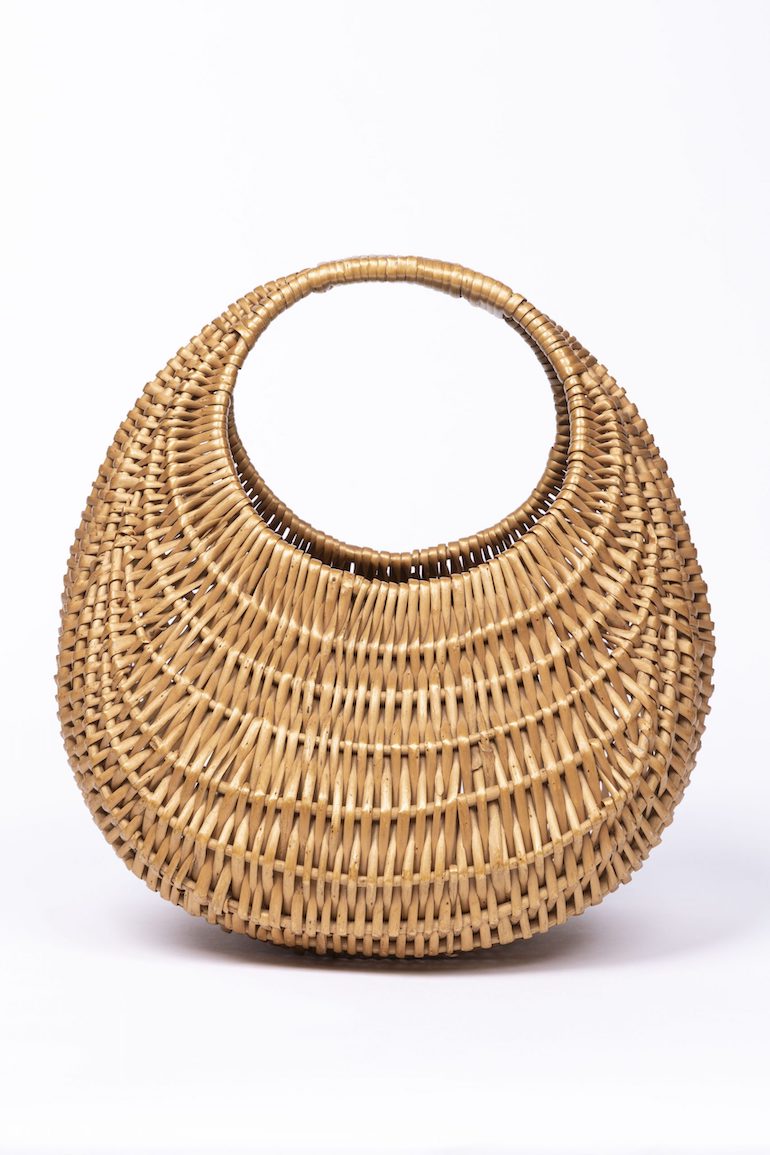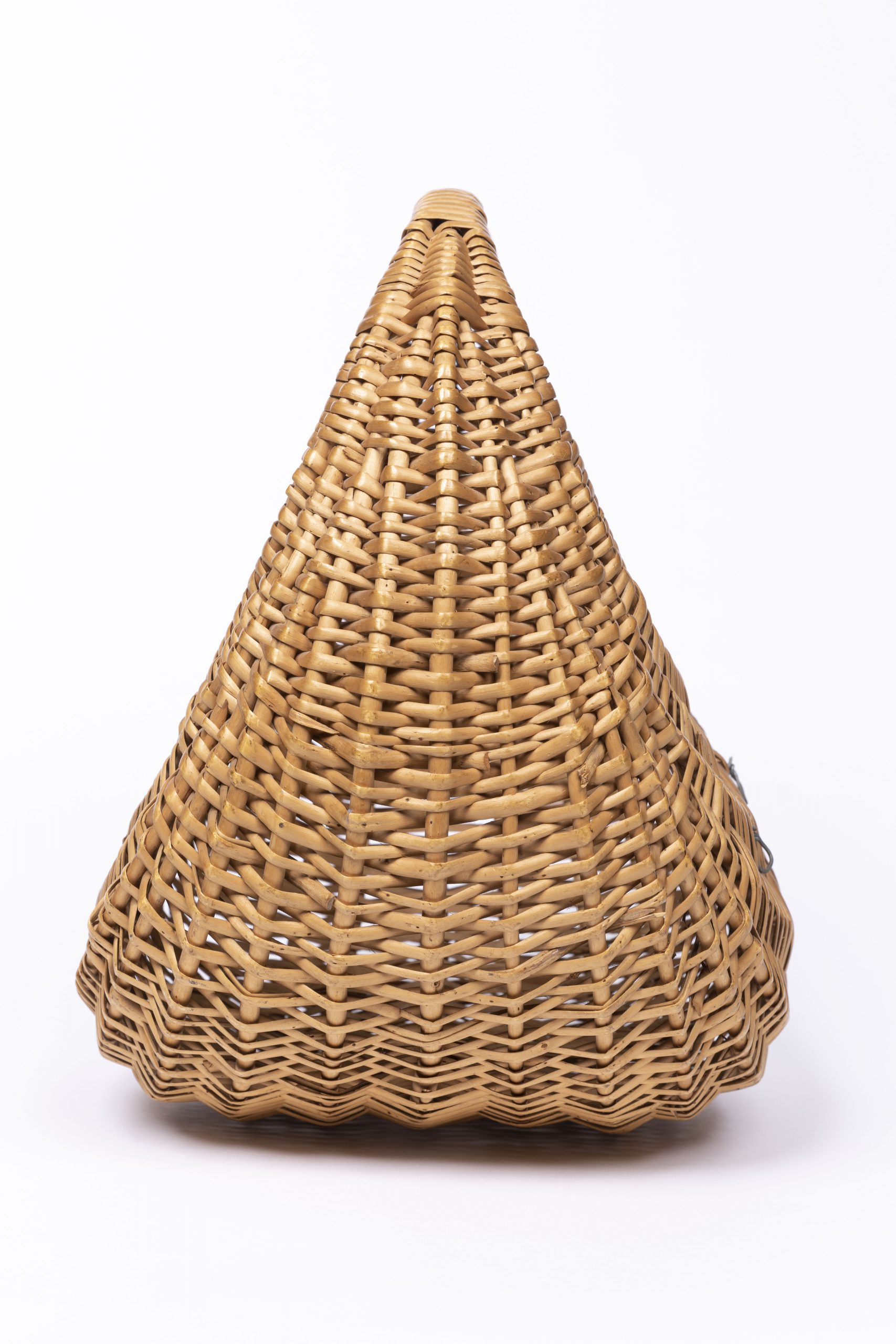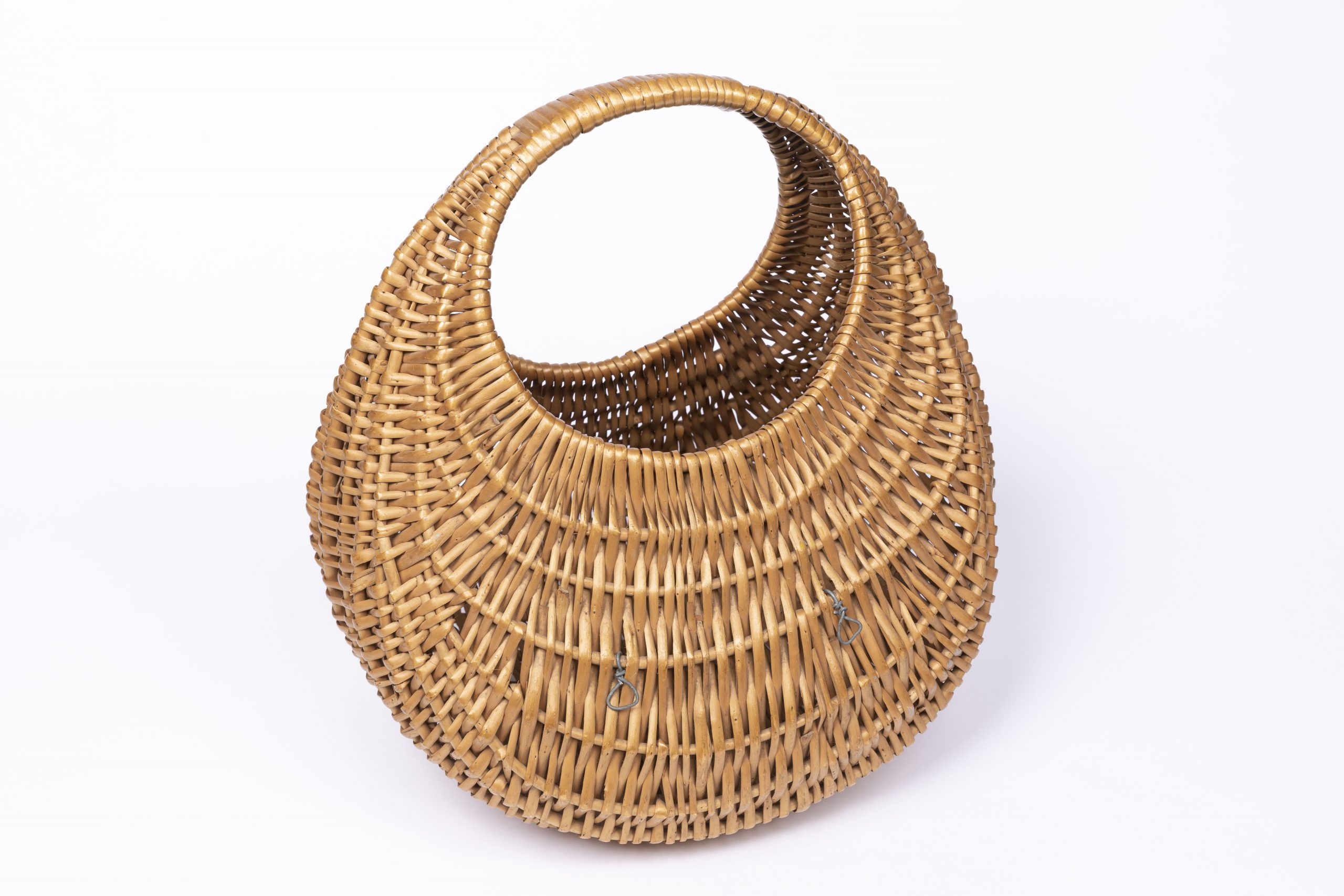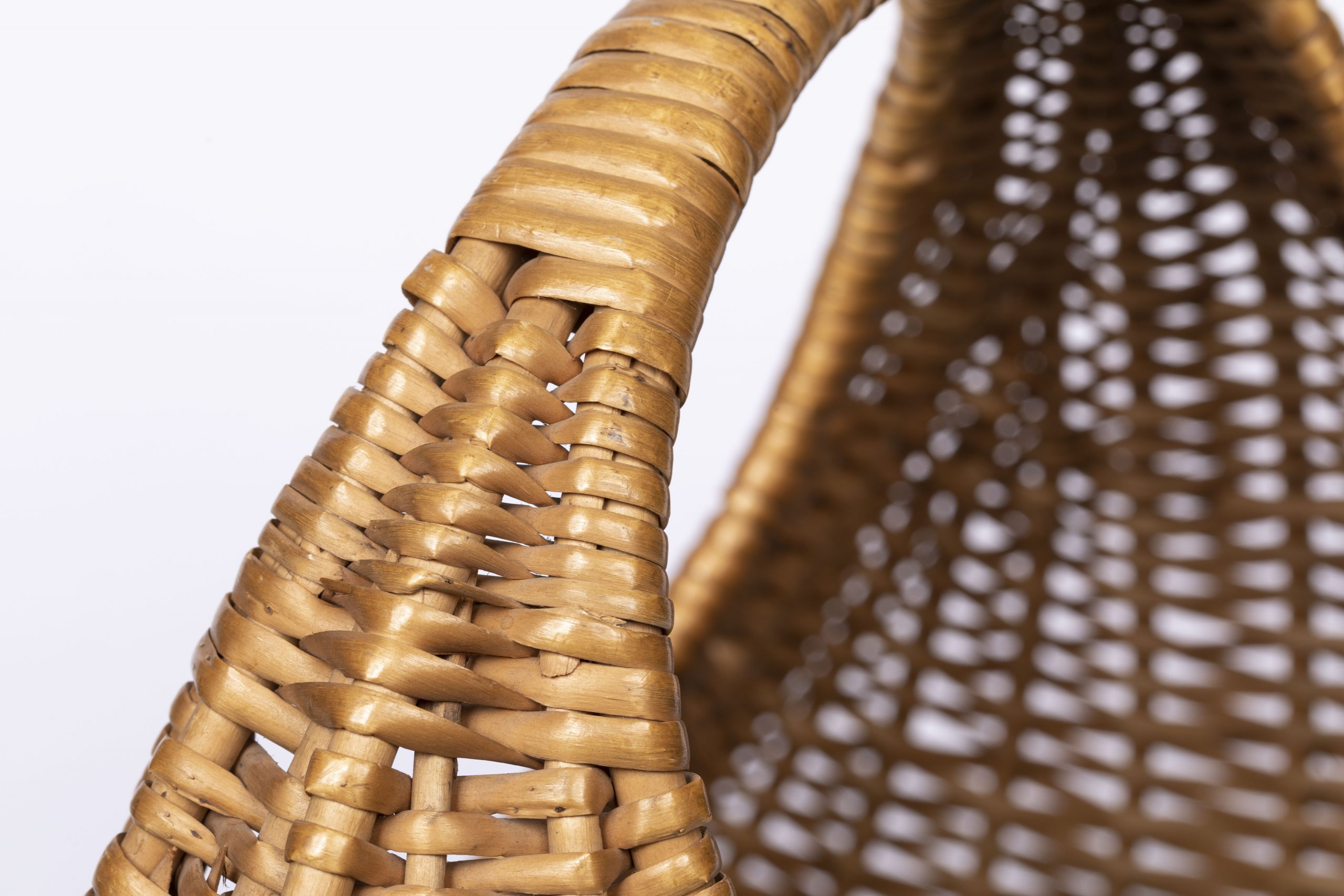 Poultry basket, Ose, 1945–1946
---
Mid-century craft expert Muriel Rose bought this poultry basket, or Ose, from Highland Home Industries in Edinburgh during the 1940s. It was one of many handmade items sourced by her on behalf of the British Council who at that time established a significant collection of rural craft objects. Much of this material was destined for an Exhibition of Rural Handicrafts, which toured Australia and New Zealand in 1946 and 1947. The baskets were originally designed to hold a hen.
This type of basket was originally traditional to Kilmuir, Skye. Interest from Rose and others made it popular in wider craft circles. In 1951, a very similar ose basket was included in Living Traditions, an exhibition that formed part of Edinburgh's contribution to the Festival of Britain. This prominent celebration led to popular use of such items as shopping baskets. After the style icon Bridget Bardot was seen using one their popularity rocketed, leading eventually to the form being copied in plastic and mass-produced.
The ose basket has come a long way from its original place and purpose. Prominence in mid-century exhibitions and influential collections led to the transformation of these utilitarian tools into objects of fashion. Like many older forms, today's makers continue to recreate ose baskets. They are now made throughout the UK and beyond. Alongside this British Council artefact, The MERL holds other ose-style baskets, including a much smaller example thought to have been made in Poland and intended for use by a child.
Click here to find out more about Ose baskets from Greta Bertram, Curator of the Craft Study Centre, made as part of The MERL's 70th anniversary project, 51 Voices.
Watch this space for more details of maker Catherine Beaumont and her hands-on experience of making Ose baskets.