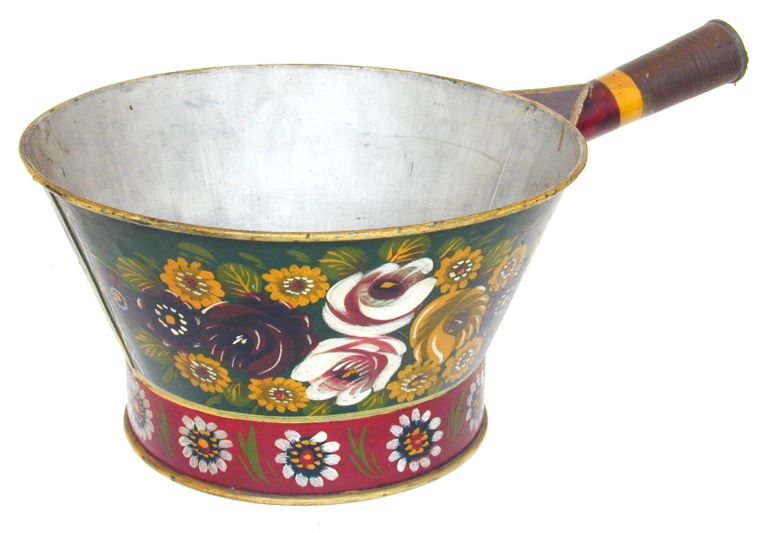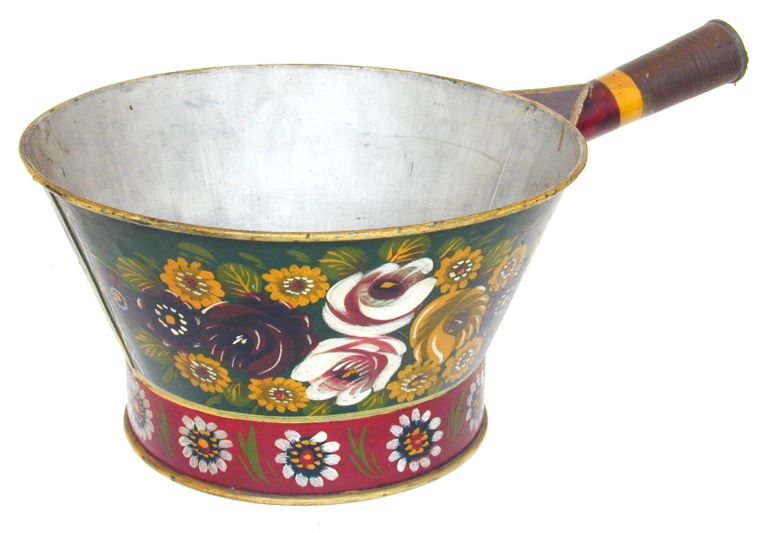 This hand bowl, known also as a dipper, was painted by L. B. Faulkner of Canal Wharf Works at Linslade, at the workshop of the canal carrier. These sorts of painted utensils for use on canals were known as 'bargee ware'. The bowl would have been used on a narrow boat to take water from the canal.
It was then part of the British Council Collection which toured Australia and New Zealand after the Second World War to demonstrate traditional British crafts. The MERL purchased the collection in two parts, in 1960 and 1961. The hand bowl was priced at 16 shillings and 6 pence.
Up until the late 20th century, it was widely rumoured that canal folk were the descendants of Roma gypsies. Decorative paintwork, such as the roses seen on this object, were central to this narrative as they are often associated with gypsy designs. However, there is no genetic evidence to support this. It is much more likely that canal folk were 'navvies' from construction gangs as well as itinerant labourers (including farm labourers) who saw the work as an opportunity for a guaranteed high wage. Canal trade flourished after the majority of British canals were established between 1770 and 1800, but declined in importance once freight trains became more widespread.