Museum of English Rural Life (The MERL) Object Collection
Reference: MERL 51/1 - 2021/-Date: Circa 1750 - 2020sExtent: Circa 30,000 objects
From the moment of its establishment in 1951, objects formed the mainstay of The MERL approach to collecting. Although other avenues for collections development were also favoured from soon after this date – including the acquisition of books, photographs, and archives – these core, artefactual holdings grew especially rapidly over the first few decades of the Museum's existence and continue to expand in a targeted and carefully managed way to this day. They now extend to somewhere in the region of 30,000 individual items, the digital database entries for which comprise just over 20,000 records.
In the first few years of the 1950s, foundational sets of material were gathered from significant private collectors who had themselves amassed large holdings of rural 'bygones' during the interwar period and throughout the Second World War. As well as the diverse sets of material that came from these key sources, the Museum's object collection has expanded over the years through the generosity of many individual gifts, private and institutional donors, internal and inter-institutional transfers, bequests, and purchases. Together the resultant holdings now represent material across a range of different categories including (but not limited to):
Farm tools, implements, and machinery
Tools and equipment for farm-based processing and marketing of produce
Tools and equipment for management of farm livestock
Material from agricultural service industries
Tools and products of rural and heritage crafts and industries
Artefacts relating to life and work in the countryside
Paintings and prints depicting aspects of life in the countryside
Reference numbers for the items within the Collection indicate the year of the object's acquisition/accession and the order in which they entered the Collection within that year. For example, 51/1 is an animal bell, and it was the first artefact to be made part of the Collection in the year of the Museum's formation, 1951. In the year 2000 the first part of this numbering sequence became 4-digits instead of 2. The year of an object's accession does not necessarily relate to the date of its manufacture or use.
Please use our database for detailed searches and see here for a full public listing of current holdings. In due course, subsets of these wider holdings will be added to the A-Z listings.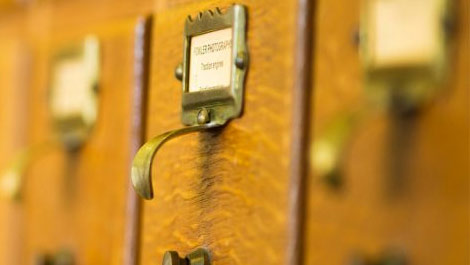 Looking for a specific item?
We are regularly updating the collections that we publish on our website but if you are after something specific that you can't find online, then drop by for a visit or feel free to contact us and we will be happy to help you.