Marshall, Sons & Co. Ltd.
Reference: TR MAR, TR 2MARDate: 1863-1974Extent: 368 documents
Marshall, Sons & Company was founded in 1848 by William Marshall at Gainsborough, Lincolnshire. At first they manufactured mill gearing but soon began to make agricultural machinery such as thrashing machines. In 1856 manufacture of portable steam engines and boilers began. This was soon followed by the construction of stationary steam engines.
In 1870 the company began making tea preparing machinery and soon after road rollers. In the 1900's they began making oil tractors but World War I interupted normal production which was resumed in 1919. In 1930 the first diesel tractor was produced and Marshalls took over the company of Clayton and Shuttleworth Limited. In 1937 the Marshall-Richards range of wire and tube drawing machinery was introduced before World War II again interupted production. After the war the company soon returned to normal and in 1946 took over John Fowler & Company (Leeds) Ltd. In 1968 the Marshall group of companies became part of the Thos. W. Ward Group and in 1969 Marshalls and Fowlers began trading under the name of Marshall Fowler Ltd. In 1975 the company was sold to British Leyland and was renamed Aveling Marshall Ltd. Between 1979 and 1982 it was sold off to Charles J Nickerson and was re-registered as Marshall, Sons & Company Ltd.
In 1986 Marshalls was sold to an American company and then almost immediately was bought by Theakston brothers of Driffield, Yorkshire.
The collection covers the period 1863-1974 and contains accounts (TR MAR/AC), administrative records (TR MAR/AD), legal records of companies and businesses (TR MAR/CO), drawing records (TR MAR/DO), technical records (TR MAR/ET), publications (TR MAR/P), manufacturing and production records (TR MAR/MP), photographs (TR MAR/PH) and social and personal records (TR MAR/SP).
More Information
Full descriptions are available on our online database: TR MAR, TR 2MAR
Handlists for each deposit of the collection can be found here: TR MAR, TR 2MAR
As part of the Heavy Metal project, an information pack was produced, giving advice on how to search the collection. It can be downloaded here.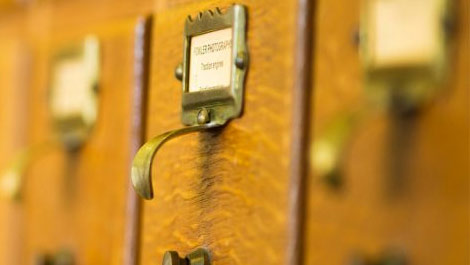 Looking for a specific item?
We are regularly updating the collections that we publish on our website but if you are after something specific that you can't find online, then drop by for a visit or feel free to contact us and we will be happy to help you.