Mair, Harold (horseshoe collector)
Date: 900s-1900sExtent: 272 objects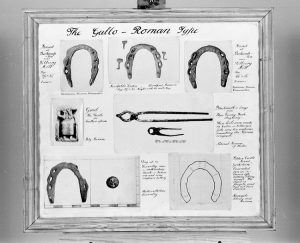 Harold Mair was interested in historical horseshoes and gathered a significant collection. Between 1942 and 1948 he excavated at Littlebrook in the Dartford and Stone Marshes in Kent. Mair found hundreds of examples around some re-discovered Saxon tide-walls adjoining an ancient causeway across the marshes. All the finds, except for six, came from six acres of the enclosure, which had apparently been used as a grazing ground for horses for many centuries. Before his death in 1962, Mair had substantially completed, in manuscript form, a book about his collection, 'Thames-side Horseshoes from the Dartford and Stone Marshes, Kent'.
The collection consists of 272 horseshoes dating from the 10th century to the 20th century. The whole collection was shown at the Marshfield Show, Gloucestershire, in the summer of 1961.
More Information:
The objects are catalogued on the online database. Search using the word 'horseshoe'
E.R.H. Dicken also provided the museum with a collection of horseshoes.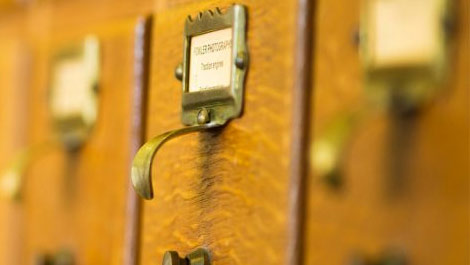 Looking for a specific item?
We are regularly updating the collections that we publish on our website but if you are after something specific that you can't find online, then drop by for a visit or feel free to contact us and we will be happy to help you.