International Harvester Company of Great Britain Limited
Reference: TR IHC; TR 2IHCDate: c. 1910s-1960sExtent: unknown
The International Harvester Company was founded in 1902 in Chicago, USA, the result of the merger of the two leading manufacturers of harvesting machinery in the USA. These were the McCormick Harvesting Machine Company and the Deering Harvester Company. Three smaller companies, the Milwaukee Harvester Company, the Warder, Bushnell and Glessner Company and the Plano Manufacturing Company, were also brought into the merged business. Of the constituent companies, McCormick traced its origins to 1831, when Cyrus Hall McCormick had developed his first successful mechanical reaper. He exhibited at the Great Exhibition at London in 1851, winning the show's highest award, the Council Medal. By 1909, International Harvester had established branches in several European countries.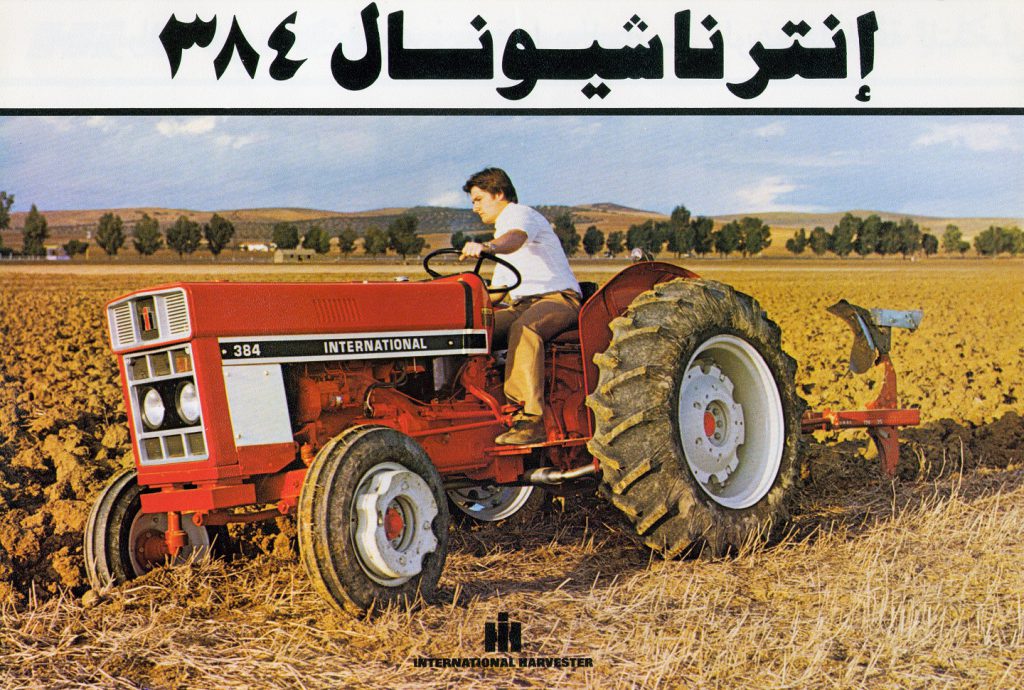 The company shifted its focus from grain harvesting equipment to all lines of agricultural equipment. The company pioneered a light harvester-thresher in 1914. International Harvester's first tractor went on sale in 1905 and by 1910 its Mogul and Titan models accounted for one-third of the USA's total tractor production. After the First World War the 10-20 became one of the company's best-selling tractors. In 1924 the Farmall was introduced as a lightweight, all-purpose tractor. As well as agricultural equipment, International Harvester produced general motor transportation. Its first automotive vehicle, the two-cylinder air-cooled Auto Buggy, designed by E. A. Johnston, was completed in February 1907 at the company's McCormick Works in Chicago and the company went on to build auto wagons, cars, buses and trucks. Additionally, the company was the first in the USA to introduce a diesel engine into a vehicle, its TD-40 TracTracTor crawler tractor.
In the 1940s the company reorganised into five divisions: the construction equipment, farm equipment, fibre and twine, motor truck and steel divisions. It consolidated its research into one plant in Chicago in 1946, which included a power research unit investigating gas turbines, free piston engines, fuel cells and nuclear energy. It also attempted to centralise its engineering activities in the same way.
In 1960 IH acquired the Solar Aircraft Company of San Diego, California, which produced gas turbine engines. International Harvester set up 20 subsidiary companies to trade in its products overseas. Its first International subsidiary was the Hamilton Works in Hamilton, Ontario Canada (1903). The International Harvester Company of Great Britain Ltd was incorporated on 31 December 1906 with offices at 115 Southwark Street, London. In 1908 the company relocated to 80 Finsbury Pavement and finally to Harvester House, 259 City Road, London, EC1.
Until 1939 International Harvester of Great Britain Ltd had no manufacturing facilities, instead importing and assembling products from the USA and Canada. The first International Harvester assembly plant in the UK was set up at Liverpool, close to the docks Orrell Park, in 1923. A large works for full-scale manufacturing was built at Doncaster in 1938. It was requisitioned by the UK government during the Second 2 World War, and only returned to IHC operation in 1946. It produced wheel tractors, crawler tractors and farm implements.
In 1954 IHC purchased the Jowett Motor Car works at Bradford, which was converted to production of B-250 diesel tractors. By 1970 International Harvester had more than 10 per cent of the UK market for tractors and combine harvesters. In 1984 the company was taken over by Tenneco, which already owned JI Case, and through them, David Brown Tractors in the UK. Tenneco merged International Harvester into these existing subsidiaries to form a new grouping, Case-International Ltd.
The records are split across two deposits (TR IHC and TR 2IHC) which mainly comprise duplicates of advertising and servicing publications of various International Harvester companies, c.1910 – 1960's, as well as the early volumes of the house journal, `The Harvester World', 1910 – 1912.
More information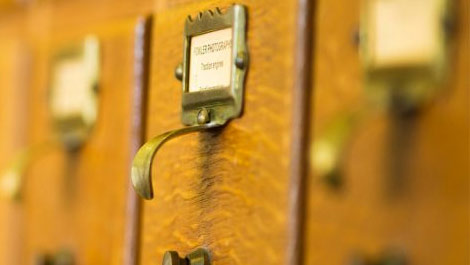 Looking for a specific item?
We are regularly updating the collections that we publish on our website but if you are after something specific that you can't find online, then drop by for a visit or feel free to contact us and we will be happy to help you.