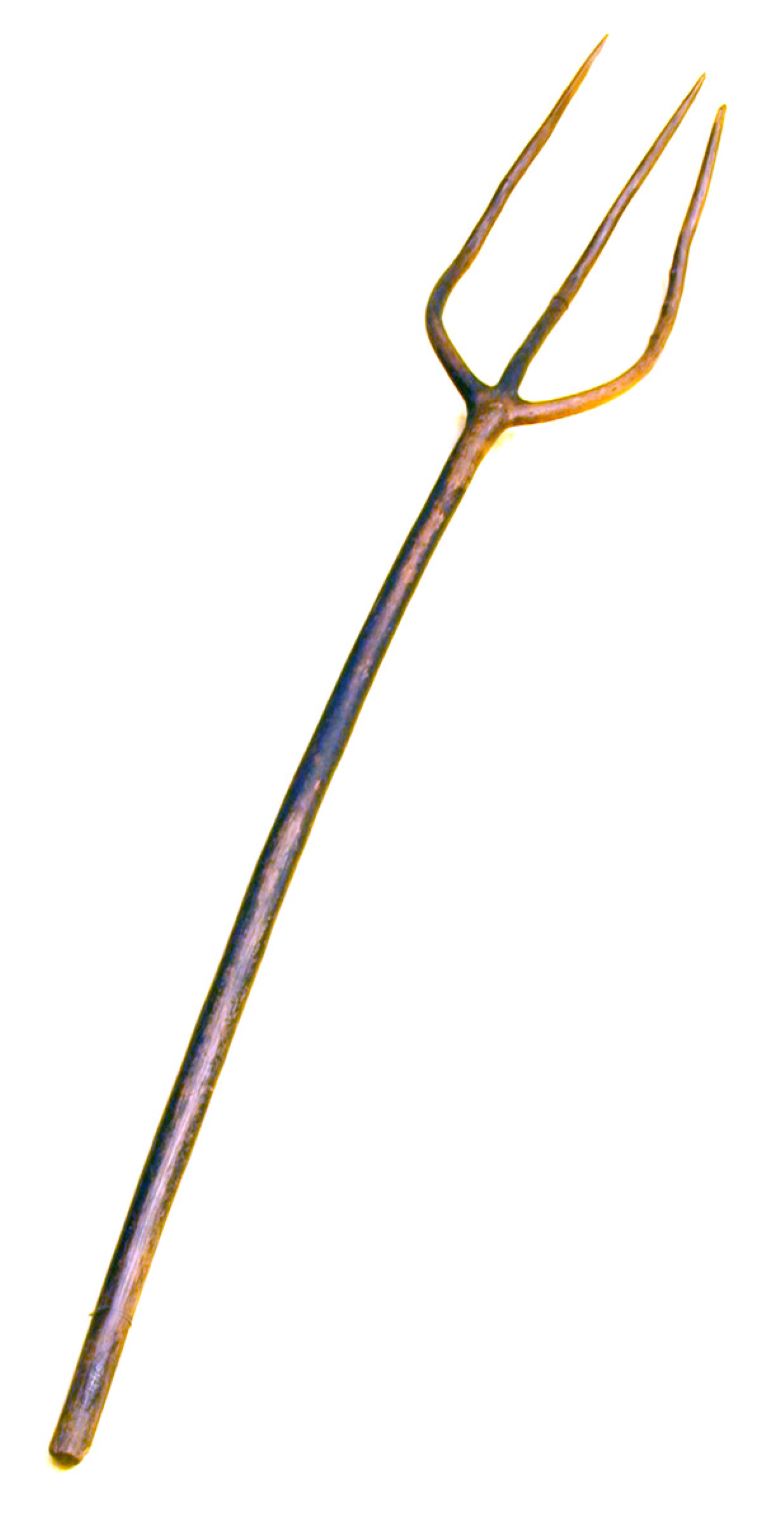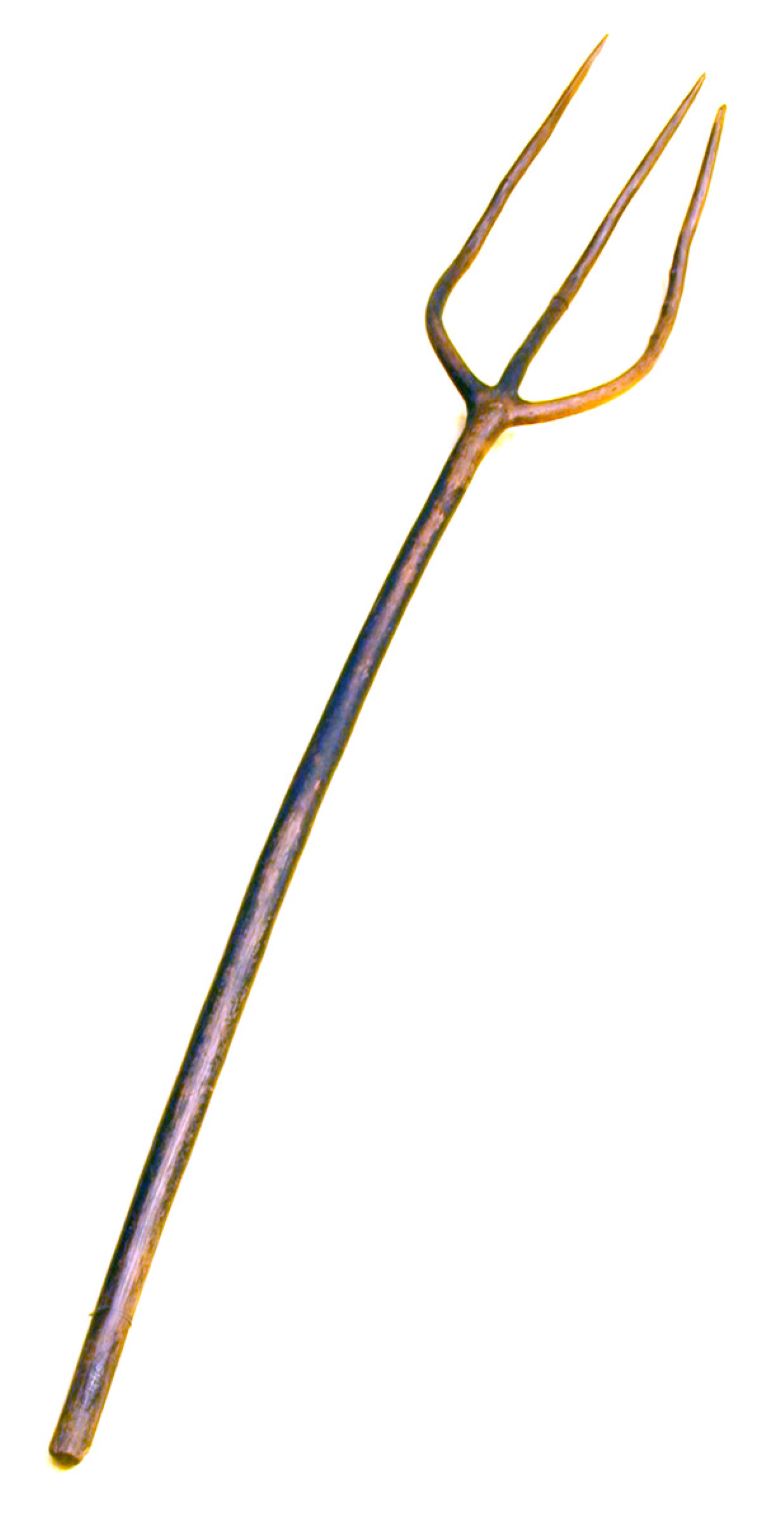 This is a three-pronged barley fork made of ash. It was used for 'pooking' – turning over mown barley as it lay in 'windrows' (rows) and stacking it into sheaves. This fork is over 100 years old and probably closer to 200 years old – made before iron was used widely in farm tools. It was 'cultured' in the hedgerow with a young ash sapling being trained into the desired trident shape, a process that would have taken about ten years.
Although barley forks can sometimes have only two prongs, the use of a third, central prong at an angle to the other two prongs, was more efficient as the fork could be pushed along the ground into the cut barley and it would gather up the barley in the "pocket" between the three prongs. The gathered barley would then be turned over and released or stacked into a sheath. More usually a wooden three-pronged barley fork would have been made from a suitable forked branch with a wooden central prong nailed between them at an angle. More recent barley forks have metal tips on the wooden prongs or prongs made completely from metal.
This fork was presented to the Agricultural Machinery Department, Reading University in January 1941 by Mr. Dudley to whom it was given by the late Mr. W. D. Hollis. Mr Hollis stated that it had been found in the rafters of an old Hampshire barn. He was Managing Director of the Leckford Estates, and was appointed to the Advisory Subcommittee on Barley for the Institute of Brewing in 1938. Leckford Estate has been owned by John Lewis/Waitrose since 1929. The Leckford Estate consists of 2,800 acres and includes farming and food production activities providing products for Waitrose supermarkets.
Written by MERL volunteer John.