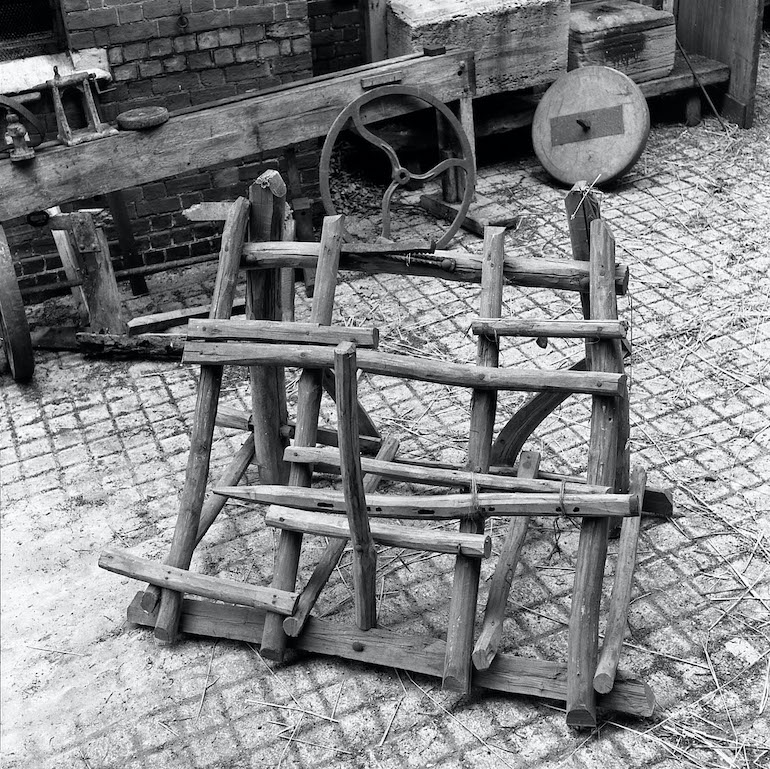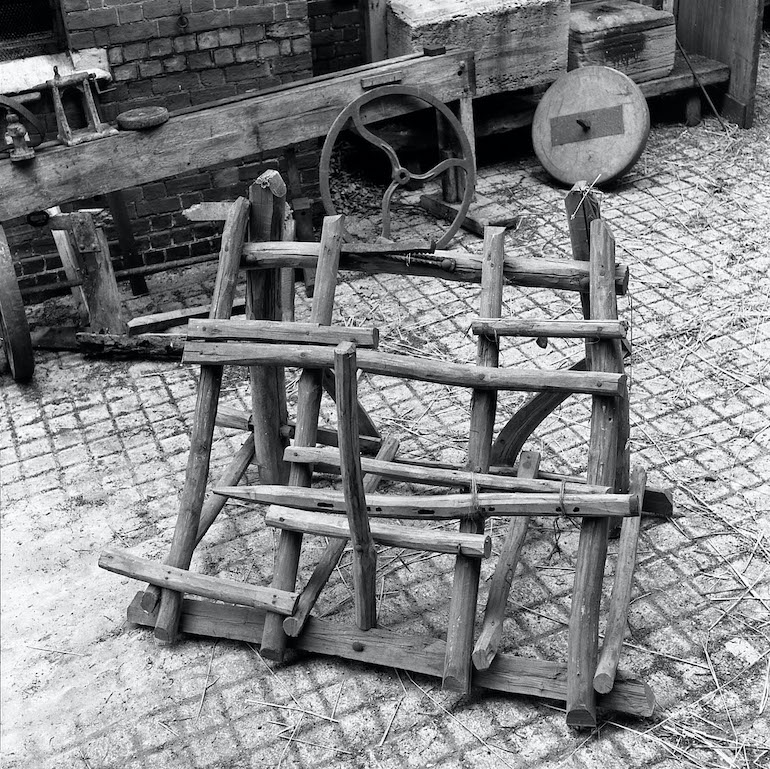 Hurdle maker's brake, circa 1951
---
This brake provided a frame on which to construct wattle hurdles from hazel rods. It is thought to have been displayed at the Festival of Britain. In the early 1950s, handmade hurdles were still in use for penning livestock but were becoming less common. Lightweight metal gates were growing in popularity in sheep farming circles, and indoor rearing meant traditional hurdles were also less needful for pig farming.
The main Festival exhibits on London's Southbank placed traditional craft in 'The Country' pavilion, alongside farming. Despite modern agricultural machinery, these worlds were depicted as traditional and interdependent. Wattles featured in an artistic depiction of rural life called 'The Country Year.' The image for March featured a lambing man surrounded by ewes and lambs penned in by hurdles.
The Festival programme played a significant role in cementing the place of heritage skills in the popular imagination. During the late-twentieth century, British craft products became popular for aesthetic as well as functional reasons. As a consequence of these cultural shifts, handmade hazel wood hurdles have since become an increasingly common alternative to other forms of garden fencing and trellis. You are more likely to have seen them in garden centres than farmyards.
This entry was added as part of The MERL's 70th anniversary project, 51 Voices.